Another favorite image from a LakeMartinVoice active listing  . . . This time it's 600 Trillium West Parkway on Lake Martin.  This is the house I like to call the Garden and Gun home – a great mix of rustic and sophisticated on an awesome lot in Trillium.
We also just happened to have a huge price drop on this home.  We just dropped the price $75,000 to $1,075,000.  Someone will take advantage of this new price and get a great deal on this very cool home.  If it sounds good to you, or anyone you know, please give me a call (334) 221-5862.
This image is the corner glass porch, lakeside, where the view of the sunset over Little Kowaliga is amazing.  I cheated on the single image concept and added the actual sunset picture for you to admire as well.  This unique room is as close as you can get to being outside while still comfortably indoors.  Warm and cozy in the winter, air conditioned and humidity-free in warmer months.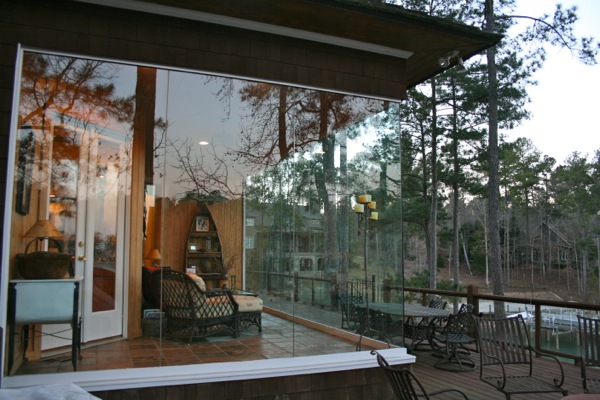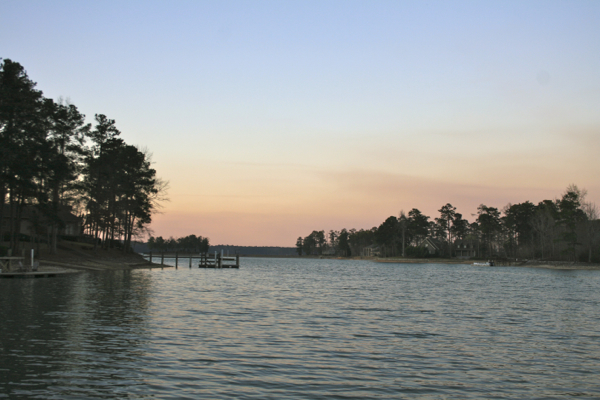 CLICK HERE to see all the pictures and info for this listing, as well as the VIDEO TOUR of the property.
To learn more about Trillium, the Russell Lands gated development that this home is a part of,  CLICK HERE.
If you'd like to know more about Lake Martin real estate, give me a call at (334) 221-5862, or click here to contact me anytime.  I can help you with any property in the Lake Martin MLS, regardless of who has it listed.  I'd love to help you find your sunset view, too.