I can be mistaken for no one's fashion plate, and certainly being trendy is low on my list of priorities.  I will say, however,  that I get more compliments about these shoes from the preteen kids in my neighborhood than any other thing I've ever bought.  So if you're looking for something a little more presentable than a flip flop that you can wear around the boat, get wet, and still look good, I highly recommend the Columbia Drainmaker.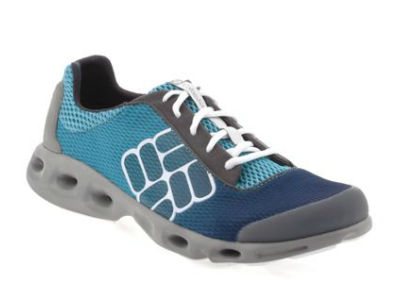 I originally  got these shoes about a year and a half ago to wear to showings and around customers;  I wanted shoes that would be flip-flop comfortable and water proof, yet would cover up my toes. What I found is, I wear them a lot more than just when I'm going to be in the boat (they are non-scuffing).  They've become my go-to warm weather shoes around Lake Martin, and by "warm weather" I mean April thru October.
Because Columbia made them, I knew that they would do well for their stated purpose:  in and around the water.  They dry quickly, are light, and are very comfortable.  Because I wear them around a lot, I found they also did well with non-water things like hiking on trails and walking lots (walking through the woods, off trail when I'm viewing waterfront lots).
What I didn't expect is how supportive they are.  Really, there is nothing more to them than a light sole and an insert.  But never once did my feet hurt at the end of a busy day, in fact this minimalist design caused me to rethink my running shoes, and I bought a similar pair for my morning jogs.
Here's what they look like after about a year and a half of hard wear.  To me, that's the test of a good product: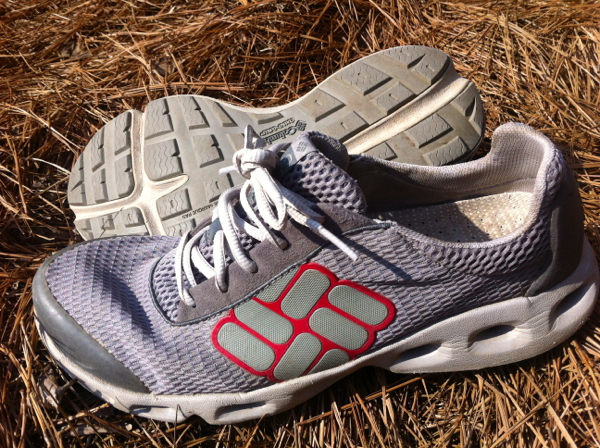 I get a surprising amount of questions from people about the gear I use around Lake Martin.  Also, another fun part of  my job is touring lots of homes and seeing the tricks and tips that other people use to enjoy lake life.  Do you have any?  I would love to hear them!  Reply in the comment box below.