Around Lake Martin, if I can't be in a boat, put me on a hiking trail.
The cooler months at Lake Martin are perfect for hiking.  We've got lots of elevation here, and I never miss an opportunity to remind my kids that Lake Martin is at the southern tip of the Appalachian Mountains.  These trails include great views from high points, and woodsy paths that take you right down to the water.
If you want more info on hiking the Cherokee Ridge system of trails at Lake Martin, go to CRATA.org.  This is the Cherokee Ridge Alpine Trail Association's website, and they're the folks who maintain these trails.  Please don't call me – I am but a realtor who likes to hike.
I also wanted to review and plug a cool smartphone app that I downloaded from AllTrails.com.  AllTrails is a database for thousands of trails across the U.S., plus it allows you to map and save your own trails, and view and rate trails that other hikers have entered. FYI –  I hiked the Chimney Rock Loop trail and here's what the app recorded: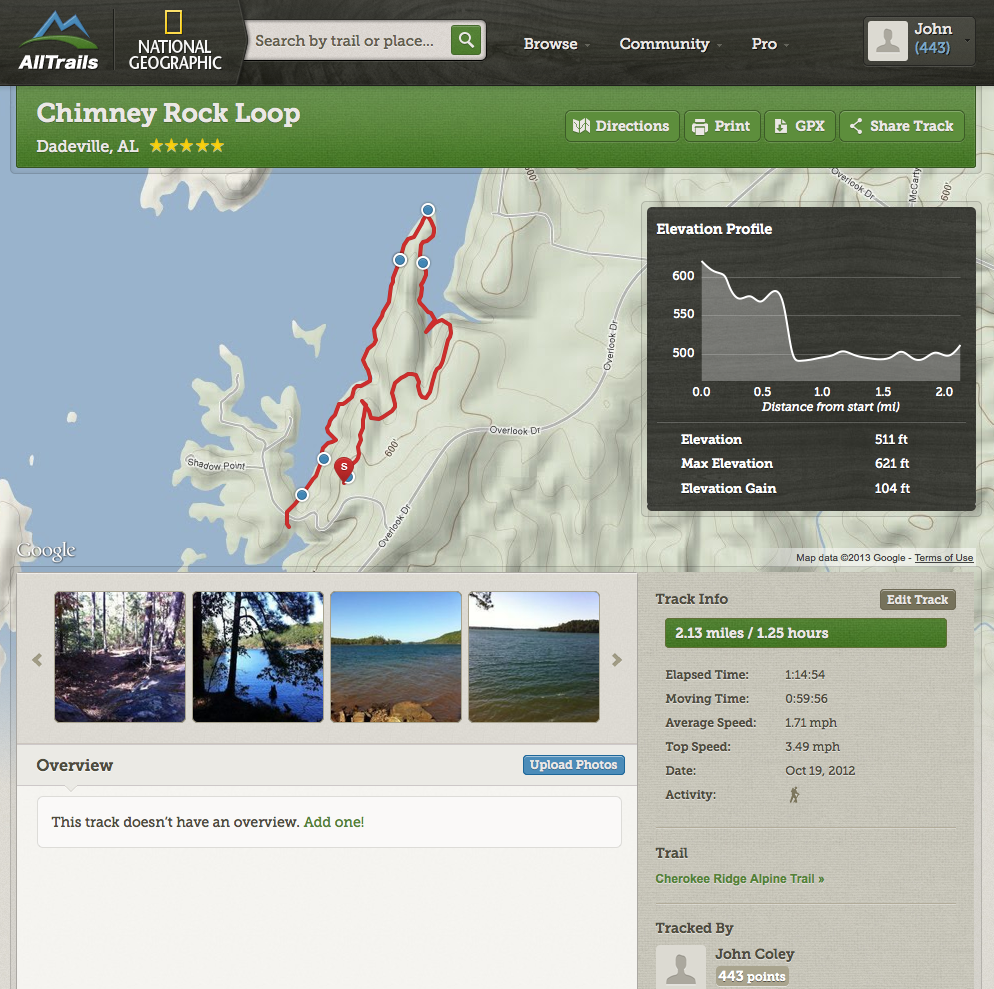 Pretty cool!  I hope to enter more trails and share them with fellow Lake Martin hikers.  If you get out there, try the AllTrails app and let us know where you've been!  A comprehensive record of Lake Martin trail hikes would be a useful tool for hikers, plus it would be a great marketing tool for businesses looking to attract new visitors to the area.
If you see a great Lake Martin property for sale while on your hike, give me a call at (334) 221-5862 or click here to contact me and put me to work.  I'd love to be your realtor, and I'd love to help you find your Lake Martin home.