Allow me to introduce you to Lake Martin's first waterfront Passive House.  It's very likely you will love this Blue Creek area home simply because it is beautiful.  But it's also a cutting edge bastion of energy savings that will use roughly 80% less energy to operate than conventional buildings.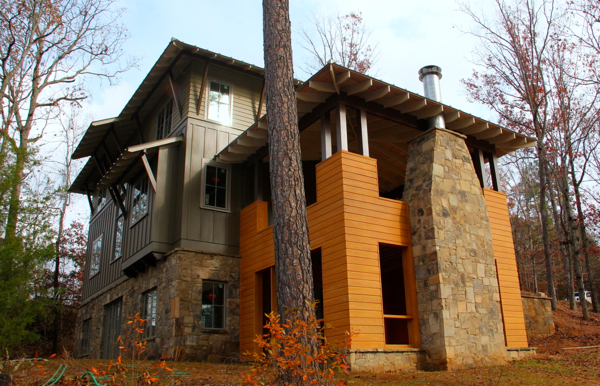 How can this be?  It's a 3 story, almost 4,000 square foot home with huge windows in a hot, Southern climate. There are 5 bedrooms, 4 bathrooms, and two great rooms to heat and cool year round.  Builder Paul Gouin and Architect Bryan Jones are Lake Martin homeowners themselves, and know well the needs and challenges of waterfront living.  What they have created is an awesome melding of science and art – all within steps of the waters of Lake Martin, I may add.
This home is for sale. It can be yours.
I'm the listing agent, so call me (334) 221-5862 or email me ([email protected]) for more information, or CLICK HERE to go to the 205 Old Cemetery Road listing page.  MLS# 13-1168.
So what does Passive House mean?  I'll borrow from Bryan Jones' blog article on the subject. He writes that a passive house has several areas of focus:
A Super Insulated Envelope
Thermal Bridge-Free Detailing
Air-Tight Envelope
Advanced Windows & Doors
Energy Recovery Ventilation (a constant ventilation system instead of a conventional HVAC system that consumes lots of energy)
Efficient Systems (water heaters, appliances, etc.)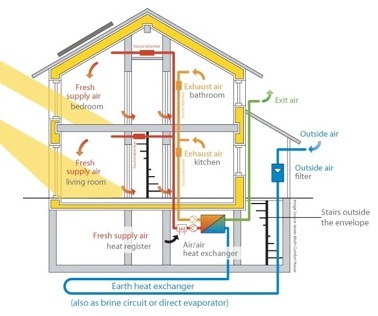 I liked what Bryan had to say about why design like this is interesting to him.  I don't have to be a scientist to appreciate some of the big ideas influencing homes like this:
"What is interesting about Passive House to us?
Pretty houses with real substance – Our passion is designing beautiful site specific lifetime homes for people in context with the surrounding environment.  Sustainability has always been one of our 10 principles that we use to create better homes.  Passive House takes prescriptive sustainability to another level backed by pure building science and performance testing.
Science not a check list – The Passive House design process uses energy modeling of our design and specifications to predict how the design will perform in a particular orientation and climate.  The model returns energy performance data to determine if the house meets Passive House Criteria.  A house designed to meet Passive House Criteria should perform up to 80% better than a typical structure. The process is not clouded by a point system checklist offered by LEED for homes and the  EarthCraft program.
Energy modeling provides data for long term decisions -The Passive House energy model gives us a tool to help our clients make design and material decisions knowing operating cost over time vs. the initial construction cost.
Measured results – Passive House designs uses a 3rd party passive house RATER to perform testing during construction and at project commissioning.  We can verify for our clients that the high performance building that they paid for is performing as designed.
Passive survivability – What would happen if your house had no power available?  Designing a home for as low energy usage as possible along with photovoltaic panels means you could potentially run the house "off the grid" if required by inflated energy cost or by necessity."
Construction is nearing completion.
The home is available for showing.  If you have questions, or find this type of construction intriguing, I'd love to talk to you.  If I can't answer all of your questions, I can hook you up with the experts. Give me a call at (334) 221-5862, email me at [email protected], or click here to contact me.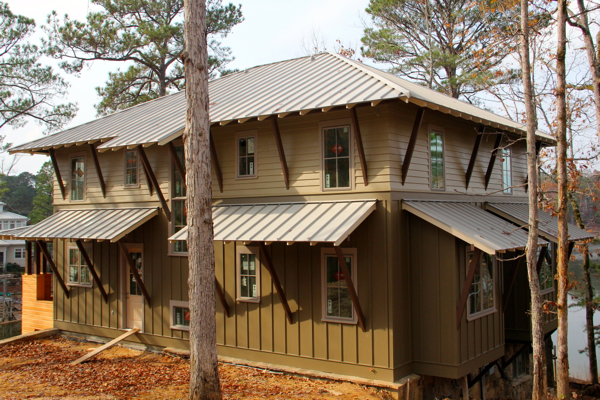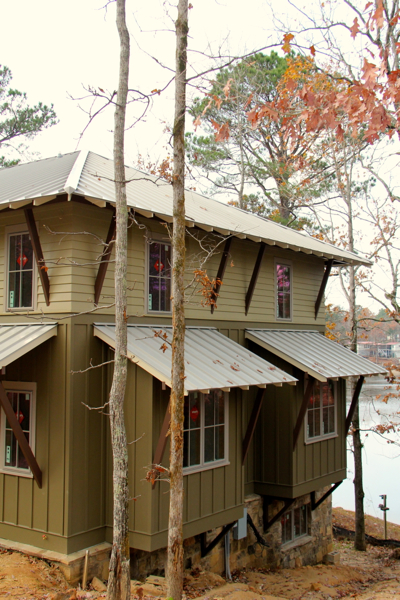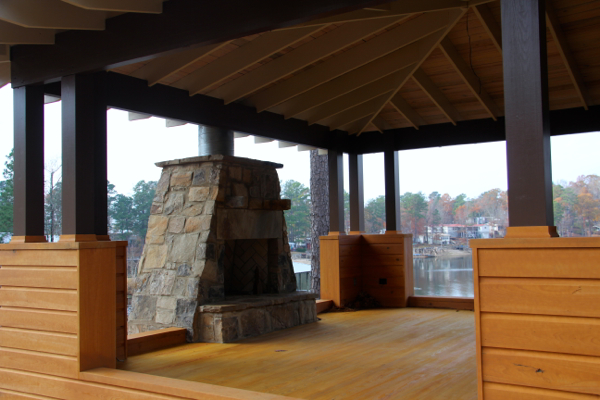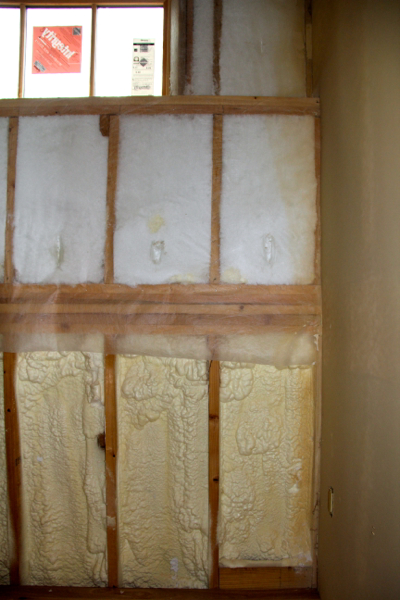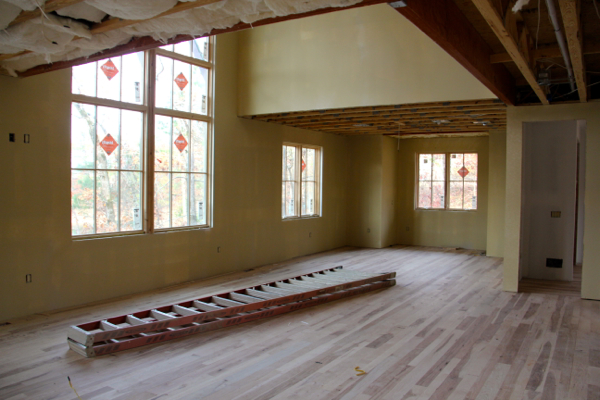 Introductory video for 205 Cemetery Road on Lake Martin: