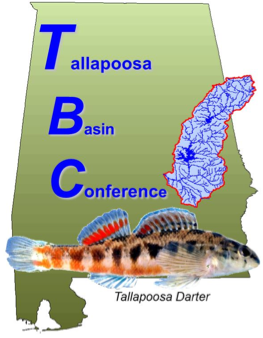 Hey Lake Martin Residents!  SAVE THE DATE!
The 8th Annual Tallapoosa Basin Conference
When: Friday, May 30th, 2014
Where: Auburn University Water Resources Center
559 Devall Drive
Auburn University, AL
After a two-year hiatus they have a LOT to talk about!  Check out the lineup of topics:
  an update on FERC relicensing in the Tallapoosa Basin,
  an overview of water quality, biodiversity and university-based research in the Tallapoosa River Basin,
  a presentation on the award-winning environmental education program at Radney Elementary School in Alexander City,
  updates on watershed stewardship activities in the Upper, Middle and Lower Tallapoosa sub-basins, and,
  how-to for basin residents who want to do their part to minimize polluting our streams, rivers and lakes.
Organizers and sponsors for this year's conference include the Auburn University Water Resources Center, Alabama Water Watch, the Alabama Cooperative Extension System, and the AU College of Agriculture.  For more information, call 1-888-844-4785.