Thanks to Sharon Johnston at Lake Martin Dock Co. for getting me back on the water this spring!  I broke my paddle board's paddle over spring break, and Sharon replaced it for me – no questions asked.  That's super customer service!
I bought my BOTE paddle board from Lake Martin Dock as a Christmas gift to myself (I mean my family), and I have already tried it out at Lake Martin, at my hunting camp's fishing pond, and in Florida.  These boards are easy to transport and they allow you to get out on the water, even when it's still a little chilly.  I installed a simple pulley system to hang it in my garage in town during the winter, and I'm really surprised by the amount of use it's gotten since Christmas.  Now it's time to bring it back to the lake!
These boards are like pieces of art, so I took some pics while I was at Lake Martin Dock.  These are some of their newest boards – check these out!  BOTE has a new inflatable board – with a lower price point – and it's the blue board in the second picture below.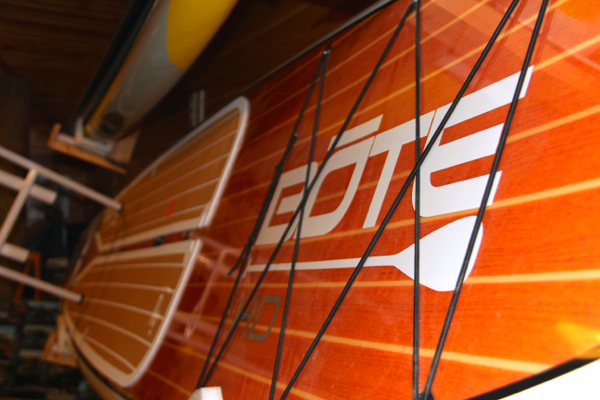 And by the way, Lake Martin Dock Co. and Children's Harbor are teaming up again for the annual Paddle for a Purpose race on Saturday morning, May 17.  You can go to Active.com to register, and all proceeds benefit Children's Harbor. They have a Paddle for a Purpose Facebook page with more info about the race and paddle boarding at Lake Martin in general.   You can also click here to read about last year's event.
In the past there have been boards and paddles to demo, so if you're interested in the sport, but don't have a paddle board, this is a great time to try one out.  If you buy one, please mention you saw it here on Lake Martin Voice!
Hope to see you there! It's a lot of fun, and all ages are welcome!
If you can't make it to the race, but are in to SUP at Lake Martin, see the Paddle Lake Martin Facebook Page.