Attention all parents and all people who like ice cream – Catherine's Market has a new temptation for you.  If you're a fan of Russell Crossroads and Catherine's Market, like I am, then please be advised of this devious plot they have unleashed upon us.  They have an ice cream cart sitting outside on the corner, w/in eyesight of the outdoor dining area.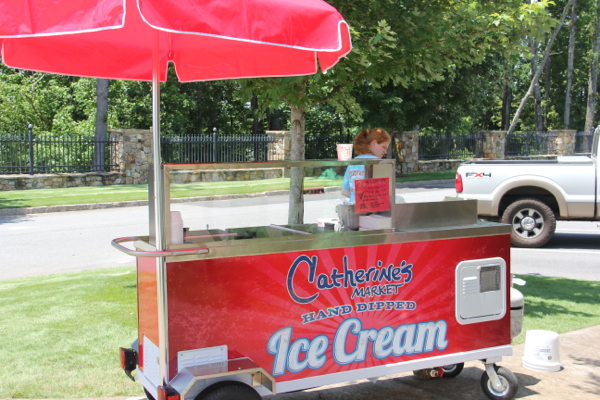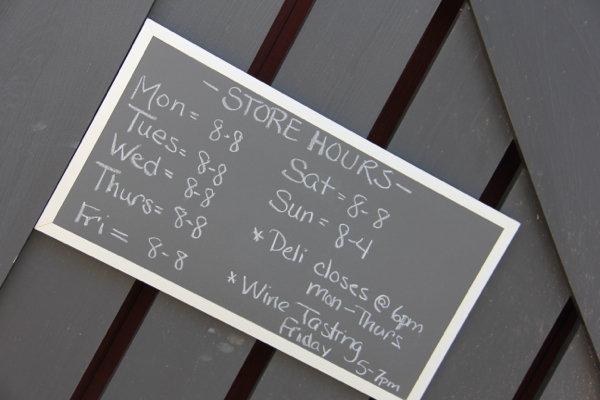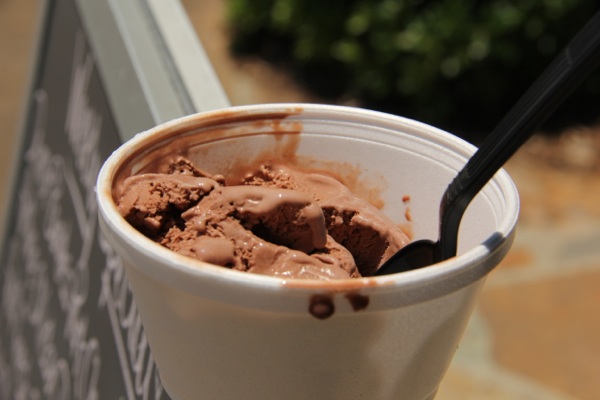 I would like to be able to say that I have the self discipline to avoid buying ice cream, but sadly, I am at the 100% purchase rate.  The first couple of times I told myself it was for market research.  Next I had to tell myself that I was being nice to my kids.  The result is I've bought ice cream every time I've been there lately.
If you want to resist this temptation, try and sneak in and out of the kitchen's back door. They probably won't allow you to do this for health code reasons.  Realistically, you're going to have to put on some blinders, don't look to the left, and quickly enter the front door.
If you fall victim, well then, enjoy!