If you're looking to buy waterfront real estate, that means you probably want a boat.  And if you have a boat, you probably need some gas.  When showing Lake Martin waterfront homes, I often get these questions, "Where is the nearest marina?" " How do you get there by land?" and "How do you get there by water?" If you're looking for waterfront homes for sale in the Parker Creek area, then take a look at what Parker Creek Marina has to offer:
I've heard all about this food boat that is operating out of Lake Martin's Parker Creek Marina.  I haven't seen it yet, so I thought I'd drop by.  I went during the week, so the marina was closed and I didn't learn anything about the food boat.  But it was a pretty day and it gave me a chance to video their new dock.
I don't know exactly what Parker Creek has in store for next summer, but something's going on.  If you have any updates, let me know.
If you're looking to buy Lake Martin waterfront real estate in the Parker Creek area, check out my Parker Creek Neighborhood page.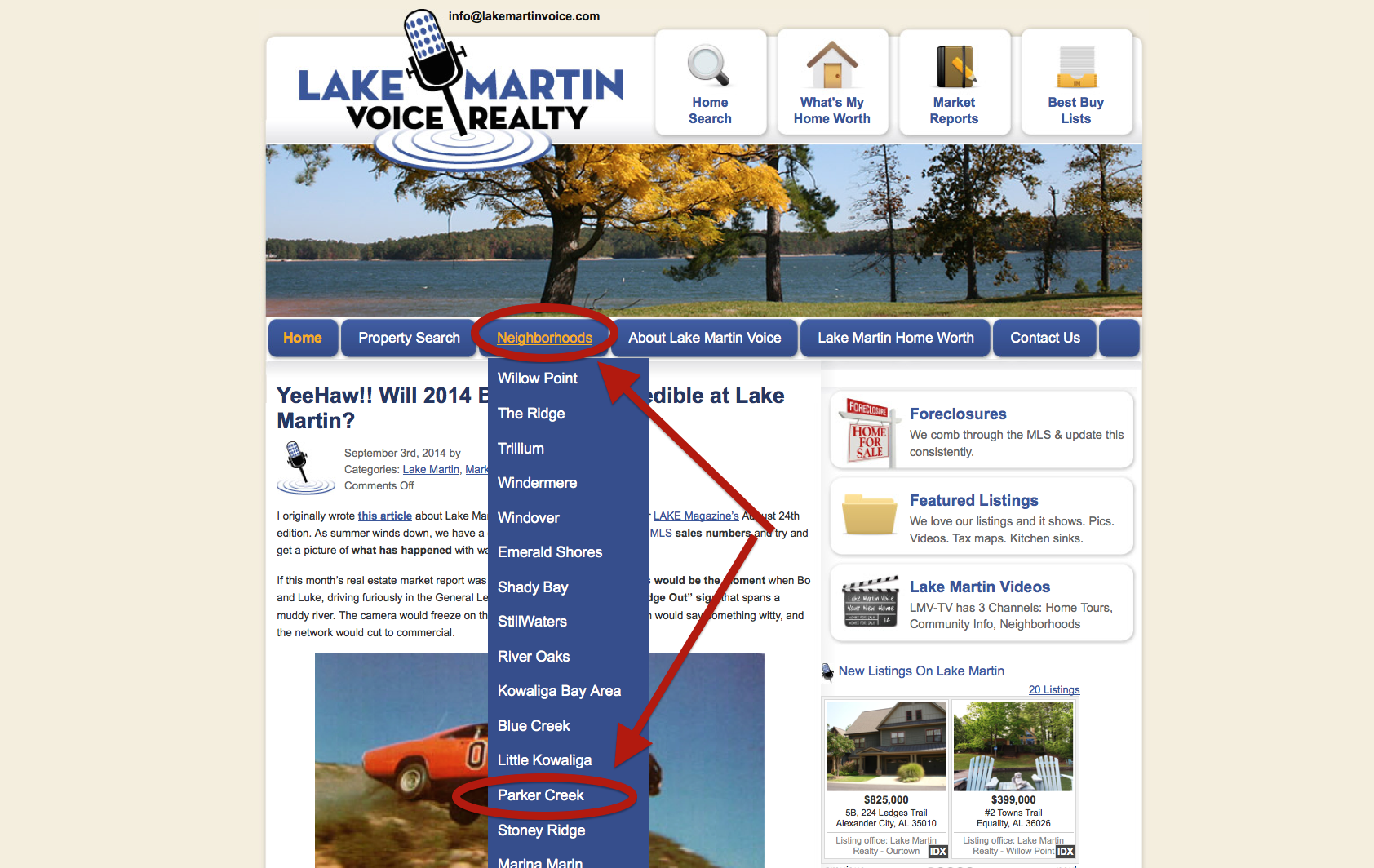 Lake Martin is huge, and it can feel overwhelming to search the entire lake for a home.   I created these Neighborhood pages to simplify the process.  If you know exactly where you want to be on the lake, quickly skim the live feed of current homes for sale in that area.  If you're not sure where you'd like to buy, use these pages to learn about Lake Martin in manageable chunks.  Each Neighborhood page has a video tour, a history of the area, a map showing boundaries, and most importantly, a live MLS feed of homes and lots currently for sale.  These are not just my listings – these are all listings from all agents and brokerages.
And if you see something you like, or you want help sifting through the info, give me a call and let's talk Lake Martin real estate.  334 221  5862.  I'd love to work with you!