I originally wrote this article about Lake Martin waterfront real estate sales for LAKE Magazine's August 24th edition. As summer winds down, we have a chance to look at the Lake Martin MLS sales numbers and try and get a picture of what has happened with waterfront sales so far this year . . .
If this month's real estate market report was a Dukes of Hazzard episode, this would be the moment when Bo and Luke, driving furiously in the General Lee, round a curve and spot a "Bridge Out" sign that spans a muddy river. The camera would freeze on their expressions of "uh oh." Waylon would say something witty, and the network would cut to commercial.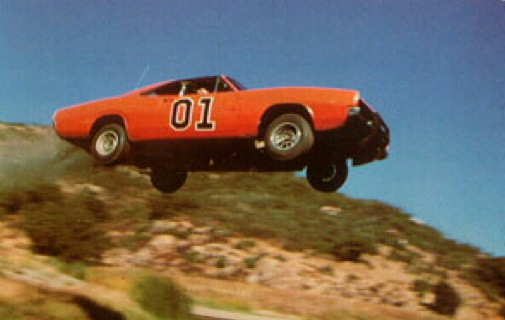 The question in the viewer's mind: Will this be great? Or mind blowing?
With Roscoe in hot pursuit, there is little doubt that the Dukes would jump the creek and escape.  But, there's a slim chance that the car might roll three times while Luke shoots a dynamite-laden arrow at a falling tree, saving some innocent bystanders in its path. Incredible!
We would still be amazed if they merely jumped the creek.
We find ourselves in a similar spot this month as we review the Lake Martin real estate market reports.
I examined the Lake Martin Multiple Listings Service (MLS) waterfront home sales for Jan. 1, 2014, through July 31, 2014. These results include all agents in the area but none from private sales between individuals or developers.
After reviewing the numbers, I have no doubt that the Lake Martin area is going to have a great year. But will it be incredible? Will we see the most homes sold since the record year of 2005?
The careful reader will recall that last year, in 2013, we were asking the same questions ("Lake Martin Lots Selling Hot in 2013").  Through the end of July in 2013 there were 138 homes sold. That year did not end up beating the record of 2005, but it came close while trouncing the second place effort of 2006.  If we fast forward to the present, we see that through July 31, 2014, 168 homes have been sold, or 22 percent above 2013. We are tracking above last year, which was the second best year on record. Not bad.
But what if we look at how many waterfront homes were sold at this same point in 2005? Through July 31, all agents, all brokerages in 2005 sold 178 homes on the MLS, which is about 6 percent greater than this year.  We are not on a winning pace, but we are close. We are stalking the leader and coming down the stretch.
What about waterfront lots?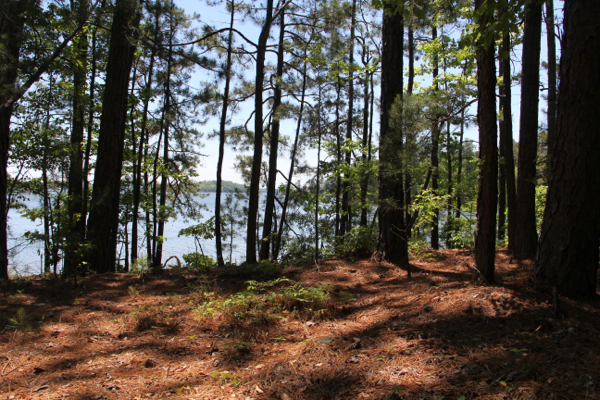 The year 2013 was a record breaker for waterfront lots sold on the Lake Martin MLS. For the entire year, area agents combined sold 71 lots, whipping the previous record of 55 in 2005 and almost doubling the prior year of 38 in 2012.
Are Lake Martin waterfront lot sales still hot in 2014?  In a word, yes.
The year 2014 is tracking just behind 2013. Through July 31 last year, we had sold 37 waterfront lots in the Lake Martin MLS. At the same date this year, 34 had been sold. I think that a difference of only three is not much to worry about, statistically, so it's safe to say we are on pace with last year.  At any rate, we have all but guaranteed that 2014's lot sales total will best 2012 and 2011.  I also think it is safe to say that this year will beat 2005.
So we return to the original question: Will 2014 be great, or will it be incredible?  We will know in a few months. My guess is that, on the home sales front, we will come really close to 284 waterfront homes sold but will not beat it.  There are 60 homes under contract at this writing, but not enough inventory, I think, to beat the record. Similarly, I think Lake Martin will see very close to 71 lot sales, but not materially more.
Don't be disappointed if Luke doesn't fire a dynamite-tipped arrow, we still will have had a great year if sales approach those numbers.