This Saturday, May 30, is this year's installment of "Paddle for a Purpose." This annual stand up paddle board race is also a fund raiser for Children's Harbor, one of Lake Martin's most popular charities.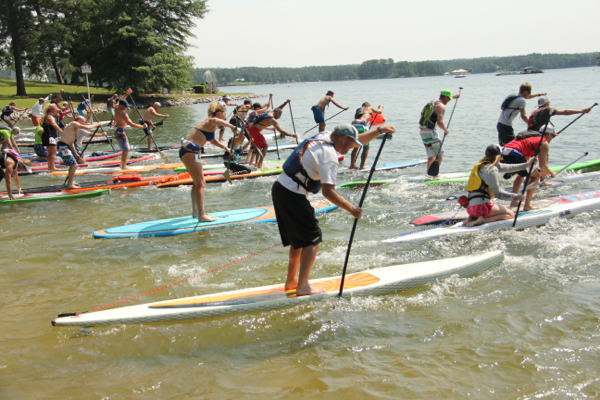 This SUP race is also part of a three race series called "SUP the South." This means that lots of paddlers from around the southeast will be on hand at Children's Harbor. The first leg of the series was in Bay Saint Louis, Mississippi. The Lake Martin race on May 30 is the middle, and the triple crown closes in Destin, Florida, on June 20, 2015.
Racers will have a choice of a 1 mile fun race, a 3 mile, and a 6 miler.
RACE MEETING AT 8:30 AM – FIRST RACE AT 9:00 AM
How To Register for Lake Martin's Paddle For a Purpose
CLICK HERE to register for the Lake Martin Race.
For more information on the series, see this Facebook Page.
Last year, one of my sons raced in the one miler. This year the other one will! We are every excited about the event and Lake Martin Voice is proud to be a sponsor again this year.
Other big sponsors are Bote Paddleboards, and my friends at Lake Martin Dock Company. I bought my Bote at Lake Martin Dock. I get asked a lot about what board I have, it is the 12 foot HD. I really like it because it's flexible, – I can do about anything with it. I fish from it, paddle around for fun, and even occasionally race. I haven't done yoga from it yet, but would love to try.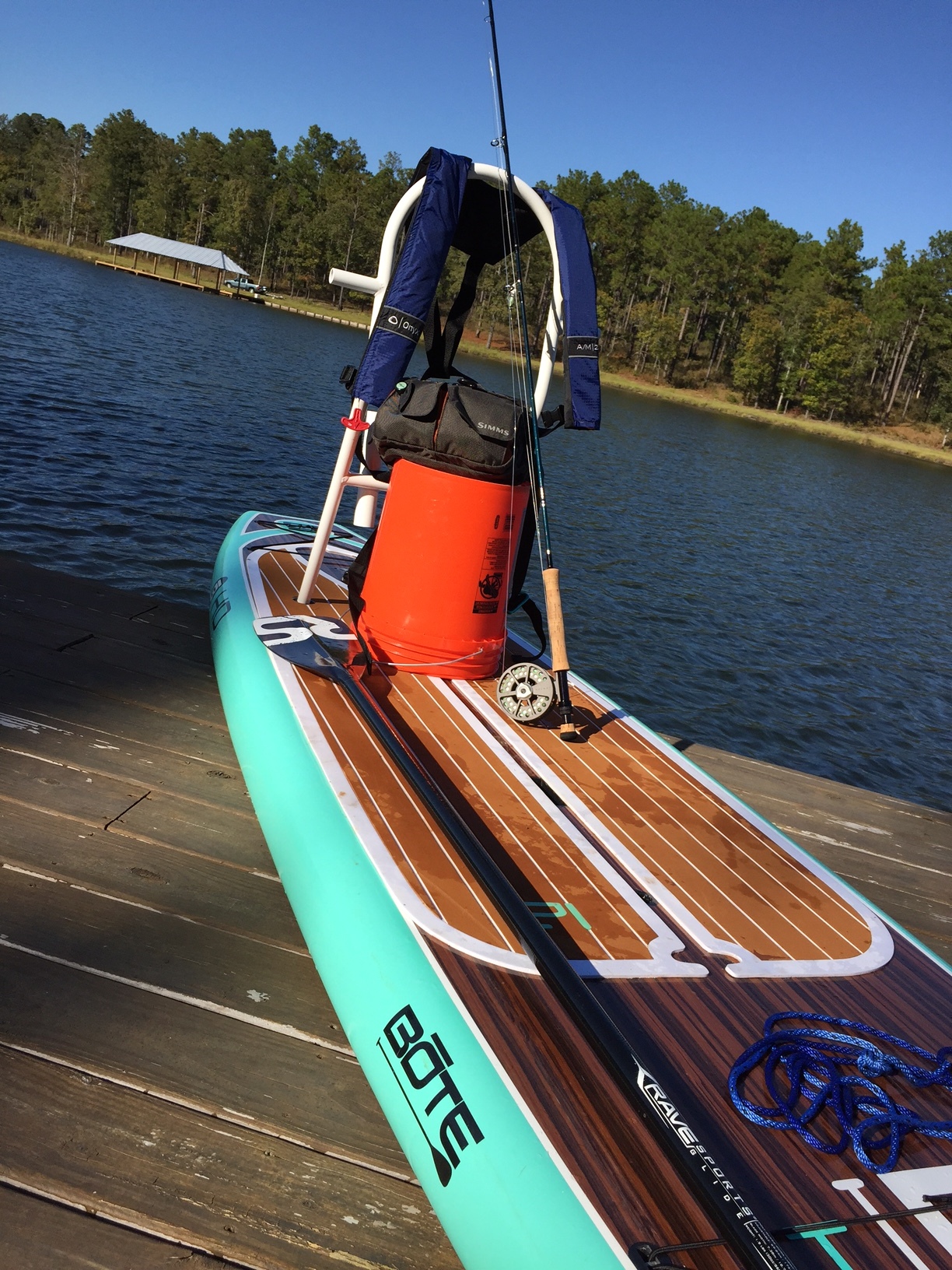 Here's a link to a post I wrote about my  fly fishing setup for my paddleboard. I am on a multi year quest to learn to consistently catch Lake Martin striped bass, on my fly rod, from my paddle board. It's a work in progress! Maybe I can pick up some tips from the pros this weekend.
If you have any pointers, I would love to hear them!