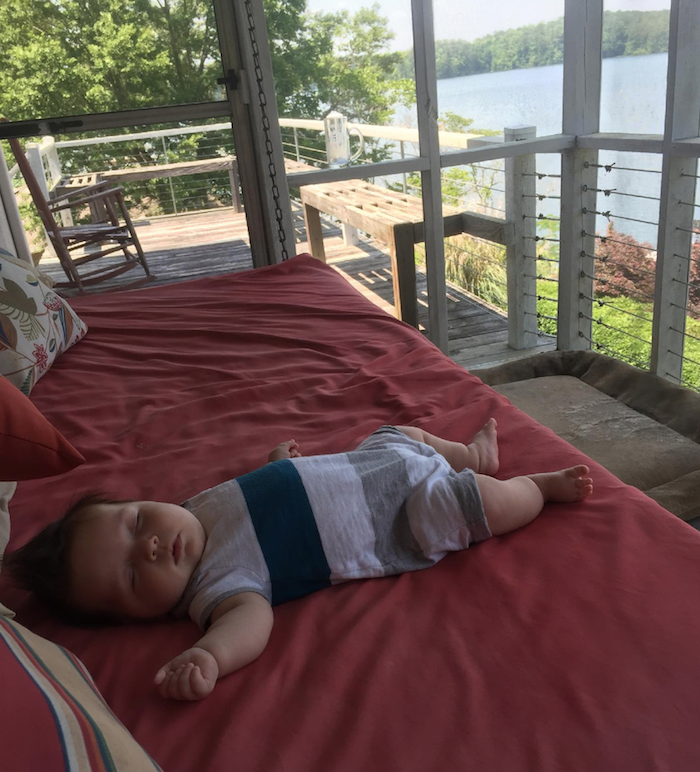 The number one event at Lake Martin on Memorial Day 2016 is napping. Yes, napping.  If you can catch some ZZZZs like this "leetle guy," then go for it.  Time well spent.  For you active types, I have plucked 3 interesting events around the Lake that will serve you well.
 On the way to Smith Marina to enjoy some birthday cake yogurt and celebrate Smitty's 60th birthday (gotta love a guy who throws himself a birthday party like Bilbo Baggins) stop by my new listing at 510 Woodvine Road located in the Parker Creek area.  Doesn't this look like a great location in a quiet area of the Lake?  Lots of room for parking and plenty of privacy.
Then 'round the corner be sure to spend some time at Art on the Lake at Children's Harbor.  This annual art exhibit is always fun with over 50 artists and all kinds of art.
Back out on the Lake, watch for the Dixie Sailing Club McFadden Cup Club Race sailboats.  What a sight!  Next stop – another new listing of mine 40 Cottage Loop at The Village.  Can you imagine spending the weekend here?  No worries with yard work – just enjoy your day relaxing on your porch or taking a dip in the Village pool or lounge at the Village beach.  Or hop in the boat for a short ride to Chimney Rock!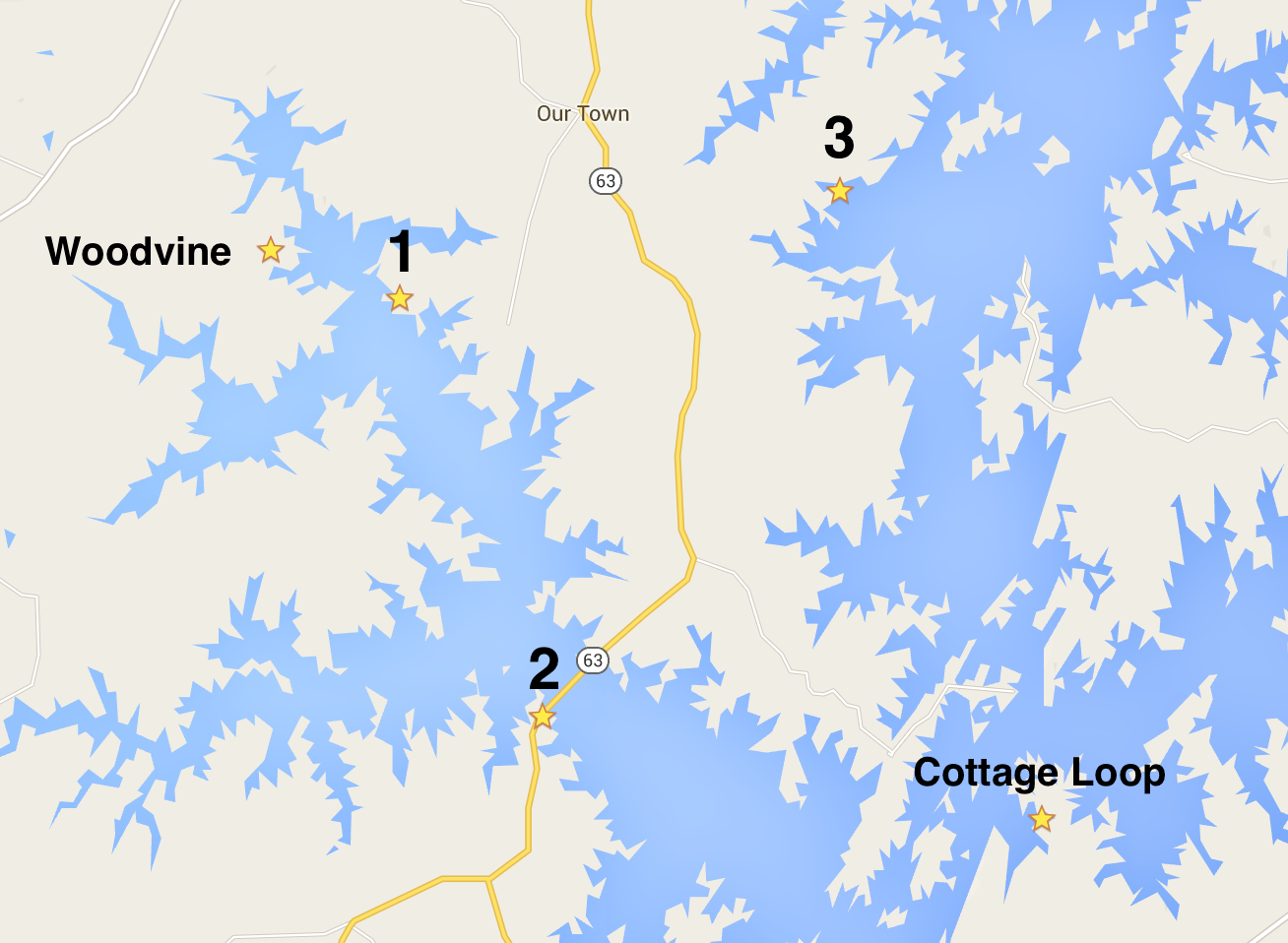 Memorial Day weekend at Lake Martin is all about family fun and kicking off the unofficial start of Summer!  Please take time to remember those who died while serving in the U.S. military but also enjoy plenty of lighthearted time with your family and friends at the Lake!
Interested in keeping up with other events around Lake Martin?  Or are you interested in places to eat, homes and lots for sale, where to shop, marinas around the Lake, places to have fun and more?  Check out the free Lake Martin Voice app!
Have a great Memorial Day weekend at the Lake!  And enjoy that nap!