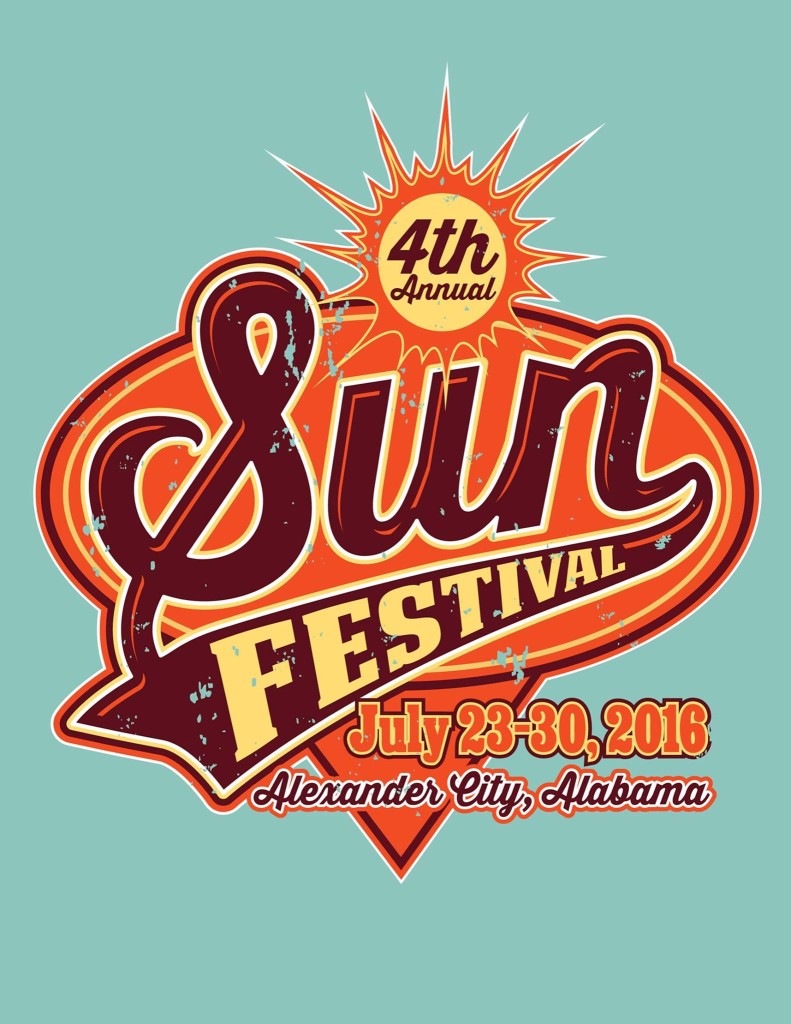 The Alexander City Sun Festival is here again – July 23- 30, 2016!  This Lake Martin area fun filled event is made possible by city and county governments, over 100 sponsors and many, many volunteers.  Sun Fest is coordinated by the Alex City Chamber of Commerce.
This week is packed full of activities for everyone – just to name a few (over 60 events are planned):
Saturday, July 23 – Get your glow on at the 5K Glow Run
Sunday, July 24 – Wind Creek State Park Family Day at the Lake (kayaking, sailing, volleyball, canoe race me?)
Monday, July 25 – Boot Scootin' Boogie in the Park
Tuesday, July 26 – Hittin' the Links Glow-in-the-Dark Golf Tournament at Lakewinds
Wednesday, July 27 – KidsFest Tribal Celebration
Thursday, July 28 – Sunset Hike to the top of Heaven Hill
Friday, July 29 – Band Battle at Strand Park
Saturday, July 30 – Summer Tailgate & BBQ Cook-off AND the grand finale – the Jana Kramer Concert and Fireworks show. Purchase your wristband early at the Chamber, online at www.alexandercity.com or at the gate that day for $20.  This wristband gives you entry to all of the day's events.  Bring your blanket or chair and enjoy the show!
Most events of Sun Festival 2016 are on my free Lake Martin Voice App.  To download a complete Sun Fest day by day guide click here.   You can also see their Facebook page here.  I do suggest you take a look at all 3 sources to help decide what events to attend – you don't want to miss anything!
Happy Sun Festival everyone – you don't want to miss celebrating all that Alex City and Lake Martin have to offer!