Don't tell anyone, but a few weeks ago I played hooky from work.
I fished with Drew Morgan of East Alabama Fly Fishing. We floated the Tallapoosa River, just above Lake Martin.We put in at Horseshoe Bend and floated down to the boat ramp at Jaybird Landing. He took me down on his boat, which is perfect for fly fishing like this.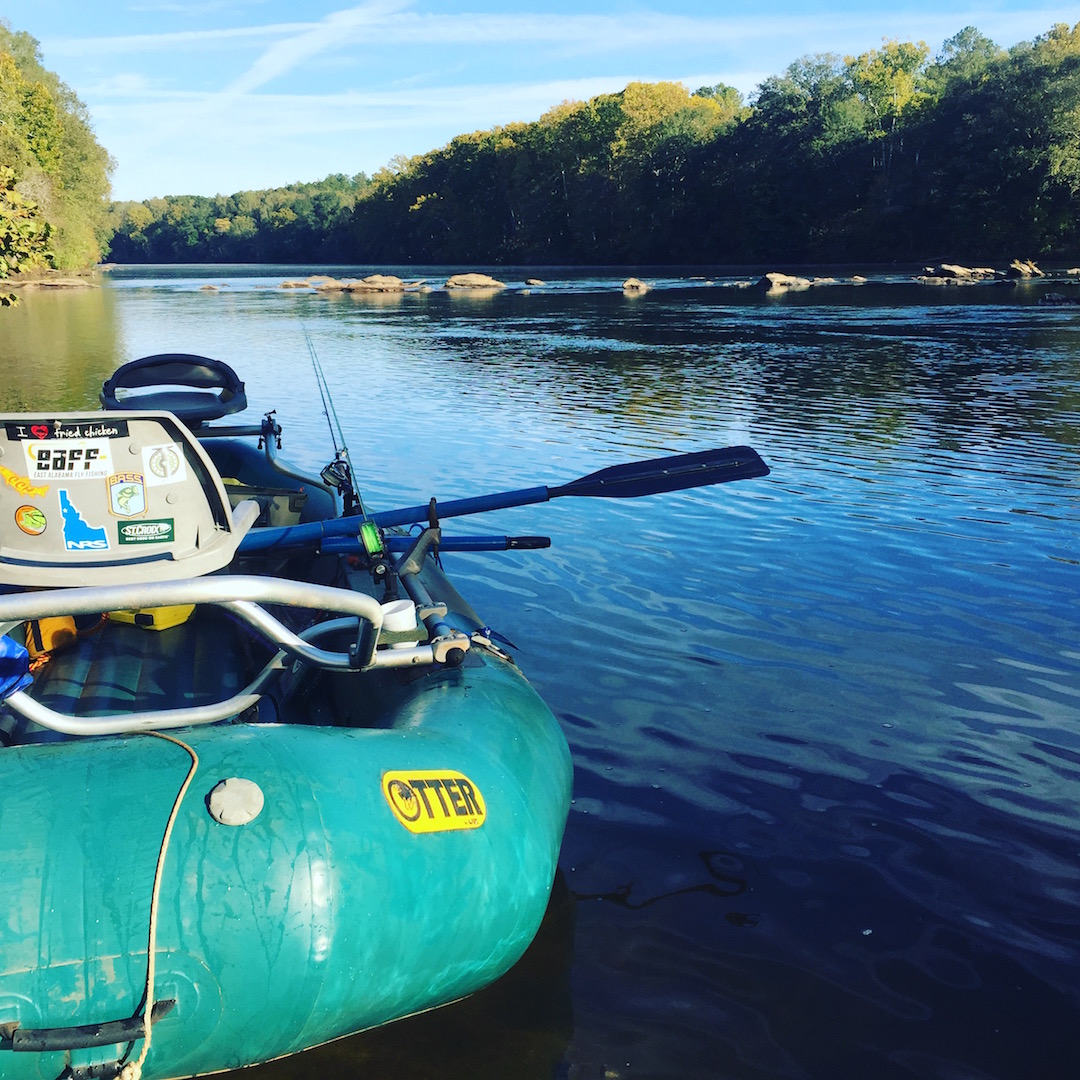 It was a beautiful day! The weather was clear and warm for October. The Lake Martin area is suffering a drought, so river levels were low. The flow was at about three feet when we started. Low, clear water makes fishing a little tougher, and we had to get out and drag the boat over a spot or two.  But other than that, it was picture perfect!
We caught a few spotted bass, a few redeye bass, and several bluegill. White poppers seemed to be the most popular fly of the day. I had to catch my breath when I saw a big (fifteen pounds or so) striped bass cruising the shallows by Jaybird. We were trolling a "Game changer" fly at the time, which I thought might incite a strike. No dice. In hindsight, I sort of wish I would have pulled in the line and cast in his general direction. At the time, however, the fly was trolling and tracking to go right by his line of travel, so I let it go. Seeing a big fish like that sometimes makes me freeze up!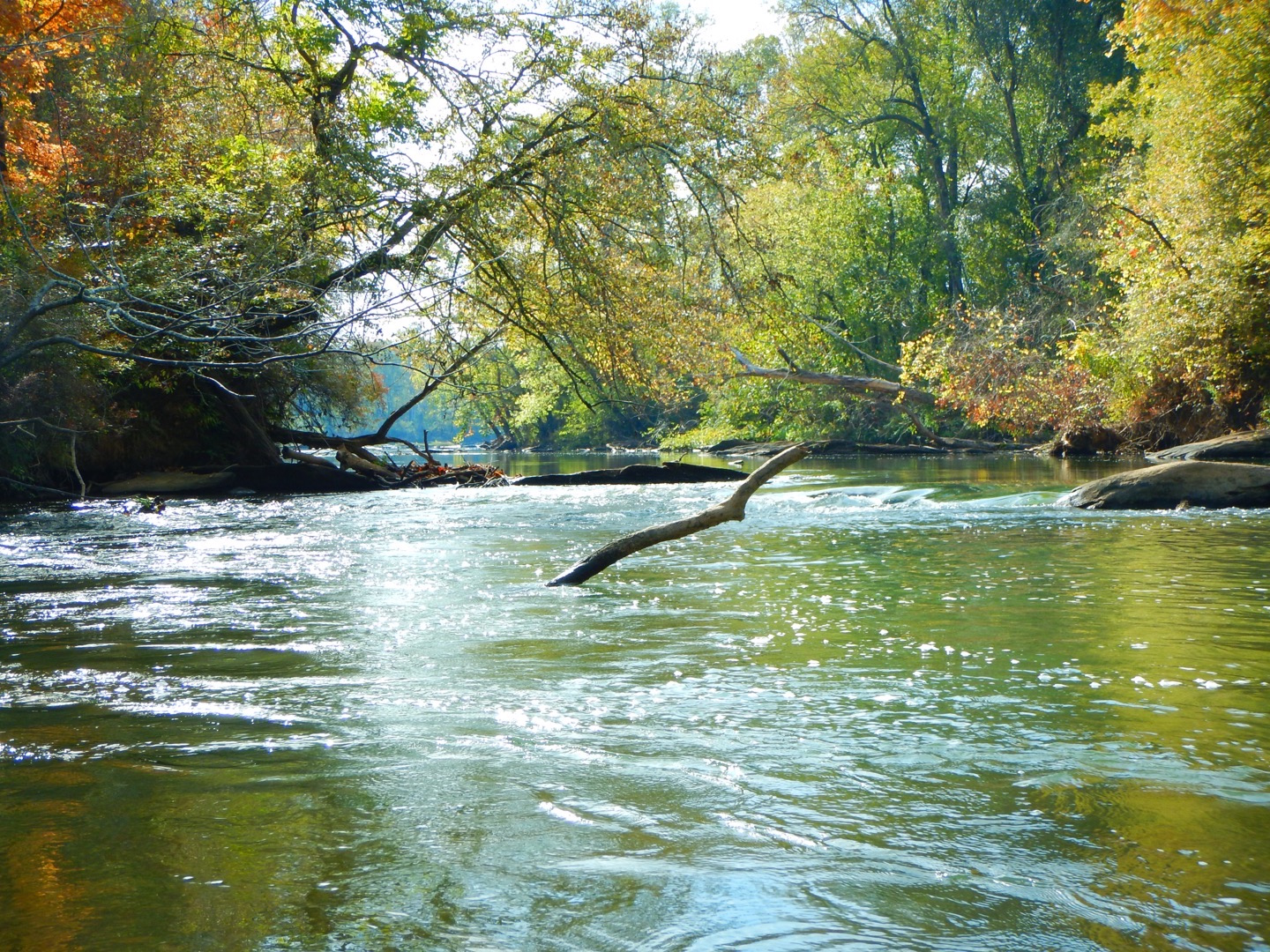 Very few people who visit Lake Martin realize what a beautiful treasure the Tallapoosa River is. The Tallapoosa is what is dammed to create Lake Martin, so if you follow the lake north, you'll hit the River. I can't really blame the lack of knowledge, because even though I grew up here, I didn't realize how cool this area is until I was old (>30).
If you'd like to learn more about fly fishing, spin fishing, or drifting the Tallapoosa River,
CLICK HERE
to contact Drew.
If you like to fish from your own canoe, kayak, inner tube, or rubber ducky,
SAVE THE DATE of

May 13

.
Drew and I are teaming up for a river bass fishing tournament to benefit a local charity. More details later.
For now, enjoy these pictures that Drew took on Monday. That bass with the bulging belly – it was full of crawdads. Plural. It was so stuffed you could feel their hard exoskeletons through the fish's skin. When we looked inside its mouth you could see crawdad antennae poking out of its gullet. It was freaky!