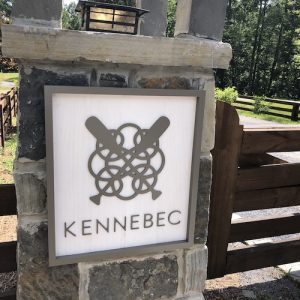 John's note: This blog post was updated on March 24, 2020.
Kennebec  is a waterfront neighborhood on Lake Martin with a total of forty-one waterfront lots. Please click here for my neighborhood page on Kennebec.
This gated lakeside community features classic homes built around families and made to last for generations. Many of the private, wooded homesites in Kennebec feature long water views and most have deep water year round.
Click here for a Google map link. Kennebec is located on the south side of Lake Martin adjacent to a 74 acre land reserve. I love to hike so I think this is one of the best things about Kennebec. You can walk out of your door, down the street, out the gate and there are the hiking trails!
By water, it is just east of Chimney and Acapulco Rocks, and is ready for you to explore its possibilities.
For more info about Kennebec please click on my neighborhood page or contact me, John Coley at the number at the top of the page. As of this edit on March 24, 2020, I am not the listing agent for the developer at Kennebec. But, as a member of the Lake Martin MLS, I can help you buy any home or lot for sale there that is in the MLS.
If you would like information on other neighborhoods or areas of Lake Martin, Alabama, please see this page: lakemartinvoice.com/neighborhoods. I would be happy to help you!