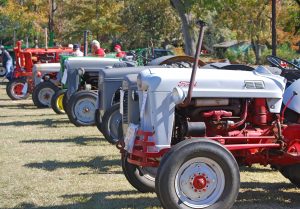 How do you think Lake Martin's economic engine lines up?
For anyone that has any doubts about Lake Martin's economic effect on the area, please take a look at all of these jobs that Russell Lands posted recently. Click here for more information. Granted, Russell Lands is one of the largest companies in the area. But still, these postings represent a lot of employment opportunities!
If you check closely, you will see that this list is an excellent mixture of career jobs and summer jobs. My kids are too young to drive but if they could, I can guarantee you this would be right up their alley! But congrats to Russell Lands for revving up that economic engine.
The Lake Martin Area Economic Development Alliance works hard to attract new businesses and industries while wanting to retain the existing ones.  According to their website, "In just nineteen years of operation, the Alliance has helped locate 22 new companies and 25 expansions in the Coosa and Tallapoosa County area, creating over 4,000 jobs."
I also have to agree with this statement made by the LMAEDA "…you get all of the things you need for a successful business, plus you get to work in a place that is known for its great lakefront living."