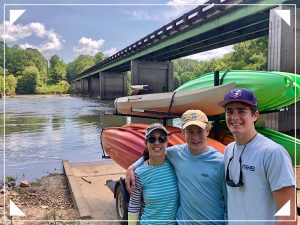 Are you around the Lake Martin, Alabama area, and have thought about floating down the Tallapoosa River?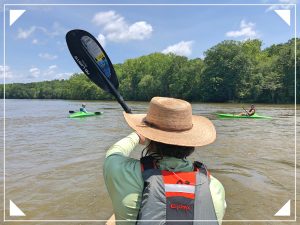 I highly encourage you to do so. The Tallapoosa River is what feeds into and makes Lake Martin. The area above or upstream of the lake still "feels" like a river because it is one. It is a lot of fun to float down it in a kayak or canoe.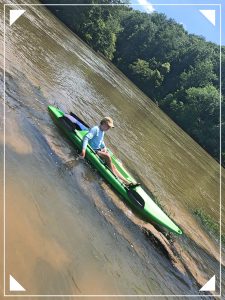 In recent years it has become a lot easier to navigate on the Tallapoosa, thanks to the efforts of many to create the Harold Banks Canoe Trail. (click here for more info)  – You can find maps online, but the most popular stretch for locals to float starts at Horseshoe Bend National Military Park upstream and goes to Jaybird Creek Landing Boat Ramp downstream.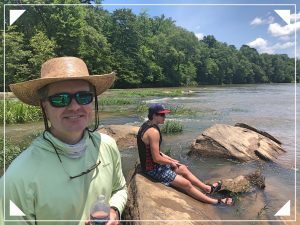 If you are new to paddling, or new to the Lake Martin area, or both, have no fear. There is a local business that makes it all very easy to do. Chuck Browne owns Off the Beaten Path  – and he can make it all happen. He rents kayaks, paddles, lifejackets, everything. Chuck even will meet you at Jaybird and drive you upstream in his van so that when you're down, you are at your car.
Besides all that, his rental prices are incredibly reasonable. I recently floated with my family. We have one two person kayak that Chuck loaded up and carried for us, and we rented two kayaks for our sons. Chuck is super nice and well steeped in the history of the Tallapoosa River. He made great suggestions for us on how we could plan the trip to accommodate everyone in our group.
It is so fun for me to meet local folks that are doing a great job in serving the needs of our local tourist industry. I highly recommend renting kayaks from Chuck and allowing him to help you plan a great float trip on the Tallapoosa River.