I love my coffee so I was really excited to learn that Lake Martin has a new coffee shop!  Nirvana Latte has opened up! It is located in the shopping center at the intersection of Alabama Highway 49 and Tallapoosa County 34.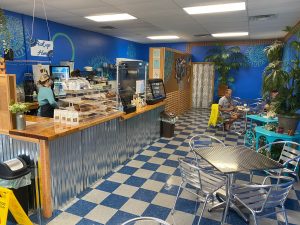 The street address for Nirvana Latte is 5054 Hwy 49 South, Dadeville, AL 36853 and their phone is (256) 307-1253. I have seen a few spots online that have them mapped incorrectly. It is in the same shopping center as Lake Martin Pizza, a couple miles north of the Blue Creek Bridge and about five miles south of downtown Dadeville on Alabama Highway 49.
Of course, I think that the best way to keep up with Nirvana Latte is to download my FREE app – Lake Martin Voice. I have its location, hours, menu, and contact info on there, along with all of the other Lake Martin area restaurants and shops. Just search "Lake Martin Voice" in your app store.
I went by Nirvana Latte in the afternoon, so I opted to pick up some beans for my home consumption. I bought a smooth blend for myself and also a more robust Jamaican blend for my father in law. The in laws don't have a grinder so the folks at Nirvana Latte ground it for us! I think that was a cool touch.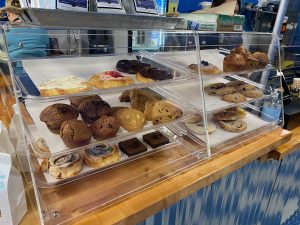 The staff was very friendly, knowledgeable, and engaging. With colder (for Alabama) months ahead, I can't wait to stop in for a morning cup! And maybe try one of the muffins. They have had a lot of success with their breakfast offerings, as well. So please check them out!