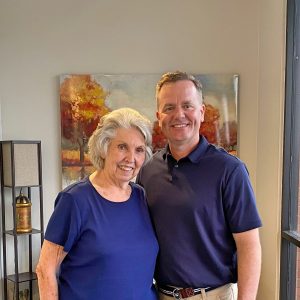 Sold!! I sold her home for $30,000 more than she expected in just 7 days! I was pleased to help my client, Mrs. Rebecca, with selling her family cabin on the Parker Creek side of Lake Martin.
People who own waterfront property on Lake Martin often ask me what the sales process is like.
Typically it starts with a phone call or text, where a homeowner asks me to come take a look at their waterfront home, lot or condo.
From there I make recommendations on what I call "The Holy Trinity of Lake Martin Real Estate:"
Staging – are there any improvements you need to make before we put it on the market? With a lake home, this can vary from a spring cleaning to larger repairs. Sometimes with a lot it is as simple as clearing out the underbrush.
Marketing – who is the most likely buyer for your Lake Martin property? We sit down together and you tell me about what you love about it. Using that info, I create a marketing plan to highlight it. Every home and lot is unique, and yours deserves a custom treatment, not a cookie cutter approach.
Pricing – I know, I know. The price receives a lot of attention from waterfront owners, and it should. But let's not breeze past the first two because they can help the third. We put our heads together and I give you the homes, lots or condos that have sold in the past that are most like yours. Then we discuss the differences and adjust accordingly. That way, once we're done, we can be confident that we have arrived at a price that is based on what the market has told us.
My name is John Coley. I can help you sell your Lake Martin property. Please call or message me today for a free, no-strings-attached market valuation.