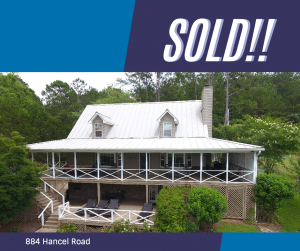 The Real Island or Little Kowaliga area on Lake Martin is a really popular spot. It is definitely an "older" side of the lake.
I recently was honored to be the listing agent on the sale of this Lake Martin home off of Hancel Road near Real Island Marina. We closed on this sale over the winter and I forgot to post this. It just goes to show you that it always pays to market your home during the "cold months".
Sellers often have a natural question of whether to go ahead and put their Lake Martin home on the market when the water is down and the weather is cold.
Sometimes they wonder, "should we just wait until the spring when everything is pretty?"
I always tell Sellers that they definitely won't sell if the home is not on the market. This just goes to show that there are buyers looking even in the winter time.
Can I help you get a value for your Lake Martin property? Right now is when a lot of people are making the decision as whether to sell, and usually the first step is wondering what the value is.
If I may help you, please call or text me at the number at the top of the page, or here.