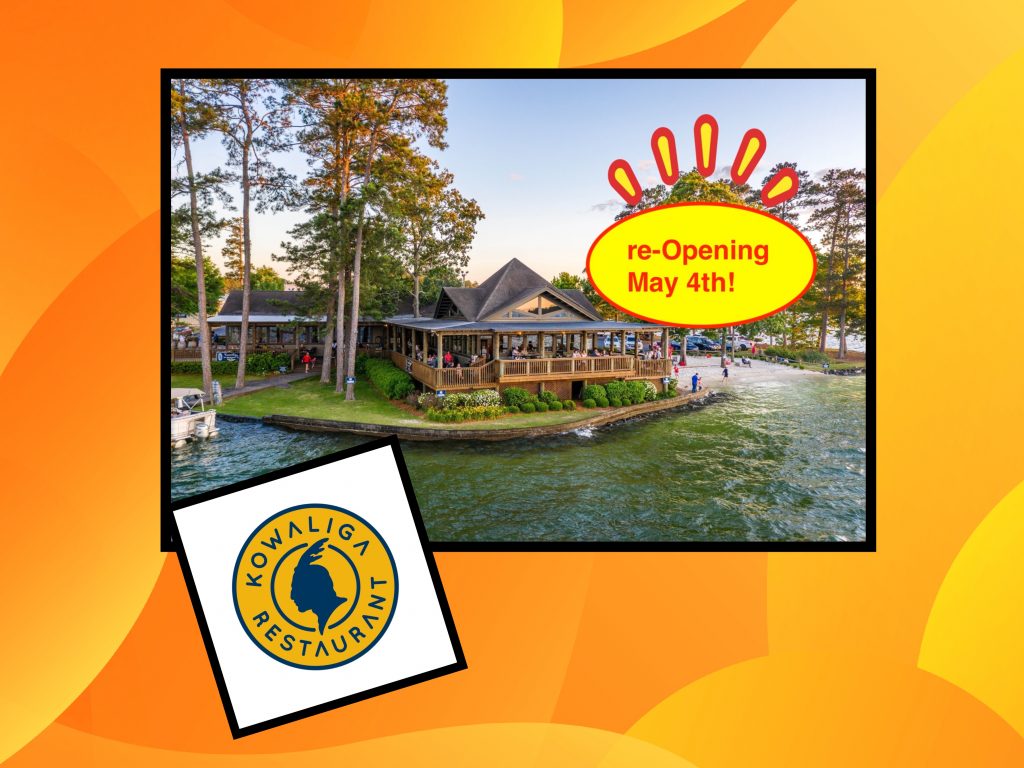 Exciting news – Kowaliga Restaurant on Lake Martin reopens on Thursday, May 4th!
The restaurant has been closed since December for renovations and we have all been anxiously awaiting its reopening. This favorite "family dining with a view" spot has been missed.
Kowaliga Restaurant will be open for regular hours with a new staff, new equipment and a NEW MENU!
Hours will be 11am-9pm on Thursday and Friday, 11am-1:30pm and 4:30-9pm on Saturday and Sunday 11am-1:30pm and 4:30-9pm.
For the latest news, restaurants and events around the Lake be sure to download the Lake Martin Voice App! It is FREE!