Welcome To
The Hideaway at Lake Martin
The Hideaway at StillWaters Neighborhood Information
The Hideaway at StillWaters is a new neighborhood located within the larger StillWaters neighborhood, in a cove in the Blue Creek area of Lake Martin. As I write this, the neighborhood infrastructure and homes are being built out.
This neighborhood is sited on over 12 acres within StillWaters just east of Harbor Pointe Marina.
The homes of The Hideaway are designed to maximize the Lake Martin lifestyle. There you will find low maintenance, energy efficient and open floor plans homes that combine beauty with function.
Each home in the Hideaway includes dedicated use of your own boat slip. For an additional fee, boat storage and general purpose storage is available.
Plans for The Hideaway also include a community pool, and underground water and power. The neighborhood is designed to be a golf cart community, which blends perfectly with StillWaters. Owners will be able to ride their golf carts from their homes to the marina, to play golf or tennis, or even enjoy a meal at Copper's Grill.
Since it is on the east side of Lake Martin, the Hideaway is conveniently located with excellent access to Lake Martin from Auburn, Birmingham, Montgomery, and Georgia.
I'm very proud to co-list this new neighborhood with Virginia Pettus of Aronov Realty Lake Martin.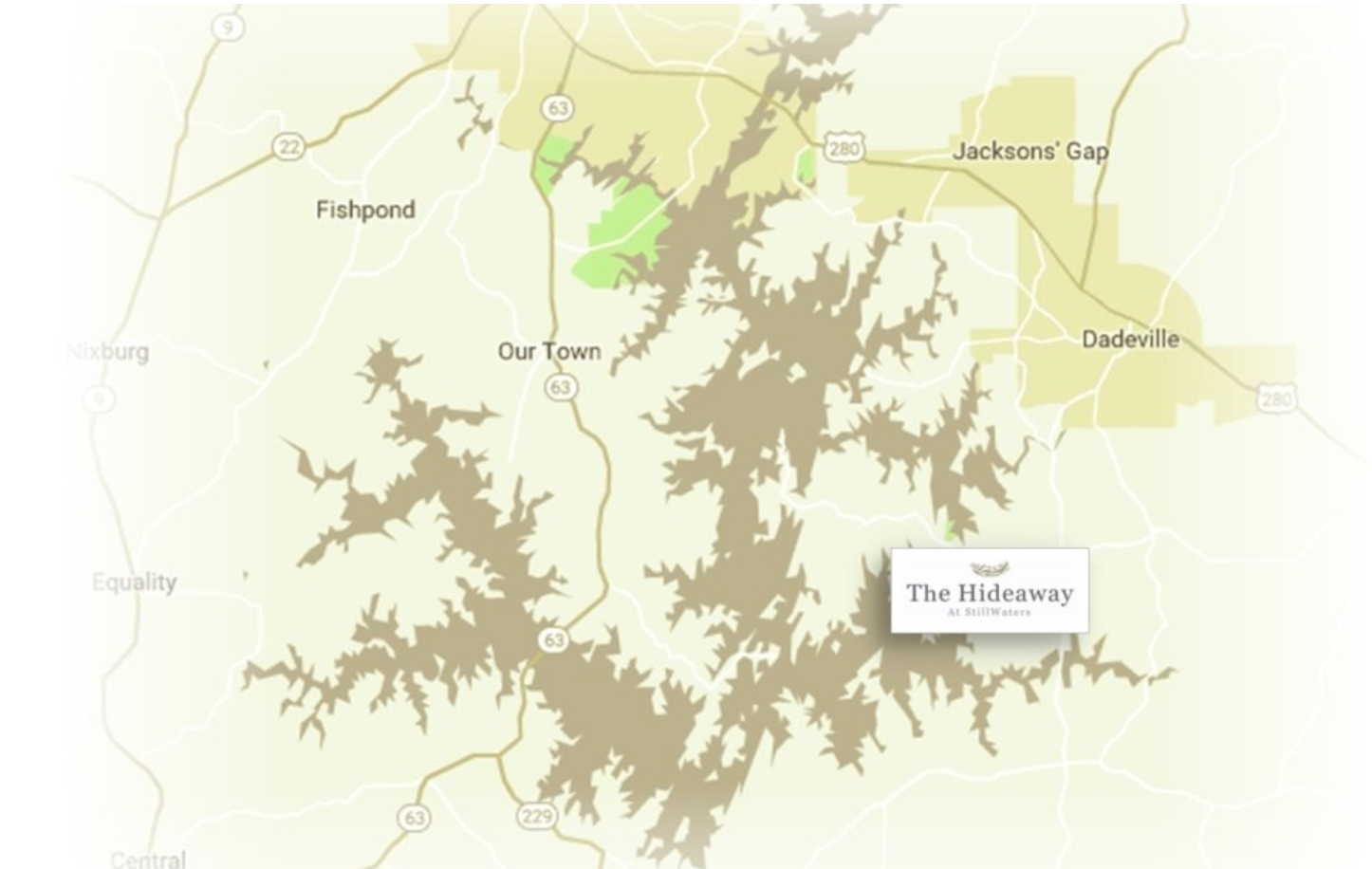 Video Update on the Construction at The Hideaway on Lake Martin
Video Tour of the StillWaters Neighborhood on Lake Martin
Posts & Videos about The Hideaway Neighborhood in StillWaters on Lake Martin