Archive for the 'Lake Martin Living' Category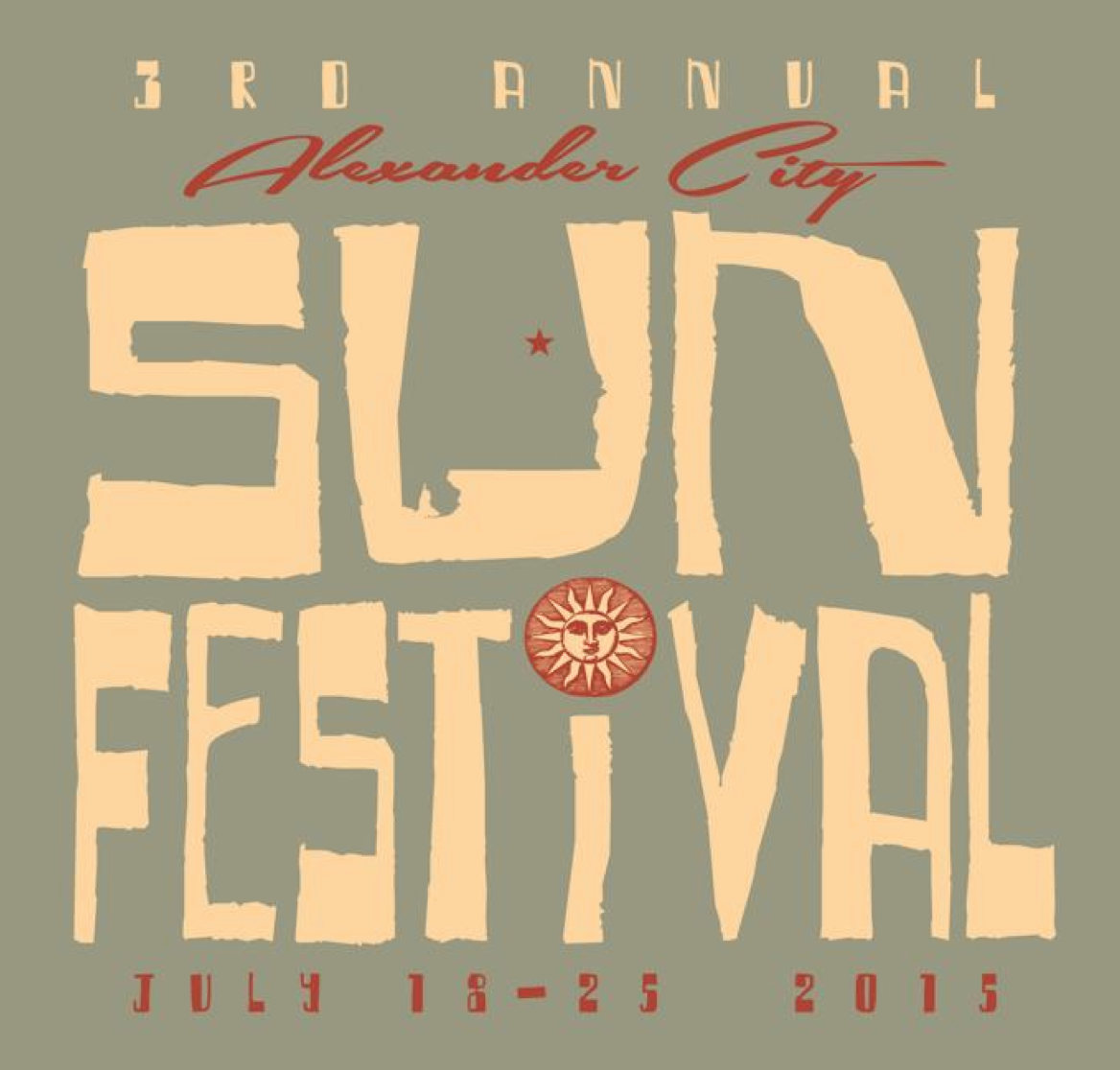 The Alex City SunFestival is a week long series of events coordinated by the Alex City Chamber of Commerce. It is a variety of things from hikes to downtown dancing! There is truly something for everyone. This is the third year of the festival. The Chamber has lined up a lot of local sponsors, and the entire community is involved.
For a complete schedule, see their website:
You can also see their Facebook Page here.
I think this is a great idea and it is really well done. Most of the events are free, but the week culminates in a Fireworks show and concert on July 25th by David Nail.
Here are the details:
This ticket will also get you into the Sun Festival Tailgate & BBQ Cook-off starting at 12:00Noon. 7:00pm Band Battle Winner 8:30pm David Nail 10:00pm Fireworks You will need a printed copy of your ticket to exchange for a wristband that will give you full access to all of the day's activities at the Charles E. Bailey Sportplex. You can bring your ticket to the Alexander City Chamber of Commerce to get your wristband or pick it up the day of the event.
I am putting some, not all, of the events on my Lake Martin Voice App.
Once again, congratulations to the Chamber and everyone in the Lake Martin area that has stepped up and made this week great!
Have you ever thought, "Lake Martin is almost perfect, but what if it were a little more like the Smoky Mountains?"
If so, your dream may have come true. Black bears have been spotted around Lake Martin. See this article in the Alex City Outlook. I must admit that I often have wished Lake Martin could be more Smoky like, but it has to do mainly with wild trout. If some mad plan could be hatched so that the Tallapoosa below Martin Dam could sustain trout, maybe we could become the next South Holston.
Back to reality, this story reminds me that I have many waterfront lots for sale in Shady Bay. They range in price from $57,000 (Lot 23 Ph I) to $190,000 (lot 5 Ph II). If you would like to see the entire list, see Shady Bay Lots For Sale. Or, if you would like to learn about Shady Bay real estate in general, see the Shady Bay neighborhood page.
Since the black bear article first appeared, the sightings have decreased. Maybe the bears have moved on, or maybe they are getting camera shy.
But one thing's for certain – Shady Bay on Lake Martin is a great spot to build your waterfront home. There are homes underway on lots 9 – 14, and they are going to be some really nice ones!
If you have any questions about the lots in Shady Bay, or anywhere else, please don't hesitate to contact me. I can put you in contact with builders and architects to answer your design and construction questions, if you would like me to do so.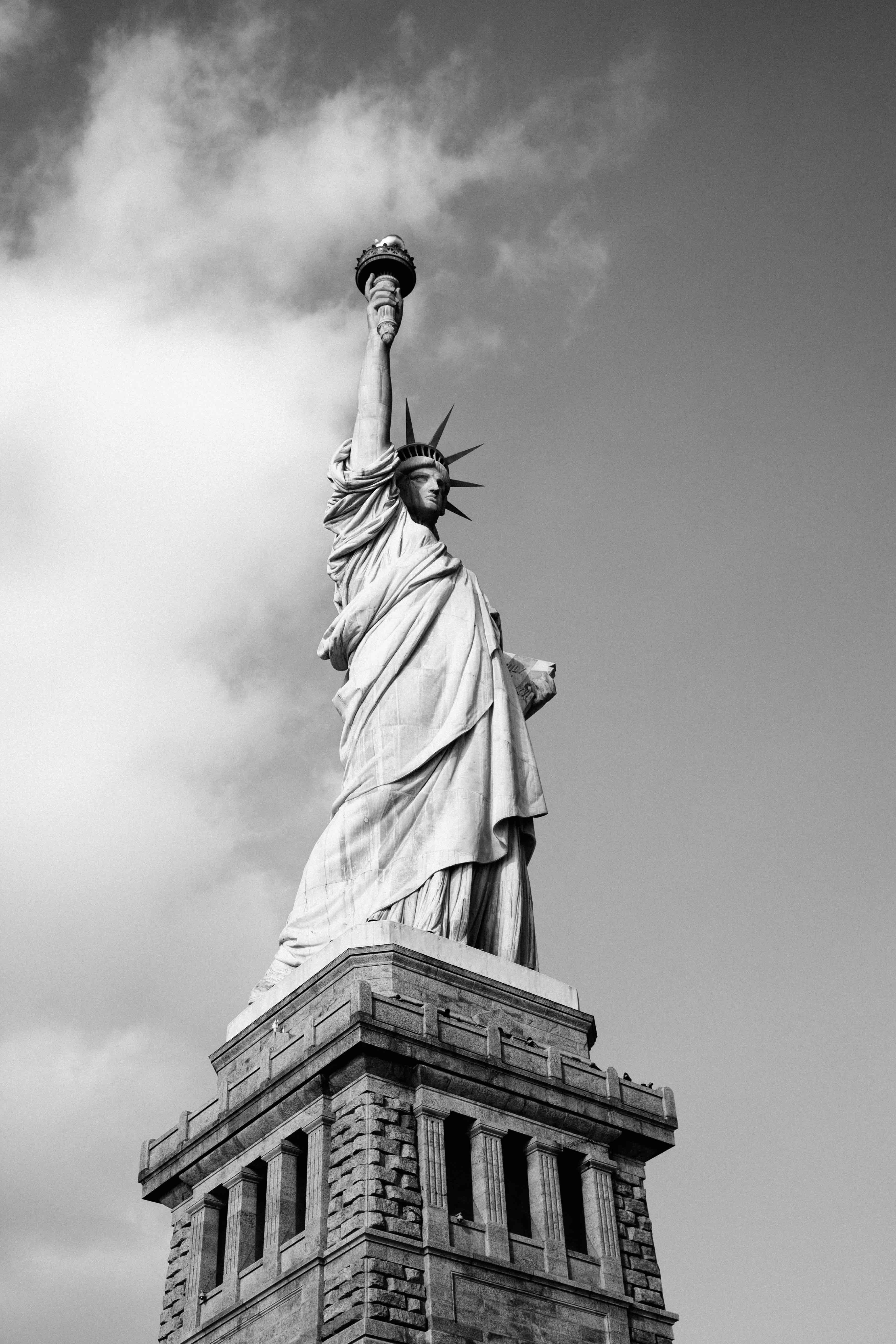 July 4th at Lake Martin
Lake Martin is the place to be this Independence Day with plenty of activities for everyone.
Sure, there's the fireworks show at 9 PM at The Amp. I challenge you to find a better one! But did you know about the concert before? See the Amp's site for more info.
A few other fun events:
July 3rd: Fridays on The Green, Wine Tastings, Arti Gras at Russell Crossroads; Live Music at Chuck's Marina
July 4th: Boat Parade at Kowaliga, Pancake Breakfast  & Arti Gras at Russell Crossroads.
July 5th: Worship God lakeside at Church In The Pines or Church of the Living Waters or any of the numerous Lake Martin area churches.
Why miss any Lake Martin events when you can download our FREE APP here?  Or go to your favorite app store and search "Lake Martin Voice."
John Coley's tips for a fun 4th of July at Lake Martin:
Wherever you go, whatever you do, please be careful and have fun.
If you are man enough to go see the fireworks by boat, have a sober driver and two sober spotters. Don't take off instantly and create huge hole shot waves. Take it slow and easy when you leave.
Don't pack a huge cooler from home. Stop in and give the locals some business. It's probably cheaper from wherever you are coming, is less of a hassle, and our economy is centered around tourism.
Don't complain about the boat traffic. We all know that you are so old you "can remember when…. "
Spend 10% more on fireworks than you planned.
Find a slough that is empty. Toss out a small anchor and float, if even for a few minutes.
Know that the U.S. is still the greatest country in the world. I am quite sure that no matter your political flavor, in the past 12 months there has been something in our country that made you shake your head and think the whole thing is going down the tubes. Cheer up. Be thankful for today, and resolve to help change tomorrow. America wasn't founded, nor was it made great, by apathetic whiners. That last bit is directed at me. I find myself saying "they ought to…." or "someone should …." a lot these days. My resolution is to pitch in and help, not complain.
Get a bad sunburn on purpose. Racoon eyes. Farmer's tan. How else will the folks at work know you've been to the lake? (I wrote that to see how many in my family read to the end).
If you missed last night's Jazz Fest in downtown Alex City, fear not, you have a chance tonight.
Every year, the Alex City Jazz Fest puts on one of the state's best free musical events. Friday night is always in downtown Alex City at what is now the Strand Park. Saturday nights are at The Amp, the incredible amphitheater that overlooks Lake Martin.
Tonight, June 13, 2015, the lineup is:
8:00  Hotel Oscar
9:30 The Revivalists
Like I said, The Amp is a really cool venue and the admission is free. You can't beat that. I think that the local VFD takes a collection for parking but it's well worth it.
Lake Martin Voice Realty is a long time sponsor of the Alex City Jazz Fest!!
How to Find Lake Martin Events
The best way to keep up with all events at Lake Martin is to download my FREE app, Lake Martin Voice.  Here's a quick video of how it works for Events: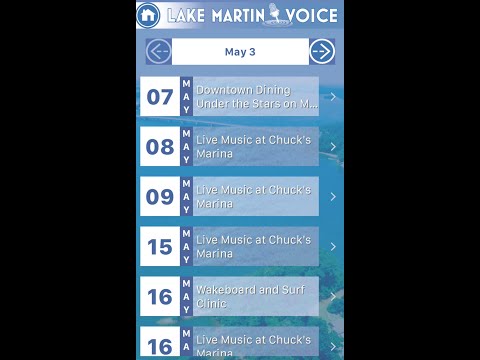 The app is available for iOS in the Apple Store and Android also. Like I said, it's FREE. The app also has a quick guide to Lake Martin area restaurants, marinas, a real estate search, weather, and more.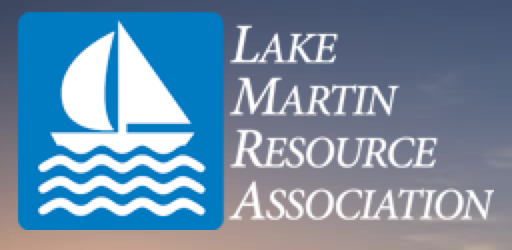 LMRA Annual Meeting 2015
When: Saturday, June 6, 2015 at 9:00 AM
Where: Harbor House at Children's Harbor
Make plans to attend and hear information on:
· Current break ins-Mack Daugherty-Chief of Security for Russell Lands
· Organizational changes and challenges-State Trooper Marine Patrol-Sgt. Mark Fuller
· Update on FERC EIS recommendation & COE Water Management Manual revisions – Steve Forehand, LMRA Officer
· Other LMRA programs
Non Members are welcome to attend!
For more info contact:
John Thompson, President
[email protected]
**********************
I am a huge supporter of LMRA (Lake Martin Resource Association) and all of the good they have done, and continue to do, for Lake Martin. They do it all, from lobbying FERC to picking up trash. I can't be there because I will be showing houses but please attend if you can!
Friday May 22 was the Grand Opening of a new restaurant – Lake Martin Pizza! If you would like to call them, their number is (256) 373-3337 and they are located at 5095 Highway 49 S, Dadeville. Basically it's at the shopping center that is at the corner of Highway 49 and Tallapoosa County road 34. For their info see their: facebook page.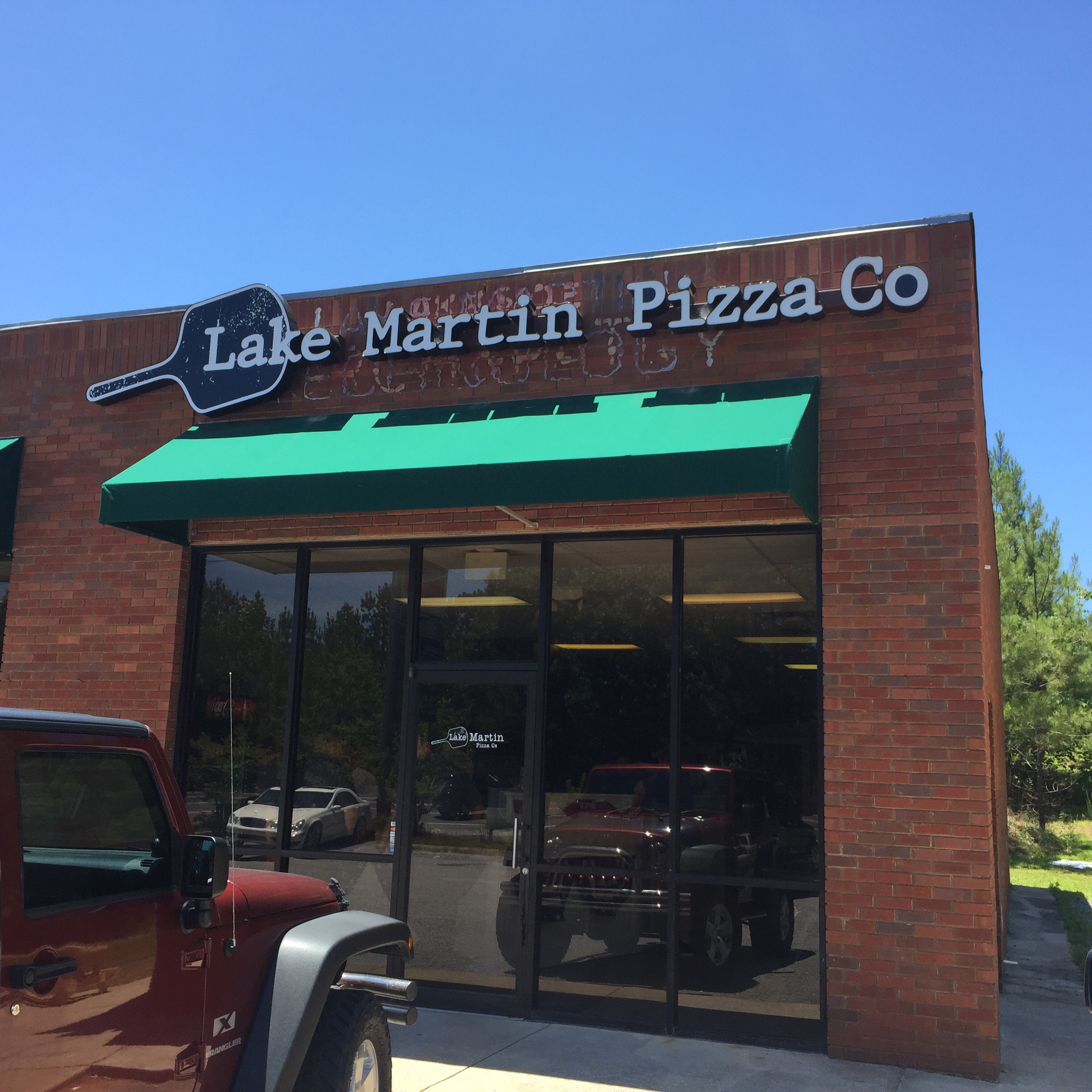 I am happy to report that their pizza is great! I ordered the "Kira's Favorite"– it was a sorta white pizza. It had chicken, pesto, feta, garlic, onions, and sun dried tomatoes. I really enjoyed it as well as the garlic rolls I got. I am not normally a garlic and onions guy but these were not overpowering. They are tasty!
They make their dough and sauce fresh each day and use as many local products as possible.
Plug for my free Lake Martin Voice app:
If you would like the easiest way to see the best Lake Martin area restaurants, on and off the water, plus their hours, their locations, and their menus, please download my Lake Martin Voice app. It's free, available on Apple, Android, and Kindle. Plus it is the best way to see all Lake Martin area events, weather, Marinas, and of course, the best mobile real estate search! CLICK HERE for the Lake Martin Voice App!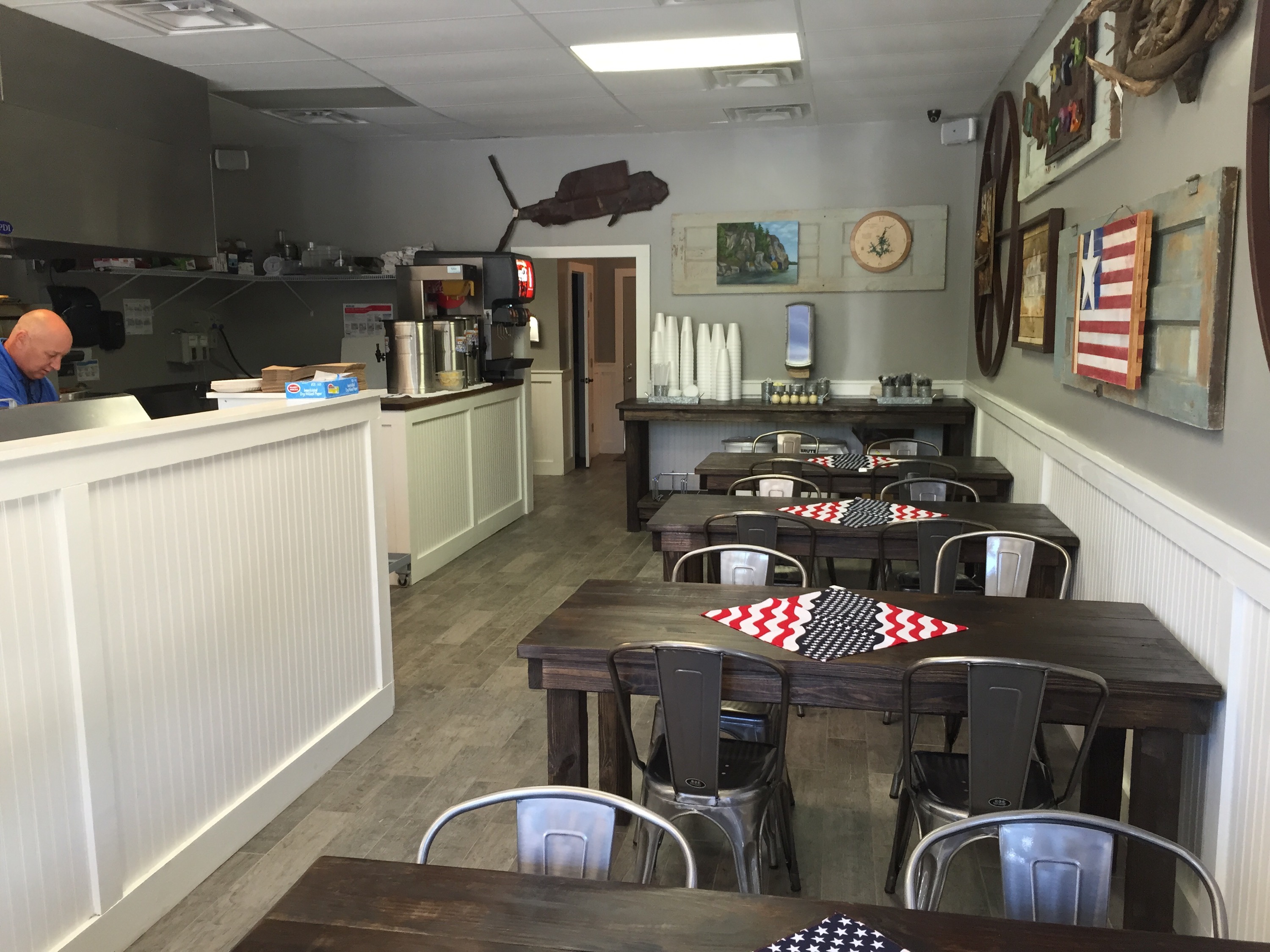 Future Plans for Lake Martin Pizza
I talked to the owner and here are his very near future plans:
Wine Bar – will serve beer and wine. Maybe a speciality drink, but the focus will be on wine and beer
Outside seating – they are creating a covered patio area to the side so they will have outside seating and a guitar player on weekends
There are a lot of great events and things going on at Lake Martin this year for Memorial Day 2015!
I would like to list some, not all of them below.
The best way to keep up with all events at Lake Martin is to download my FREE app, Lake Martin Voice.  Here's a quick video of how it works for Events: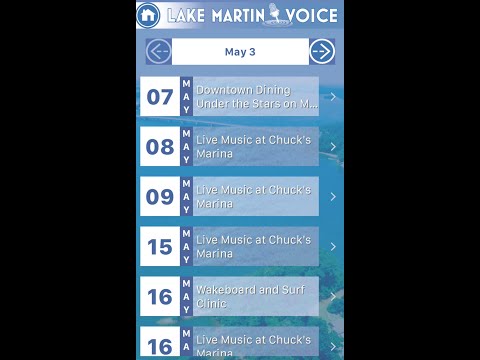 The app is available for iOS in the Apple Store and Android also. Like I said, it's FREE. The app also has a quick guide to Lake Martin area restaurants, marinas, a real estate search, weather, and more.


Memorial Day Events for Lake Martin
Art on The Lake – is at Children's Harbor near Kowaliga Bridge. It is one of my favorite events all summer because they showcase the rich trove of artistic talent that is around the Lake Martin area. Plus, Children's Harbor is a charity near and dear to many hearts. It's on Saturday and Sunday, starting at 9 am. My tip is to go to the pancake breakfast below at 8 am on Saturday, then go to at 9 to Art on the Lake.
Crossroads Pancake Breakfast – at Russell Crossroads. It's $5, cash or check, and the proceeds go to the Crossroads garden. Saturday 8 AM – 9:30 AM.
Chuck's Marina – Chuck's Marina has really stepped up their game this year. They have added another oven to crank out more pizzas, and they have live music every weekend. Unless you download my app, Chuck's Facebook page is the best way to keep up with their music schedule. Friday and Saturday night, 8 PM to 11 PM, Friday and Saturday.
RXR Fest – Russell Lands is starting a new tradition called RXR Fest – music and fun and activities around Russell Crossroads and the Green at Catherine's.
But Seriously, please download my free app!
It gives you so much more than just Events.


This Saturday, May 30, is this year's installment of "Paddle for a Purpose." This annual stand up paddle board race is also a fund raiser for Children's Harbor, one of Lake Martin's most popular charities.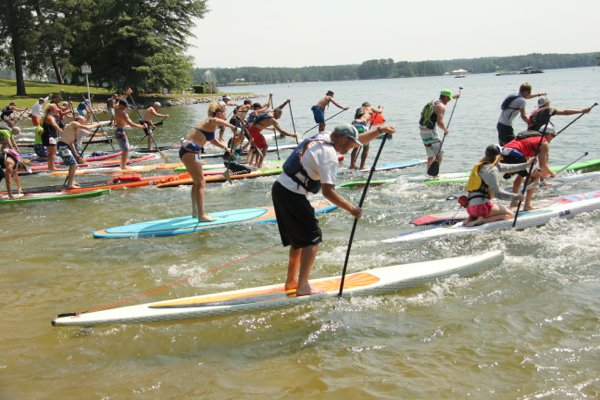 This SUP race is also part of a three race series called "SUP the South." This means that lots of paddlers from around the southeast will be on hand at Children's Harbor. The first leg of the series was in Bay Saint Louis, Mississippi. The Lake Martin race on May 30 is the middle, and the triple crown closes in Destin, Florida, on June 20, 2015.
Racers will have a choice of a 1 mile fun race, a 3 mile, and a 6 miler.
RACE MEETING AT 8:30 AM – FIRST RACE AT 9:00 AM
How To Register for Lake Martin's Paddle For a Purpose
CLICK HERE to register for the Lake Martin Race.
For more information on the series, see this Facebook Page.
Last year, one of my sons raced in the one miler. This year the other one will! We are every excited about the event and Lake Martin Voice is proud to be a sponsor again this year.
Other big sponsors are Bote Paddleboards, and my friends at Lake Martin Dock Company. I bought my Bote at Lake Martin Dock. I get asked a lot about what board I have, it is the 12 foot HD. I really like it because it's flexible, – I can do about anything with it. I fish from it, paddle around for fun, and even occasionally race. I haven't done yoga from it yet, but would love to try.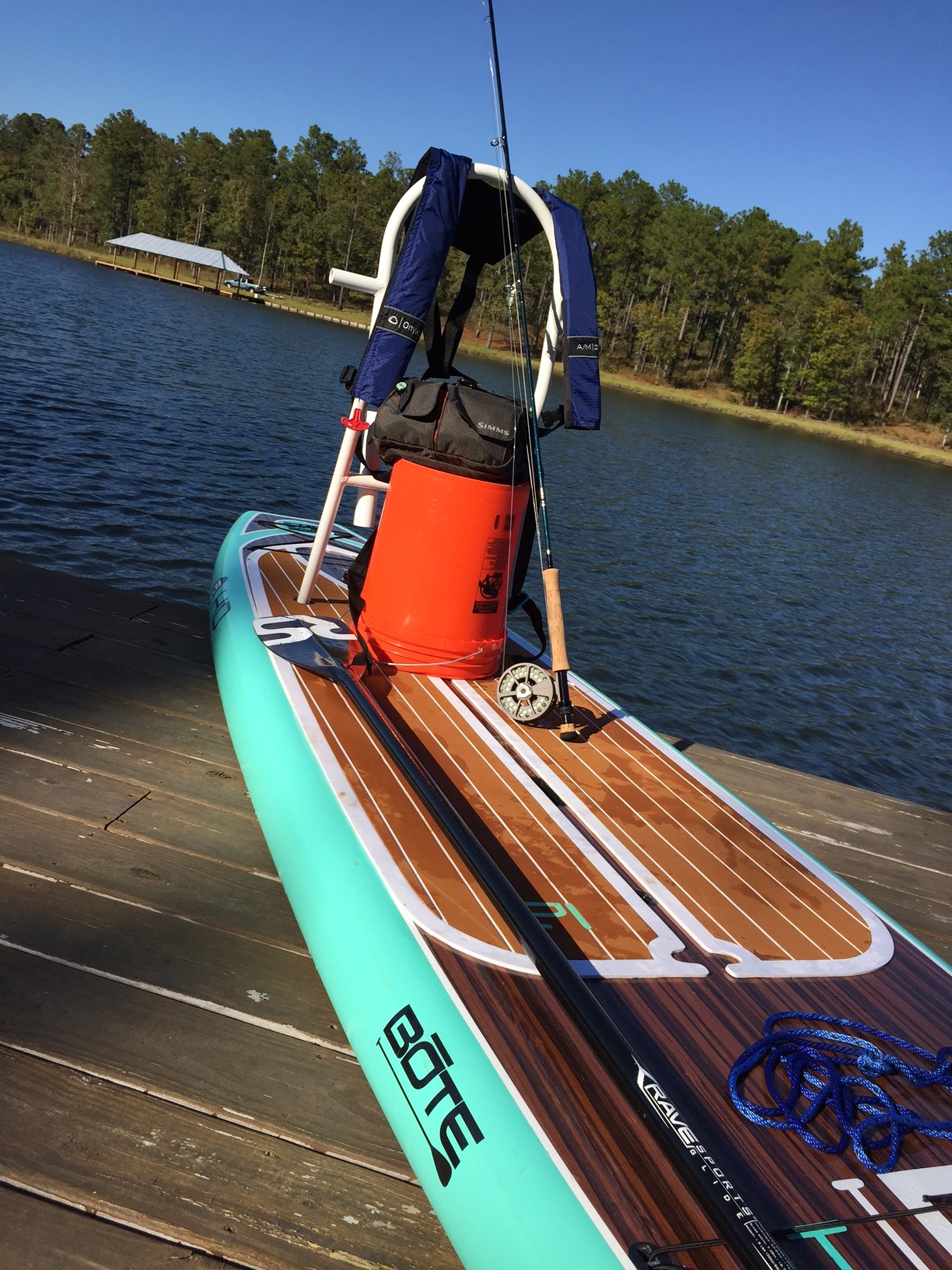 Here's a link to a post I wrote about my  fly fishing setup for my paddleboard. I am on a multi year quest to learn to consistently catch Lake Martin striped bass, on my fly rod, from my paddle board. It's a work in progress! Maybe I can pick up some tips from the pros this weekend.
If you have any pointers, I would love to hear them!
Pizza and milkshake lovers, beware.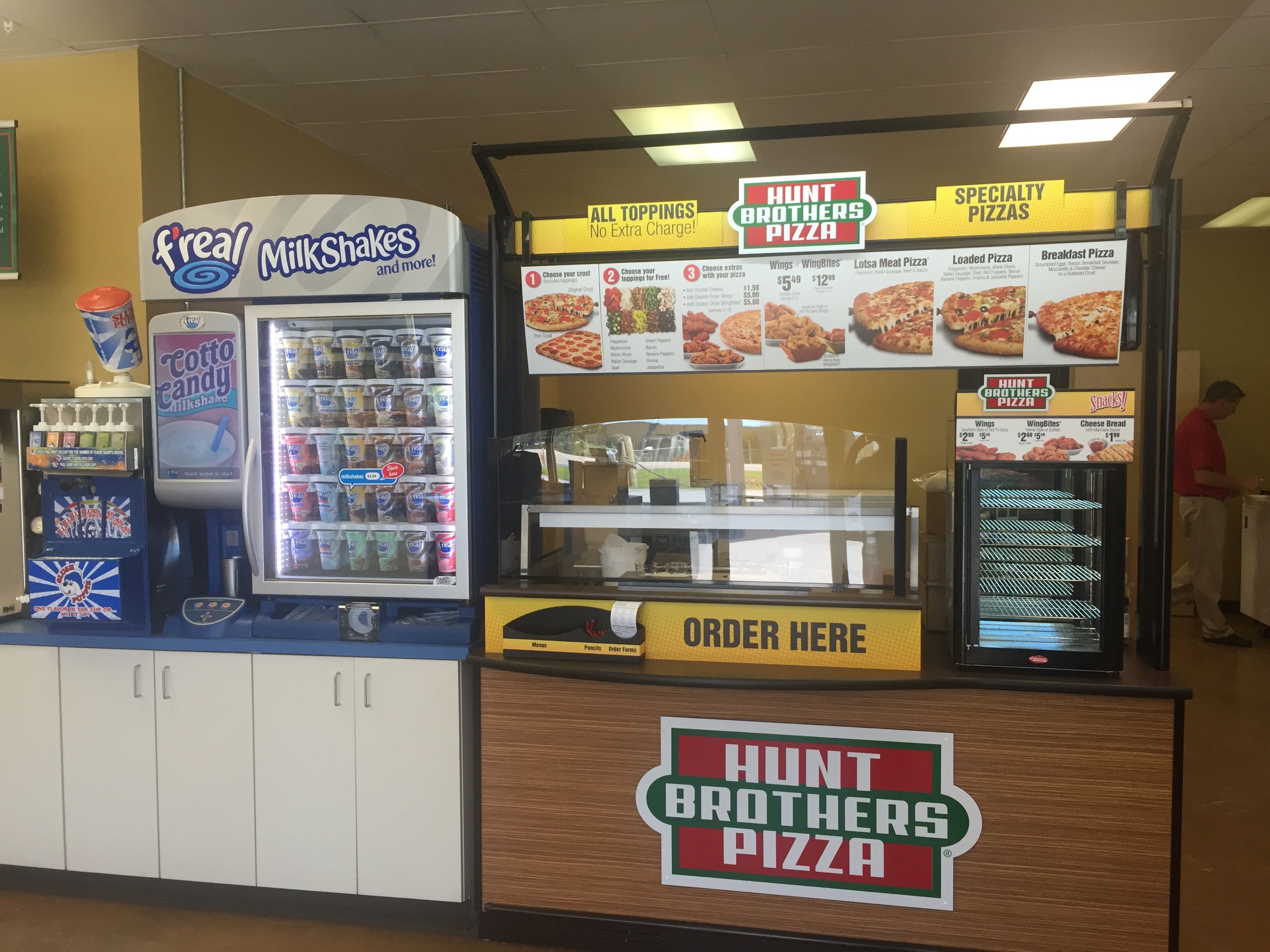 If you are ever around the Kowaliga area of Lake Martin, Nail's Convenience Store has just given us all yet another reason to stop by. My friends and clients know that Nail's is my favorite C store in the area. It's a clean, neat store that sells lots of good brands. The folks that own it and run it are great, too. Yes, I could be biased, I rent office space from them. But why don't you go in and judge for yourself?
Anyway, Nail's has recently added two exciting elements. They now sell Hunt Brothers' pizza. This is a bonus for me as there are times I am craving something a little more substantial, and don't want to drive "all the way" into town. There is also a f'real milkshake machine.
Maybe you have seen these before, but this country boy had not. Basically there are two parts: 1.) a freezer that contains an assortment of pre-made milkshake concentrate. and 2.) a mixer.  You open up the freezer and choose your poison, I mean flavor. They range from fruit smoothies to regular milkshakes (vanilla, chocolate) to Blizzard like mixtures (think chocolate + Reese's cups, etc).  The screen shows a video on what to do, but the cups have a foil top on them. You take off the foil top and place it on the chrome stand. It pushes the cup up into the mixer, where I suppose more milk is fired in there. You can select your consistency (smooth, regular, thick). The mixer does its thing, and then voila. You are in business.
After I posted a video on my Instagram account, my kids have been pestering me for a trip to Nail's.
Are you curious about Nail's or the other shops, restaurants, and activities around Lake Martin? Then you might like to download my free Lake Martin Voice app. Along with the best phone based home search around, it has the low down on what you might like to do or see while at Lake Martin. See: Lake Martin Voice App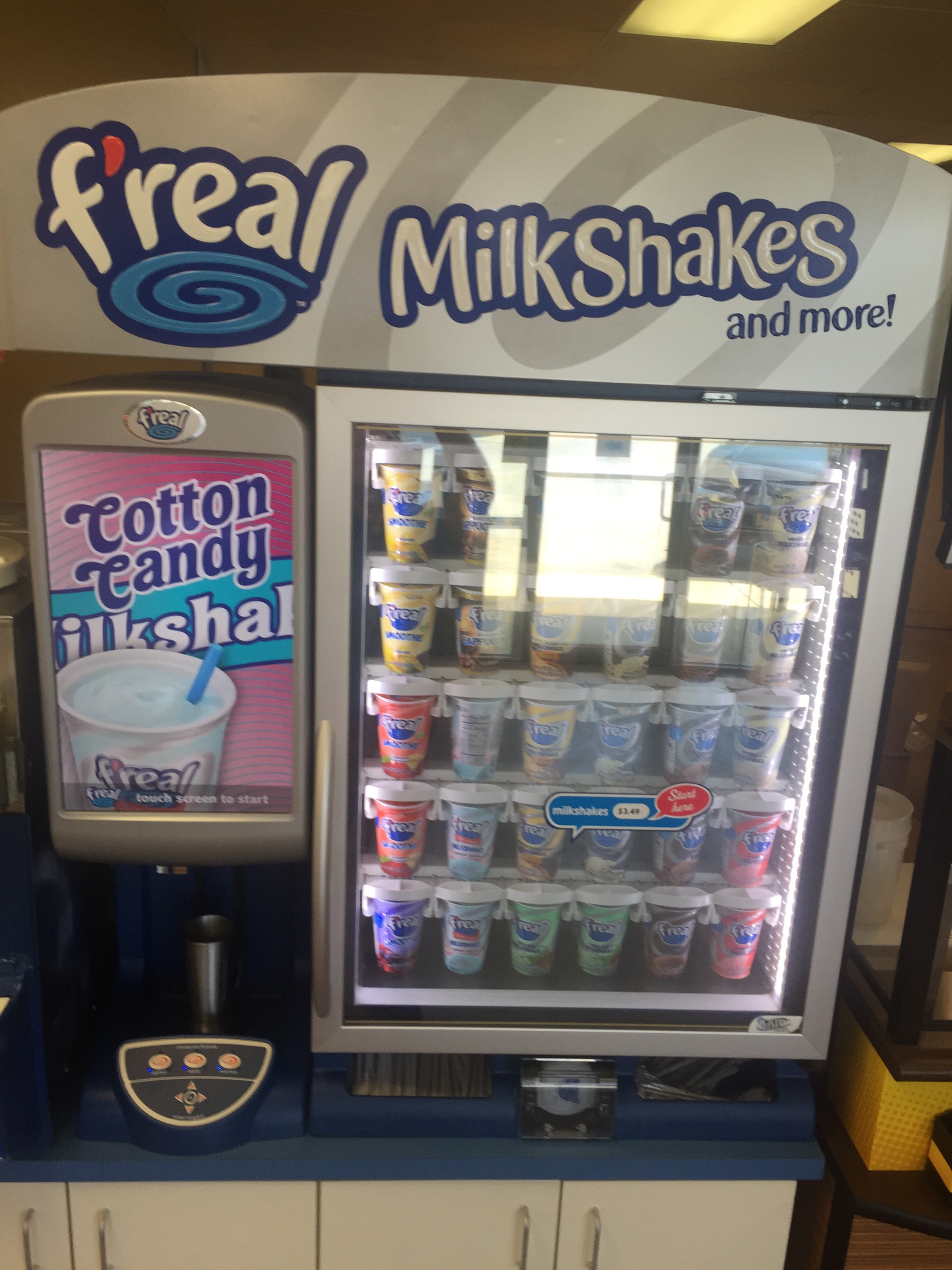 We are pleased to announce a brand new free app for the Lake Martin area!   The Lake Martin Voice app is your mobile guide to the Lake Martin, Alabama, area. We offer mobile waterfront real estate search and events, mapped guides to restaurants (with menus), shops, weather, and much more!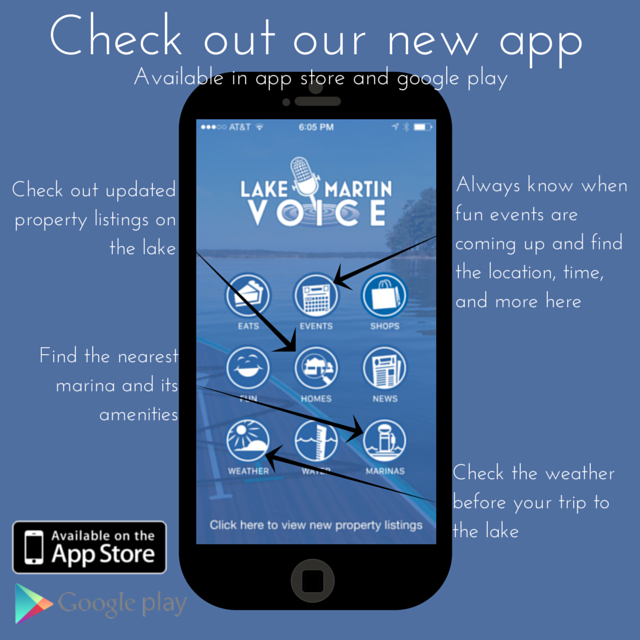 As you can see above, the different tabs you can click through to navigate and learn more about what's near you or happening at the lake are:
Homes – every single home & lot for sale in the Lake Martin MLS, at your fingertips. Use our fast searches like "New Listings" or "Price Drops" or create your own custom search. Cruise by boat and see what's for sale around you if you share your location with the app.
Eats – Restaurants on and off the water around Lake Martin, mapped, with menus
Events – what's going on this week? Next month? Click and scroll to find out.
Fun – Other things to do like where to hike, where to bike, boat ramps, golf courses, churches, and more.
Weather & Water – conditions right now at Lake Martin.
Marinas – mapped locations of all Marinas, plus contact info. Share your location with the app and see where you are, too!
Shops – retail therapy locations on and off water
News – the skinny on Lake Martin stuff
For example, here's what the "Eats" section looks like. If you share your location, you can see where you are in relation to the restaurants. I snapped this screen shot when I was over on the east side of Lake Martin. If you want to browse around the map, you can. Or, if you want to scroll through the list at the bottom, you can do that to. Your call!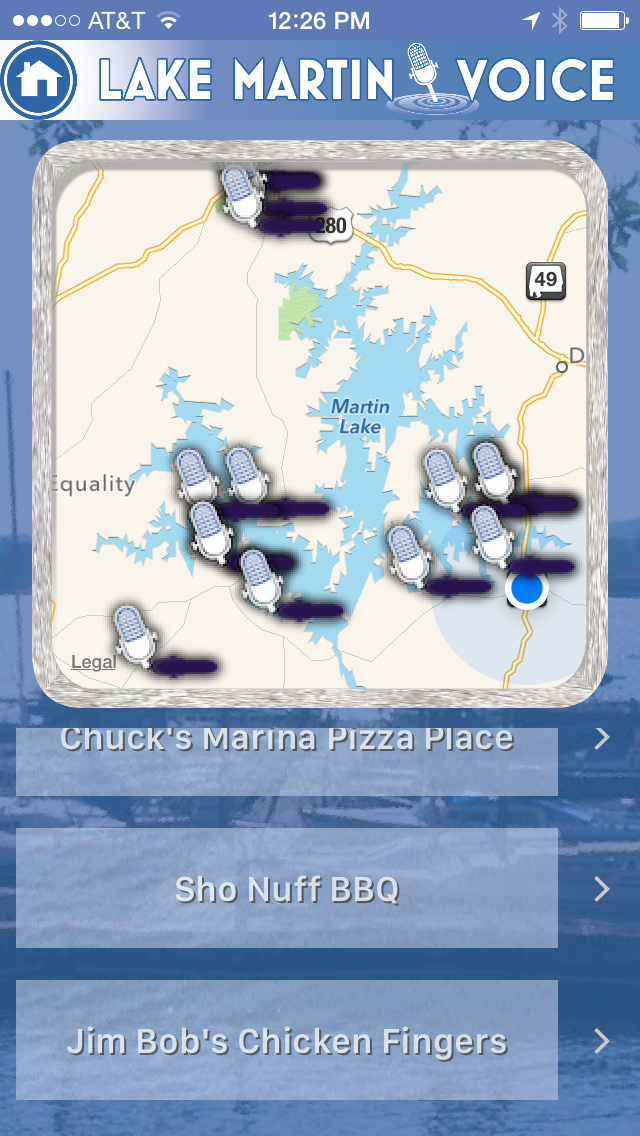 The Shops, Eats, and Marinas sections all work similarly, in that you can browse by map or by list. Every single Lake Martin marina is listed, but you will notice not every restaurant and store are. We purposely left out big chains like Wal-Mart or McDonalds. Nothing against them, but there are plenty of maps and apps that can help you find them easily. Our goal here is to make a special point to mention the locally owned businesses that are so frequently overlooked by visitors. For that matter, there are Alex City folks that are unfamiliar with the Dadeville side, and vice versa, so hopefully it helps them, too!
The Lake Martin Voice app is available in the Apple App Store and on Google Play for Androids.
For more information, please see our FAQ page at: Lake Martin Voice app FAQ 
If you want to request to have an event, restaurant, or shop listed in the app, you can fill out request forms below.
CLICK HERE to request for a shop be added.
CLICK HERE to request for an event to be added.
CLICK HERE to request for a restaurant to be added.