Archive for the 'New Construction' Category
Country Living magazine chose their 2017 Lake House of the Year location at Lake Martin! Their July/August issue (which goes on sale at news stands this week) has been dubbed The Water Issue. And since you love Lake Martin like I do you will agree they made a wise choice in choosing Lake Martin as the site of the Lake House of the Year! This issue celebrates life on the water so be sure to pick up an issue today!
This beautiful, relaxed home was built in a collaboration with architect Jonathan Torode of Nashville (Pfeffer Torode Architecture), builder Chad Calhoun of Alexander City (Classic Homes), and Russell Lands on Lake Martin. The home is located at 321 Paddock Point in The Ridge, a Russell Lands development.  Click here for Google map.
The lake home's exterior features rough cedar siding and a natural stone chimney and outdoor spaces that we all love such as a screened in porch, a lakeside fire pit and a deck area to watch the sunset. Inside the 2,900 sq. ft. home are expansive windows – each room taking advantage of natural light, oak hardwood floors, tongue and groove pine walls, a smooth cypress ceiling in the open living room, a natural stone fireplace, beautiful finishes in the kitchen such as subway tile quartz countertops and a pecky cypress kitchen island, 3 bedrooms, 4 1/2 bathrooms with patterned porcelain tile, an upstairs bonus room, a pantry and more.
And guess what? You can take a tour between June 26 and July 9 from 10-5 daily. Tickets are only $15 and will benefit Children's Harbor. Click here to purchase tickets now.
Check out one of the videos Country Living did (click play arrow):

To read the online article and see photos and more videos from Country Living click here.
If you are ready to find your Lake Martin home to enjoy life on the water give me, John Coley, a call or text me at the number at the top of this page, email me [email protected] or contact me here.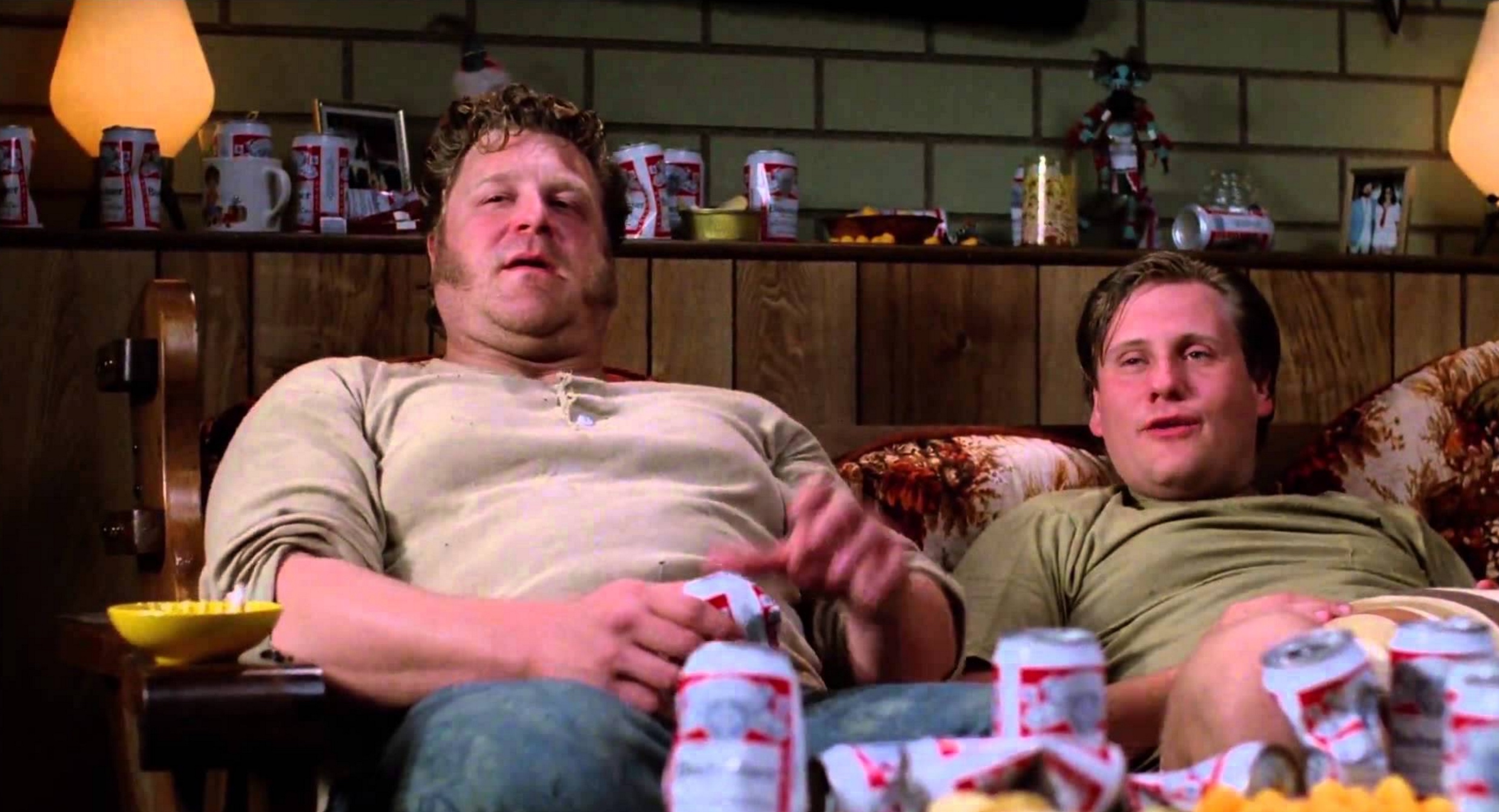 The Lake Martin area got a huge boost, in my opinion, in yesterday's election, when voters in Tallapoosa County approved the sale of alcohol on Sundays. Alexander City and Dadeville are Tallapoosa County's two largest cities by far, and those two had already approved the issue in August's municipal elections.
Now alcohol sales will be legal in the stores and restaurants for the rest of the unincorporated areas of Tallapoosa County.
I think there were a couple of other things on the ballot yesterday, but I can't remember. To read about the results, see this article by the Alex City Outlook.
Alabama Power's Shoreline Management staff is hosting a Public Education Open House on Friday, October. 21. The event will be held from 11 to 2  in the Creekside Lodge Event Center in Dadeville.
Shoreline Management staff will discuss how the permitting process works for shoreline structures such as boat houses, docks/piers and seawalls, and answer any questions. Lunch will be provided.
This will be a great way to learn about the shoreline permitting at Lake Martin.  Hope to see you there!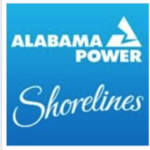 Click here for Alabama Power Company's Shorelines website.
Click here for Creekside Lodge Event Center google map.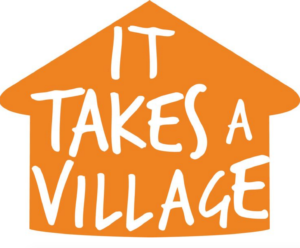 Note: I originally published this article in my monthly column in Lake Magazine.  I am proud to write about Lake Martin Real Estate for Lake Magazine.
It truly takes a village of people to help buyers purchase a home here at Lake Martin.
Sure, you might be tempted to think that the only people involved are real estate agents and lenders.  While they are a great idea, agents and lenders are not necessary.  I will say that, according to the National Association of Realtors, 87 percent of buyers used Realtors last year to help them in their purchases.  Since I am an agent, this recommendation won't surprise you, but I do think a great agent more than pays for himself or herself.  Choose one wisely.
Your agent should also be able to help you find additional people to assist in your purchase.  An effective agent should have the contact information of the below folks ready at a moment's notice.
A first person you might need is a good general contractor or GC.  A GC's advice can give you the data you need to be confident about your decision to negotiate with the seller and get a written contract.  You may need them to walk through the home on which you have selected to make an offer if there are big repair items, but please do not drag the GC around to every single home you view.  You want them to actually return your call when it really counts.
One of the first things to do after you have a written contract is to think about the land on which the home sits.  Before you even get to the house, it is a good idea to hire a surveyor.
When you consider that most of the value of a waterfront home is in the dirt, it's a good idea to get data on that dirt.  A surveyor can help.  Some buyers elect to go pretty light here and only ask the surveyor to "mark the corners."  This means simply finding each point of the property line and putting up some sort of marker.
Another option, albeit more expensive, is to get a complete survey of the property and its improvements.  At the end of this operation, you would be handed (or emailed) a survey that shows the home, the dock, the driveway and just about anything else that is on the lot.  A drawing like this can be extremely useful for future expansions but also could be helpful in case your neighbors get – shall we say – liberal with the placement of their yard art.
Most buyers are attuned to the fact that a home inspector is a critical part of the process. Make sure the one you hire after you are under contract is certified.
My personal theory on home negotiation is not to use the inspector as a way to nickel and dime the seller into having to repair every little scratch on the home; remember, most of the time the value of a Lake Martin home is in the lot anyway.  It's just my opinion, but even though I like an inspector to point out every blemish, I am just looking for the big things.  I am mainly concerned about the expensive systems or potential repairs.  I think buyers should approach inspections with the mindset of priority, ranking the repairs according to their preferences.
Contrastingly, some aggressive buyers in our current seller's market are forgoing a home inspection.  The mindset of these buyers is that they want to make their offers more attractive to the sellers, thus beating out any potential competing offers, since the purchase is not subject to an inspection.  If you choose that route, be careful, and be sure you understand all the risks.
A septic inspector is also a very important person, and this inspection also should be set up after the contract is signed.  A septic inspector is needed because of two factors: 1) most home inspectors will not include the septic system in the scope of the home inspection; and 2) almost every single home on Lake Martin is on a septic system.
Many of the septic tanks were built in a time when there was no building code in effect.  In fact, the only time the word 'code' came up back then was to describe the Lake's temperature in January.  Septic inspections are not a must for every purchase, but a buyer would be wise to at least consider it.
Next comes a termite inspector, who is usually paid by the seller, but that's negotiable.  This is a totally separate inspection, done by a pest control professional.
Usually a termite inspector issues a Wood Infestation Report, or a WIR.  A WIR will tell you if, on the particular day and time inspected, the home had active or previous infestations of termites, powder post beetles and/or wood-decaying fungi.
Many people I talk to think this is a bond that guarantees against the cost of future infestation. It is not the same thing.  If you want a termite bond, negotiate for it.  A WIR is only a snapshot of that day.
Also, unless the house is brand new, I would expect previous infestation.  Most waterfront homes on Lake Martin are older and have battled the humidity of the South.  This usually yields some sort of previous infestation.  Don't let this freak you out unless the damage is so great that your home inspector is concerned.
An active infestation, however, is a showstopper.  You had better get those nasties out of there before you buy the house.
A dock person is another lake-specific professional that might not translate to your hometown.  Every Lake Martin home is different, but this could potentially be an expensive repair or an important part of a planned renovation.
If the home you like has a dock that only needs a few top boards replaced, then it is no problem. Your solution could be a carpenter if the job is that light; however, if the dock is about to fall in, or if illegal foam has been used on the floating dock, you need to get the advice of a contractor that specializes in dock construction.  A regular home inspection does not usually cover the dock or seawall; so don't rely on it here.  Get a specialist to review the situation.
Similarly, you might need to get a dock contractor's advice if you plan a big expansion.  What if your planned expansion would run afoul of dock regulations?  Is that a deal breaker for you? Then you had better include that in your negotiations with the seller.
Selecting a good attorney is often the last choice made in the purchase process, but that does not mean it is an unimportant one.
First of all, pick someone that is a good explainer.  I have been selling real estate on Lake Martin for more than 10 years, and I still learn something new at each closing.  When you have questions about something as important and expensive as a home purchase, it helps to have a good teacher on your side instead of a person that just spouts legal jargon.
Another critical point in selecting an attorney is his or her local title search expertise.  Just because your cousin Vinny is awesome at health care law in New Jersey doesn't mean he is good at searching title at Lake Martin.  Our lake counties are rural areas (thank the Lord), and the title chain often includes some cornbread and collards stains.  The local title agents know the twists and turns of the local courthouses.  Pick a good one and trust the one you pick, but get the title insurance anyway because no one is perfect.
I may have left a few villagers out, but hopefully, I have named most of them.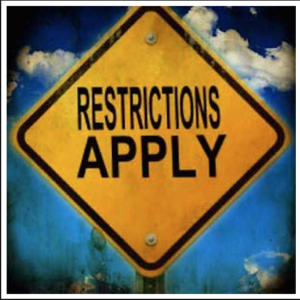 Note: I originally published this article in my monthly column in Lake Magazine. I also published it on my column on al.com – where I am proud to write about Lake Martin Real Estate for AL.com.
Bob and Susie Q. Buyer have found a way to buy a Lake Martin waterfront home that will pay for itself!
It's easy money, they think.
They have done their due diligence (i.e. watch HGTV) and are ready to make their move. They have found the perfect little Lake Martin waterfront cabin. It's on a beautiful lot with 500 feet of waterfront. When they noticed that house is crammed over to one side of the lot, it gave Bob and Susie Q. their idea. They buy the home, cut the lot in half, sell the lot, and pay for their entire purchase.
They can't miss, right?
I can think of two reasons they will.
Firstly, they might need to consider that HGTV is carried on the cable networks of Charter, Com-Link Inc. and Dish here at little 'ole Lake Martin. In other words, we know how to flip (and flop) here, too. If a deal is that much of a layup, it will likely be scooped up by Adam Smith's Invisible Hand way before it comes on their radar up there in the big city.
Secondly, the biggest reason is that the lot is restricted. Well, I should say that there is a 98% chance it is restricted and therefore they cannot split the lot. The seller is selling the lot subject to the same deed restrictions which they bought, and at Lake Martin, that means you can't split it, among other things.
Yes, there are some needles in the haystack here and there. But, the last time I looked for a buyer, I reviewed the 100 or so waterfront lots for sale on the lake and only found two or three that were truly unrestricted.
If you are unfamiliar with deed restrictions, think about the neighborhood where you live just outside of Gotham. Most neighborhoods have their own set of rules about what kind of home you can build. They might also have rules that state the minimum size a home can be, how close it can be placed to the lot lines, the materials used, or any number of things.
Still other neighborhoods have "Architectural Review Boards" which is a committee of residents tasked with making sure all new construction fits the Homeowner Association's guidelines.  These are all "deed restrictions" because they are part of the deed when you bought your house.
I hear from buyers all the time that let me know that they want a waterfront lot that is, in their words, "unrestricted." When they mention that, I always ask them if they plan to split the lot or build two homes on a lot. Usually, they say no. Most of the time buyers think unrestricted refers to controls like architectural review committees.
They don't want anyone telling them what color paint to use on their deck.
This also comes up when people want to be able to park their RV on the lot for a few years before they build their home. Or, they even might want to park the RV during the precious few months of home construction. Most formal neighborhoods and county road plats at Lake Martin have restrictions against this.
Other buyers might like to put a manufactured home on the lot, and keep it like that as long as possible. Again, it's equally difficult to find a lot that would allow this.
Does that mean all restrictions are bad? If your neighbor split his lot into 30 parts and plans to sell them all to the highest bidders, would you be excited about it?
The point here is that each lot buyer must not go around making assumptions. Don't assume that all restrictions are "bad," or that any restrictions are "good." One must behold any deed restrictions with one's own eye and decide beauty.
How does one do that?
You verify before you buy.
After that, it's too late. Therefore, a buyer with concerns about when can be done on the lot should include a contingency in the real estate contract to say something like "this offer is subject to buyer's favorable review of all deed restrictions" or something like that. The buyer should consult an attorney to make absolutely sure.
I am not a lawyer, but experience here at Lake Martin has pretty much taught me to never assume.  But, if I had to guess, I would say that Bob and Susie Q. Buyer won't be able to split that lot.
I will take a 98% chance any day of the week!
Kevin Eason has been the General Manager of the StillWaters Residential Association for several years now.  Kevin is extremely competent and helpful, and the neighborhood has benefited from his expertise.  Recently I sent Kevin an email, asking him some general questions about StillWaters.  In the course of selling waterfront real estate around Lake Martin, I get asked for information I don't have, and it is really nice to have someone like Kevin to lean on for good answers.  I am extremely grateful for his advice below!  The best way to reach Kevin directly is to call him at his office at 256-825-2990 or see the equally informative StillWaters Residential Association website here: StillWaters RA.
If you would like more info on my site on StillWaters, see the page here.  It includes a live, ever-updated list of every waterfront home for sale and every lot for sale inside StillWaters.  There is also a video tour!
Q: How many total acres are inside StillWaters?  How much of that is waterfront?
A: StillWaters is approximately 2,400 acres and we have 23 miles of private roads.
I do not know how much is waterfront but we have several miles of waterfront.
Q: How many homes are in StillWaters?
A: There are 1,815 property owners in StillWaters. 1,056 residential units, this includes single family homes, condos, and villas. There are 568 single family homes and 488 condos/villas. We also have 14 timeshare units that are not included in the total number of units. During the busy season we have 14 new guests, mostly families, check into the timeshares every Friday.
Q: How many unimproved lots?
A:There are currently 759 vacant lots; however, a few lots are very large and could be subdivided into several more building lots.
Q: What is the breakdown on waterfront lots vs. interior lots that are unimproved?
A: I do not have a breakdown of waterfront to interior lots. I can tell you there are only 14 vacant waterfront lots left, a few are listed for sale by their owners.
Q: What do the homeowner association dues cover?
A: The SWRA annual dues include the maintenance of the private roads, gates, pool, tennis courts, park, and other common areas.
Q: What percentage of your residents are permanent?
A: We think we have approximately 600 permanent residents. This is difficult to determine because a portion of our residents live in StillWaters six months out of the year and then somewhere else the rest of the year. There are 954 registered voters inside StillWaters.
Q: What frequent questions do you get from new or prospective owners?
A: The most frequently asked question by new interior owners concerns access to the water. The marina has plenty of boat slips for rent and you can pay an annual fee to use the boat ramp. We do not have a beach or other access for owners. The most frequently asked question overall is where can I rent more storage space.
Q: And lastly, how are the sales in StillWaters?
A: We had 157 properties sell in StillWaters in 2015, 136 sold in 2014, and 132 sold in 2013.
If you see anything you like in the list above, click on the picture, then click on the star beside it on the MLS list, register, and the MLS will automatically notify me.  Or, you can contact me through this form, you can email me ([email protected]), or you can call me at (334) 221-5862.
My friend Becky Haynie recently held an Open House at 133 Whisper Wind, Windermere West on Lake Martin in Alexander City.  Becky is the Listing Agent with Lake Martin Realty and can be reached at 334-312-0928 or emailed at [email protected]  Watch the home tour video above which she graciously allowed me to record.
The home at 133 Whisper Wind is a 5/4 floor plan with a 3 car garage which sits on a great lot. Inside, you will find spacious family rooms on two levels – the main level and the terrace level.  Both family rooms have fireplaces, too.  Two of the five bedrooms are on the main level.  Enjoy beautiful open lake views from the home or from the pier, lakeside fire pit or outdoor swing.
Listing price for this home is $825,000.
Click here  for the Google map link.
More Information About Windermere
Windermere (click here for my neighborhood link to Windermere) is close to marinas and boat ramps, Russell Crossroads and Russell Forest trails.
Would you like to see a summarized list of every waterfront home and lot for sale in Windermere? Click here!
Watch the video below and enjoy the bike ride from Windermere to Russell Crossroads.

As Becky pointed out in the video, just like any waterfront home, lot, or condo on Lake Martin, I can help you with it. I would love to be your real estate agent! CLICK HERE to contact me, or you can email me (info@ lakemartinvoice.com), or you can call me at the number at the top of this page.
A very high percentage of waterfront homes on Lake Martin are on a septic system.
As a full time real estate agent at Lake Martin, I have learned that the septic system is one of the most important things to consider when buying a home here.
While I am not a professional in this field, I thought I would attempt to summarize the process of building and installing a new or repairing an old septic system, septic tank, or septic field line around Lake Martin.
Get an engineer to design a system – The engineer must make sure you know where all of the lot lines are, and the proper setbacks from those lines. They also must perform a percolation test to understand your lot's absorption rate. Once the system is designed I am pretty sure the County Health department must approve it on paper before you can proceed.
Get a septic installer to quote the cost of the system – As with any construction project, if you are installing a septic system on Lake Martin it's always a good idea to get an estimate from a few different reputable area contractors.
Install the system – The good contractors are usually very busy, so it might take a month for you to get one out to your house.
The County reinspects – After installation, the County Health Department comes out and reinspects the system to make sure you have built it according to design and code.
If you need references for Lake Martin area engineers, surveyors, and septic installers, I will be glad to provide them. Every case is different so please take my advice and be sure to get quotes specific to your home and lot. Don't just rely on a quote your neighbor or cousin received three years ago. Get specific.
At this writing, new septic system and septic lines are being installed at one of my listings at 236 Delilah Lane. I took the chance to shoot the above video to illustrate the process.
The septic guys around Lake Martin tell me that about 90% of the systems installed are pumped systems. This means the waste will be pumped from the septic tank to the septic field lines, which are basically a system of PVC pipes that allow the water to filter down into the ground. You can't have a lot of vegetation near the field lines, because you don't want roots to clog up your system. You will see in the video how they are clearing out some of the trees near where the field lines will go.
To trace the system as a whole, the waste is sent from your house to the septic tank. If the tank is uphill from your house, it goes to a pump chamber, then to your main tank. From there, if the field lines are uphill also (and they probably will be), it hits another pump chamber and then it goes to the field lines where it settles out into the soil.
If you have a question about septic tanks, please do not call me!!! I am just a real estate agent. If you have an issues or questions, you should consult with an engineer who designs septic systems.
If you have any questions about waterfront real estate on Lake Martin, you can contact me by calling me at the number at the top of the page or feel free email me! 
For other important things to consider when buying or building a home, CLICK HERE.
What are the forgotten items of Lake Martin home construction?
If I am building a home at Lake Martin, how is it different than building where I am from?

I hear these questions a lot. I am not a contractor, not even close. I am a simple real estate agent here at Lake Martin. But by the nature of being here, and selling here, I do hear quite a bit about the construction process. When waterfront lot owners or potential buyers ask me these types of questions, I always say:
It's pretty much the same except for a few big things.
That sounds pretty vague, but allow me a big of an explanation. Many times lot buyers come to Lake Martin with a construction cost in their head of $x per square foot. Maybe that's what they built their home for, or maybe they saw some tract home builder advertise for it.
Per square foot construction quotes can sometimes be pretty tricky. Even builders will tell you that because of differing finishes and quality.
But here at Lake Martin, I can think of at least four factors that you really need to consider when budgeting your home construction. After you read these items and watch my videos, if you have more technical questions, feel free to call me at the number at the top of the page, or contact me here. I will be glad to recommend reputable builders here at Lake Martin.
Dock:
A nice covered dock with floating dock and boat lift can easily cost $50k, but it's money well spent. Divide that money into the square footage of your home and you can see how it will wreck the stat. You will probably want a boat lift unless your neighborhood doesn't allow it or it will block your or a neighbor's view. And speaking of views – one of the tradeoffs of big views is that it usually means big waves. Big waves can potentially beat up your boat, and the best way to solve that is a boat lift. Don't scrimp on the dock, you will wish you did it right later. It's better to get the dock guys to make it right when they are there, the quality subcontractors are hard to schedule. Trust me – you will want a specialist here. Just because your cousin's second grade best friends pen pal has built a few tree houses doesn't mean he knows how to handle the forces present in a dock- water, wind, weather, and waves will always present special challenges. Here's a quick video I did about docks on Lake Martin:
Seawall:
Seawalls are also very important on Lake Martin. Remember – the dirt is the most expensive part of the investment. Don't let erosion wash money into the lake. As a side note, I have no idea why we call them seawalls here and at the ocean they call them bulkheads. No matter what you call them, as a lot buyer, you need to pay attention to the existence and condition of the seawall. If there is none, ask yourself, what kind will this eventually need? Are there neighborhood restrictions? What are my tastes? Rip rap? Wooden? Concrete? How tall does it need to be? This is another area that you don't want to go cheap. Read more about seawall construction HERE or watch the below video.
Foundation:
This is a guess but I would say that the majority of lots on Lake Martin will not need a crazy foundation. But some might. If the waterfront lot you are considering is super steep, you need to ask a builder about the potential of an expensive foundation. If it does, it may require a lot of money in concrete.
Septic:
The vast majority of homes on Lake Martin are on septic systems to handle their waste. There are some exceptions like Stillwaters and The Ridge where they have a private septic system that handles the entire neighborhood. The septic guys tell me that 90% of septic systems on the lake now require a pump to get far enough away from the water. This is because recent building codes require the septic tank and the septic field lines to be away from the lake, the home, and other lot lines. Septic systems vary greatly in price, depending on the size of the homes and how far away the field lines are from the home. Septic contractors tell me most systems are around $15k on septic system with a pump vs $7k on a gravity fed one.
Related Content:
CLICK HERE to learn more about seawall construction
CLICK HERE to learn more about boat lifts and docks
Happy Friday and Congratulations!! You just saved $10,000 on Lot 61, Phase II of The Ridge!
We just dropped the price on Lot 61, Phase II of the Ridge. It's an awesome waterfront lot on Lake Martin. Just think of it, you didn't have to lift a finger and you saved $10,000. The price has been reduced to $229,000 from $239,000. CLICK HERE for more info on the lot.
Lot 61, Phase II is on Eagle Ridge in one of Lake Martin's most prestigious neighborhoods: The Ridge!
Waterfront lot and home sales are beating last year by 26% on Lake Martin, and 2014 was a record year. Now is the time to take advantage of a great new price on this  wonderful lot!
Call John Coley at 334 221 5862 or john (at ) lakemartinvoice (dot) com.