Does Lake Martin Area Association of Realtors (LMAAR) have ALL the listings for Lake Martin or are there some listed through realtors that are not on that site?
Several months ago I had a potential client ask me the question – "Where are Lake Martin homes listed for sale?" He told me that he and his wife were constantly looking (more looking than anything) for a home to purchase at Lake Martin. They checked the LMAAR website several times a month to look.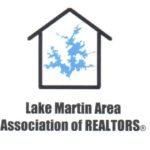 LMAAR has 99.5% of all properties that actually sell on the Lake.  If you look on the Montgomery Area Association of Realtors (MAAR) website you'll see 10 to 20 at any given moment but all of them are also listed on LMAAR.  Occasionally there will one on MAAR that is not on LMAAR, thus my < 100% number.  All of the agents that are serious and full time about Lake Martin (like me) live and breath the LMAAR MLS.
To help my clients I can set up an account on my LMAAR MLS feed.  Click here for the link.  It is not public and no one else will see it.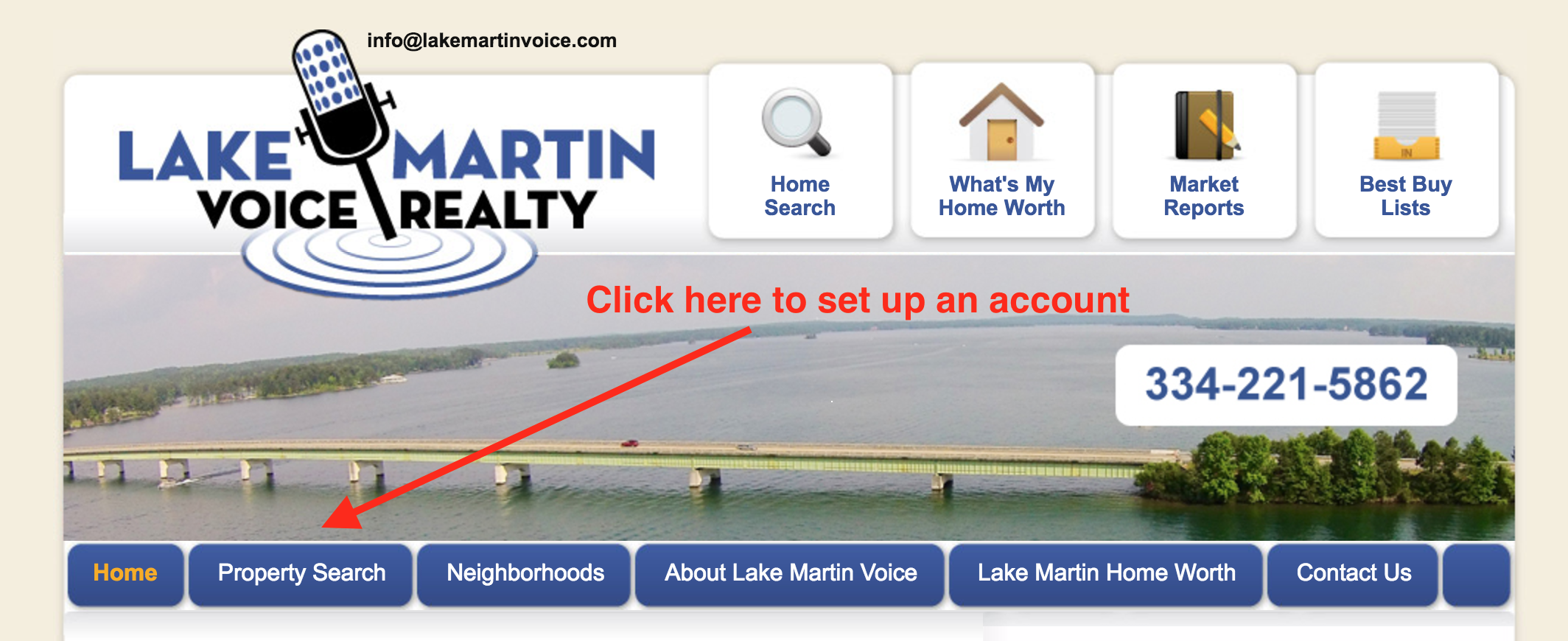 Setting up your account will help you save the properties you have seen and share feedback with your spouse.  It can also be set up to auto alert you by email when something pops up in your area and price range.  If you aren't interested in registering, no sweat, but some folks like to be alerted so they don't miss anything, and properties in some Lake areas are going fast these days.
My name is John Coley and I would love to help you find your Lake Martin home.  Give me a call at 334-221-5862 or contact me here or email me at [email protected].
Recently I had a conversation with Don Manuel of Alabama Power Credit Union (APCO Employees Credit Union) to discuss two topics. The first topic we discussed revolved around closing costs on mortgage loans, and the second was APCO's new relationship with Lake Martin Resource Association (LMRA).

John:  I know my readers are interested to hear more about the mortgage promotion APCO is offering. Tell me about it. Has it started yet?
Don:  Thanks for asking about the promotion. This really is a unique offering from a financial institution. The Credit Union is a not for profit cooperative. When the Credit Union is successful, we return our profits to members through lower borrowing rates and higher savings rates. We also  have a fantastic mortgage operation. Our goal was to make a splash during the slower time of the year (January and February) for mortgage lending, so we came up with the ZERO Closing Costs Mortgage Promotion. It is really just another way to give back to our members.
John:  When you say ZERO closing costs, does that include the origination fee?
Don:  Yes, ZERO origination fee.
John:  What about appraisal fee?
Don:  Absolutely!  The appraisal fee is included, too.
John:  What other incentives are included in 'ZERO Closing Costs'?
Don:  Just about everything you think of when you hear the words, "closing costs". In addition to not charging an origination fee, we don't charge a fee for underwriting, appraisal, title insurance, doc  prep, credit report, flood determination, tax monitoring, application or closing. The promotion covers everything, except recurring items like taxes and insurance. There is a complete list on our website, apcocu.org. Of course, terms and conditions apply.
John:  How long are you running this mortgage promotion?
Don:  The promotion started January 1 and will run through the end of February.
John: Don, tell me about your credit union's relationship with LMRA.  
Don:  LMRA is a non-profit organization that has been around since the 1970's. Even though our CEO, Derrick Ragland, and I have both been lake homeowners for over 30 years, we had not crossed paths with LMRA until last year. We learned that LMRA is dedicated to promoting, preserving and protecting Lake Martin and the adjacent areas. Their goals of safety, clean water, stable water levels and overall enjoyment of the lake was a sentiment we shared. While meeting with the LMRA board, we learned more about the organization and realized our credit union and LMRA could accomplish much more together than we could separately. Our credit union is a "closed" field of membership financial institution. In order to become a member, you must be associated with a specific company or organization that is a Select Employee Group (SEG). LMRA and APCO agreed to work towards a partnership that would give the group SEG status. The affiliation process was successfully completed and we're happy to play a small role in aiding LMRA's mission, while opening the door for members of the organization to join the Credit Union.
John:  What do you have on the horizon with LMRA during 2017?
Don:  With the start of the New Year, LMRA began a membership drive. We are supporting and collaborating with their efforts in any way we can. The Credit Union has more than 70,000 members. We believe many of them share in our support of the LMRA initiative of preserving Lake Martin and the protection of Alabama waterways. We want to do what we can to grow awareness for the LMRA and its projects.
When ready to buy a Lake Martin home, Randy and Jennifer did their homework. Let the house hunting begin!  They researched, looked, and researched some more.  They took advantage of a key tool that I give to my buyers – a constantly updated list of every potential dream home – emailed right to their phones.
When their dream home hit the market, they knew they had to move fast.  In a seller's market, speed is critical for the buyer.  But you don't want to rush into anything!
By receiving custom curated search results, and by walking through a few homes, Randy and Jennifer were ready to move with informed confidence when their time came.  They got my email alert on Sunday, we saw the home on Monday and we were under contract by Tuesday.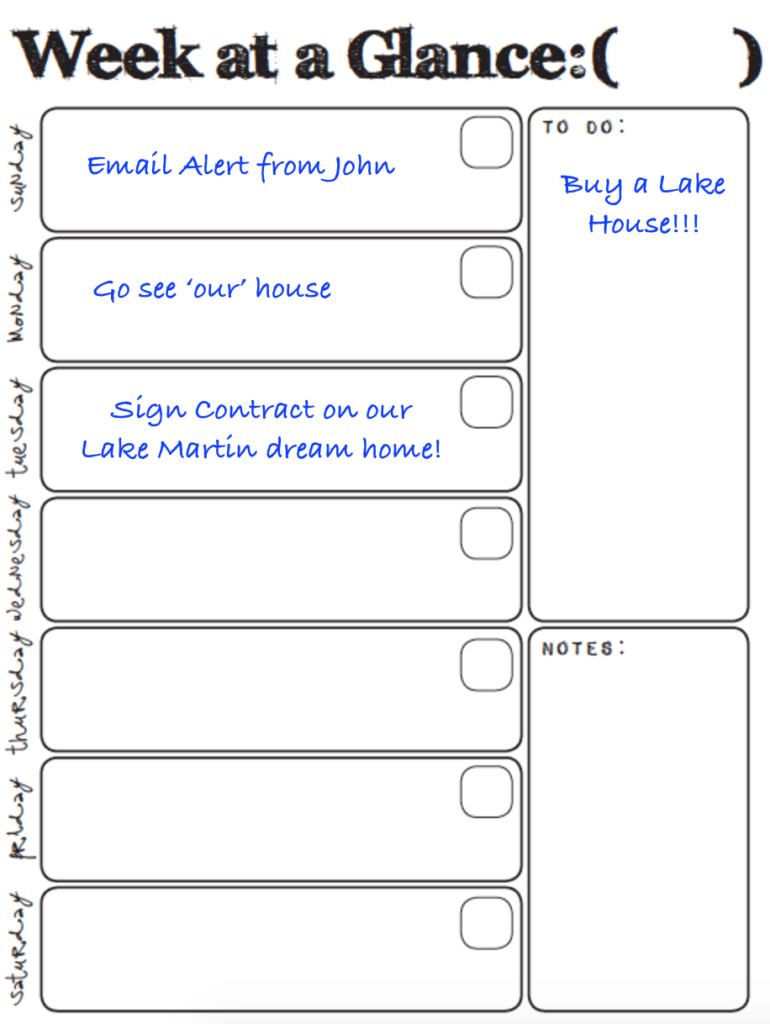 Cheers to Randy and Jennifer on securing their Lake Martin dream home!
Buying a home is exciting and can sometimes be overwhelming but with the right agent  you can find your dream home too! As your agent I would love to talk to you about how I can help you find your home on Lake Martin by using this key tool – giving you the latest and most accurate list of homes that fit your 'must-haves'!
Please call or text me at the number at the top of this page or contact me Here.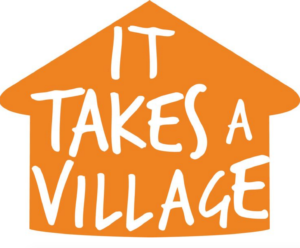 Note: I originally published this article in my monthly column in Lake Magazine.  I am proud to write about Lake Martin Real Estate for Lake Magazine.
It truly takes a village of people to help buyers purchase a home here at Lake Martin.
Sure, you might be tempted to think that the only people involved are real estate agents and lenders.  While they are a great idea, agents and lenders are not necessary.  I will say that, according to the National Association of Realtors, 87 percent of buyers used Realtors last year to help them in their purchases.  Since I am an agent, this recommendation won't surprise you, but I do think a great agent more than pays for himself or herself.  Choose one wisely.
Your agent should also be able to help you find additional people to assist in your purchase.  An effective agent should have the contact information of the below folks ready at a moment's notice.
A first person you might need is a good general contractor or GC.  A GC's advice can give you the data you need to be confident about your decision to negotiate with the seller and get a written contract.  You may need them to walk through the home on which you have selected to make an offer if there are big repair items, but please do not drag the GC around to every single home you view.  You want them to actually return your call when it really counts.
One of the first things to do after you have a written contract is to think about the land on which the home sits.  Before you even get to the house, it is a good idea to hire a surveyor.
When you consider that most of the value of a waterfront home is in the dirt, it's a good idea to get data on that dirt.  A surveyor can help.  Some buyers elect to go pretty light here and only ask the surveyor to "mark the corners."  This means simply finding each point of the property line and putting up some sort of marker.
Another option, albeit more expensive, is to get a complete survey of the property and its improvements.  At the end of this operation, you would be handed (or emailed) a survey that shows the home, the dock, the driveway and just about anything else that is on the lot.  A drawing like this can be extremely useful for future expansions but also could be helpful in case your neighbors get – shall we say – liberal with the placement of their yard art.
Most buyers are attuned to the fact that a home inspector is a critical part of the process. Make sure the one you hire after you are under contract is certified.
My personal theory on home negotiation is not to use the inspector as a way to nickel and dime the seller into having to repair every little scratch on the home; remember, most of the time the value of a Lake Martin home is in the lot anyway.  It's just my opinion, but even though I like an inspector to point out every blemish, I am just looking for the big things.  I am mainly concerned about the expensive systems or potential repairs.  I think buyers should approach inspections with the mindset of priority, ranking the repairs according to their preferences.
Contrastingly, some aggressive buyers in our current seller's market are forgoing a home inspection.  The mindset of these buyers is that they want to make their offers more attractive to the sellers, thus beating out any potential competing offers, since the purchase is not subject to an inspection.  If you choose that route, be careful, and be sure you understand all the risks.
A septic inspector is also a very important person, and this inspection also should be set up after the contract is signed.  A septic inspector is needed because of two factors: 1) most home inspectors will not include the septic system in the scope of the home inspection; and 2) almost every single home on Lake Martin is on a septic system.
Many of the septic tanks were built in a time when there was no building code in effect.  In fact, the only time the word 'code' came up back then was to describe the Lake's temperature in January.  Septic inspections are not a must for every purchase, but a buyer would be wise to at least consider it.
Next comes a termite inspector, who is usually paid by the seller, but that's negotiable.  This is a totally separate inspection, done by a pest control professional.
Usually a termite inspector issues a Wood Infestation Report, or a WIR.  A WIR will tell you if, on the particular day and time inspected, the home had active or previous infestations of termites, powder post beetles and/or wood-decaying fungi.
Many people I talk to think this is a bond that guarantees against the cost of future infestation. It is not the same thing.  If you want a termite bond, negotiate for it.  A WIR is only a snapshot of that day.
Also, unless the house is brand new, I would expect previous infestation.  Most waterfront homes on Lake Martin are older and have battled the humidity of the South.  This usually yields some sort of previous infestation.  Don't let this freak you out unless the damage is so great that your home inspector is concerned.
An active infestation, however, is a showstopper.  You had better get those nasties out of there before you buy the house.
A dock person is another lake-specific professional that might not translate to your hometown.  Every Lake Martin home is different, but this could potentially be an expensive repair or an important part of a planned renovation.
If the home you like has a dock that only needs a few top boards replaced, then it is no problem. Your solution could be a carpenter if the job is that light; however, if the dock is about to fall in, or if illegal foam has been used on the floating dock, you need to get the advice of a contractor that specializes in dock construction.  A regular home inspection does not usually cover the dock or seawall; so don't rely on it here.  Get a specialist to review the situation.
Similarly, you might need to get a dock contractor's advice if you plan a big expansion.  What if your planned expansion would run afoul of dock regulations?  Is that a deal breaker for you? Then you had better include that in your negotiations with the seller.
Selecting a good attorney is often the last choice made in the purchase process, but that does not mean it is an unimportant one.
First of all, pick someone that is a good explainer.  I have been selling real estate on Lake Martin for more than 10 years, and I still learn something new at each closing.  When you have questions about something as important and expensive as a home purchase, it helps to have a good teacher on your side instead of a person that just spouts legal jargon.
Another critical point in selecting an attorney is his or her local title search expertise.  Just because your cousin Vinny is awesome at health care law in New Jersey doesn't mean he is good at searching title at Lake Martin.  Our lake counties are rural areas (thank the Lord), and the title chain often includes some cornbread and collards stains.  The local title agents know the twists and turns of the local courthouses.  Pick a good one and trust the one you pick, but get the title insurance anyway because no one is perfect.
I may have left a few villagers out, but hopefully, I have named most of them.
Is it hard to buy a Lake Martin home from far away?
Our waterfront real estate market here at Lake Martin is a second home market. In fact, Alabama Power estimates that about 80% of waterfront homes here are second homes.  Since we are in a rural area here in central Alabama, we get a lot of buyers that are coming from greater than two hours away.  Vacation home buyers are typically a more real estate savvy bunch – they have been around the block.  They don't have first time jitters, but there are still a lot of questions to be answered.
That's one of the fun things about selling real estate here at Lake Martin.  As an agent, I am getting people that are coming down to the lake to fulfill a dream or just have some fun.  Nevertheless, buying any home can have its stressful moments.  Add to that fact that most people are buying from a distance, and sometimes the questions can be overwhelming to say the least.  You can't just take off during your lunch hour to see a home or meet a home inspector.
Please take a second to watch George and Lea in the above video – they will explain their experience with long distance home buying.
I try to make the process as easy as possible by utilizing the latest tech. Click here to read my recent blog post on 3D Tours. Watching home tours on video, text messages, emails, phone calls, research, lots of negotiations, inspections, – buying a home can be a time consuming process.  I am willing to do anything I can to help my clients feel great about their purchase.  Sometimes I get my best ideas from them, so if you know any, give me a call at the number at the top of this page or contact me through this form. Thanks!
Pizza and milkshake lovers, beware.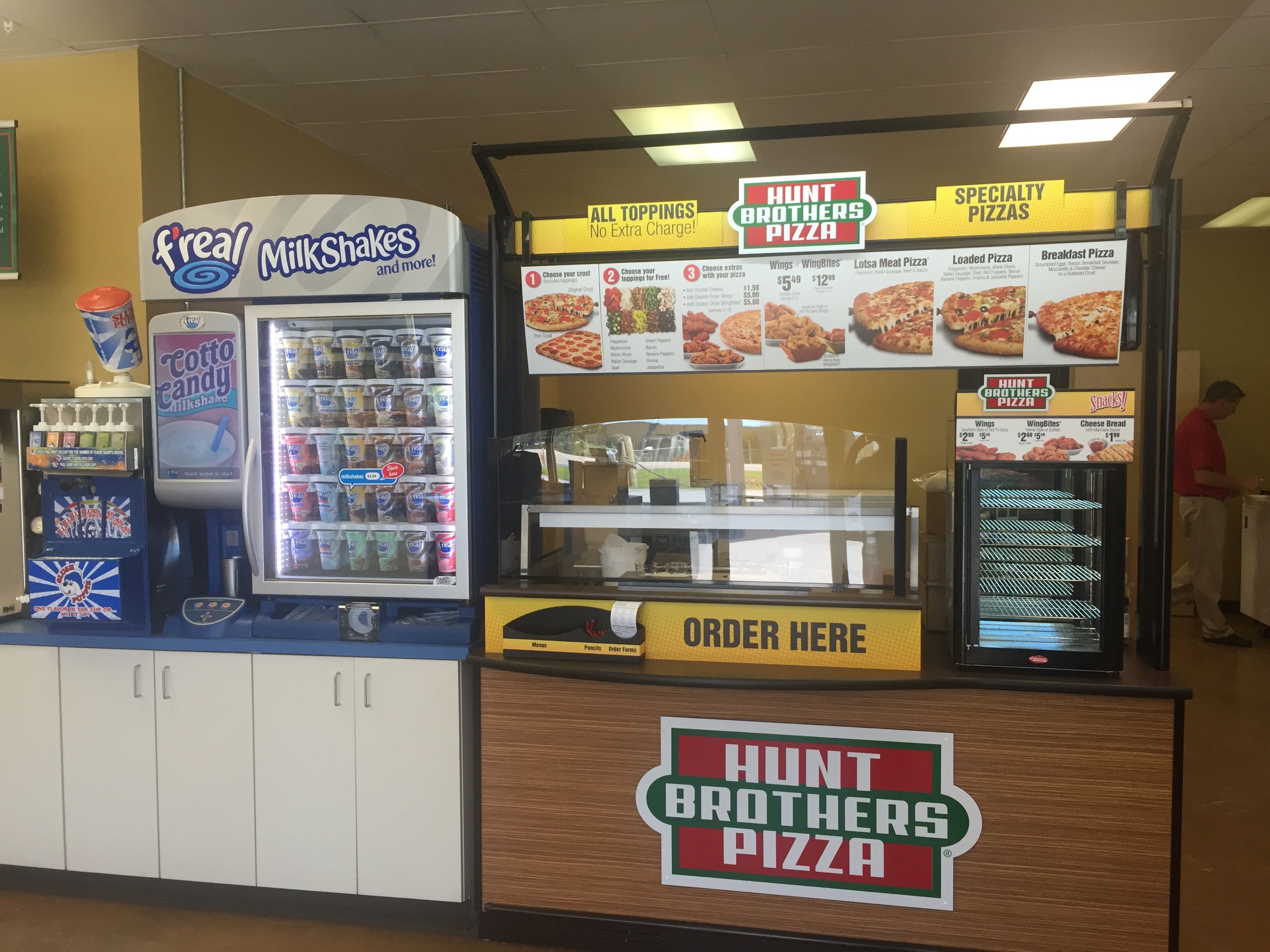 If you are ever around the Kowaliga area of Lake Martin, Nail's Convenience Store has just given us all yet another reason to stop by. My friends and clients know that Nail's is my favorite C store in the area. It's a clean, neat store that sells lots of good brands. The folks that own it and run it are great, too. Yes, I could be biased, I rent office space from them. But why don't you go in and judge for yourself?
Anyway, Nail's has recently added two exciting elements. They now sell Hunt Brothers' pizza. This is a bonus for me as there are times I am craving something a little more substantial, and don't want to drive "all the way" into town. There is also a f'real milkshake machine.
Maybe you have seen these before, but this country boy had not. Basically there are two parts: 1.) a freezer that contains an assortment of pre-made milkshake concentrate. and 2.) a mixer.  You open up the freezer and choose your poison, I mean flavor. They range from fruit smoothies to regular milkshakes (vanilla, chocolate) to Blizzard like mixtures (think chocolate + Reese's cups, etc).  The screen shows a video on what to do, but the cups have a foil top on them. You take off the foil top and place it on the chrome stand. It pushes the cup up into the mixer, where I suppose more milk is fired in there. You can select your consistency (smooth, regular, thick). The mixer does its thing, and then voila. You are in business.
After I posted a video on my Instagram account, my kids have been pestering me for a trip to Nail's.
Are you curious about Nail's or the other shops, restaurants, and activities around Lake Martin? Then you might like to download my free Lake Martin Voice app. Along with the best phone based home search around, it has the low down on what you might like to do or see while at Lake Martin. See: Lake Martin Voice App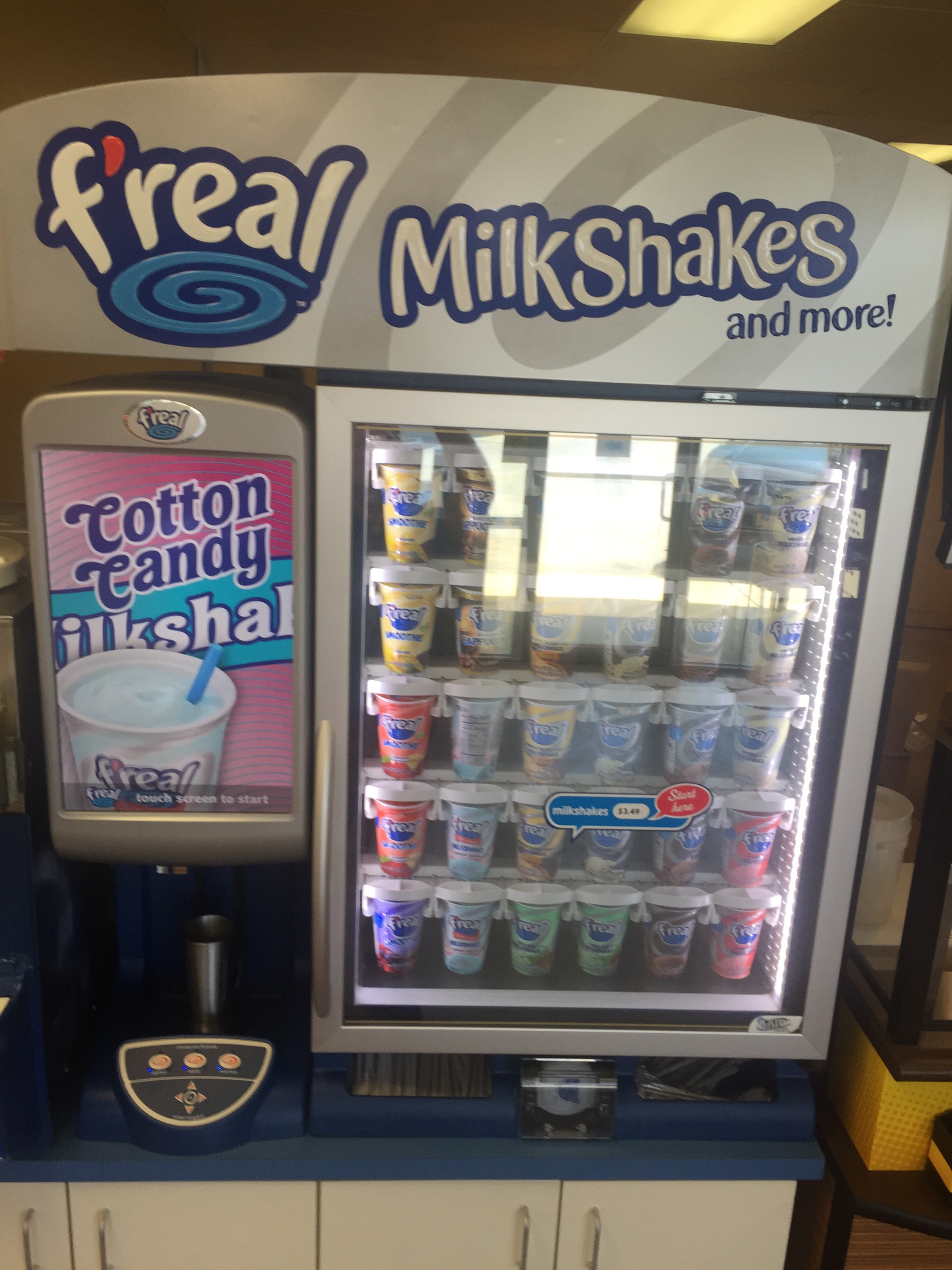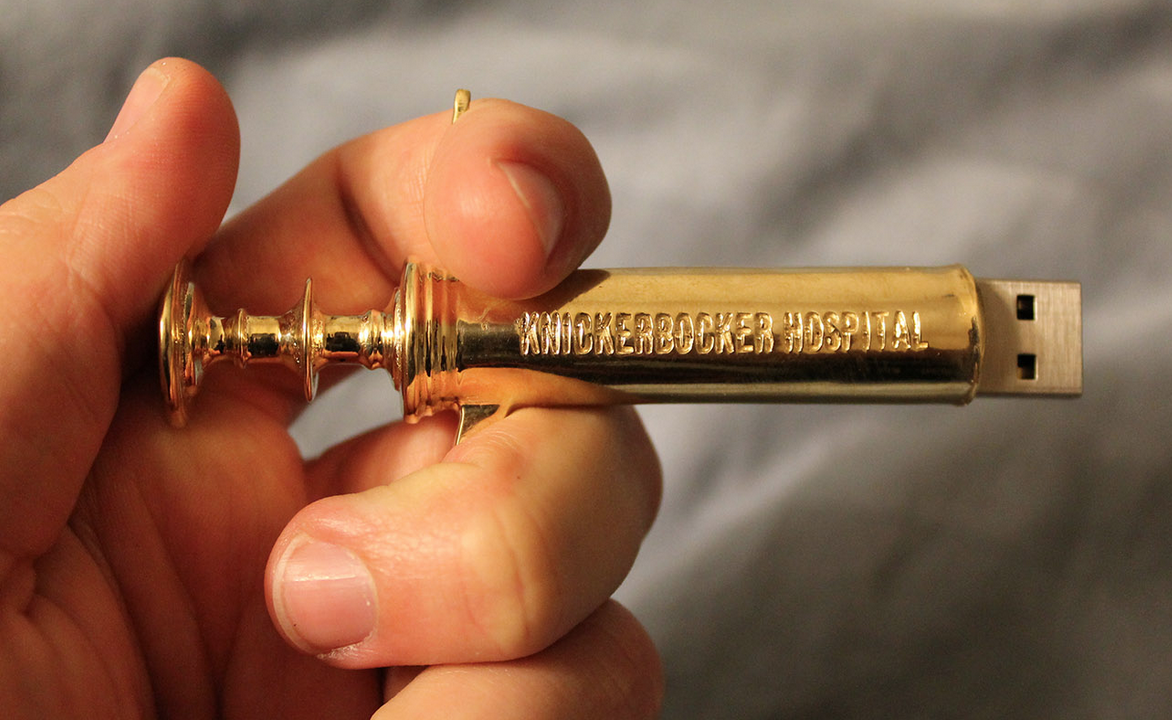 The antidote to antsiness is preparation – at least that's what I think when it comes to buying a home at Lake Martin.
I spat out this nugget of wisdom as was talking to a buyer this morning. He and his wife are looking to move to Lake Martin permanently when they retire, which happens in a few months. They have selected Lake Martin as their ideal retirement area because they both went to Auburn, and have kids in Auburn now. They fell in love with Lake Martin and knew it's where they want to live.
However, we have hit a couple of bumps in the road on the way to finding their dream home here at Lake Martin. We had one under contract, but the home inspection revealed a few things they didn't like, so they had to withdraw from the contract. That's a subject for another blog post.
Right now they are focused once again on the search mode. A few homes have looked promising, only to be taken off of the list for one reason or another. In one case, the home was snapped up quickly by another buyer. In a different case, we eliminated a home because we felt it was overpriced.
Anyway, I got the call from the husband that they are "getting antsy." They have a trip up to the Lake scheduled in the next few weeks and would really like to find their perfect home for retirement.
That's when I spat out – "the antidote to antsiness is preparation." My point was, let's go through the Lake Martin MLS, make lists, and commit to spending time on the phone to compare notes. That way, when they are finally able to make it to the lake, we have a good group of "maybes" instead of a wild goose chase. Fortunately, these particular buyers are not goose chasers; they are deliberate. They are informed. Their search will be easy and productive.
I was pretty pleased with this pithy quote, though. Most of my off the cuff quotes are either ludicrous, like when I tell my kids, "tonight I am going to teach you to skin a squirrel," or overly simple, "this country started to slide when they eliminated glass bottled co-colas."
So I am going to keep using "the antidote to antsiness is preparation." I don't know if it helps you personally or in your business. It does for Lake Martin real estate. I see it often. Buyers that want to breeze up to the lake and fly around, seeing every new listing or every one they pass, soon find themselves disoriented and frustrated. It's a big lake. Do your research. Search our MLS here. Mark your favorites, (yes you have to sign in, but only I see your info. I don't sell it.) Then let's talk, and I can help you separate the wheat from the tares. The sheep from the goats, if you will.
One of the subjects that stretches my empathy to a breaking point is when someone chooses to buy waterfront property on a lake other than Lake Martin.
Now, let me just put out the disclaimer that I understand intellectually that there are other nice lakes here in the United States. In theory, my brain accepts the academic concept that not all people would choose to be on Lake Martin; however, I must admit a high level of flabbergast when I am told by a buyer that they have decided to find a home on a lake besides Lake Martin.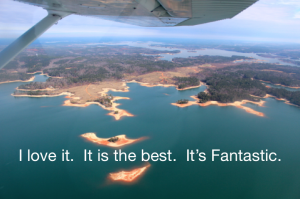 When it comes down to it, especially if the person has visited our fair lake and seen all we have to offer, how could they possibly walk away?
I will say that it does not happen very often.
Maybe it's because buyers that are really fired up about other lakes just don't call Lake Martin real estate agents. But in my line of work, I do speak to a lot of people that are looking to buy waterfront property on a warm, Southern lake, and therefore considering many. I can tell you that nine times out of 10, those who buy, end up selecting Lake Martin. Again, I understand this is merely anecdotal.
Still, it bugs me that anyone would select anything besides the obvious choice. To gain a little more insight, I talked to a couple of other Lake Martin real estate agents.  India Davis at Lake Martin Realty's Willow Point office agreed with me that the losses are few and far between.  "We have more amenities that these other lakes – more things to do, more restaurants, and that kind of thing. Plus, people really like the size of the lake, so you don't feel crowded like some of the tiny, narrow lakes in other areas," she said.
India felt that those who did choose other lakes did not make their decision based on anything other than price or convenience.  "Some buyers might feel that they can get what they want for a lower price. Or other buyers might choose a lake that is closer to their primary home. Those are about the only reasons I see people buying elsewhere."
I agree with India. I find that for most buyers, the unspoiled beauty of Lake Martin and all of the things to do here trumps other lakes in this part of the nation.
If someone goes to another lake, price and proximity to their primary home seem to be a big factor; however, I also see so many people that come to Lake Martin who literally drive right by other lakes in order to come here.  This is a mindset that I can appreciate!
Furthermore, our overall lower cost of living is a real attraction to people nationwide. I recently had a call from a retiree that was in Oklahoma. He was researching the best lakes in the South with the lowest cost of living, and Lake Martin was tops on his list.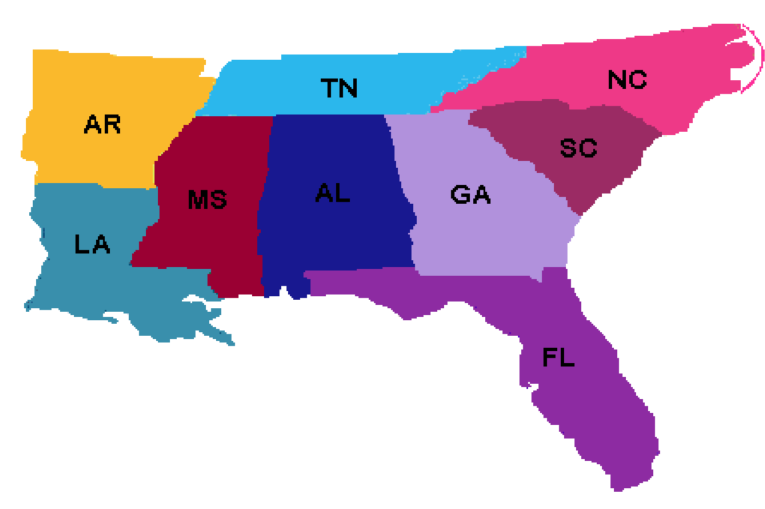 I also talked with Gordon Pickler at Designer Homes Realty Lake Martin, LLC. Gordon pointed out that the convenience of Lake Martin to population centers contributed to how it has been developed over the years.  "In the 1970s, the northwest side of the lake attracted Birmingham folks, and Montgomery families tended to the southern side. For the last 20 years, the east side of the lake has seen a huge influence from Georgia. People from Georgia, especially, are used to what I call 'commuter lakes.' Those are lakes where the homes treat the lake as an afterthought. At Lake Martin, the waterside of the home is the most important. When people see that and realize how relatively undeveloped we still are, they love it." Gordon quipped.  Gordon makes a lot of sense to me.
Try as I might, I still can't really understand someone not choosing Lake Martin. I mean no offense to any other lakes, but we are so blessed to have Lake Martin in our backyard.
To quote my dad who likes to paraphrase Dizzy Dean: "It ain't braggin if it's the truth."
One of the things that I love about Lake Martin is that I am constantly learning about new spots – rope swings, skiing sloughs, hiking trails, fishing haunts.  Despite the fact that I'm a full time real estate agent here, and despite the fact that I grew up in Alex City, rarely does a week go by where I do not learn of a new road or a new slough on Lake Martin.
For example, I read a recent issue of LAKE Magazine, and I learned about Peanut Point ("A Visit to Peanut Point" July 2014).  I know, I know, many of you readers are rolling your eyes right now.  How could I not know about Peanut Point??  But after I read about it, I had to seek it out.  I realized I had driven by there once before, last May, and wondered, "What in the world is going on here?"
We have some good friends who have a lake house on what they call the "Non-Palooza" side of Lake Martin, and they are Peanut Point regulars.  They offered to bring us by, and it was a lot of fun! There's something exciting about driving up by boat and getting boiled peanuts.  Lake Martin + boiled peanuts = Fun.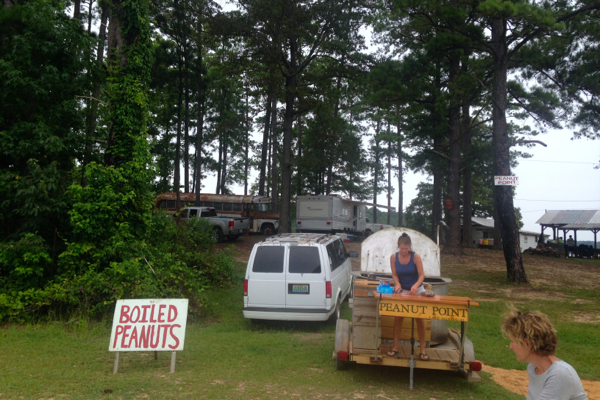 Granted, I am a huge fan of boiled peanuts.  A couple of football seasons ago I boiled a bushel of my own one Saturday for a marathon session of watching SEC football.  I ate so many that the next morning I awoke convinced I had a stomach virus.  My wife gently reminded me that my sodium intake the previous day was gargantuan.  Never-the-less, she let me lay out of church that morning.
To find Peanut Point:  There's a very small cut thru on the west side of Woods Island.  It separates Woods Island from the mainland where the Alex City version of Young's Ferry Road peters out into a dirt track.  If you don't know where that is, go to Bay Pines Marina and ask them.  They will tell you to travel south/southwest, or about seven o'clock on the clock face.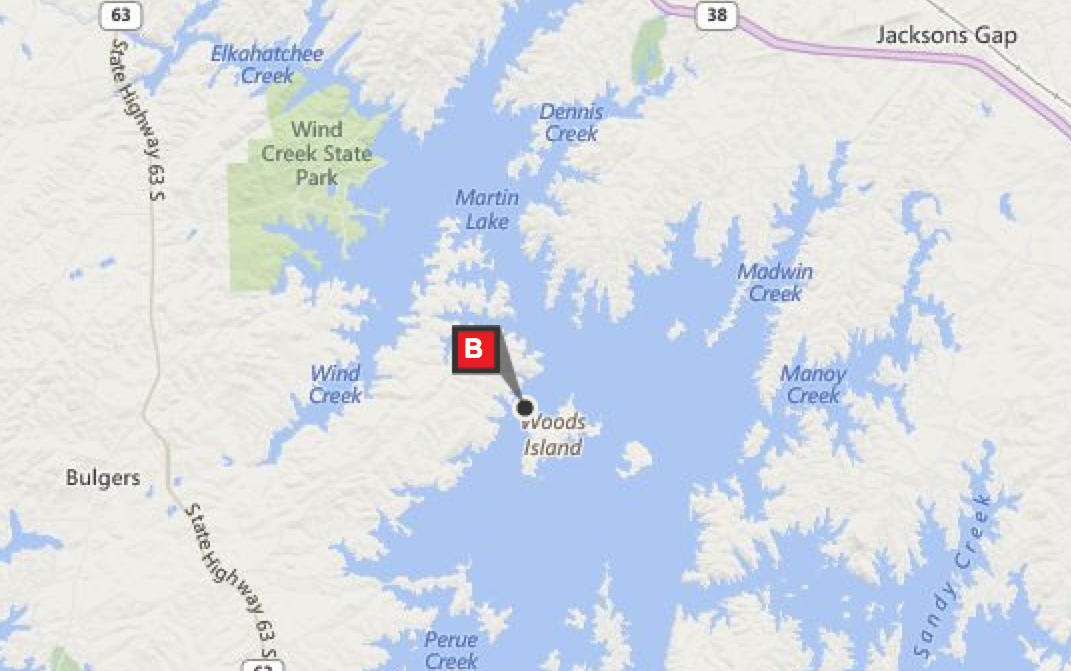 A gentle reminder to my readers that I am a Lake Martin realtor, and I do not sell boiled peanuts.  If you call me to ask if Peanut Point is open, I will tell you "Yes!" 100% of the time.  I'd love to help you research Lake Martin real estate, but I'm leaving the boiled peanuts to the experts.
Kids like Lake Martin.  They like waterfront homes on Lake Martin.  And they are naturals at giving their testimonials on video – no coaching necessary.
This video below was sent to me by my buyers, the new owners of a lake house in Parker Creek.  Their daughter volunteered to give their family's testimonial for me, and I think she does a great job.  Most adults cringe when asked to be in front of a camera, even if it is just my iPhone.  The fact that some agree to do it, I hope, is proof that they valued my help in the transaction.  But a kid?  Why didn't I think of this before?
And on the flip side, I'll bring back this video from 2010, where a mom (and friend of our family) talks about why she, as a parent, loves Lake Martin. There's a lot of wisdom in what she says – see if you agree:
So – if you're looking for a way to bond with your kids, try Lake Martin.  As a full time Lake Martin real estate agent, I'm happy to hook you up with a home or lot here.