The Wakeboard Clinic at Blue Creek Marina this summer was fun!  If you hear about one of these events at the Lake – GO!  It is the perfect activity for a warm summer day and the clinic is open for all levels of experience.
And in case you were wondering – the answer is no, that is not me showing off my awesome wakeboarding skills.  But my sons did learn some new acrobatic maneuvers and we want to say a big THANK YOU to Singleton Marine on Lake Martin for hosting the Liquid Force Wakeboard Demo Clinic at their location – Blue Creek Marina.
If you want to know about events around Lake Martin be sure to sign up for my free app!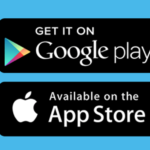 The Lake Martin Voice App is available
on the Apple App Store or on Google Play.
Thanks again to Singleton Marine – Blue Creek Marina!
Driving and Docking Clinics are being offered for free at Blue Creek Marina on Lake Martin!
Are you as confident as these boys about your boat driving and docking skills?  As a new driver or an experienced one learn how to drive and dock in all scenarios and conditions at a free clinic.
Experienced captains at Blue Creek Marina will offer instruction, demonstration and coaching as you practice operating and driving.  Learn how to safely and properly operate your boat.
Each Monday this Fall at Blue Creek Marina a clinic will be held focusing on a different boat type.  Here is the schedule:
Pontoons:  August 1, September 12, October 3
Sterndrives: August 8, September 19, October 10
Towboats: August 15, September 26, October 17
Clinics are from 10am – 3pm – snacks and water provided but bring your own lunch.  Space is limited.
Call Jennifer or Nicole at Blue Creek Marina to reserve your FREE spot.  256-825-8888
And remember – the best way to get good at docking?  Practice, practice, practice.
If you would like the best app for Lake Martin, Alabama, complete with events, eats, home search, and landmarks, please see my Lake Martin Voice App. It's free! Just search "Lake Martin Voice" in the app store.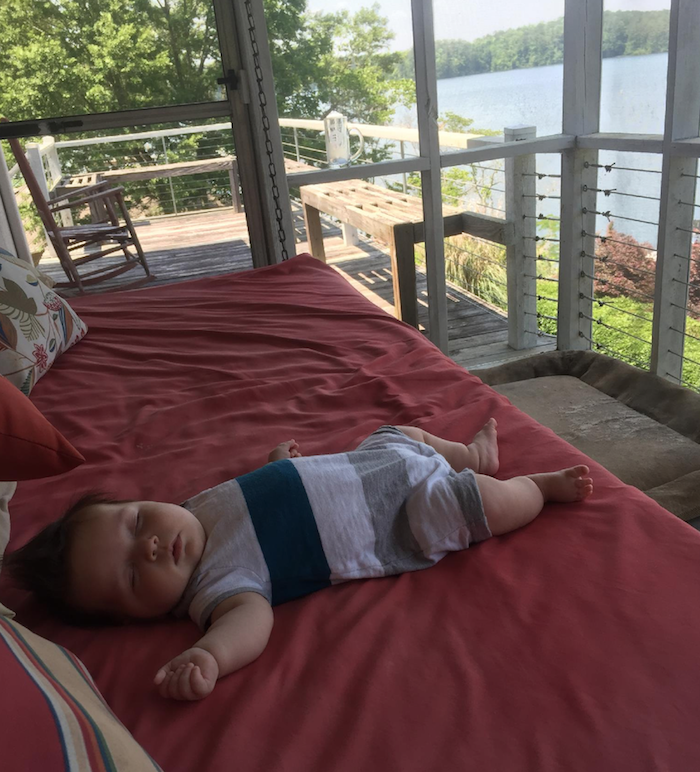 The number one event at Lake Martin on Memorial Day 2016 is napping. Yes, napping.  If you can catch some ZZZZs like this "leetle guy," then go for it.  Time well spent.  For you active types, I have plucked 3 interesting events around the Lake that will serve you well.
 On the way to Smith Marina to enjoy some birthday cake yogurt and celebrate Smitty's 60th birthday (gotta love a guy who throws himself a birthday party like Bilbo Baggins) stop by my new listing at 510 Woodvine Road located in the Parker Creek area.  Doesn't this look like a great location in a quiet area of the Lake?  Lots of room for parking and plenty of privacy.
Then 'round the corner be sure to spend some time at Art on the Lake at Children's Harbor.  This annual art exhibit is always fun with over 50 artists and all kinds of art.
Back out on the Lake, watch for the Dixie Sailing Club McFadden Cup Club Race sailboats.  What a sight!  Next stop – another new listing of mine 40 Cottage Loop at The Village.  Can you imagine spending the weekend here?  No worries with yard work – just enjoy your day relaxing on your porch or taking a dip in the Village pool or lounge at the Village beach.  Or hop in the boat for a short ride to Chimney Rock!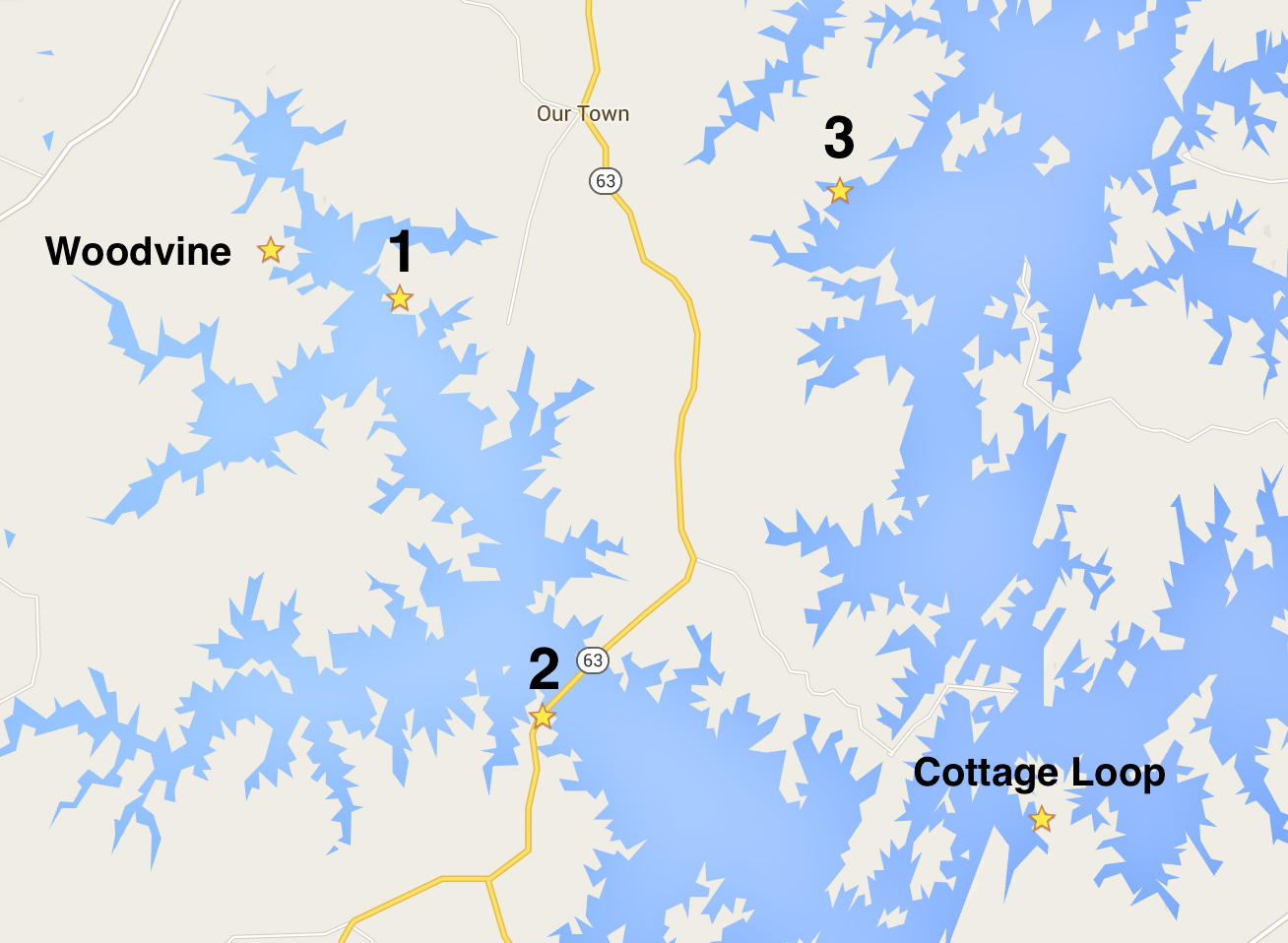 Memorial Day weekend at Lake Martin is all about family fun and kicking off the unofficial start of Summer!  Please take time to remember those who died while serving in the U.S. military but also enjoy plenty of lighthearted time with your family and friends at the Lake!
Interested in keeping up with other events around Lake Martin?  Or are you interested in places to eat, homes and lots for sale, where to shop, marinas around the Lake, places to have fun and more?  Check out the free Lake Martin Voice app!
Have a great Memorial Day weekend at the Lake!  And enjoy that nap!
The new restaurant here on Lake Martin, The Landing at Parker Creek, just opened! I decided to go down and video the area, take a look in the video below. PLEASE NOTE: The Landing's # is (205)410-6190!! Please don't call me unless you want me to try and sell you some real estate!!
The restaurant has a unique, casual setup with areas to eat, drink, and even play yard games like cornhole, ring toss, and ladder toss. There are 21 new boat slips, so visitors can come by boat or car to enjoy the food and fun atmosphere.
To see more about this new restaurant: check out their website at www.thelandingatparkercreek.com and their Facebook page HERE. 
Located at 486 Parker Creek Marina Road, Equality, AL 36026
Phone: (205)410-6190
As you might guess from its address, The Landing at Parker Creek is located next to Parker Creek Marina. It is already a great addition to the Parker Creek area and Lake Martin as a whole. I am excited about eating there for years to come!
If you would like to see waterfront lots and homes for sale in Parker Creek, CLICK HERE for my Parker Creek Neighborhood page. It has a live MLS feed so it's always up to date!
If you want to keep up with new restaurants in the area, or just find a new place to grab a bite to eat, check out our "Eats" tab on the Lake Martin Voice Realty App.
The Lake Martin Voice app is available in the Apple App Store and on Google Play for Androids.
Click here for more information about our app!
My Saturday was spent with a fun couple from Georgia, showing them Lake Martin waterfront homes for sale in Parker Creek.  Around lunchtime, we had an hour break in between showings and I was starving.  But with only an hour to spare, our lunch options were limited: bottled water and peanut buter crackers at the Parker Creek Marina were the best we could do.  And I was thankful for those.
Fast forward a year to next summer, same situation, except I plan to have lunch with my clients at Parker Creek Marina's new restaurant.  That's right – Parker Creek Marina is opening a restaurant in 2015, and I think it's a great addition for the west side of the Lake Martin.  Below is a picture I took of their plan.  It's on a bulletin board inside the ship's store, so it's available for everyone to check out.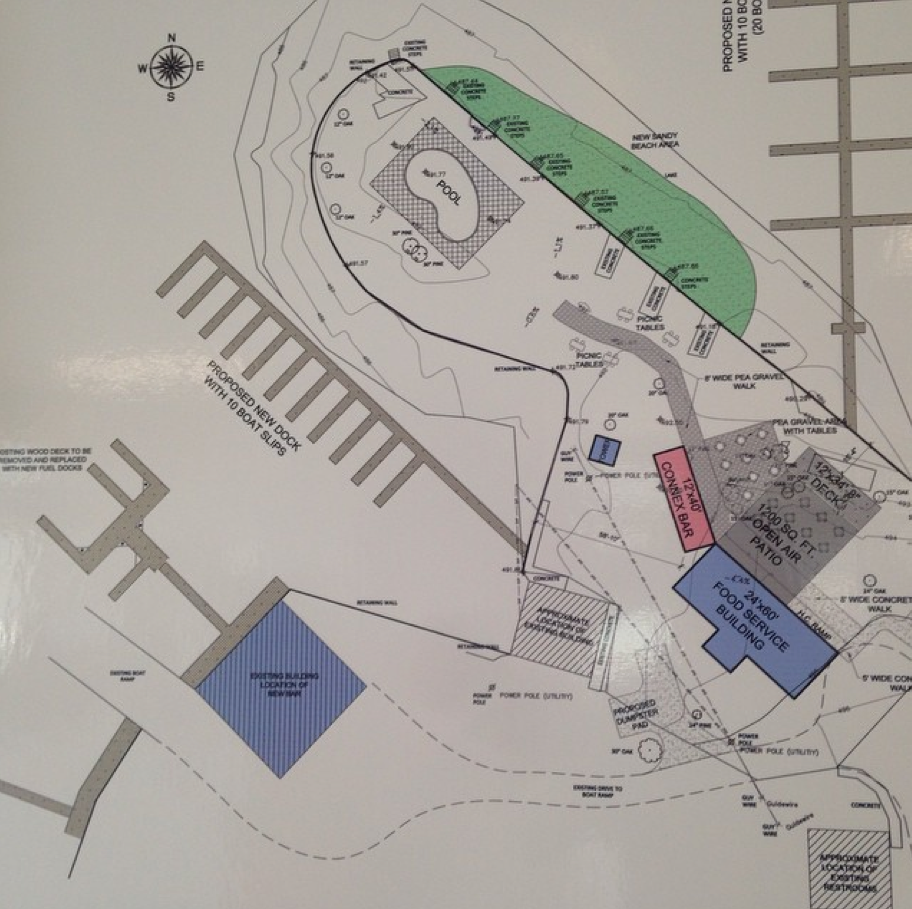 The back story on this restaurant has to do with the elusive Parker Creek food boat I've been searching for.  There were plans for a food boat (like Nibblers Float Thru Grill near Blue Creek), but the marina was told it had to install new septic in order to run this boat and be up to code.  They decided if they had to have new septic, they might as well have a permanent restaurant on their premises.  Parker Creek is such a popular area of the lake, and there just aren't many restaurants close by.  I hope they have wild success, and I will gladly swap in my bottled water and crackers for whatever fare they decide to serve.
If you're looking for a waterfront home in Parker Creek, the addition of this restaurant makes this area even more attractive. Give me a call and let's talk Lake Martin real estate. I'm a full time agent at Lake Martin, and 100% of my realtor time is devoted to helping clients buy and sell property here.  I can help you with any listing in the Lake Martin MLS, regardless of who has it listed.  I'd love to help you, too.
If you're looking to buy waterfront real estate, that means you probably want a boat.  And if you have a boat, you probably need some gas.  When showing Lake Martin waterfront homes, I often get these questions, "Where is the nearest marina?" " How do you get there by land?" and "How do you get there by water?" If you're looking for waterfront homes for sale in the Parker Creek area, then take a look at what Parker Creek Marina has to offer:
I've heard all about this food boat that is operating out of Lake Martin's Parker Creek Marina.  I haven't seen it yet, so I thought I'd drop by.  I went during the week, so the marina was closed and I didn't learn anything about the food boat.  But it was a pretty day and it gave me a chance to video their new dock.
I don't know exactly what Parker Creek has in store for next summer, but something's going on.  If you have any updates, let me know.
If you're looking to buy Lake Martin waterfront real estate in the Parker Creek area, check out my Parker Creek Neighborhood page.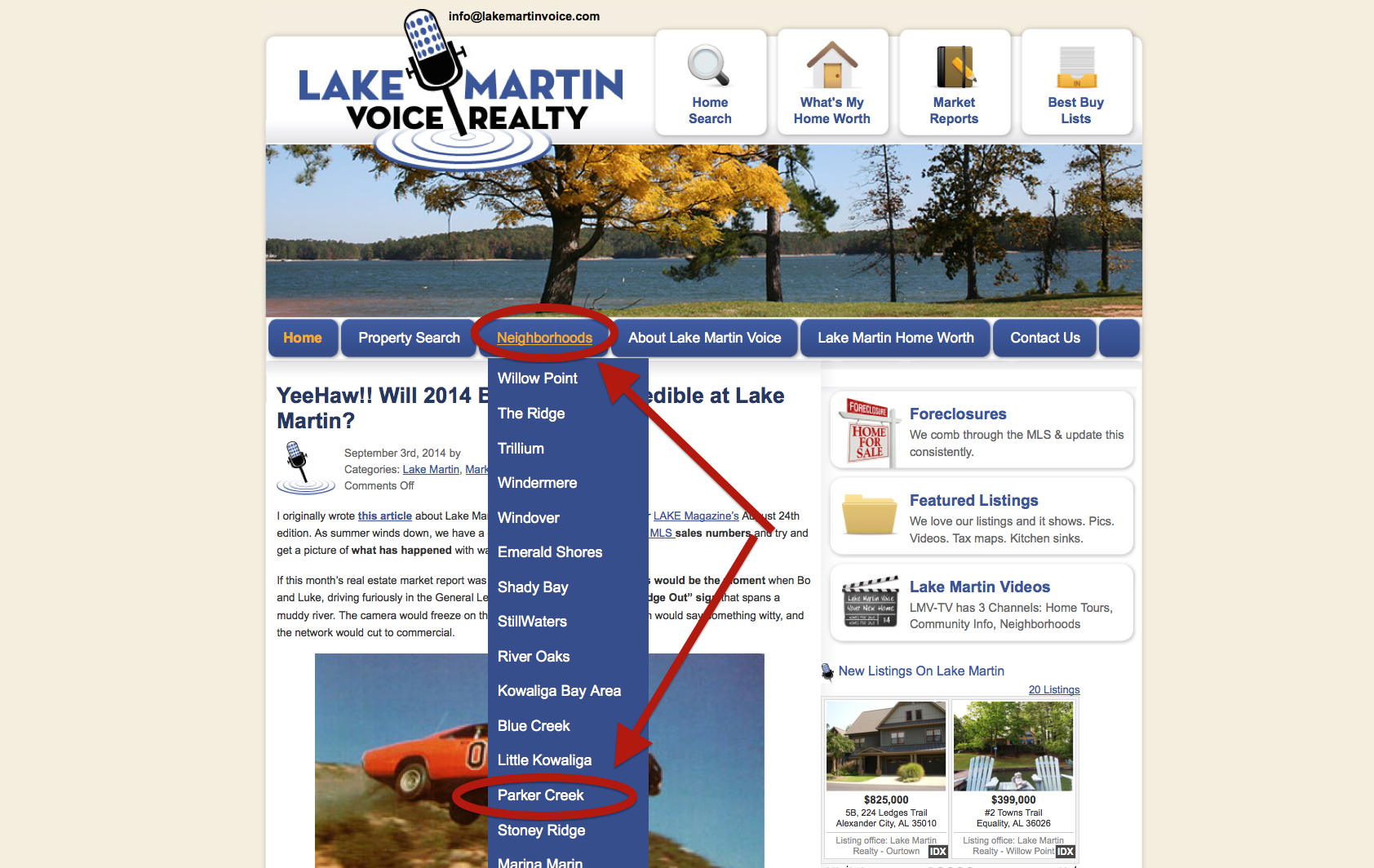 Lake Martin is huge, and it can feel overwhelming to search the entire lake for a home.   I created these Neighborhood pages to simplify the process.  If you know exactly where you want to be on the lake, quickly skim the live feed of current homes for sale in that area.  If you're not sure where you'd like to buy, use these pages to learn about Lake Martin in manageable chunks.  Each Neighborhood page has a video tour, a history of the area, a map showing boundaries, and most importantly, a live MLS feed of homes and lots currently for sale.  These are not just my listings – these are all listings from all agents and brokerages.
And if you see something you like, or you want help sifting through the info, give me a call and let's talk Lake Martin real estate.  334 221  5862.  I'd love to work with you!
River North Marina on Lake Martin is the most northern marina on the lake.  It's just north of the Highway 280 Bridge (aka the River Bridge), so folks in Sturdivant, River Oaks, Alex City and Jackson's Gap will find it convenient. They do just about everything here –  store boats, sell gas, wake boards, tubes, ice, cokes and boats.
If you need River North Marina, here is their info:
250 River North Road
Alexander City, AL 35010 USA
Phone: 256.234.2022
Please don't call me – I'm just a realtor.
I've had several clients who kept their boats at River North Marina before they bought a lake home.  They day-tripped from Birmingham and Atlanta, and used the marina as their base of operations.  They'd spend the day wake boarding and tubing – all the while house hunting – and the location of River North Marina right off of Highway 280 made it an easy trip for them.
What makes this northern part of Lake Martin desirable is its proximity to Alex City and all the in-town amenities it offers.  I have a new listing in this area, 138 Eiland Drive, that's a great example of a relaxing lake getaway that's a five minute drive to the hospital, the grocery stores, the schools and the churches in Alex City.  It's the best of both worlds.
138 Eiland Drive on Lake Martin:
If you're thinking about buying a waterfront home on Lake Martin, give me a call at (334) 221-5862 or email me at [email protected]  If you're in the early phases of day dreaming, I'd love to talk to you and answer your questions. If you're ready to begin the hunt, I'd love to hit the pavement with you.  I work with clients for months and even years getting to know the lake and finding the perfect fit for their families.  And buyers – remember that it doesn't cost you a dime to have a realtor on your team.  The sellers pay all agents' commissions.

One of the best times I've had with my kids at Lake Martin was the Slingshot Wakeboard Demo at Blue Creek Marina back in 2011.  If you're on the east side of Lake Martin, Blue Creek Marina is a great resource for boats, service, storage, a ship's store, plus cool boating and wakeboard gear.
Last summer we made a special trip over there to buy the kids a wakeboard, new rope, and yes, helmets (my nickname is "Safety John" around the house).  My teenage nephew was mortified by the helmet, and ok, at our skill level we can do without them.  But I do love to be prepared. Plus, I convinced them to wear the helmet by convincing them it was the best way to put a GoPro camera on while you wakeboard.
They have fun demos every summer, so check out their events calendar for the latest updates. If you are trying to reach Blue Creek Marina, call 256-825-8888. Ask for Justin or Kevin in boat sales, they will treat you right.
Here's a quick Blue Creek Marina tour:
and here's the wakeboard demo video we made back in 2011:
If you're interested in waterfront real estate on the eastern side of Lake Martin – or any side of Lake Martin – give me a call at (334) 221-5862 or click here to contact me via email.
Sorry I haven't posted this info, but July 4 tends to be a wee bit busy around Lake Martin.
Firstly, any Lake Martin area paddle boarders please note – there is another race this coming weekend (July 14, 2012).  It starts from and is organized by Kowaliga Marina.  If you are interested, please call Scott Goslin at Kowaliga Marina at 334-857-2111 or 256-496-0713 or email Scott at [email protected]
Their race is going to be a lot of fun.  It is also free, and registration is at 8:30 AM on race day, with the race starting at 9:00 AM.  The course is a one mile race, starting from the beach by the restaurant near 255 Kowaliga Marina Road, Alex City (where the Aquapalooza stage was set up) and it goes under Kowaliga Bridge, and around the island in front of the lighthouse at Children's Harbor.
They will have prizes for first and second places in each category. Instead of having multiple races, they will have multiple categories of racers: 1.) Under 18, 2.) Men's Open (age 19 – 55), 3.) Women's Open (age 19-55), and 4.) Masters (55+).
I think this is a great concept – and I can't wait to be there to see the sight of lots of paddlers heading out under Kowaliga Bridge.  I plan to be there to volunteer to help Scott.  He was super nice to help us at the Castaway Island race as our official time keeper. That was one of those things I forgot about until race time. Someone asked, "who will keep time?" and I had a blank stare on my face until Scott stepped up.
So I am putting the call out to all Lake Martin paddle boarders. Let's step up and support this event at Kowaliga, I think that Russell Marine has an awesome idea here, and I would love to see this race swamped with paddlers.
Again, to sign up or get info on the July 14, 2012 race, please don't call me, I am not officially involved. If you are interested, please call Scott Goslin at Kowaliga Marina at 334-857-2111 or 256-496-0713 or email Scott at [email protected]
Results from the Castaway Island Paddle Board Race
For those of you who have not seen them on our Facebook Event Page, here are the results of the Castaway Island Paddle Board Race held at Anchor Bay Marina on June 30, 2012: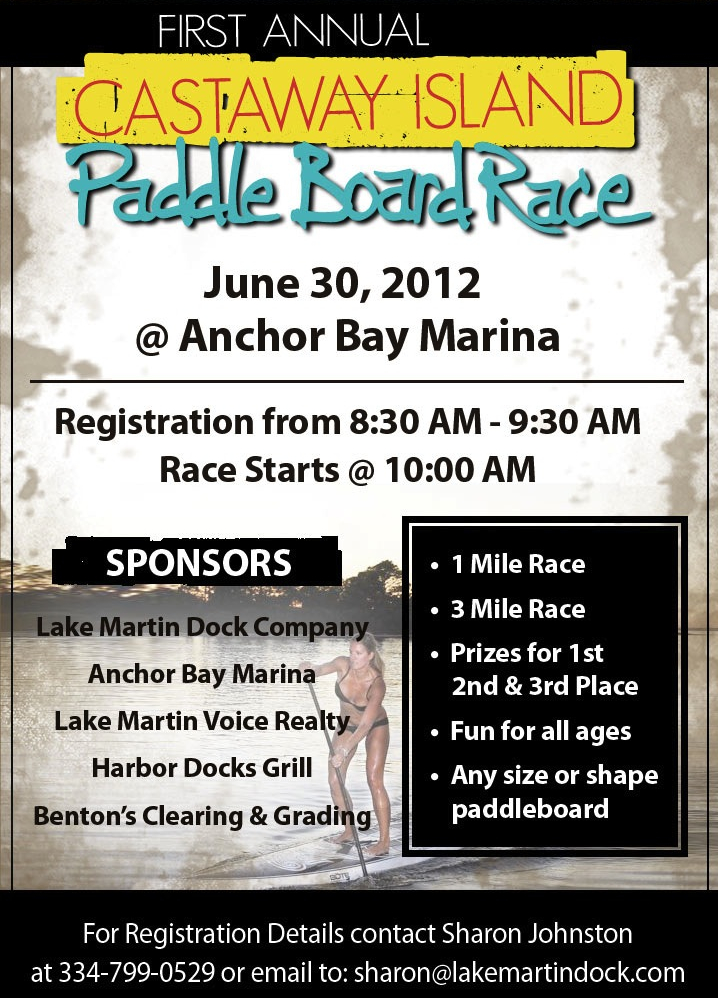 Castaway Island Paddle Board Race Results, The One Mile Race [place. time (min:seconds) name]:
1. 13:55 Guy Huie; 2. 14:39 Ben Morris; 3. 14:49 Banks Petrey; 4. 15:15 Ross Bailey; 5. 15:28 Micheal Payne; 6. 15:57 Kevin Voyles; 7. 16:20 Tony Gaede; 8. 17:56 Kristine Dobbs; 9. 18:54 Ashlyn Jones
Castaway Island Paddle Board Race Results, The Three Mile Race [place. time (min:seconds) name]:
1. 35:44 Pete Buzzelli; 2. 38:34 Magda Cooper; 3. 39:32 Corey Cooper; 4. 39:53 Rick Moore; 5. 43:51 Michael Etienne; 6. 43:58 Chris Pignato; 7. 45:46 Mike Pearson; 8. 47:17 Travis Krauel; 9. 48:43 Kim Moore
The 1/2 Mile Sprint Race [place. time (min:seconds) name]:
1. 6:11 Pete Buzzelli; 2. 6:22 Corey Cooper; 3. 6:38 Rick Moore; 4. 6:41 Magda Cooper; 5. 6:54 Michael Etienne; 6. 7:26 Ben Morris; 7. 7:54 Guy Huie; 8. 8:12 Kevin Voyles; 9. 8:56 Tony Gaede; 10. 9:07 Banks Petrey; 11. 9:12 David McGirt; 12. 9:43 Michael Payne; 13. 10:04 Jodie McGirt; 14. 11:47 Minerva Huie; 15. 11:56 Jake Litz; 16. 11:57 Luke Knight; 17. 12:09 Jack Coley; 18. 12:22 David Powers; 19. 12:52 Keith Hamrick; 20. 13:01 Tricia Hurd Reaves
Pictures from the Castaway Island Race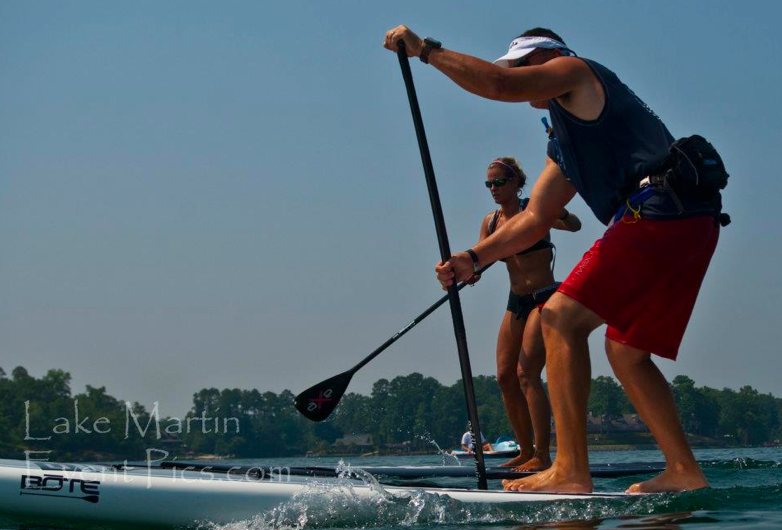 We were extremely fortunate to have Mike McKay of Lake Martin Event Pics to step up and be our event photographer. He took so many really cool photos, you just have to go to his page and check it out. Scroll down and click on his 2012 Lake Events link, then see the two albums he made for the Paddle Board Race. Incredible footage, even if you didn't participate. He even got in the water at a swimmer's level to capture some unique angles. In the course of planning this race, I scoured the web for races all over the country, and did not find a finer set of pictures than Mike did, right here in little ole Lake Martin.
A Huge Thanks To All
I have already thanked all of the sponsors, but I would again like to say thanks to Corey and Magda Cooper, and Ross Bailey of Bote Boards, who came up from Destin. They made the race legit with their presence and know how, and it was great to meet them. I also can't imagine the race without all of the fun crowd from Paddle Destin. Until this race, I had no idea that paddle board clubs existed. Not only do they exist, they thrive, and are a heckuva lotta fun. If you are in the Destin area and like to paddle, these guys are who you want to know. Not only can they offer you training buddies, but they are a lively bunch! Please come back next year!
The biggest thanks I will reserve for the Lake Martin community which embraced the event. Thank you for coming out and supporting it, we all really appreciate it. Hopefully we will have even a bigger turnout next year.
Beyond
Sharon Johnston of Lake Martin Dock Company has already taken the next step – forming a paddle board club of our own here on Lake Martin! Contact her by clicking here – Lake Martin Dock Company – to get involved – or go to the Paddle Lake Martin page.
See you at Kowaliga's race on the 14th!
Here's a quick update to give you the latest news on the Castaway Island Paddle Board race to be held on Saturday, June 30, at Anchor Bay Marina, Lake Martin, Alabama.
With only four days until the race, we are really excited about it. Here are three important points:
Already signed up? Bring your own PFD, board, and paddle! Come at 9 AM to check in and complete registration. Be sure to bring a life vest, the Marine Patrol is requiring it.
If you have not pre registered yet – CLICK HERE to do it. We are giving away special prizes to early bird registers and there are still spots left.
Not racing, just watching? CLICK HERE to sign up anyway. We would love to know that you are coming to watch, and we are giving away prizes to non-racers, also.
Castaway Island Paddle Board Race Details:
When: racing starts at 10:00 AM on June 30, 2012 (registration starts at 8:30 AM).  If you have pre-registered, please come at 9 AM to check in and pick up your race packet.  You will want to get there early, there are some pretty cool freebies for you.

Where: Anchor Bay Marina – Lake Martin, 2001 Castaway Island Road, Eclectic, AL 36024

Cost: FREE!!  (contrary to the ad in Lake Magazine, we worked it out so there's no charge!)

Registration: 3 ways:
CLICK HERE to fill out an online form, or
Go by Anchor Bay Marina or Lake Martin Dock Company
Walk up at 8:30 on race day, fill out a form or print this one and bring it before race time
Course: We will start on the sandy beach and paddle in a 1/3 mile triangle towards Kowaliga Bay and back.

Distance:  This will depend on who signs up, but we are planning to do two races: a 1/3 mile Sprint Race and a 1 mile Race.

What To Bring: Bring your own paddle board (any type or size), paddle, PFD (aka life jacket, required by AL Marine Police), hydration, and any other water safety gear that you need.
Spectators: They have cleared out the point going out to the big water, so if you plan to just watch, register anyway, let us know you're coming, and bring some chairs and refreshments and hang out to cheer!
After Party: Everyone is invited back to Harbor Docks Grill for the after race party.  It's all within easy walking distance of Anchor Bay Marina and the race site.
Parking: Signs will be up race day, but there will be more room to park if you come by car.  We'd love you to come by boat, too, but there is a limited amount of boat slips available.  If you come by car, drive down to the Anchor Bay store to drop off your board and sign up. There will be some room to park out on the point, and also room to park back up on the hill behind the restaurant, right by the Anchor Bay sign.
Sponsors: Lake Martin Dock Company, Anchor Bay Marina, Harbor Docks Restaurant, Benton's Grading and Paving, and little ole us: Lake Martin Voice Realty, have all pitched in to make this a free event.
Photos: we are very pleased to have Lake Martin Event Pics there to take pictures of all of the racing action. Photographer Mike McKay has sponsored the trophies.  Mike is a really nice guy and is a talented photographer.  If you have spent any time on the water this summer, you probably have seen his boat.  Check his website to see if he has a shot of you on your boat!
For more information about the race, see this post.