Lake Martin has a new Cajun / Creole restaurant!
Large Times is located at 35 Kowaliga Road (aka Highway 63) in downtown Eclectic.  For those of you who don't know where downtown Eclectic is, it's about 10 miles south of the Kowaliga Bridge (which is also highway 63).
A couple of weeks ago, I filmed this video of Owner / Chef Mark Moody at his new location.  We welcome him to the Lake Martin area, and are really excited that we now have a restaurant that is specializing in creole and cajun food.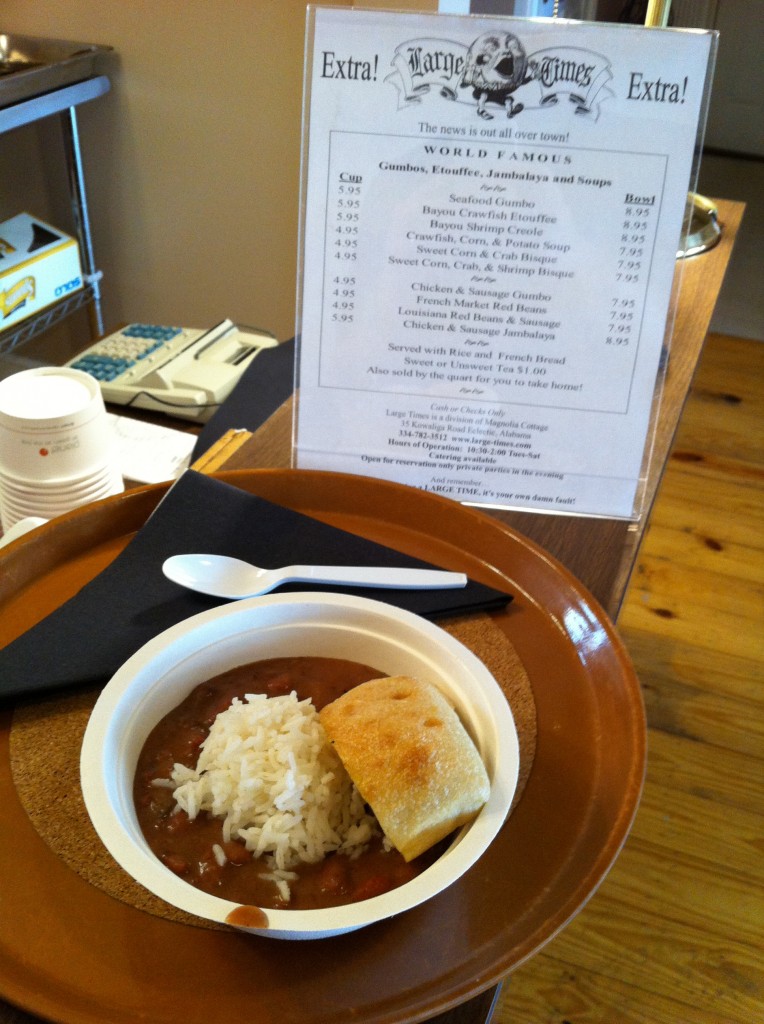 I went there with fellow Lake Martin Voice Realty agent John Christenberry, who is pretty able at the ladle himself.  We had the beans and rice, and John, has been known to stir his roux for hours, gave it a thumbs up.
Large Times is set up for lunch right now.  Mr. Moody will have a couple dishes like gumbo or shrimp etouffee made, plus red beans and rice, and you can choose which you want of the three.  It was really good and also fast since they serve you up as soon as you order.  Click here for Large Times' menu.
Mark told us that they also do a lot of take out business for people headed to Lake Martin. They can call ahead and order whatever they want by the quart.  Large Times fixes it up, with side items like bread, and people swing by there and grab it on the way to the lake. I think it's a great idea to serve on Friday night so you don't have to cook right out of the gate.  Or, you can keep it over and it would make a great Saturday lunch.  Either way, you're a winner.
We would like to welcome Large Times to the Lake Martin restaurant scene and wish them all the best. If you are visiting the lake and want to mix in some Cajun and Creole cuisine to your palette, we highly recommend them.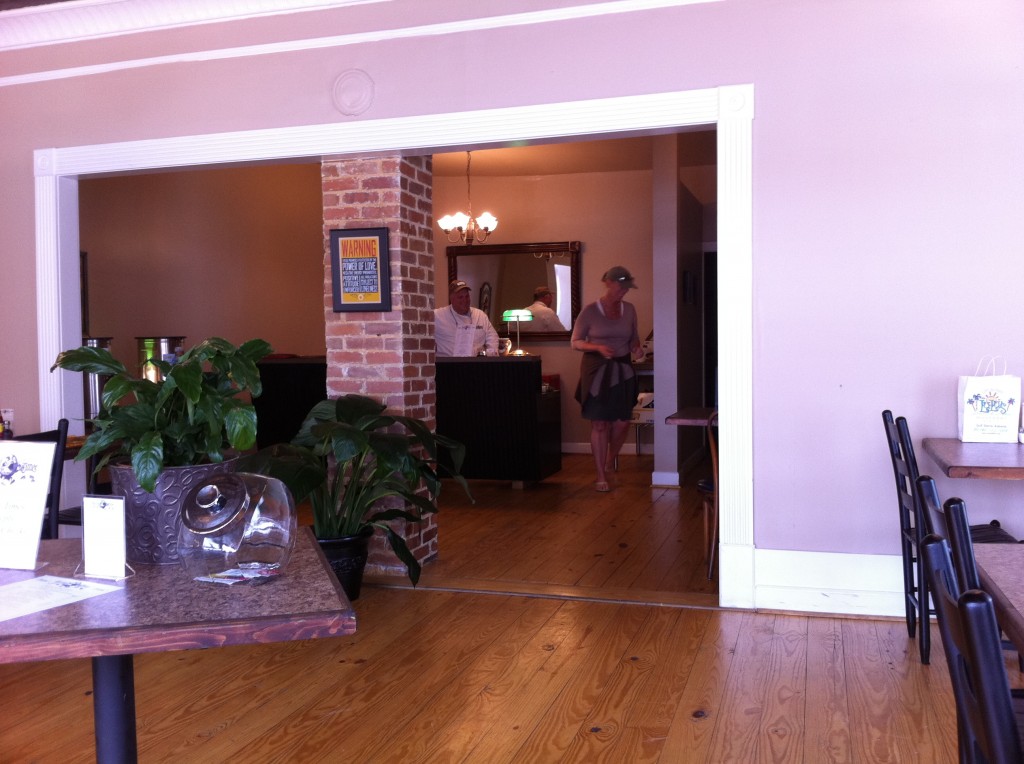 To contact Large Times, see:
Their phone: 334-782-3512
Social Media: