Lake Martin Voice Realty is excited to team up with Alabama Power and offer 29 new deeded waterfront lots for sale in Emerald Shores. 
Emerald Shores is a waterfront neighborhood on the eastern shores of Lake Martin. These are big, wooded lots surrounded by the big water of Blue Creek.  They're part of an already established neighborhood (entrance signs, roads paved, utilities, boat ramp, common area trails), and they're close to all the east side Lake Martin restaurants, marinas, and landmarks.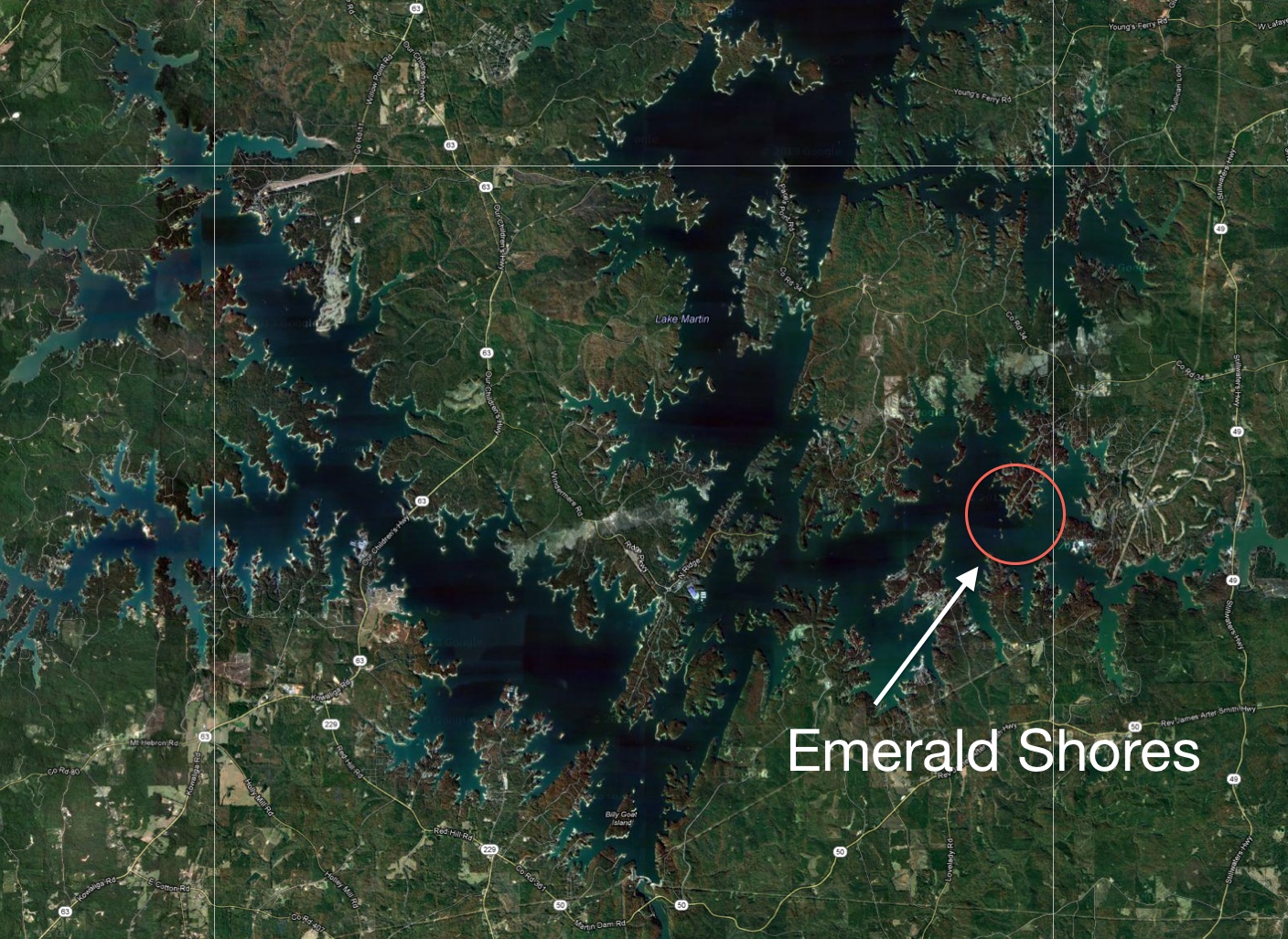 Lake Martin Voice Realty is proud to be the Listing Agency!
The first phase of Emerald Shores began in 2004.  17 lots were sold at that time, then six after that, and now 29 more are available.  There's a lot of choice for buyers here: lots range in size from 0.6 to almost 2 acres, and waterfront footage ranges from 115 feet to over 1,000 feet of shoreline per lot.  At the center of Emerald Shores is a 17 acre wooded common area with a paved walking trail.  A neighborhood boat ramp makes it convenient to launch your boat.
Another big perk for many buyers:  covered boat docks are allowed in Emerald Shores.  That's a big deal on Lake Martin.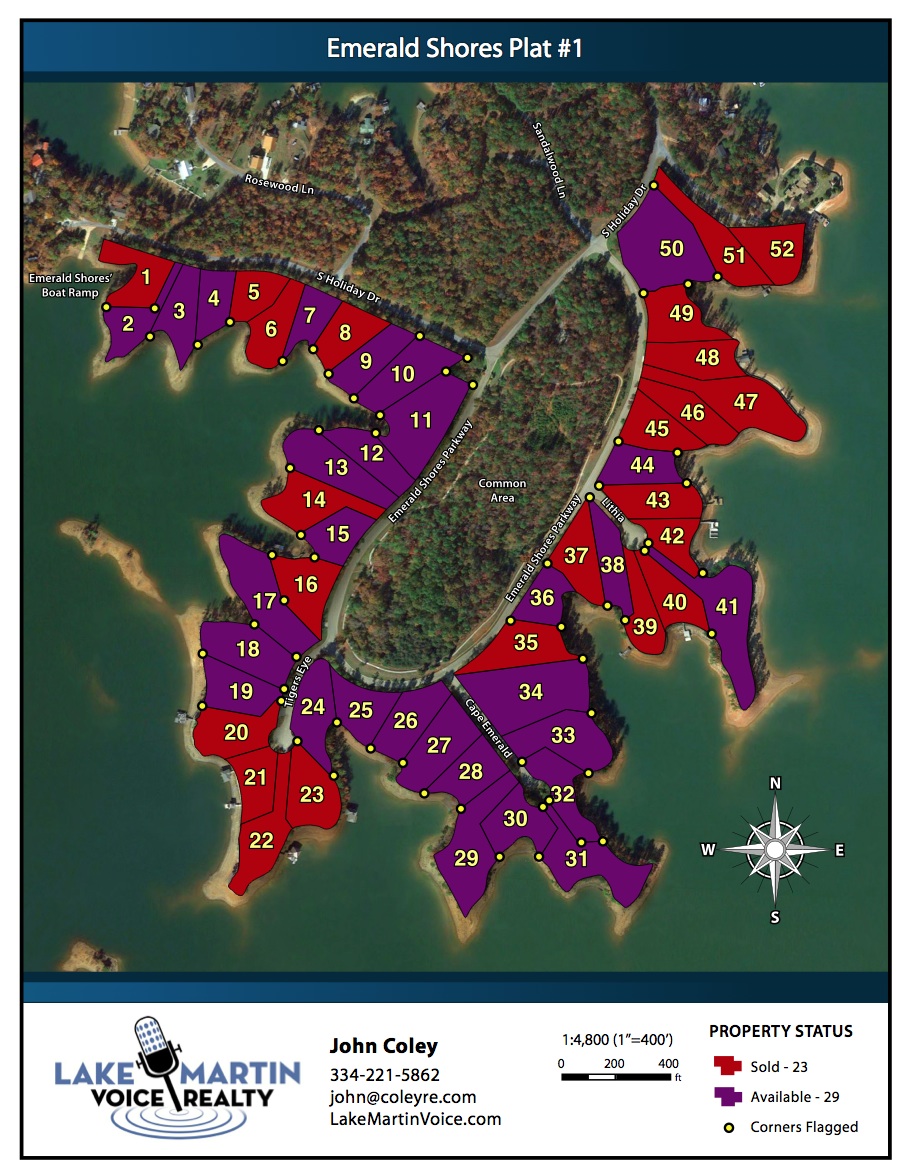 For more information on these deeded lots, CLICK HERE, or give us a call at (334) 221-5862.  We have plat maps, tax maps, photos, a video tour – everything you need to learn the lay of the land.
Emerald Shores is on the east side of Lake Martin, so it is convenient to Atlanta, Auburn, I-85, and Highway 280.  By car, take Highway 49 and turn onto Highway 34.  Turn left onto Win Blu. At the stop sign, turn left onto Holiday Drive.  Take 1st right onto South Holiday.  Follow all the way to Emerald Shores entrance.  By boat, it's on the north side of Blue Creek as you drive toward StillWaters.
For a quick video introduction to Emerald Shores, click below:
And for a video tour of the Blue Creek area, click below: