There's no turning back – renovations on this waterfront Lake Martin home in Real Island are well underway.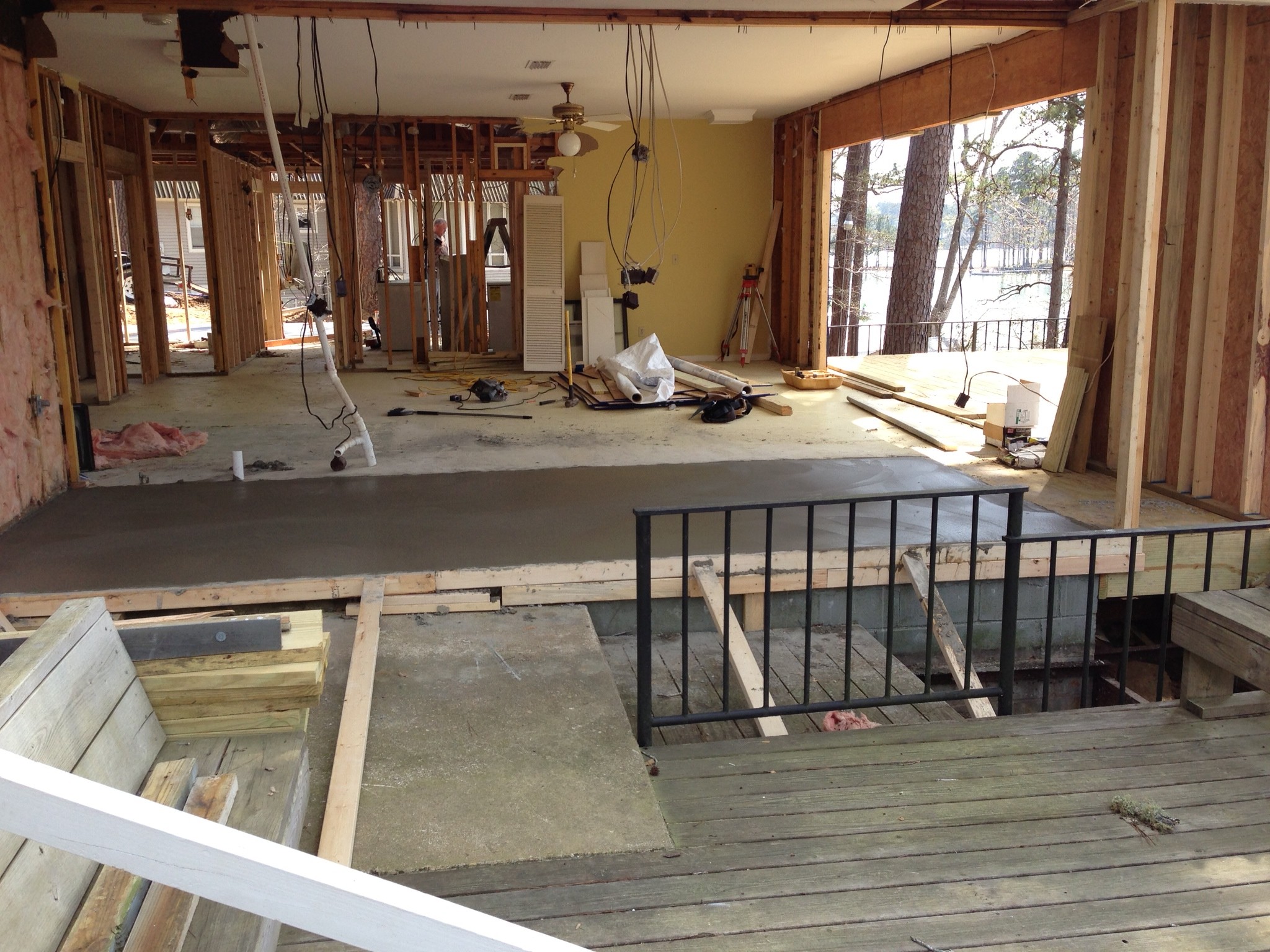 (For the first installment in this series, CLICK HERE for Real Island Renovation Begins)
If you love home projects, these pictures will make you excited.  If you're not the project type, then you're feeling a little anxious.  But Lee and Amelia loved this Real Island lot, and knew right away they would update the home before moving in.
Great view of Lake Martin, by the way!
It is very common to see this kind of radical renovation on the western side of Lake Martin. The Little Kowaliga / Real Island area is one of the older parts of Lake Martin, and thus has slowly populated over time to include tiny cabins that are next to million dollar homes.  Generally speaking, the lots in this area are a little bigger, more wooded, and less sloping, and the feel is more rural. (Of course I can always find the exception to that statement.) AND, there are really no undeveloped lots left.  When you see new construction on a waterfront lot in Little Kowaliga, odds are that person has torn down an old cabin or mobile home.
Contractor Doug Fuhrman of Southern Traditions Construction helped Lee and Amelia rethink the floor plan of the existing cabin, adding only about 400 square feet to the overall footprint, but moving things around to make the home work better.
For example, by bumping out the bedroom side of the home, they were able to expand the third bedroom and bathroom, and add a master bathroom: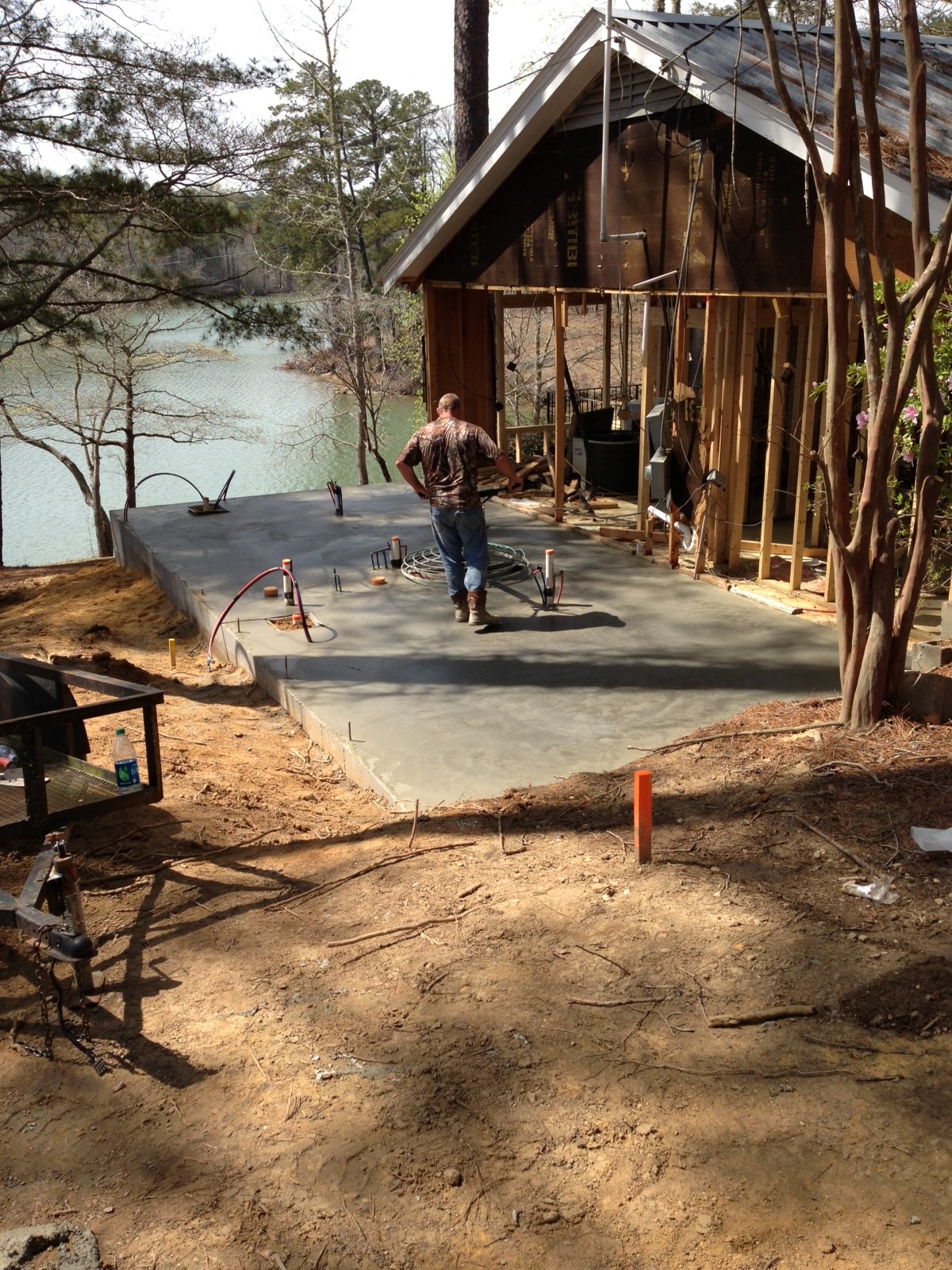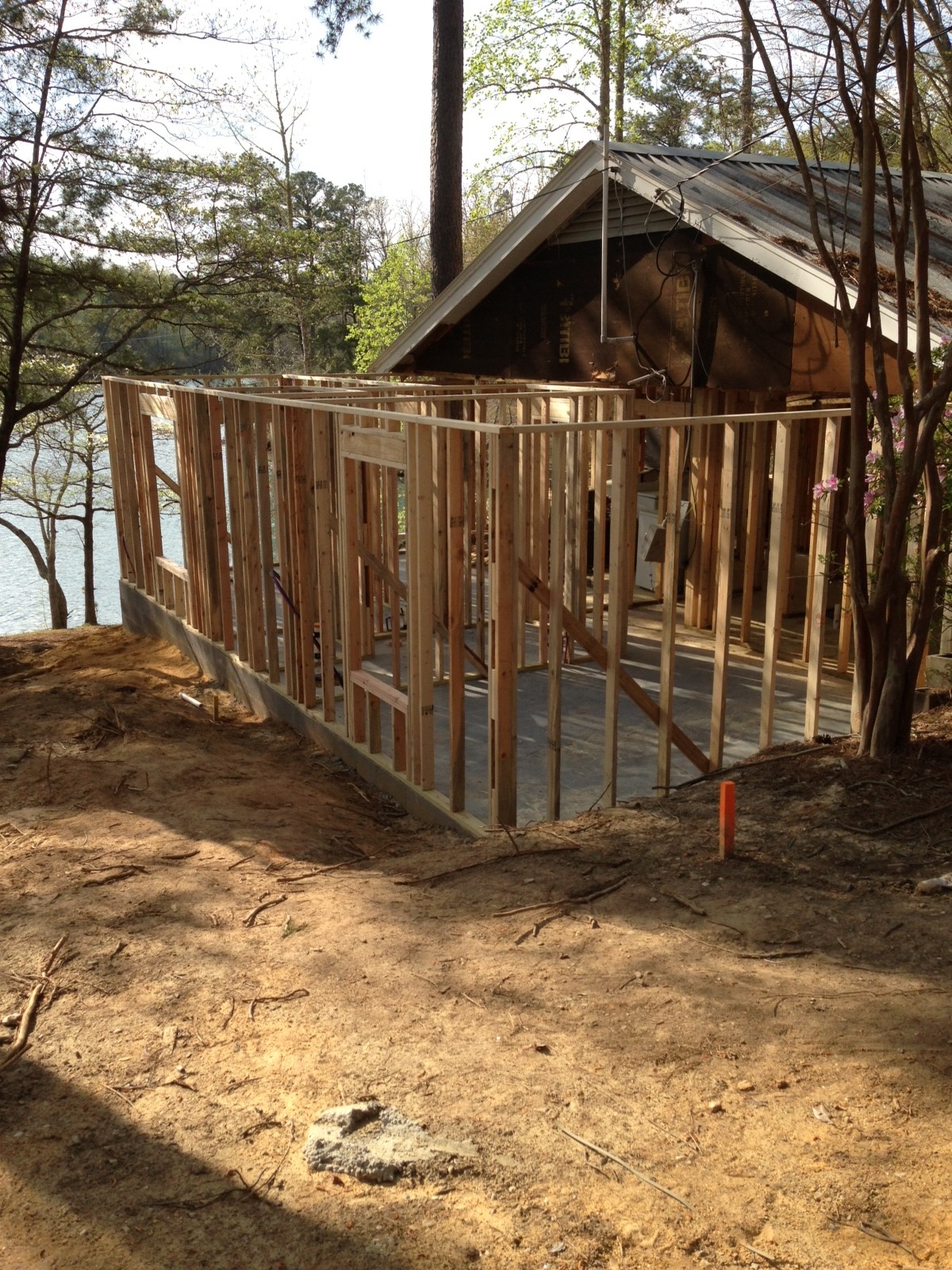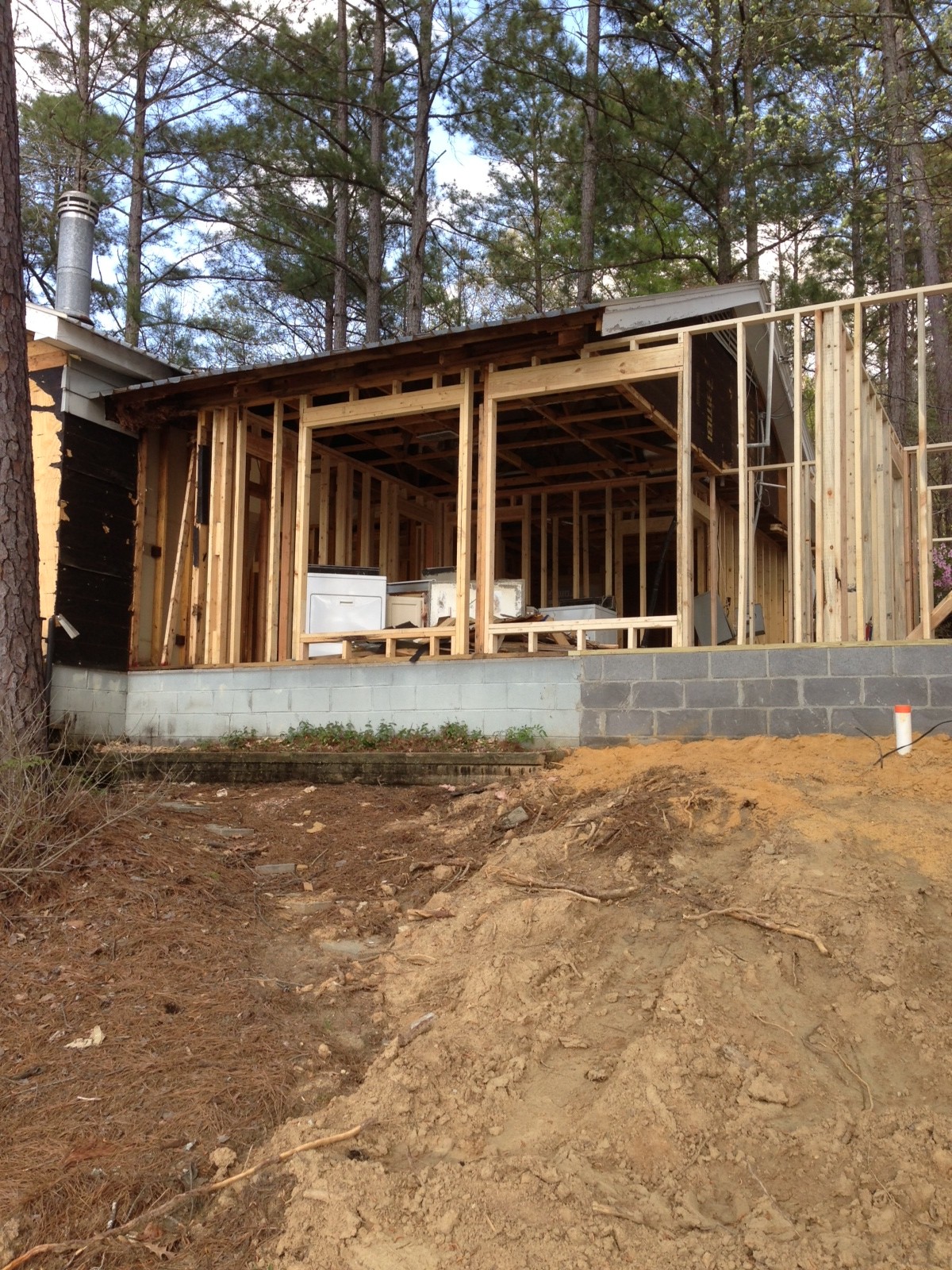 The homeowners knew they wanted to be in this area, and knew their budget, so renovation makes sense.  But for those of you who are not looking for a construction project, there are also new homes to be found on Lake Martin – both in and out of official developments.  For example,  in April 2013 Alabama Property Company released twenty nine new lots in Emerald Shores on the eastern side of the lake, you'll see new construction there.  Russell Lands is always building new homes in their various neighborhoods, and there are even a few flippers around, though not nearly as many as in 2007.
A Lake Martin realtor can cut through the hundreds of MLS listings and quickly identify homes that are move-in ready, or tear down opportunities.  I'd love to help you out with your Lake Martin search, so call me at (334) 221-5862, or CLICK HERE to contact me.