Lake Martin Voice Realty agent, John Christenberry, won first place in the Fowl Division of the Lake Martin chapter of the Alabama Wildlife Federation's Wild Game Cookoff.  He and Paul Barry put together a wild turkey flatbread pizza that wowed the judges! I wish I could take some credit for his success, but my only contribution was the sign in the background.  So congratulations, John and Paul!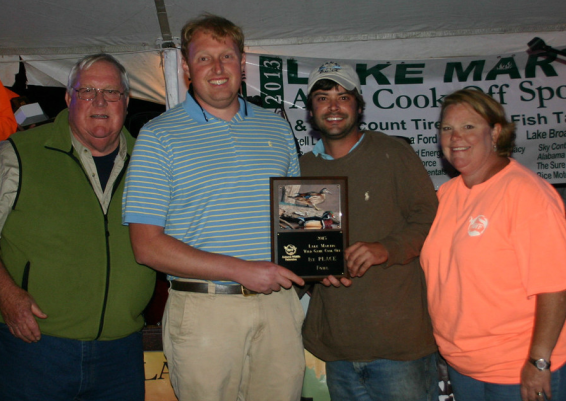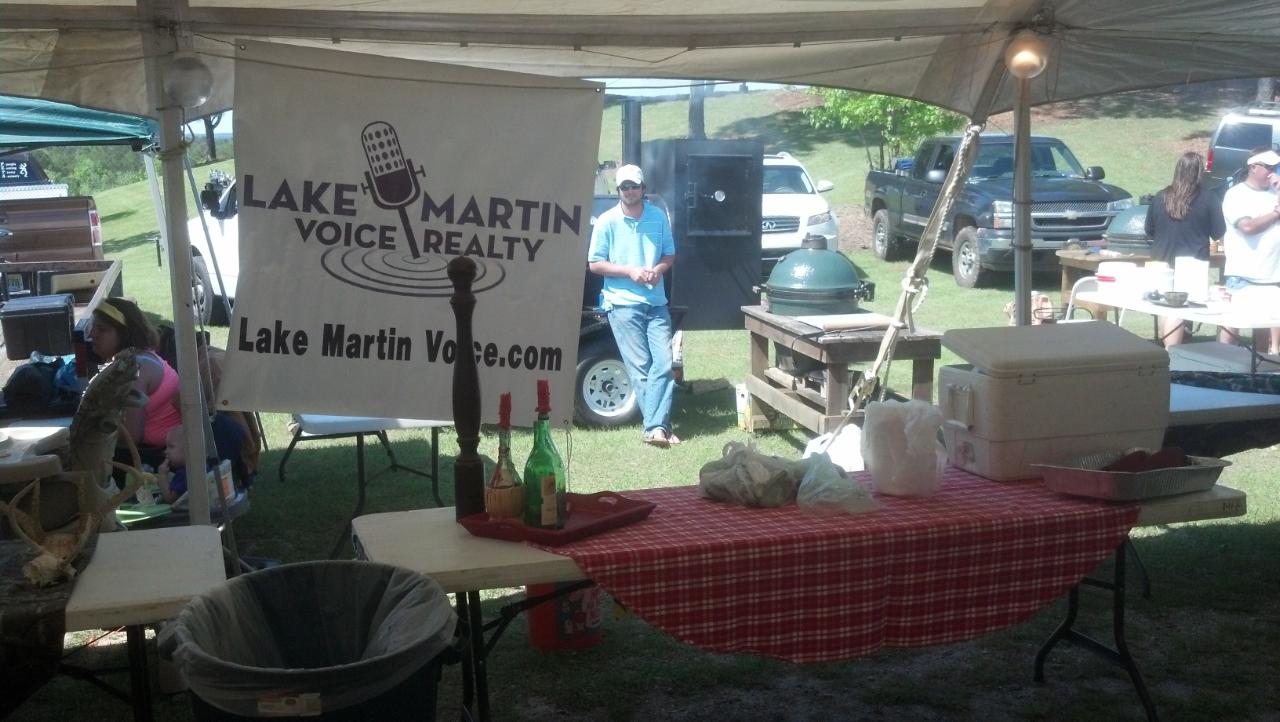 Christenberry is known hither and yon as a great cook.  I won't say that's his best skill, as he is a great Lake Martin agent as well.  One time he a drove a crock pot full of red beans and rice in his boat over to my cabin – it was awesome!
Flush with victory, his fans have talked him into another AWf contest.  If you are attending the Central Alabama chapter of AWF's cook off in Prattville, stop by his tent and sample his wares.