Attention Lake Martin Paddle Boarders and Paddle Boarding Fans:
Grab your boards and join us for a race this Saturday, May 11th at Children's Harbor.  If you've been part of a paddle board race at the lake before, you know you're in for a good time.  If you've never been to a paddle board race, or you don't own a paddle board, come see what it's all about.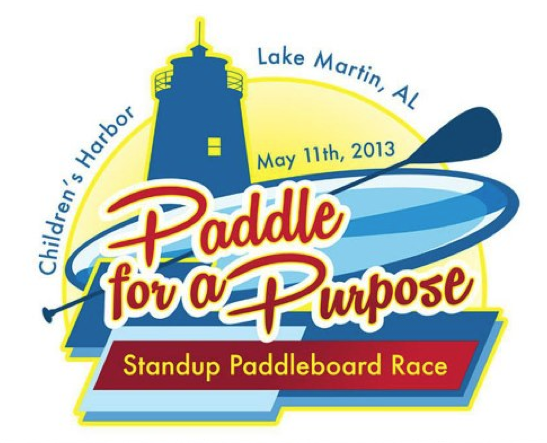 It's a race, for sure, but it's also a laid back, family-friendly event that all ages can enjoy.  My nine year old son hopped on a borrowed board last year at the Castaway Island race, and completed the 1 mile course with no trouble.  I've even seen racers do the course with a kid on the front of their board!  There is a $40 entrance fee, but you get a t-shirt, gift bag, and post race lunch, PLUS the proceeds benefit Children's Harbor, so you know that money is going toward a great cause.
Racing is set to begin Saturday morning around 9:00 am, with a pre-race meeting at 8:30 am.  There is a 1 mile and a 3 mile race, with trophies for the top three finishers in each category, plus door prizes.  Lake Martin Voice Realty is a sponsor, so I'll see you there!
For all the scoop, click on the links below:
Children's Harbor Facebook Page
Paddle for a Purpose Active.com website