Sometimes a Lake Martin waterfront purchase is all about the lot.  Sometimes it's all about the home.  In this case, for my buyers, it was all about where to put their three teenage boys plus their friends.  Two summers ago, Kent and Andrea found a cabin with a large wooded lot and a great view of Parker Creek near Parker Creek Marina.  The cabin was cute, but they really needed a little more room . . .
If you're looking for a home on the west side of Lake Martin (Kowaliga Bay, Little Kowaliga / Real Island, Parker Creek), you'll find a good number of older cabins that are dated or don't have a modern, open flow.  Some of these cabins have been added onto over the years and are a little wonky.  But if you like the lot and the view, I urge buyers to be open minded about the home – that is the one factor you can change.  Sometimes buyers have a hard time visualizing a remodeled home while standing in the midst of fake paneling and little choppy rooms, hence my recent efforts to share some recent renovations and give buyers inspiration.
I drove by Kent and Andrea's house in my boat last week and took a few pictures.  They graciously said I could share them with you, to give you a taste for what a remodel or facelift can do for an older lake home.  They expanded the home, adding living and sleeping space, but did not stray far from the original footprint.  The result is a fun home with modern conveniences and room for all the guys:
Pre Renovation View from the Water: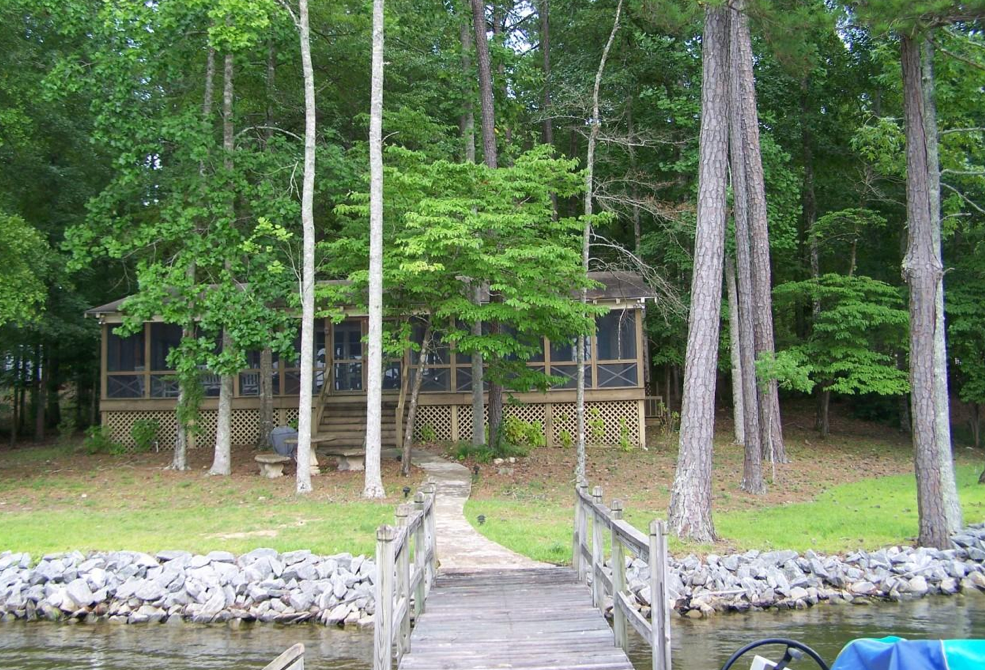 Post Renovation Water View:
Pre Renovation Street Side of the Home: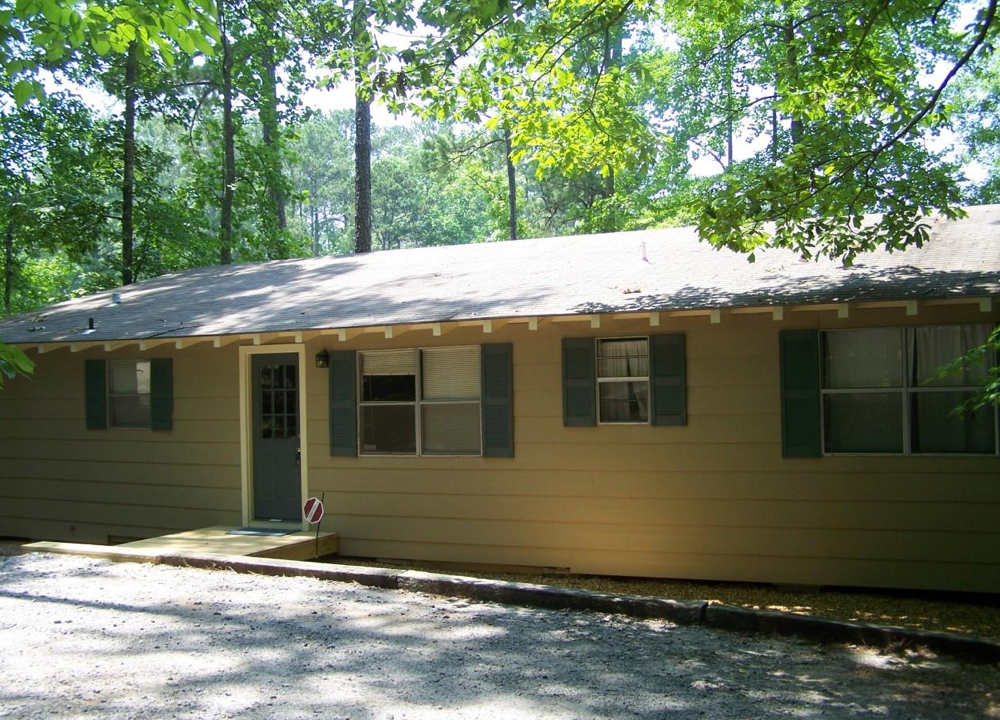 Post Renovation Street Side of the Home: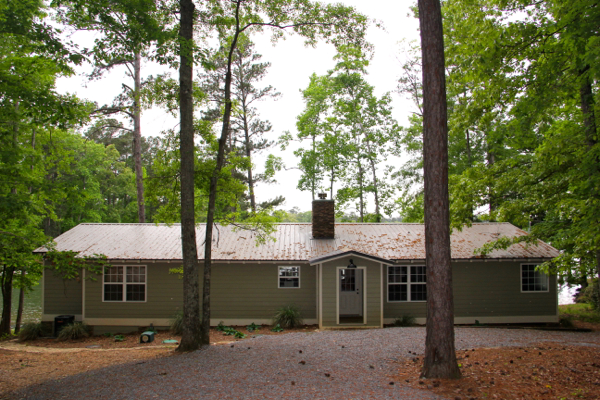 So how do you know how much money to put into a Lake Martin renovation?
Think about the LOT first.  You don't want to overbuild, so consider things like water depth, view, privacy, etc.  On a lot like this, with a view like theirs, Kent and Andrea could not really overbuild.  It's an awesome lot.  In the back of a tight slough without year round water, however, buyers need to be conservative.
If you're looking for a home in the Parker Creek area, check out my Parker Creek Neighborhood Page.  Here you'll find all kinds of info on this part of Lake Martin, and most importantly, you'll find a live MLS listing all the homes that are currently for sale in Parker Creek.  I have Neighborhood Pages for most of the neighborhoods on Lake Martin, and they're a great resource to utilize when house hunting.
If you've been searching the MLS and are feeling frustrated with the homes you see, give me a call.  I can help you pinpoint the homes in your price range with most potential.  That's my job.  My number is (334) 221-5862, or you can click here to email me.  I'd love to be your realtor.
Related Posts:
Lake Martin Dream Renovation in Parker Creek
Real Island Renovation Part Two: Peeling Off the 1980's