Is a waterfront construction project on Lake Martin any different than one in the city?  I wasn't sure, so I asked Doug Fuhrman, owner of Southern Traditions Construction, and lead man on this Real Island renovation project we've been following.  I was hoping there would be some exciting insider scoop I could offer my readers, but Doug's response was,  "Not really."
Ha!
OK.  So since construction is construction, no matter where you are, let me offer some real estate tips based on my experience selling homes on Lake Martin.  While these things may seem painfully obvious, you'd be surprised by what some folks do to their waterfront homes:
1) Windows and doors:
You are at Lake Martin to enjoy the water, even if you never dip your toes in it.  You need to see it.  And even better if you can see it from lots of places inside a home.  Why stick a tiny window in a great room when you can use a big one?  Seems pretty obvious to me, but you'd be surprised.  No buyer ever says, "I liked the house, but there was just too much view of the lake from the home."
It's hard to tell from the angle of this picture below, but across the front of the great room (back wall of the new covered porch) is a wall of glass.  New sliding doors have replaced a set of smaller windows, and the new bedroom addition on the right has wall to wall windows (minus space on the left for a closet, and the far right for the new master bath).  This is not fancy architecture; it's just putting more of the lake in front of your eyes.
Before: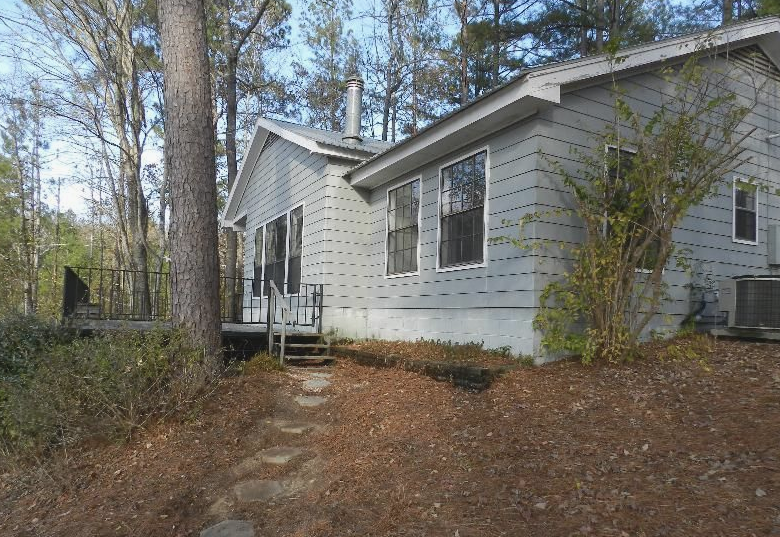 2) Covered outdoor living space
It gets warm here.  It also gets sunny.  And every now and then it rains.  The picture above is a great example of an outdoor space that is OK, but how much more use would it get if it had a roof?  The new owners of this home agree, and are creating a covered space that will be comfortable all day long – rain or shine.  Again, no buyer has ever said, "The inside of the house was great, but I don't want that huge screened porch."
3)  Access to the water
Make it easy to get from the house to the water.  A few years ago I sold a $500k waterfront home that literally had no way to get to the water (other than climbing over a wall and scrambling down a very long hill).  This was one of the first issues the new owners corrected, and imagine how much easier it is to enjoy Lake Martin!  Make it a priority to have the fewest steps possible to get from the inside of the home to the dock, and if the only way to the water does not cut through the master bedroom, even better.
In the process of rethinking this Real Island home, Lee and Amelia decided to add sliding glass doors to the front of the home where there was no lake access before, plus keep the side entry for folks coming in from the street.  Simple and efficient, and with a eye toward the lake.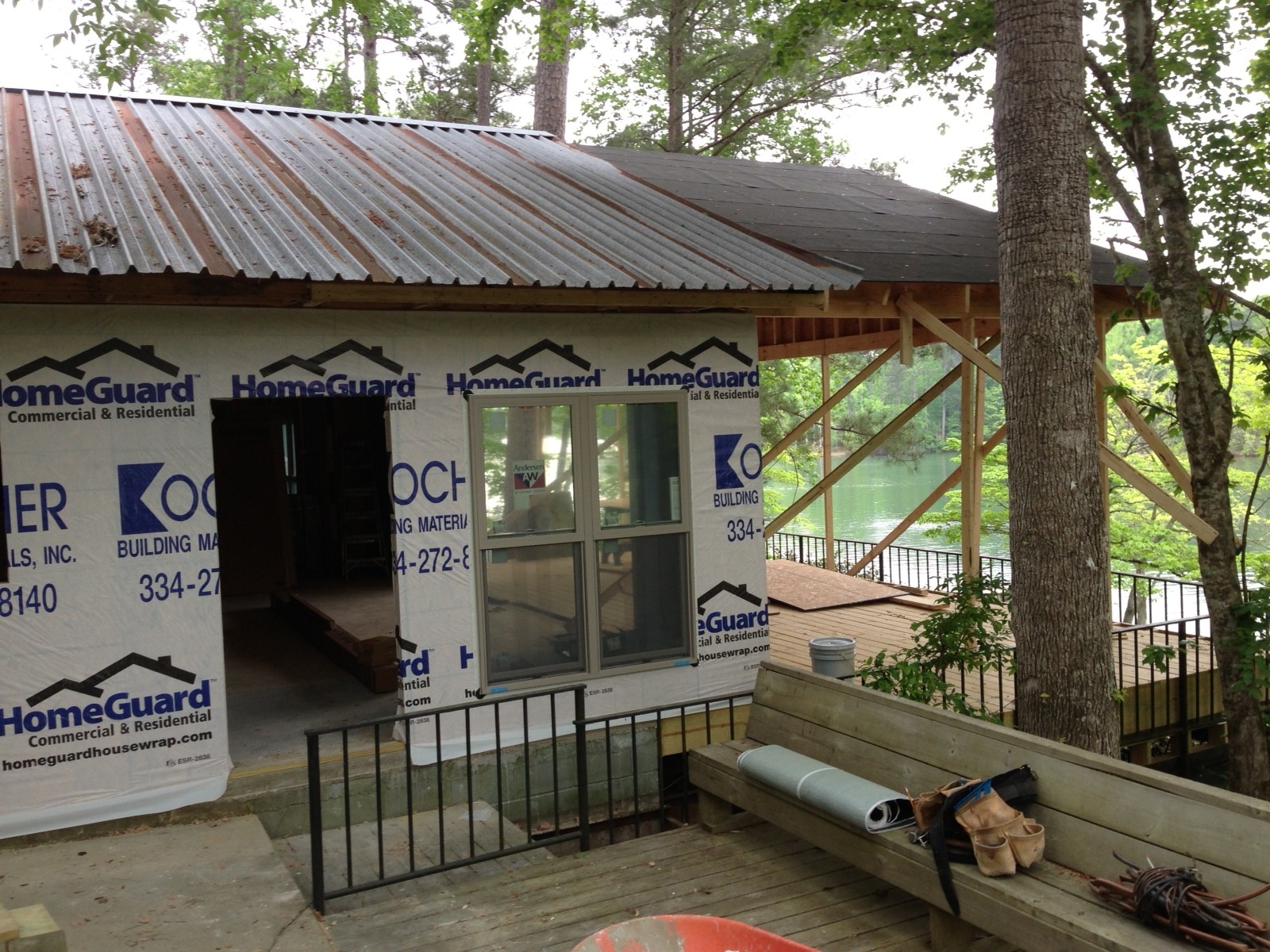 If you're looking for a home in the Real Island / Little Kowaliga area, check out my Little Kowaliga Neighborhood page.  You'll find all kinds of info on this part of Lake Martin, and most importantly, you'll find a live feed from the MLS with all homes that are currently for sale in this area.
If you have ANY questions about Lake Martin real estate, give me a call at (334) 221-5862 or click here to email me.  My job is help people buy and sell homes, and I serve the Lake Martin area 100% of the time.
If you have construction questions, however, I am not your guy.  Give Doug Fuhrman from Southern Traditions Construction a call at (334) 531-3914 or email him at [email protected], and he'll be happy to share his years of construction wisdom with you.