It's hot now and summer at Lake Martin is on.  But back in the spring I took these pictures, so I'm winding back the clock for a minute to share them with you.   Before my gig as a Lake Martin realtor, I rarely got in the boat before the middle of May.  Since I'm blessed to get to see it year round, now, I thought I'd share a little bit of April on the water with you.
I was passing by Chimney Rock to do some filming near Shady Bay on the eastern side of the lake.  I wish these pictures had turned out better, but I had never noticed what I think are wild azaleas blooming on the cliffs south of Acapulco and Chimney Rocks.  They're gone before Memorial Day, and I had always missed them.  It's humbling to be surprised by the beauty of nature: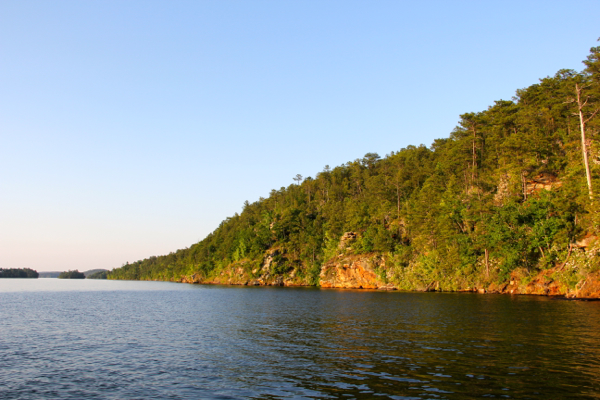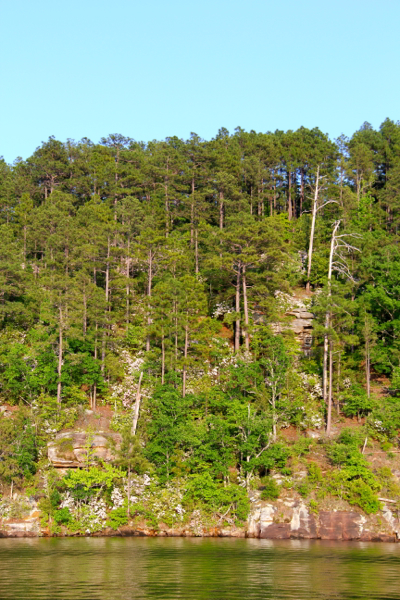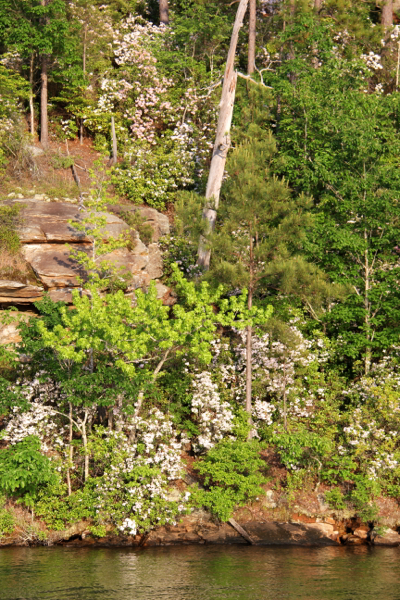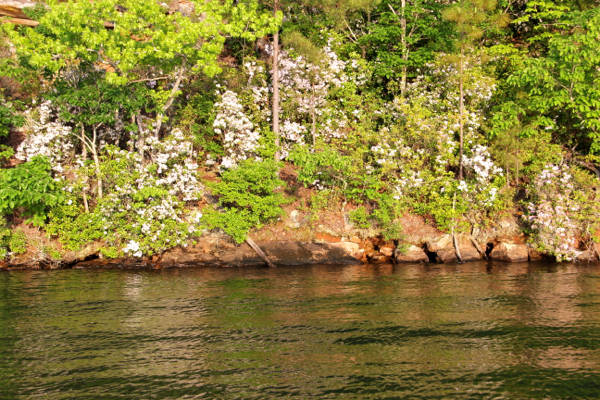 Lake Martin is definitely evolving from a summer-only to a year round vacation destination.  Businesses, restaurants, and other service providers are stepping up to meet the demand of a market that is moving from a 4 month season to a 12 month season.  I predict that many homeowners (or future homeowners) will begin to take in these off season sights with me in the future.
If you're looking for a waterfront home, townhouse, condo, or lot at Lake Martin, give me a call at (334) 221-5862, or click here to email me.  I sell Lake Martin all day, year round, and I'd love to be your realtor.