Yes, the weather was soggy at Lake Martin this 4th of July, but the fireworks at The Amp did not disappoint. If you've never been to The Amp (Lake Martin Amphitheater) to see the show, let me highly recommend it – there's just something about being incredibly close to the booming and bursting that makes time stand still. They're beautiful from the water, no doubt, and there is something so unique about watching the show from the boat.  But if you want to feel it in your guts, try it at The Amp. And barring a monsoon like this year, there's always a live concert leading up to the action.  Thank you, Russell Lands!
Our cabin is close enough to The Amp that we can watch them from our back yard – the occasional shrapnel burns holes in our boat bimini, and our guests sometimes walk away with gray soot on their faces.  But for kids and adults alike, this is thrilling.   Here are a few pictures I took that I think help capture the experience of fireworks at The Amp: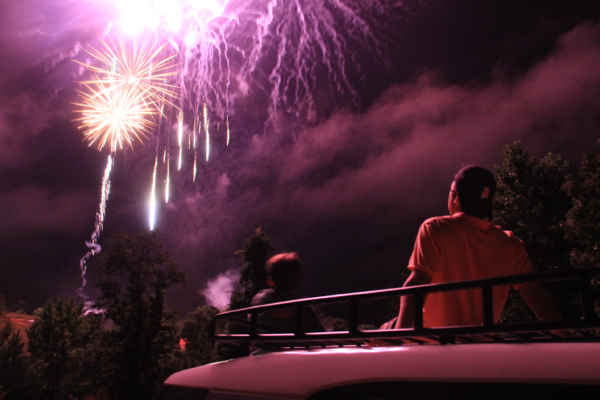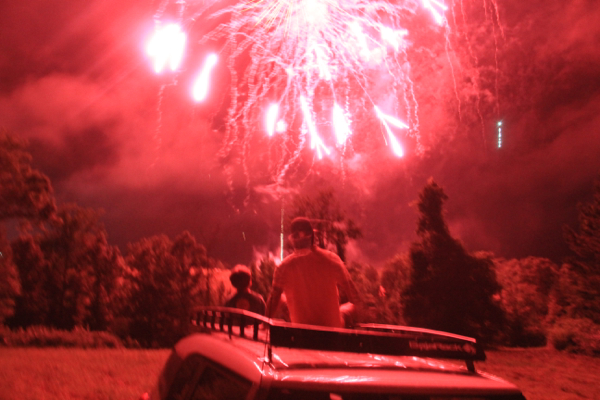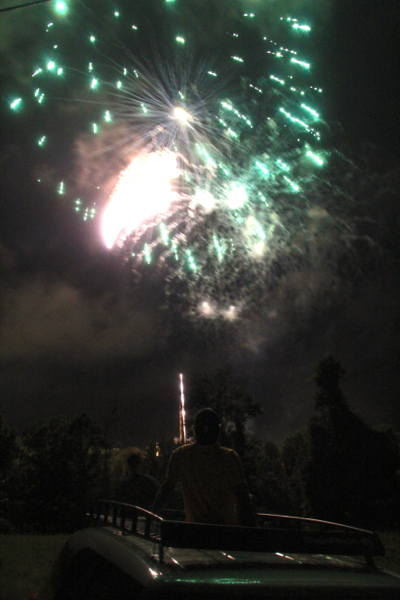 Our friend in these pictures brought his two young sons for their first fireworks experience, and it did not disappoint!  I imagine it will take a lot to wow these boys with fireworks in the future. Sparklers will no longer suffice.
In addition to fireworks, The Amp holds concerts throughout the year.  Click here to check out their website and schedule.  Some are ticketed events, but the fireworks are free!
If you'd like to invest in Lake Martin and add 4th of July fireworks at The Amp to your family's list of yearly traditions, give me a call and let's talk waterfront real estate. I sell Lake Martin full time, 100% of the time, and would love to help you with your search.  Call me at (334) 221-5862, email me at [email protected], or click here to contact me.