Many home buyers think they do.
"Oh, we love a project," the wife might say while the husband rolls his eyes in the background. Or a husband might wave his hand at a sagging roof and say, "I can handle this, no problem," while the wife looks on in shock at the man who doesn't even own a hammer.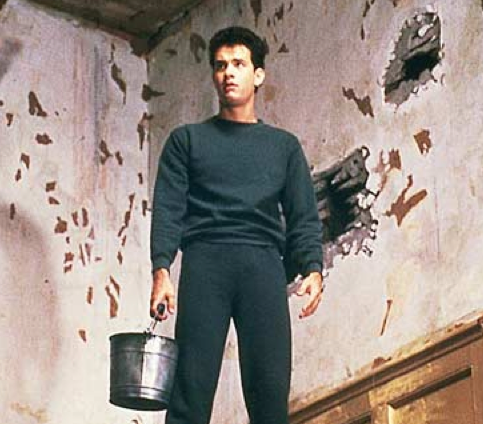 I would venture to speak the unspoken thought of us real estate agents, and say, "Really?"
Can you really handle it? Those of you with construction experience, I will acquiesce to your judgment, but only when you realize that on Lake Martin, where so much value is in the dirt, a fixer upper can be a big project.
Plus, it's relative. One person's tear-it-down-and-start-over home is what I might call another person's "tooth brusher," as in, "It's perfect, just bring your toothbrush."
Whatever your self-assessment, before you buy a home that you are planning to fix up, I would put three questions before you:
First, do you have the budget?
The home improvement shows on TV fail to mention the pesky issue of budgeting. If you buy a fixer upper, you need to set aside some cash above and beyond the down payment to do the work. For instance, if you buy a home at $300,000, more than likely you would get an 80 percent loan or $240,000. That leaves about $60,000, plus closing costs, that you would need to have at closing. If you planned to spend $30,000 on renovations after you buy, that's about $90,000 cash you need to have budgeted.
Many buyers assume they will just get their renovation budget from their lender. Perhaps this worked more easily before 2008's taxpayer bailout of the banks. An extreme example of the old way went like this: you bought a home for $300,000; it appraised for $500,000, so at closing the bank gave you $75,000 that you used for renovations. Instead of having to bring money to closing, the bank gave you money. No more. First of all, I have not seen an appraisal come in appreciably higher than the contract price in a long, long time. Even if it did, if a buyer is getting conventional financing, the loan underwriters would have a hissy fit when they saw that the buyer was putting no money down and was walking away from closing with cash. It just doesn't happen these days. You had better have some cash for renovations.
Secondly, do you have the patience?
Once again, the home improvement shows come into play, creating unrealistic expectations for some buyers. Sure, they show little problems here and there during the fix-up project, but these snafus are easily fixed by the home reno hero. What you don't see is the extra money it takes and the time the project was set back by the bump in the road. Home renovations are infamous for dragging on longer than expected. Are you hiring an experienced contractor who can anticipate the potential hazards and help you navigate? Are you patient enough to expect the unexpected?
Trust me, your project will not be wrapped up in a neat 30-minute TV show schedule. Things run long. If you go into the project knowing that, you will be fine.
Lastly, do you have the time?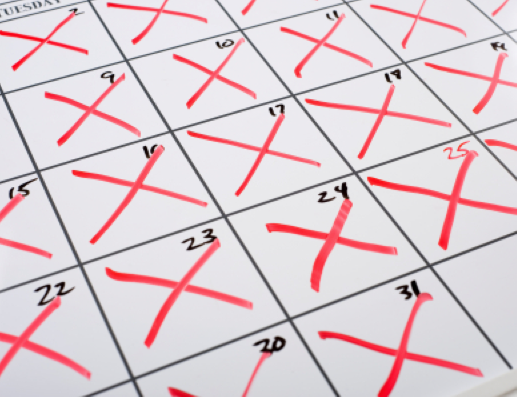 You have gotten this far, so I assume you have passed the first two tests. You have some money set aside for the home renovation, and you have promised your contractor you will be patient during the fix up. But do you have the time to make it happen?
Remember, we are on Lake Martin. You would likely be buying a home to use during the warm months. If you have spent the spring looking around, finally settled on a home, agreed to a contract with a seller, and closed, it might be Memorial Day. Look at the calendar and start counting ahead.
If your contractor tells you it's an eight-week job, and you factor in two more weeks to be conservative, that's 10 weeks. Ten weeks after Memorial Day is August. Are you ready to start a project that will take two thirds of your first summer on the lake? Think about it.
True, I have made the argument that Lake Martin is more than a Memorial Day-to-Labor Day place. We have year round activities. But think twice before taking on a huge fix up project in the first 12 months you own your home. I pass along the advice of architect Bryan Jones: Live in it a year. Have fun. Learn the home. Then make a plan.
I think you will be a lot happier in the long run.
The rewarding side of fixing it up
If you have the time, money, and patience to renovate a Lake Martin home, the rewards can be huge.  Don't think I'm against a fixer upper – not at all!  I enjoy sharing "before" and "after" pictures of clients' renovations because it helps others see what can be done with older cabins on Lake Martin.  If you get your numbers right, you can end up with a super lake home and a solid investment.  I just finished a series on a client's cabin reno in the Little Kowaliga / Real Island area, and I've followed a couple of transformations in Parker Creek.  If you missed them, here are the links:
Unveiling a Real Island Cabin Renovation
Parker Creek ReThink: Making Room for Teenage Boys
Lake Martin Dream Cabin Renovation in Parker Creek
If you're looking for a Lake Martin cabin to renovate (or if you prefer a move-in ready home), give me a call – I'd love to be your realtor.  I can help you with any property on the Lake Martin MLS, regardless of who has it listed.  Call me at (334) 221-5862, email me at [email protected], or click here to contact me.