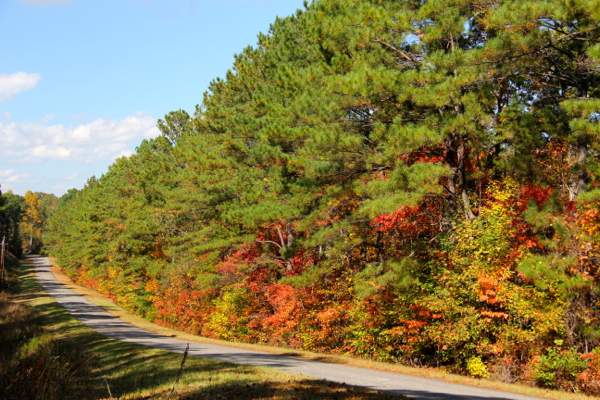 Happy Fall from Lake Martin!
I was driving near Irwin Shoals last Friday – an area considered by many to be the northern most point of Lake Martin – and I took these pictures so you can see the fall colors that are bursting all over the Lake Martin area.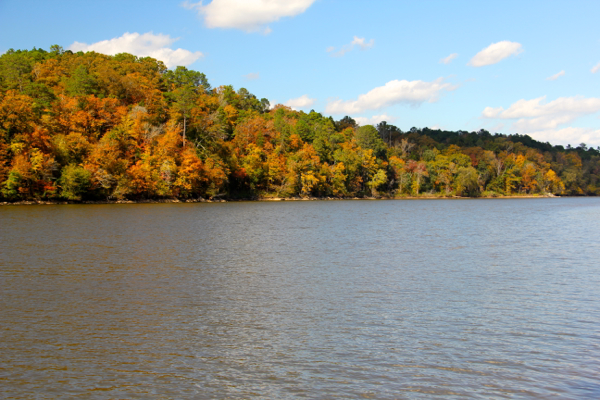 If you've never spent much time at the lake during the fall and winter, let me encourage you to make it a priority.  It's peaceful, it's beautiful,  and there are lots of outdoor things to do (see my hiking links at the end of this post).  Fall is a great time to be at Lake Martin.
In the real estate world, buyers are still out there looking for waterfront property.  History tells us that most Novembers and Decembers don't have many home sales – people are just busy with the holidays, I guess. That being said, I'm about to have a new listing in the Jackson's Gap area, and have had two other Lake Martin homeowners request CMAs today.
If you're thinking about buying a waterfront property, give me a call and let's discuss the year round of appeal of Lake Martin.  If you're thinking about selling, let's talk about ways to use your time wisely and get your home ready to market, either now or in the spring.
For a taste of the outdoor fun at Lake Martin in the fall:
Little Smith Mountain Hiking Trail at Lake Martin
All Trails App Maps the Cherokee Ridge Alpine Trails on Lake Martin
Deadening Alpine Trail on Lake Martin