I have been trying to "crack the code" on fly fishing for striped bass on Lake Martin for a while.  I don't know that I will ever crack the code, so I have adjusted my goal to catch a striped bass, on my fly rod, from my BOTE paddle board. I caught a small striper last summer from my dad's john boat, so maybe I am inching closer.
Imagine my angling envy in early April: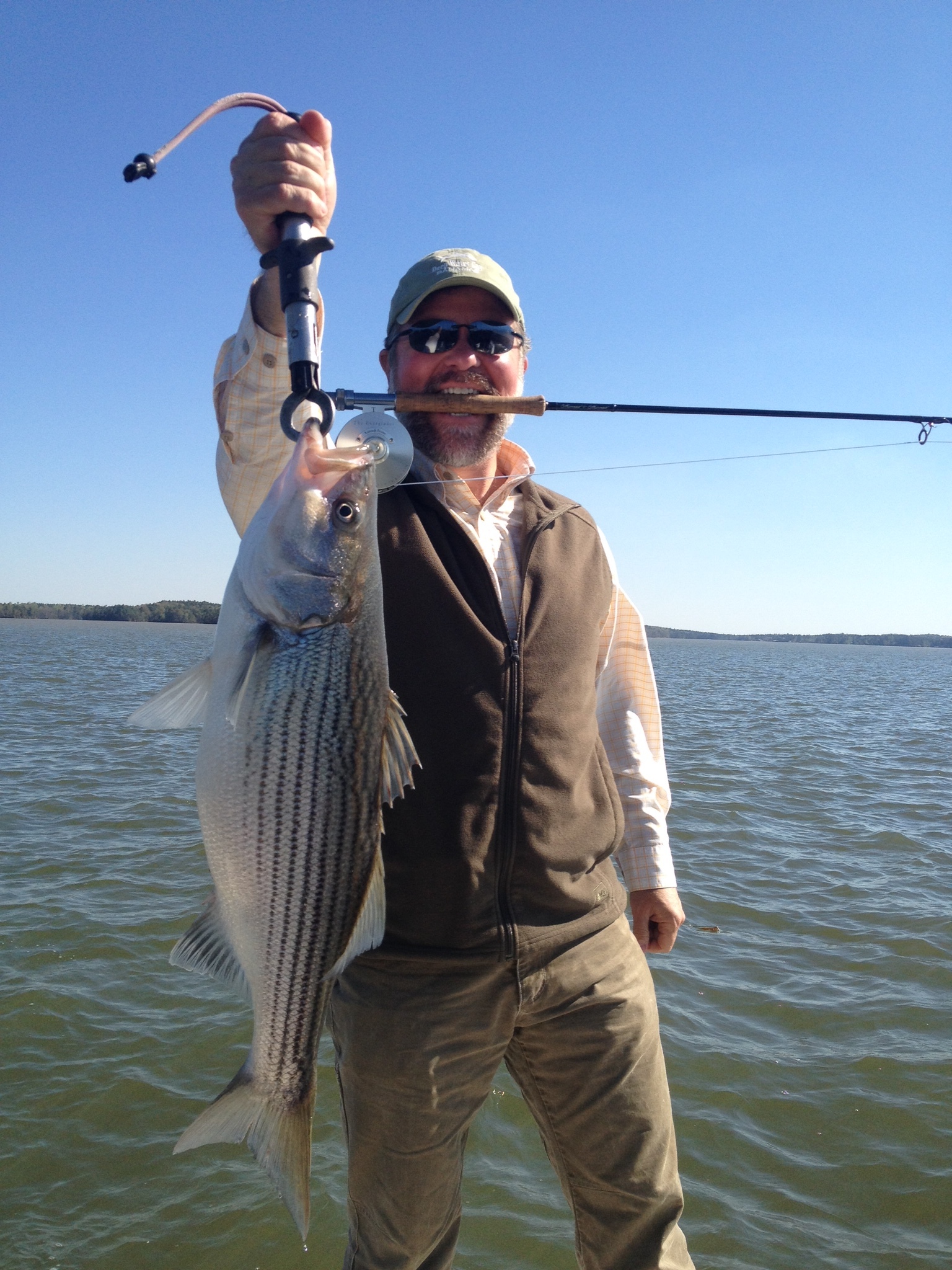 Roger Holliday forwarded me this picture of Kenneth Boone and a striper he caught while they were fishing with David Hare. It seems that they are way ahead of me in the art of fly fishing for striped bass on Lake Martin.
The cause of fly anglers at Lake Martin was also helped in the May / June 2014 issue of Eastern Fly Fishing Magazine.  In page 24, Pete Elkins wrote up a really nice mention of Lake Martin.  He called it "Alabama's sleeper lake for fly anglers looking for big stripers."  Mr. Elkins wrote a book about catching striped bass on the fly.  He also wrote a big article in the March / April 2014 of the same magazine about fishing the Tallapoosa River above Lake Martin.  Elkins gave some great tips on the annual movements of striped bass, noting that the best time to catch them on the fly rod is February through early summer.
He also mentioned hooking up with local guides.  As I have noted here before, David Hare is an excellent guide.  His number is (256) 401-3089, and while he primarily is a live bait angler, if you want to fly fish for striped bass, I know he can put you on them. Here are some video interviews I shot with David: Lake Martin Striped Bass.
If you have success, please let me know!