HGTV fans everywhere discovered Lake Martin last night!
House Hunters featured Lake Martin on it's Memorial Day 2014 show.  As a Lake Martin realtor, I've talked to people from all over the world about Lake Martin's waterfront real estate – Africa, Turkey, Canada, Argentina, Mexico, and Red Hill, Alabama.   Lake Martin truly has a global reach, and this House Hunters episode is proof of that.

I'm assuming that everyone with a TV knows the premise of House Hunters.  I admit, I've had daydreams of bringing America to Lake Martin via this show.  I'm all about real estate video – I currently have 356 videos about Lake Martin real estate on my LakeMartinVoice Realty YouTube Channel!  But I was not the realtor on this House Hunters episode. Erin Johnson of RealtySouth's Auburn / Lake Martin office really did a fantastic job representing our area, so congratulations, Erin!  (The episode will air again on June 29 at 7:00pm eastern if you didn't catch it last night.)
A quick synopsis:
A couple from Helena, Alabama, scour the lake for a low maintenance home for their family of five.  Hubby Paul wants a "fish camp style" home, (which is what I call a cabin) with a big yard, and Neely wants a "cottage style" home with granite counter tops.  Will they ever agree?
After the show's introduction of characters, it gets interesting.  Their price range is the ever popular $350-400k range, and as the couple makes their way through the three homes on their list, I think, "I have two homes for sale right now that are almost identical to two of the homes this family has selected!" Uncanny.
So for all of you who enjoyed last night's show, and to all of you who are currently house hunting at Lake Martin, I'm going to do a quick  Lake Martin Voice Realty version of House Hunters right here!  To follow the sequence of the Lake Martin episode . . .
First – The cottage style house with all the upgrades.
Paul and Neely walked through a home in The Village.  That home happens to be a door or two away from my listing, 52 Cottage Loop, the good news is it's the lowest priced home in The Village right now, has a great view, and it's a toothbrusher (no updates needed, just bring your toothbrush):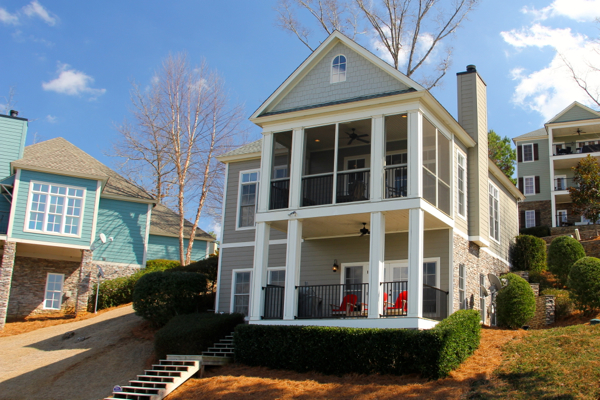 And guess what?  I make my own video tours of all of my listings, so tour away, just like on House Hunters!  Here's the VIDEO TOUR for 52 Cottage Loop.  Isn't this fun?
For all of the listing information on this home, please see its page on my blog: 52 Cottage Loop in The Village on Lake Martin.
Next up, the affordable, family friendly, low maintenance home with the big yard.
Paul and Neely saw (and bought) a home with the exact floor plan as a home I have listed, 108 Leisure Lane.  It is virtually the same house on a different lot, and my listing has more shoreline (for a slightly higher price).  For those of you who saw the show last night, the similarities are going to be almost eerie.  Paul and Neely, don't you agree?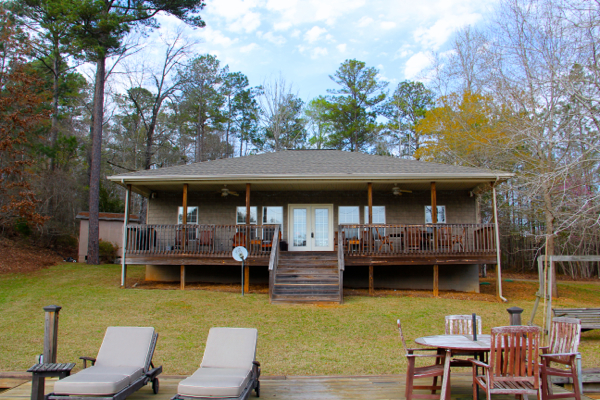 And again, because it is a Lake Martin Voice Realty listing, it already has its own VIDEO TOUR!  I even have my own in-house Suzanne Whang style host to narrate each tour.  No need to wait for the next House Hunters episode:
For all the listing info on this home:  108 Leisure Lane on Lake Martin.
And Third:  The architect-designed camp style lake home with amazing finishes and charming detail.
Paul and Neely saw a Bobby McAlpine Group designed Camp Home across from Blue Creek Marina and the Highway 49 Bridge.  This home is not currently listed on the Lake Martin MLS.
Similarly, for my Lake Martin Voice Realty house hunting tour, I chose an architect designed home that is not currently on the MLS.  I have a private video tour of a Bill Ingram water access house in The Ridge.  I don't mean to exclude anyone, but I can't post my video tour here because it's not my listing.  But yes, I do make videos of other agent's homes for my clients and give them a private email link to view the home on YouTube.  So I need to be your real estate agent to give that kind of access.  It is exclusive.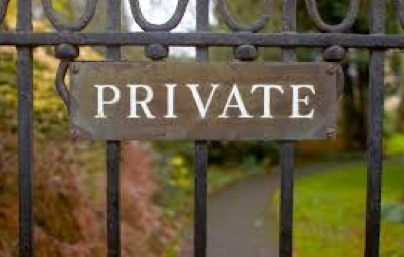 So how did I do?  Did you enjoy the tour?  Which home are YOU going to pick?
I end this post with two calls to action today, instead of my usual one:
1) If you are interested in Lake Martin real estate, buying or selling, give me a call.  I help buyers and sellers at Lake Martin, 100% of the time.  It's my area of expertise.  Give me a call at 334  221 5862, or email me at john (at) lakemartinvoice (dot) com, or click here to contact me.
2)  If you are from HGTV, here's my shameless self promo:  You've seen how picturesque and fun Lake Martin is, and hey – we're only 2 hours from Atlanta. I know you have studios there!  Knoxville is not far, either! I am not afraid to be on camera, and I will not charge extra for my slow southern drawl.  And I have all kinds of interesting clients with great stories to tell.  HGTV – you may also call please me at 334  221 5862, or email me at john (at) lakemartinvoice (dot) com, or click here to contact me.  Let's make this happen!