My Saturday was spent with a fun couple from Georgia, showing them Lake Martin waterfront homes for sale in Parker Creek.  Around lunchtime, we had an hour break in between showings and I was starving.  But with only an hour to spare, our lunch options were limited: bottled water and peanut buter crackers at the Parker Creek Marina were the best we could do.  And I was thankful for those.
Fast forward a year to next summer, same situation, except I plan to have lunch with my clients at Parker Creek Marina's new restaurant.  That's right – Parker Creek Marina is opening a restaurant in 2015, and I think it's a great addition for the west side of the Lake Martin.  Below is a picture I took of their plan.  It's on a bulletin board inside the ship's store, so it's available for everyone to check out.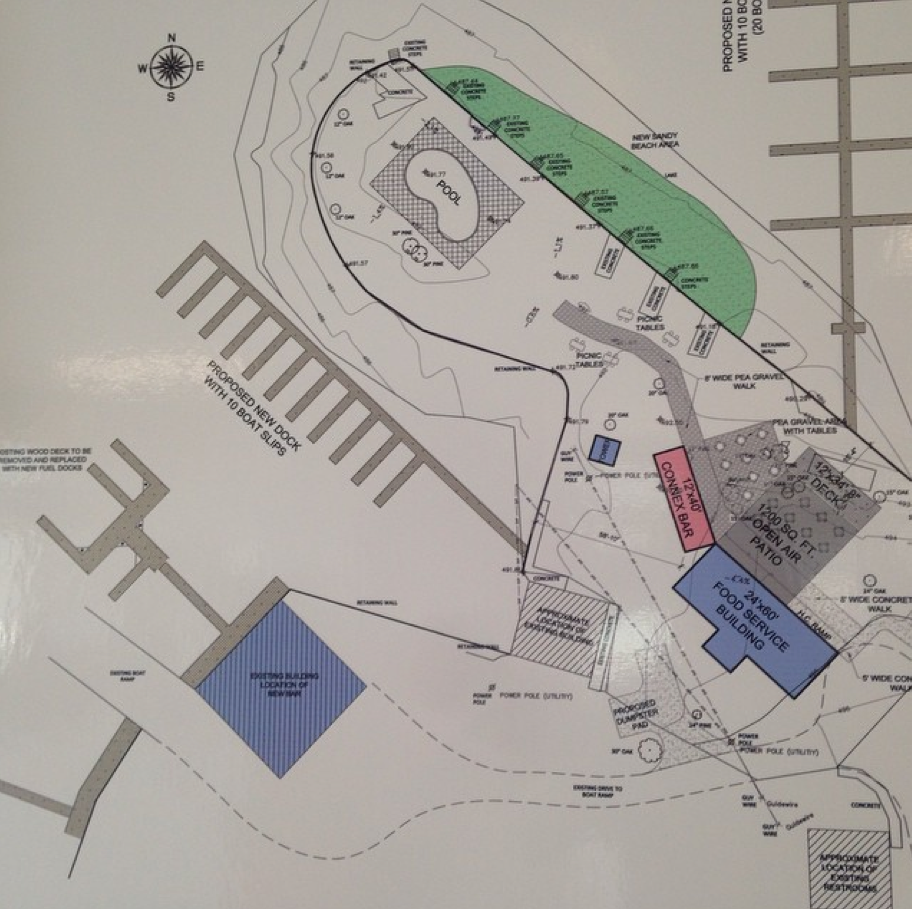 The back story on this restaurant has to do with the elusive Parker Creek food boat I've been searching for.  There were plans for a food boat (like Nibblers Float Thru Grill near Blue Creek), but the marina was told it had to install new septic in order to run this boat and be up to code.  They decided if they had to have new septic, they might as well have a permanent restaurant on their premises.  Parker Creek is such a popular area of the lake, and there just aren't many restaurants close by.  I hope they have wild success, and I will gladly swap in my bottled water and crackers for whatever fare they decide to serve.
If you're looking for a waterfront home in Parker Creek, the addition of this restaurant makes this area even more attractive. Give me a call and let's talk Lake Martin real estate. I'm a full time agent at Lake Martin, and 100% of my realtor time is devoted to helping clients buy and sell property here.  I can help you with any listing in the Lake Martin MLS, regardless of who has it listed.  I'd love to help you, too.