The Lake Martin hiking experience has just gotten much better with the addition of the Nature's Way Trails!
This new trail system is on the south side of the lake, just east of Martin Dam. To find the trails, plug in Old Tree Road, Dadeville, Alabama, into your gmaps and drive until you run out of pavement on Old Tree Road.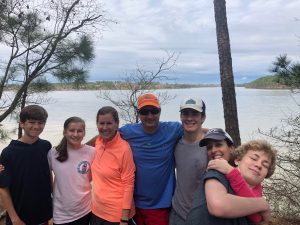 We took some time on a pre-virus warm winter day and had our first family hike there. We felt like they were really fun routes. They are almost all waterfront trails, and much of the time they afford big water views, looking at The Ridge, Kennebec, and the big water by Acapulco and Chimney Rocks.
The trails are well marked, and gazebos are scattered around lakeside, which make for excellent picnic spots. Bring a snack and pack in some water to drink! Mature hardwoods and pines make for great wildlife spotting opportunities. If you're a bird nerd like me, you won't be disappointed.
One trail (the Old Tree Trail) is pretty straight and flat, to accommodate those that want to take it easy. Another one (Nature's Way Trail) is a bit more challenging since it follows the contour of Lake Martin.
The trails are very near Lake Martin waterfront neighborhoods like Kennebec, The Village, Marina Marin, and the Landing at the Rock. All of these neighborhoods are within easy walking distance, so hardy hikers could walk out of their front doors, walk to the trailhead (a couple of miles?), and then go for it.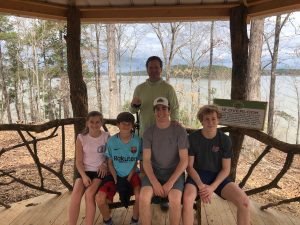 If you are interested in selling or buying waterfront property near the Nature's Way Trails, I would love to help. I am a full time real estate agent here at Lake Martin. Please contact me at the number at the top of the screen.
If not, maybe we will see each other hiking!