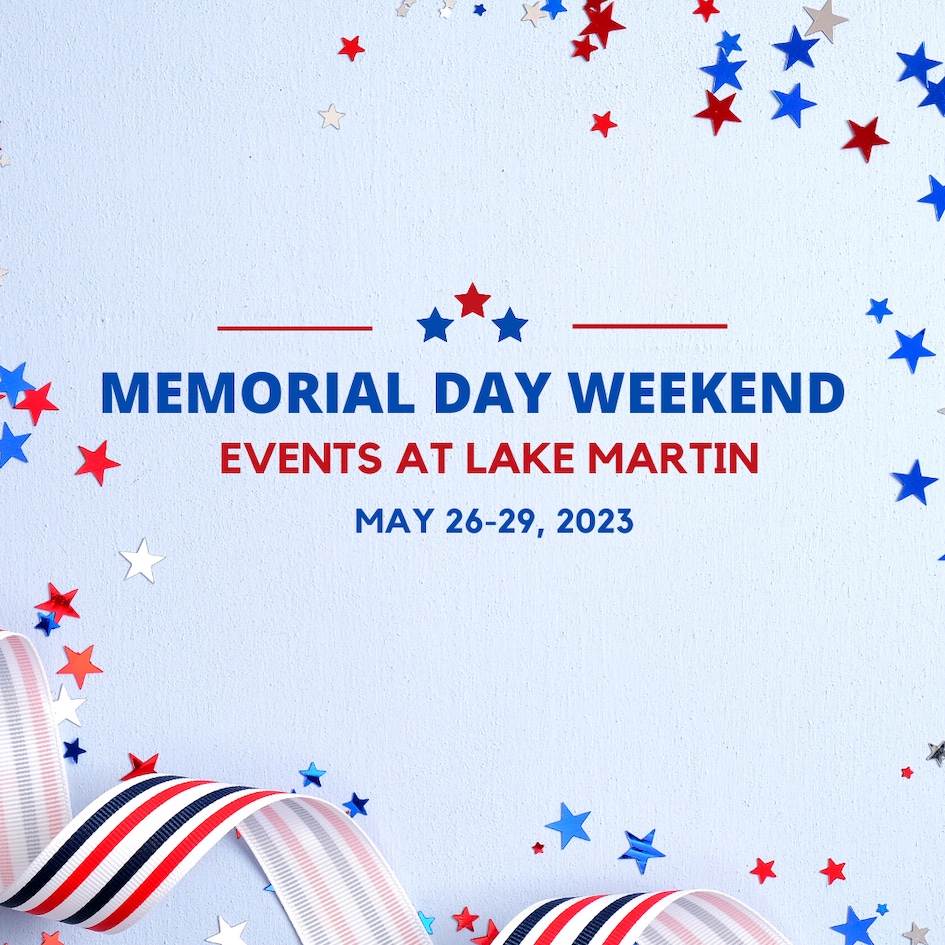 Memorial Day weekend at Lake Martin is the unofficial start to the summer – a long weekend to enjoy fun events and time outdoors with friends and family.
Are you wondering what's going on at Lake Martin?
Download the FREE Lake Martin Voice app to have a valuable resource for finding events at Lake Martin. Since it is specific to the area it can provide the most up-to-date and detailed information about local events. Explore its features to find Memorial Day events, activities, and other useful information related to Lake Martin!
Here is a list of events happening at the Lake this weekend:
Friday, May 26th
Saturday, May 27th
Saturday, May 28th
Monday, May 29th