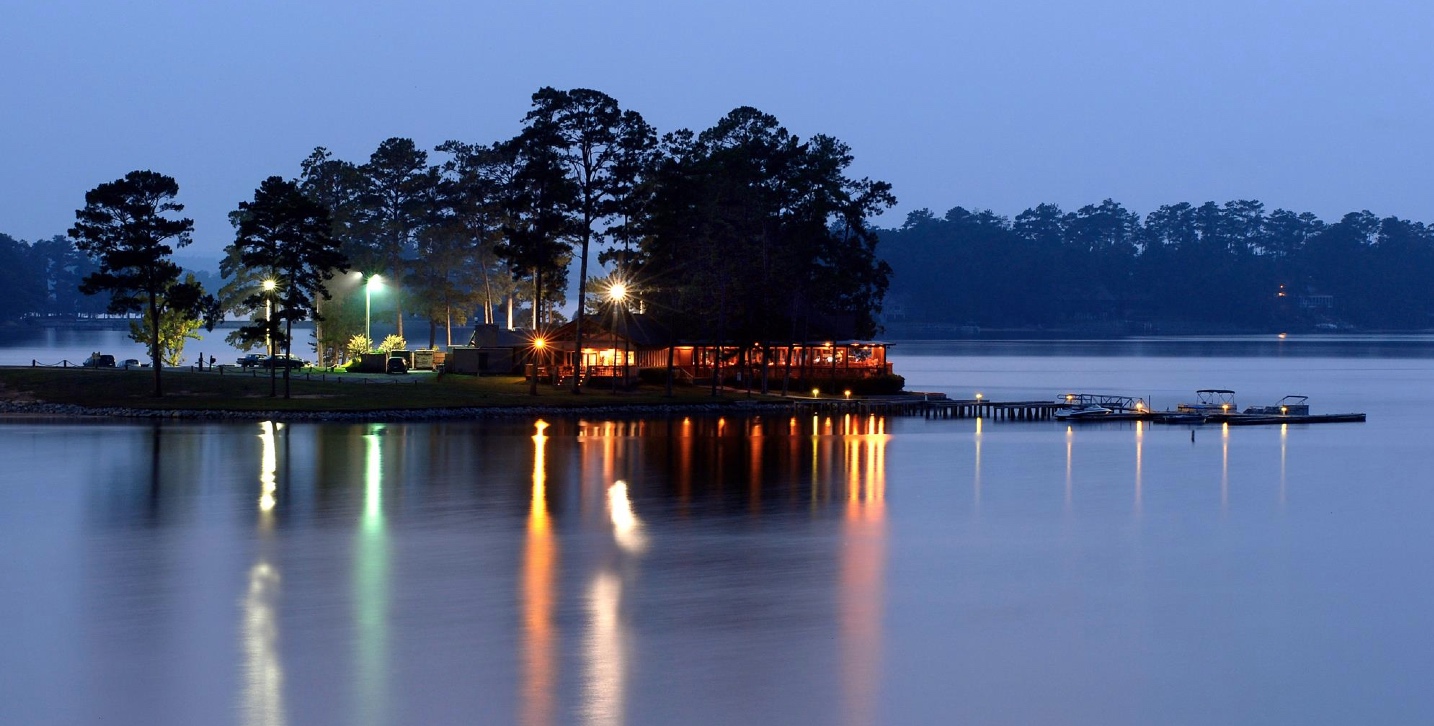 People come to Lake Martin for many reasons. The lakeside beauty is one of the many attractions. You also have many nice restaurants on Lake Martin. These restaurants offer good food and scenic views of the lake.
This post will explore some of the top places to enjoy a lakeside meal by Lake Martin.
Lake Martin Real Estate Market Watch
The average sales price of waterfront homes on Lake Martin in Alabama during September 2023 was $980,000. Real estate data changes constantly.
Contact Lake Martin Voice Realty for help buying and selling homes near Lake Martin.
4 Lakeside Restaurants on Lake Martin Alabama
Kowaliga Restaurant
295 Kowaliga Marina Rd, Alexander City – (256) 215-7035
Kowaliga Restaurant offers a relaxed atmosphere and fantastic views. Named after the famous song "Kowaliga" by Hank Williams, this spot is perfect for enjoying Southern favorites. The views of the lake are also well worth your time. Kowaliga is the oldest and most famous of the waterfront restaurants on Lake Martin. It is located next to Kowaliga Marina.
The Social at Lake Martin
2001 Castaway Island Rd, Eclectic – (334) 458-0260
The Social offers a unique dining experience with a modern twist. Enjoy a diverse menu that includes seafood, sandwiches, and craft cocktails. Beyond the food, you can enjoy stunning lakeside views from their spacious patio. As of this writing, The Social is one of the newer dining spots on Lake Martin. It used to be called Castaway, or Castaway's Boathouse Lounge, for many years. When the current owners rebranded as The Social, they renovated it and gave it a much more open air feeling.
Chuckwalla's Pizza at Chuck's Marina
237 Marina Rd, Dadeville – (256) 825-7733
Chuckwalla's Pizza is a popular lakeside hangout serving casual fare and ice-cold drinks. Sit back on the deck, savor a delicious pizza, salads, sandwiches, and wings, and watch the boats go by. Chuck's often has live music during the warm months, so be sure to download the free Lake Martin Voice app to keep up with the schedule.
SpringHouse Restaurant
12 Benson Mill Rd, Alexander City – (256) 215-7080
For a more upscale dining experience, head to SpringHouse Restaurant. Located atop a hill overlooking Lake Martin, it offers an incredible view of the lake. They also have one of the best menus in the area.
Find Your Lake Martin Home!
Are you interested in buying a home near Lake Martin? Click here to contact Lake Martin Voice Realty. We are experts in the local real estate market. Reach out now to see how we can help.
Thanks for visiting!