In the flurry of activity around Lake Martin for Memorial Day, I realized I hadn't posted anything about ReMax Around the Lake's Linda Shaffer being on HGTV!
The Episode is called "All In The Family" and the link is here on HGTV. Click there for the latest but there is an upcoming airing on June 6 at 6:30pm ET / 5:30 PM CT.

I posted it on my Facebook page but hadn't said anything here. Linda was on an episode of Lakefront Bargain Hunt, just a week after Amy Clark was featured. It seems Lake Martin is having a real run of promotion by the network. I can't blame them, Lake Martin is a great place.
Linda's contact info is:
Linda Shaffer, GRI, ABR
REMAX Around the Lake
5295 Highway 280
Alexander City, AL 35010
Office Phone – 256 329-5253
Cell – 256 794-4641
shaffer @ lakemartin . net
http://lindashaffer.com
I also can't blame HGTV for selecting Linda. She is has been an outstanding agent for a long time and even better person for longer.  She lives in the same neighborhood as my parents. When I first started selling real estate in the Lake Martin area, one of the homes I was to show was Linda's listing. She invited me by her house and gave me lots of words of encouragement about the industry. I will never forget it. Also, her husband also offered to let me borrow his truck anytime, just in case I ever need it! That's the way they are.
The original episode aired on Mother's Day, which was appropriate. The show featured Linda helping her daughter Lacey and Lacey's husband John look for a home. Everyone came out looking great. Lacey, of course, is of Wickles Pickles fame, and John is a world traveling sculpture restorer for Robinson Iron. It had a happy ending and I thought they did a great job capturing Lake Martin in the fall!
I am so happy for Linda, and her entire family, as well as ReMax Around The Lake. A well deserved spotlight on some great people!
Friday May 22 was the Grand Opening of a new restaurant – Lake Martin Pizza! If you would like to call them, their number is (256) 373-3337 and they are located at 5095 Highway 49 S, Dadeville. Basically it's at the shopping center that is at the corner of Highway 49 and Tallapoosa County road 34. For their info see their: facebook page.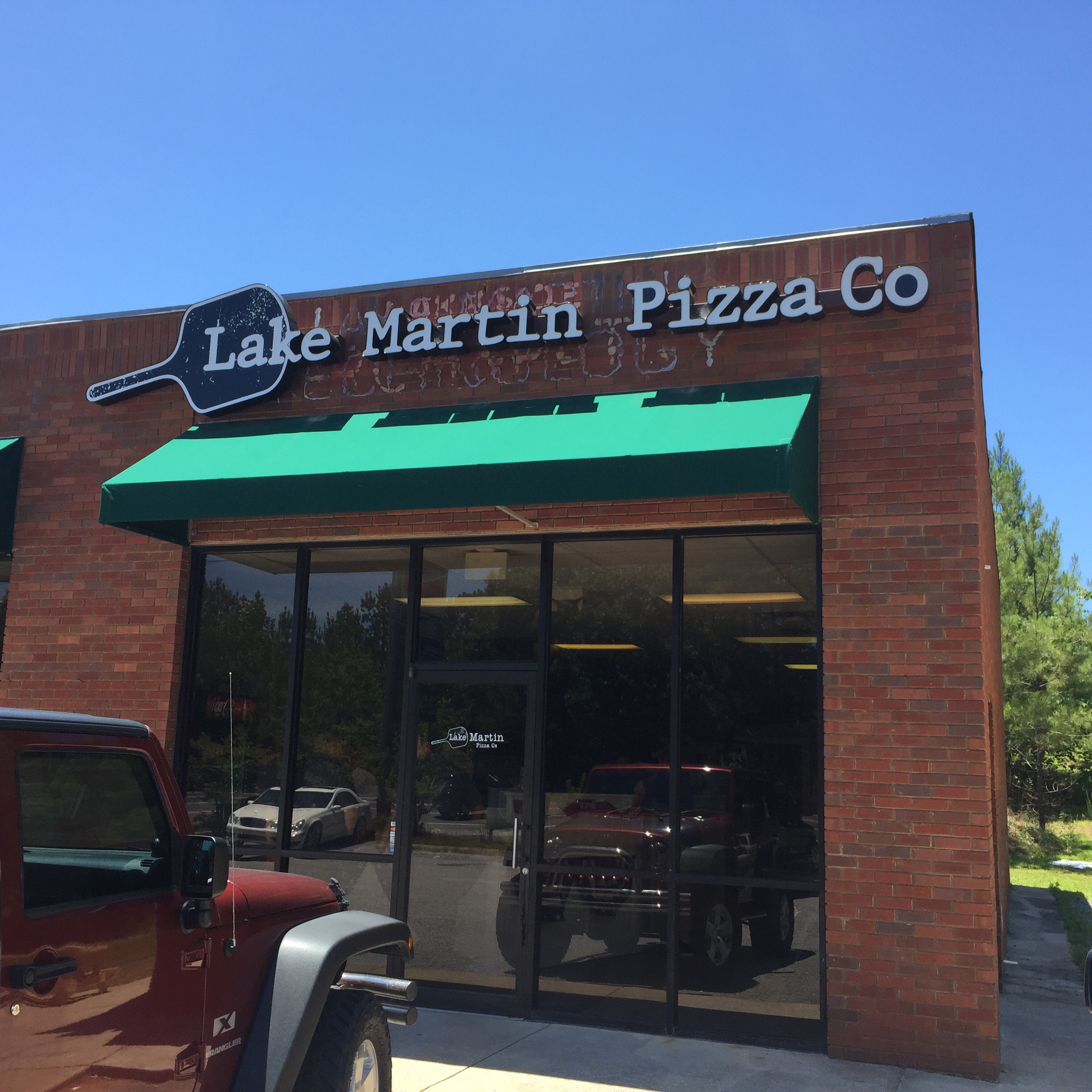 I am happy to report that their pizza is great! I ordered the "Kira's Favorite"- it was a sorta white pizza. It had chicken, pesto, feta, garlic, onions, and sun dried tomatoes. I really enjoyed it as well as the garlic rolls I got. I am not normally a garlic and onions guy but these were not overpowering. They are tasty!
They make their dough and sauce fresh each day and use as many local products as possible.
Plug for my free Lake Martin Voice app:
If you would like the easiest way to see the best Lake Martin area restaurants, on and off the water, plus their hours, their locations, and their menus, please download my Lake Martin Voice app. It's free, available on Apple, Android, and Kindle. Plus it is the best way to see all Lake Martin area events, weather, Marinas, and of course, the best mobile real estate search! CLICK HERE for the Lake Martin Voice App!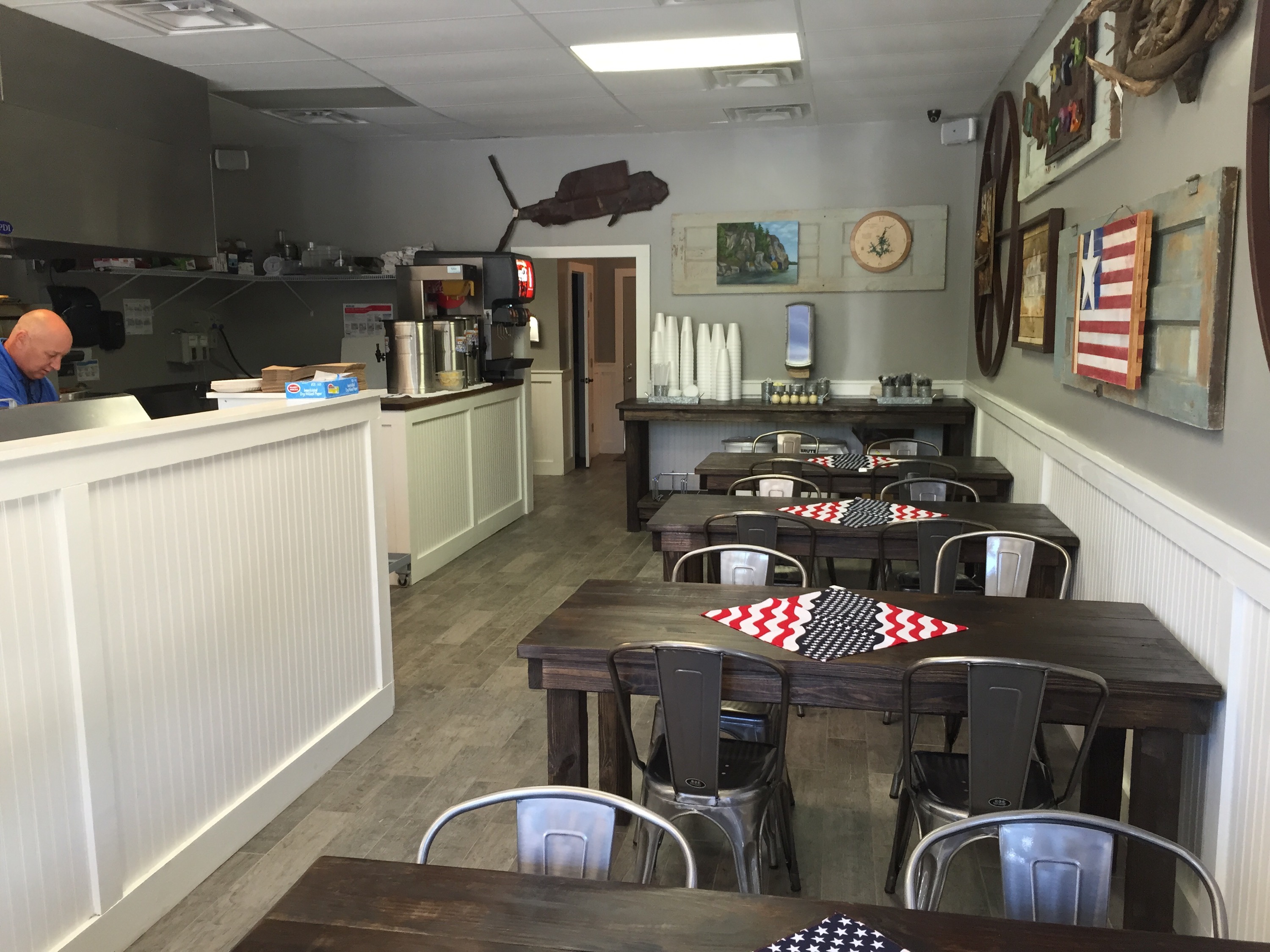 Future Plans for Lake Martin Pizza
I talked to the owner and here are his very near future plans:
Wine Bar – will serve beer and wine. Maybe a speciality drink, but the focus will be on wine and beer
Outside seating – they are creating a covered patio area to the side so they will have outside seating and a guitar player on weekends
There are a lot of great events and things going on at Lake Martin this year for Memorial Day 2015!
I would like to list some, not all of them below.
The best way to keep up with all events at Lake Martin is to download my FREE app, Lake Martin Voice.  Here's a quick video of how it works for Events: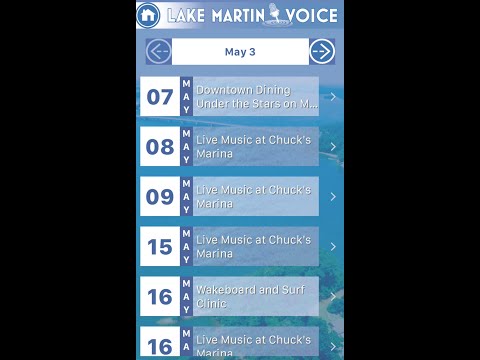 The app is available for iOS in the Apple Store and Android also. Like I said, it's FREE. The app also has a quick guide to Lake Martin area restaurants, marinas, a real estate search, weather, and more.


Memorial Day Events for Lake Martin
Art on The Lake – is at Children's Harbor near Kowaliga Bridge. It is one of my favorite events all summer because they showcase the rich trove of artistic talent that is around the Lake Martin area. Plus, Children's Harbor is a charity near and dear to many hearts. It's on Saturday and Sunday, starting at 9 am. My tip is to go to the pancake breakfast below at 8 am on Saturday, then go to at 9 to Art on the Lake.
Crossroads Pancake Breakfast – at Russell Crossroads. It's $5, cash or check, and the proceeds go to the Crossroads garden. Saturday 8 AM – 9:30 AM.
Chuck's Marina - Chuck's Marina has really stepped up their game this year. They have added another oven to crank out more pizzas, and they have live music every weekend. Unless you download my app, Chuck's Facebook page is the best way to keep up with their music schedule. Friday and Saturday night, 8 PM to 11 PM, Friday and Saturday.
RXR Fest – Russell Lands is starting a new tradition called RXR Fest – music and fun and activities around Russell Crossroads and the Green at Catherine's.
But Seriously, please download my free app!
It gives you so much more than just Events.


March 2015 was another great month for Lake Martin waterfront home sales.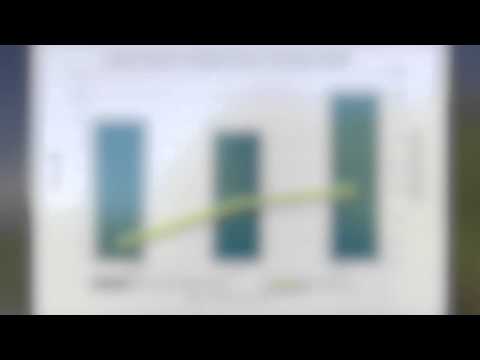 The graph below was provided by the Alabama Center for Real Estate (ACRE). On it you can see the number of homes sold monthly and the amount of inventory in the Lake Martin area during those months. ACRE's chart shows the months of March for 2007 through 2015.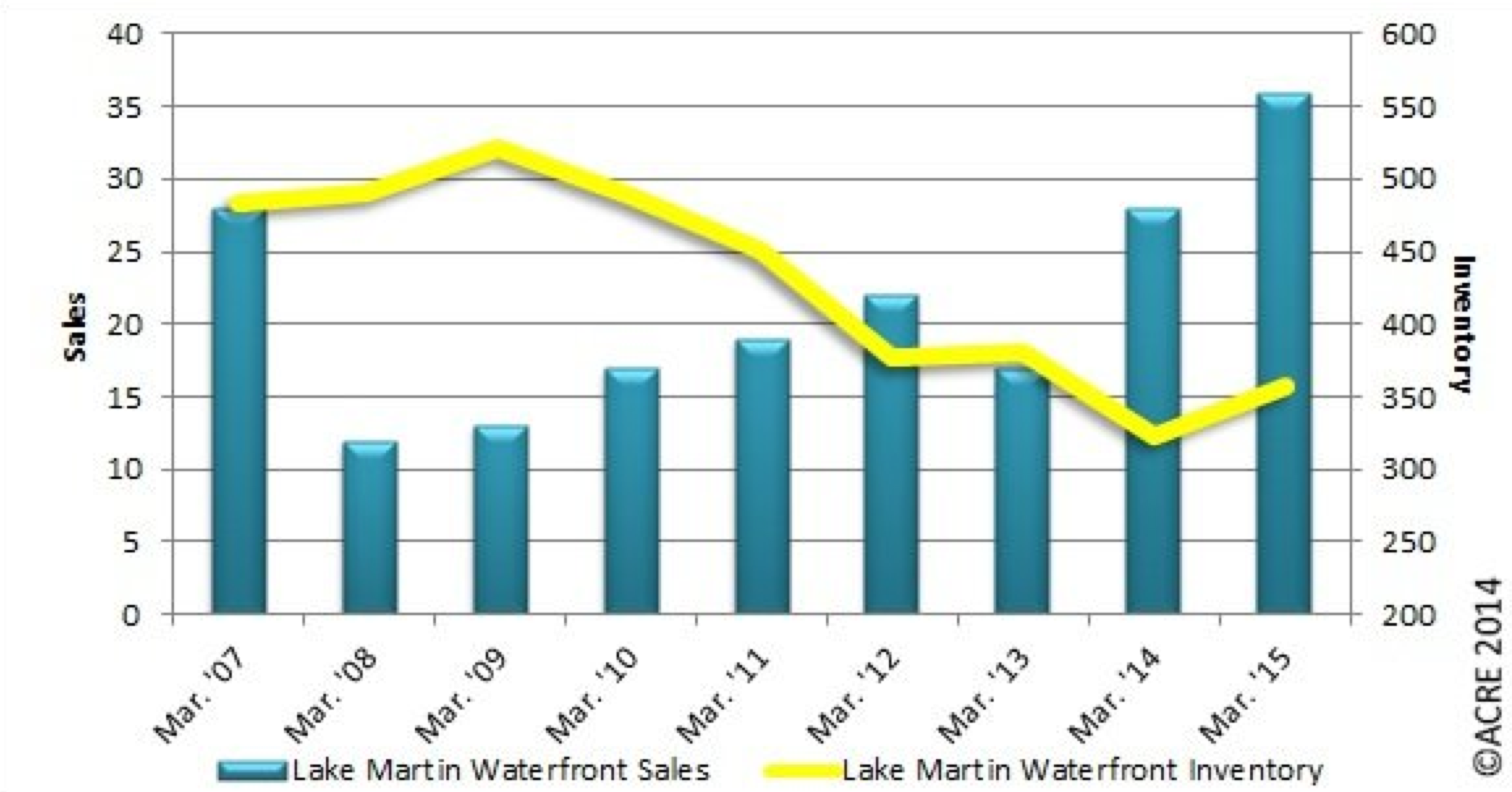 March has been consistently been a good month for Lake Martin waterfront home sales.(*) In 2015, 36 homes were sold in the month of March. This number includes sales from all brokerages and real estate agencies that participate in the Lake Martin MLS. In 2014, there were 28 homes sold in the month of March, so there was an 8 home increase in sales from 2014 to 2015. This is impressive, because 2014 was a record year for sales. The previous record year for sales was in 2005, when 30 waterfront homes were sold in March.
Lake Martin Home Price Changes?
A question I hear a lot is, "if Lake Martin home sales are up, what about prices?"
It's a great question. When I looked back at the entire year of 2014, I did not see evidence of a huge price increase for waterfront property. What I saw, maybe, was a slight increase. Perhaps a couple of percent, but it's hard to parse the numbers that tightly. Looking forward, I think you have to consider the amount of waterfront homes for sale right now on Lake Martin.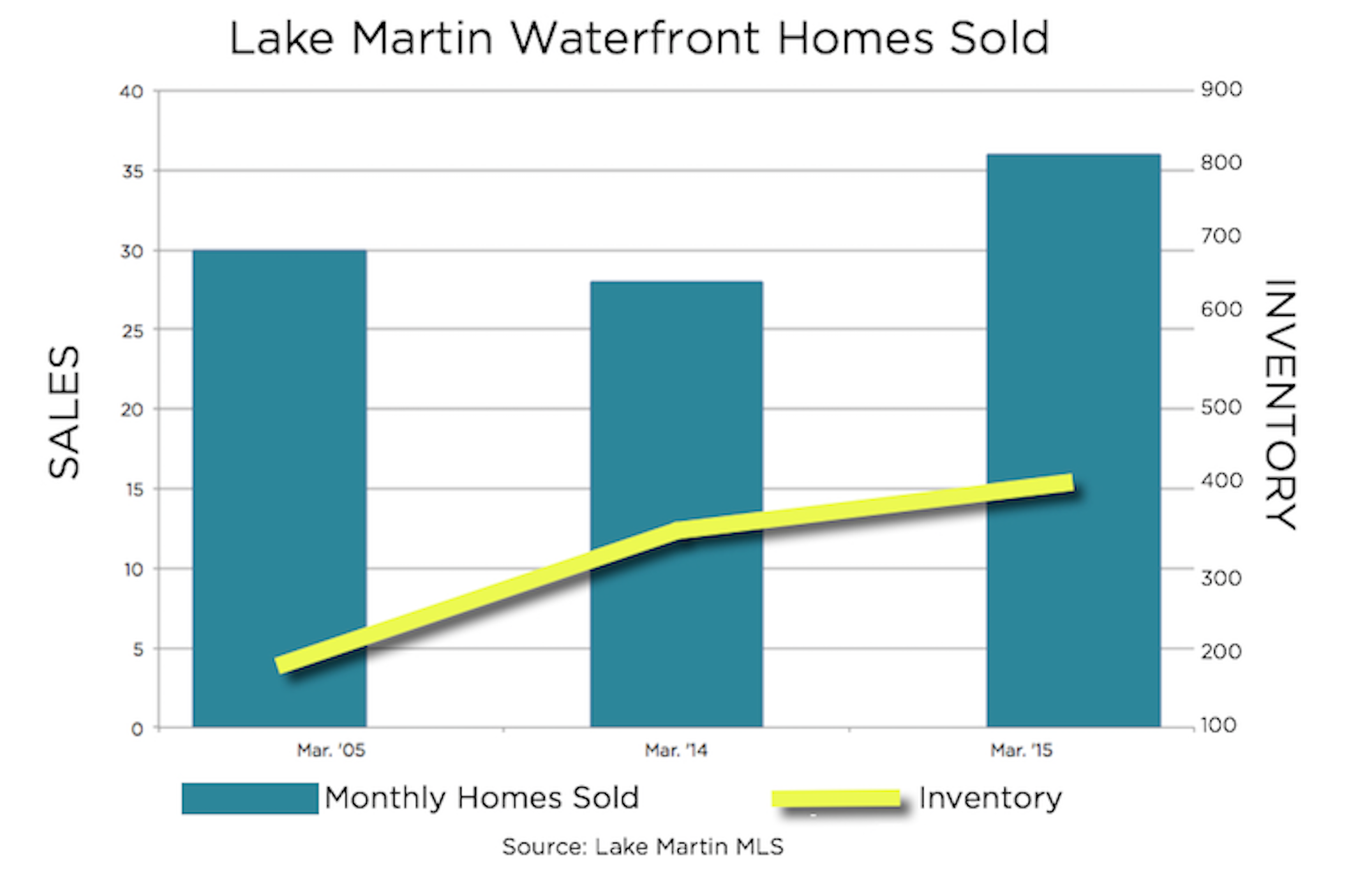 There are currently 358 homes for sale right now in the Lake Martin MLS. In comparison, there were 324 homes for sale at this time in 2014. Back in 2005, there were 180 homes for sale and prices went up from 2005 to 2006.  To emphasize this point, I cut the ACRE chart down to only the years of 2005, 2014, and the current year.  For example, in 2005, when we had 180 homes for sale and selling 30 homes a month, it was only 6 months of inventory being sold.

I think that 2015 will be the first year in a while that we will be able to go up in price. I don't think we will see huge (30%) price jumps like we saw in 2005 because of the ratio of sales to inventory. But I do think we have a pretty good chance for a home price increase here at Lake Martin.
Only time will tell, so check back for more market reports as the year goes on.
Do You Need Help At Lake Martin?
I'm a full time real estate agent here at Lake Martin. I write these market reports help my clients. Do you need help with buying or selling at Lake Martin, please contact me, John Coley, by using this contact form, calling me at 334 221 5862 or emailing directly at john (at) lakemartinvoice (dot) com.
Copyright notice – the above, and every other post on this blog, is the property of John Coley, Broker, Lake Martin Voice Realty. Appraisers may use my information in their appraisals without charge or asking, but please give me credit by citing me, my company name and title, and website address of http://lakemartinvoice.com.  If anyone else would like to use this information, please contact me here and ask. I probably will let you do it, just please ask!
(*)Disclaimers: All of the above info was taken from the Lake Martin Area Association of Realtors Multiple Listing Service. Accuracy is not guaranteed but deemed reliable. The above does not include sales by   FSBOs or developers that sell privately and not through the MLS. But, I do think that the above represents a very large majority of all waterfront sales on Lake Martin, Alabama.
This Saturday, May 30, is this year's installment of "Paddle for a Purpose." This annual stand up paddle board race is also a fund raiser for Children's Harbor, one of Lake Martin's most popular charities.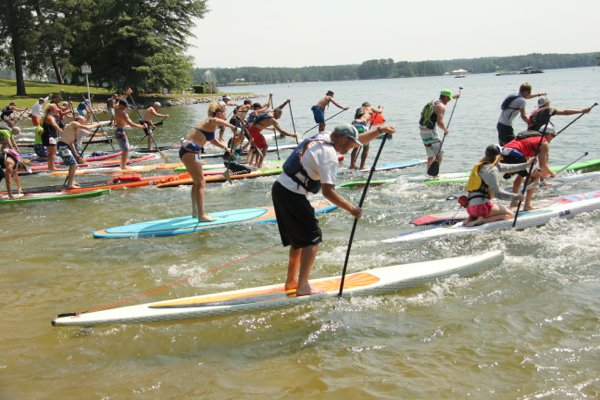 This SUP race is also part of a three race series called "SUP the South." This means that lots of paddlers from around the southeast will be on hand at Children's Harbor. The first leg of the series was in Bay Saint Louis, Mississippi. The Lake Martin race on May 30 is the middle, and the triple crown closes in Destin, Florida, on June 20, 2015.
Racers will have a choice of a 1 mile fun race, a 3 mile, and a 6 miler.
How To Register for Lake Martin's Paddle For a Purpose
CLICK HERE to register for the Lake Martin Race.
For more information on the series, see this Facebook Page.
Last year, one of my sons raced in the one miler. This year the other one will! We are every excited about the event and Lake Martin Voice is proud to be a sponsor again this year.
Other big sponsors are Bote Paddleboards, and my friends at Lake Martin Dock Company. I bought my Bote at Lake Martin Dock. I get asked a lot about what board I have, it is the 12 foot HD. I really like it because it's flexible, – I can do about anything with it. I fish from it, paddle around for fun, and even occasionally race. I haven't done yoga from it yet, but would love to try.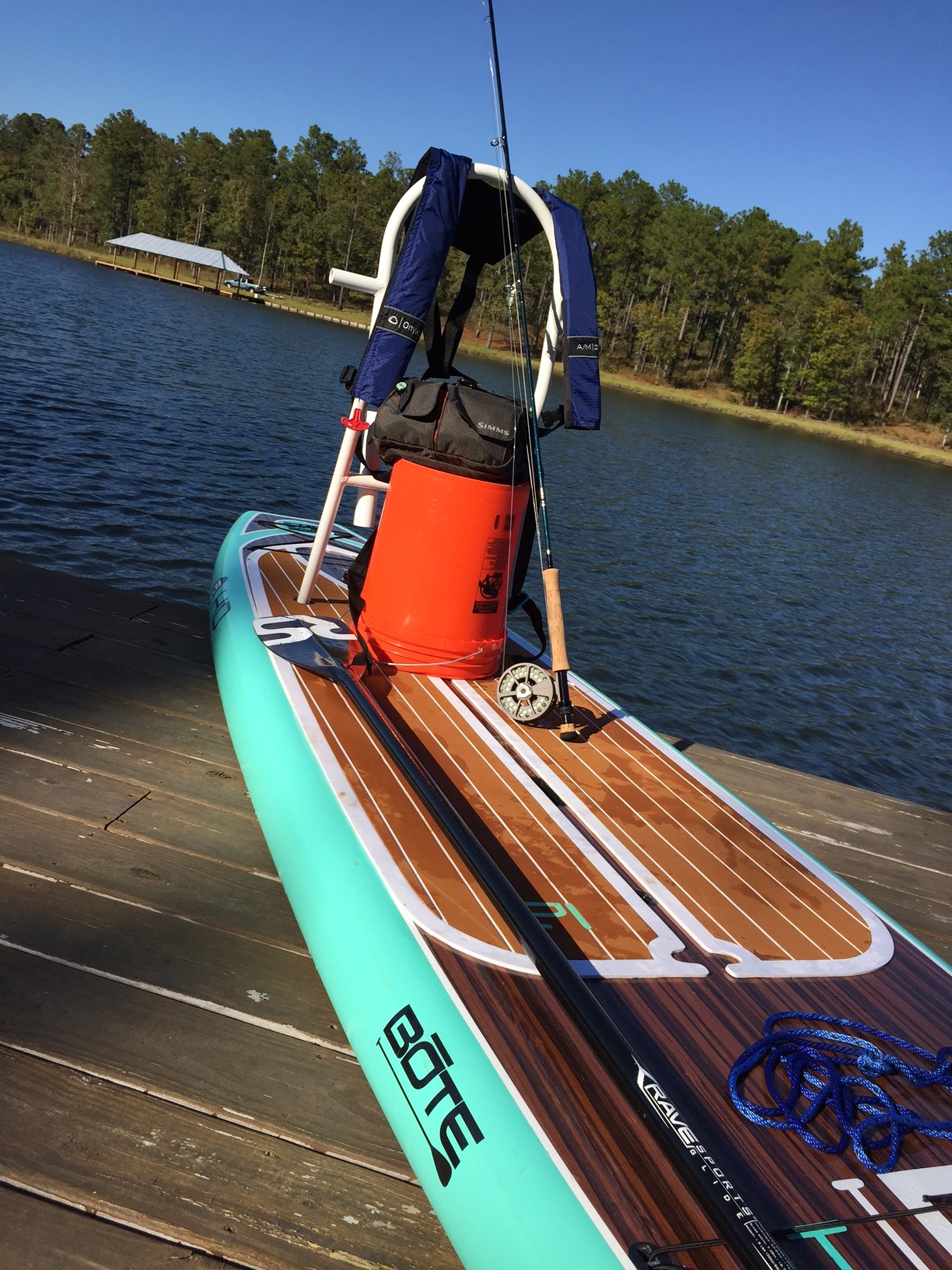 Here's a link to a post I wrote about my  fly fishing setup for my paddleboard. I am on a multi year quest to learn to consistently catch Lake Martin striped bass, on my fly rod, from my paddle board. It's a work in progress! Maybe I can pick up some tips from the pros this weekend.
If you have any pointers, I would love to hear them!

Local Lake Martin agent Amy Clark is featured on an upcoming episode of HGTV's Lakefront Bargain Hunt!
Amy is the broker and owner of Amy Clark Real Estate. Amy's contact info is:
Amy Clark Real Estate, Inc.
1994 Cherokee Road
Alexander City, AL 35010
http://sellinglakemartin.com
Amy is a great real estate agent and friend. She has been a very loyal member of the Lake Martin Area Association of Realtors for years, and has served in just about every office there is. Amy is also a hard working, good person, and I am so happy for her that she and her husband and fellow agent Todd were featured on HGTV. Please tune in to watch!
Show times:
Sunday May 3 at 7:30 pm CST
Monday May 4 at 2:30 am CST
Friday May 8 at 1:30 pm CST
Here's the link on HGTV's site: Lakefront Bargain Hunt
Waterfront Lake Martin home for sale in the Real Island / Little Kowaliga area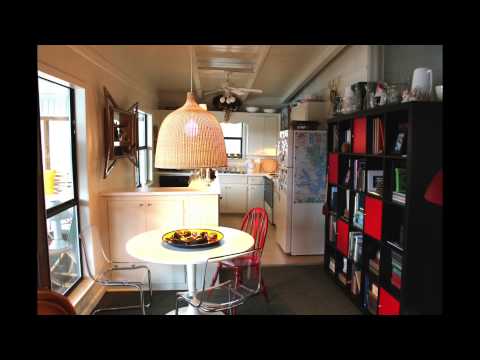 Do you long for an escape from work? From city life? Are you looking for a real departure?
Do you find yourself remembering when cabins were cabins, not extensions of pretension? When dirt roads led to gold, not away from it? Then 236 Delilah Lane on Lake Martin could be the perfect place for you to come away and put your phone on Do Not Disturb.
Nestled in a modest hill in the woods, its close to home in Little Kowaliga or Real Island area of Lake Martin. Because its bordered on one side by 38 acres of forest, you'll soon forget the world of instant notifications and expectations.
The home comes fully furnished and decorated by two renowned architects who captured the spirit of the cottage. It's a place to experience Lake Martin in a tangible way, and experience a lifestyle that doesn't take itself too seriously.
Upstairs the wood ceilings, wood burning fire place, and galley kitchen support the main bedroom and bathroom. Downstairs the guest bedrooms share a bathroom and are only 3 steps from the water at Lake Martin.
Go for a boat ride or stay here and paddle to cast a fly against the lake shore. You can lounge on the swing and read on the screened in porch. If you know the difference between a buzzing phone and the call of the cicada, or if you'd like to learn, please come see this home. Keep your phone on, but only if you want to.
For more information about this home, CLICK HERE.
Or, just call me, John Coley, directly at 334 221 5862 or contact me here. I would love to show you all this home has to offer!
Often, I'm asked, "How is the market doing in 2015 compared to 2014?" In short, I think its doing great! If you look at the graph below provided by the Alabama Center for Real Estate, you can see that February 2015 sales doubled from February 2014. In February 2015, sales were at 14, compared to sales at 7 in February 2014.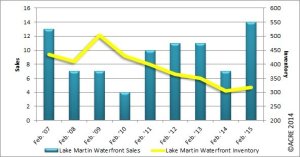 The yellow line, represents the inventory levels. The levels are the same, and certainly a lot better than they were in the dark days of 2007. Overall, when you look at the big picture, you can see that supply on the inventory side is similar and demand on the sale side is similar. We are poised for another great year here at Lake Martin.
Hear more about this in the video below.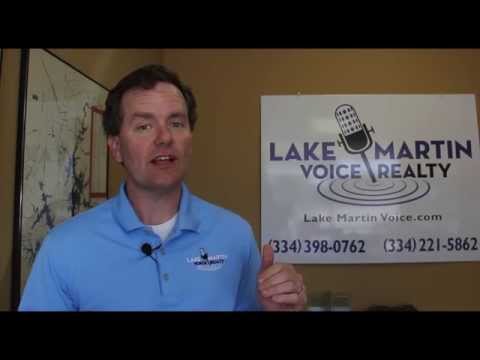 Pizza and milkshake lovers, beware.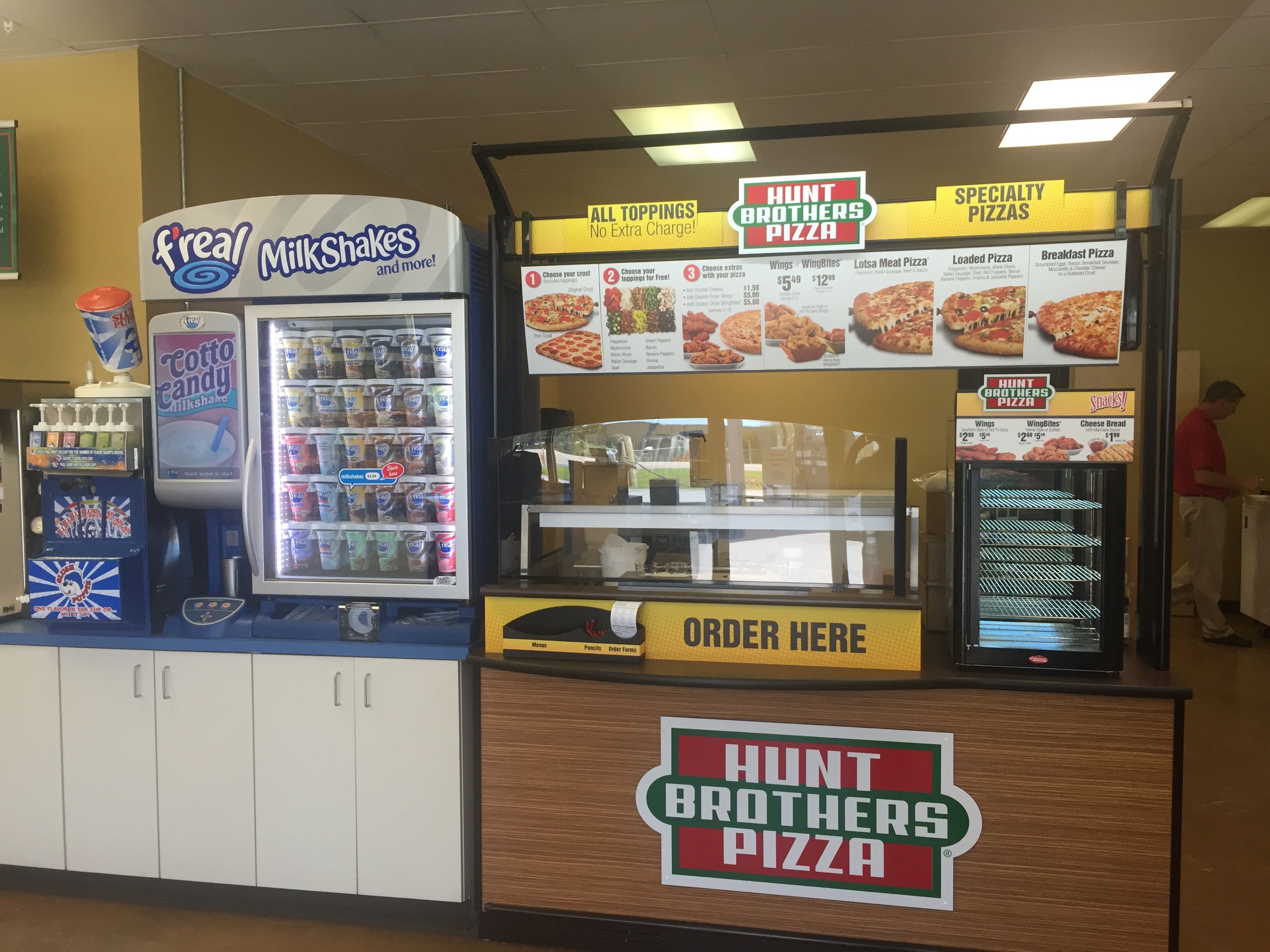 If you are ever around the Kowaliga area of Lake Martin, Nail's Convenience Store has just given us all yet another reason to stop by. My friends and clients know that Nail's is my favorite C store in the area. It's a clean, neat store that sells lots of good brands. The folks that own it and run it are great, too. Yes, I could be biased, I rent office space from them. But why don't you go in and judge for yourself?
Anyway, Nail's has recently added two exciting elements. They now sell Hunt Brothers' pizza. This is a bonus for me as there are times I am craving something a little more substantial, and don't want to drive "all the way" into town. There is also a f'real milkshake machine.
Maybe you have seen these before, but this country boy had not. Basically there are two parts: 1.) a freezer that contains an assortment of pre-made milkshake concentrate. and 2.) a mixer.  You open up the freezer and choose your poison, I mean flavor. They range from fruit smoothies to regular milkshakes (vanilla, chocolate) to Blizzard like mixtures (think chocolate + Reese's cups, etc).  The screen shows a video on what to do, but the cups have a foil top on them. You take off the foil top and place it on the chrome stand. It pushes the cup up into the mixer, where I suppose more milk is fired in there. You can select your consistency (smooth, regular, thick). The mixer does its thing, and then voila. You are in business.
After I posted a video on my Instagram account, my kids have been pestering me for a trip to Nail's.
Are you curious about Nail's or the other shops, restaurants, and activities around Lake Martin? Then you might like to download my free Lake Martin Voice app. Along with the best phone based home search around, it has the low down on what you might like to do or see while at Lake Martin. See: Lake Martin Voice App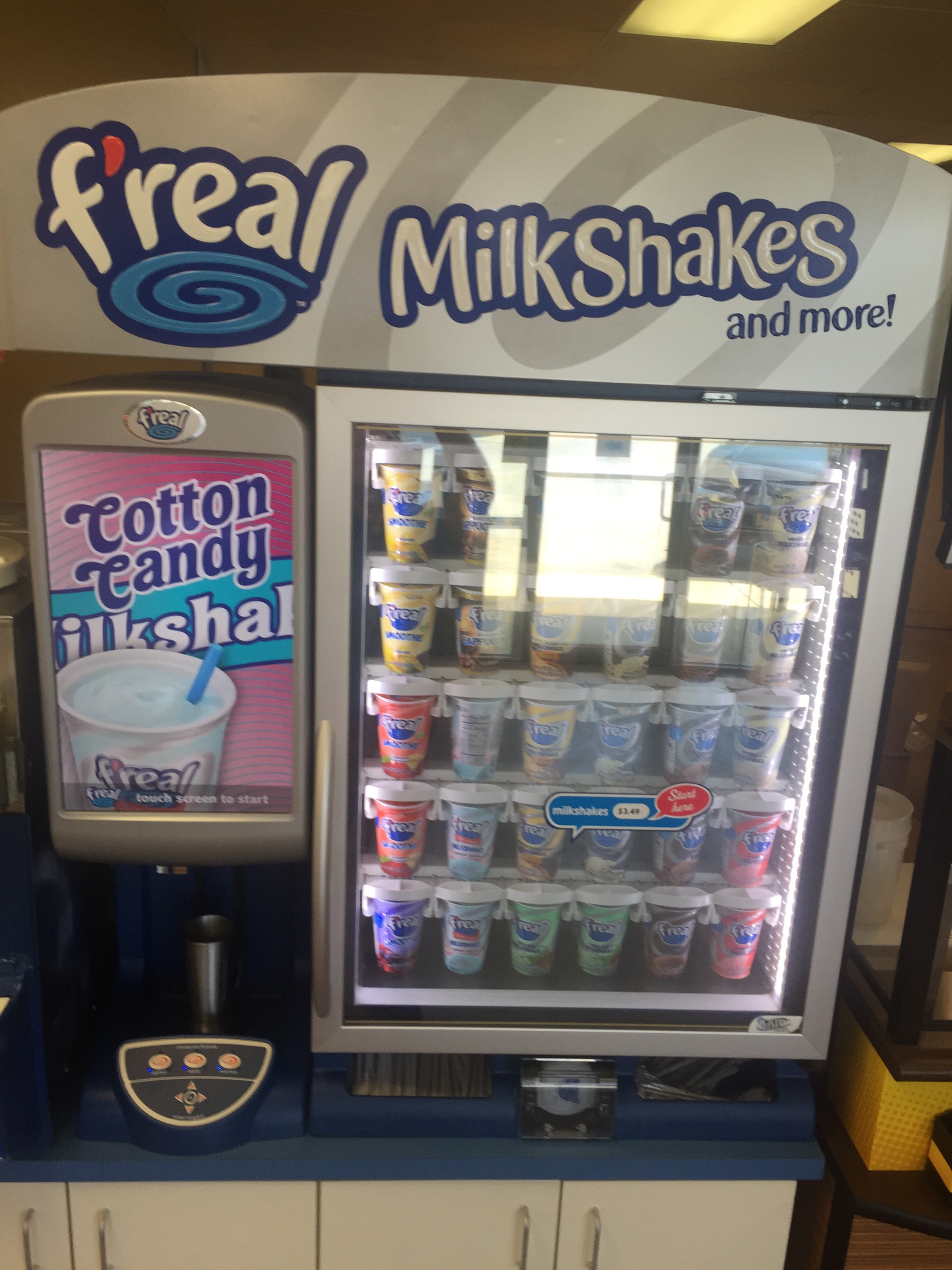 We have dropped the price on 38 Antler Road, a four bedroom, three bathroom waterfront home on the east side of Lake Martin.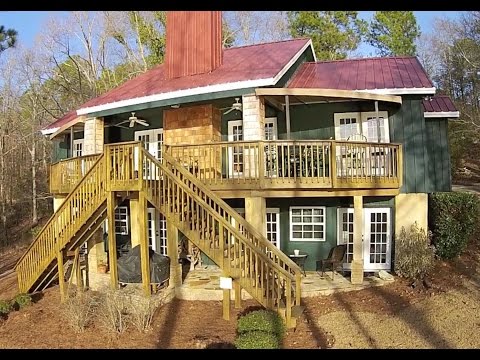 This home is one of my favorites, as it has really nice appointments, yet remains a fun, accessible lake house. It's located toward the end of County Road 34 on the Dadeville side of Lake Martin, so it's centrally located on the water. Check out the video above, or CLICK HERE for complete information on the home.
Or, just call me, John Coley, directly at 334 221 5862 or contact me here. I would love to show you all this home has to offer!