My Saturday was spent with a fun couple from Georgia, showing them Lake Martin waterfront homes for sale in Parker Creek.  Around lunchtime, we had an hour break in between showings and I was starving.  But with only an hour to spare, our lunch options were limited: bottled water and peanut buter crackers at the Parker Creek Marina were the best we could do.  And I was thankful for those.
Fast forward a year to next summer, same situation, except I plan to have lunch with my clients at Parker Creek Marina's new restaurant.  That's right – Parker Creek Marina is opening a restaurant in 2015, and I think it's a great addition for the west side of the Lake Martin.  Below is a picture I took of their plan.  It's on a bulletin board inside the ship's store, so it's available for everyone to check out.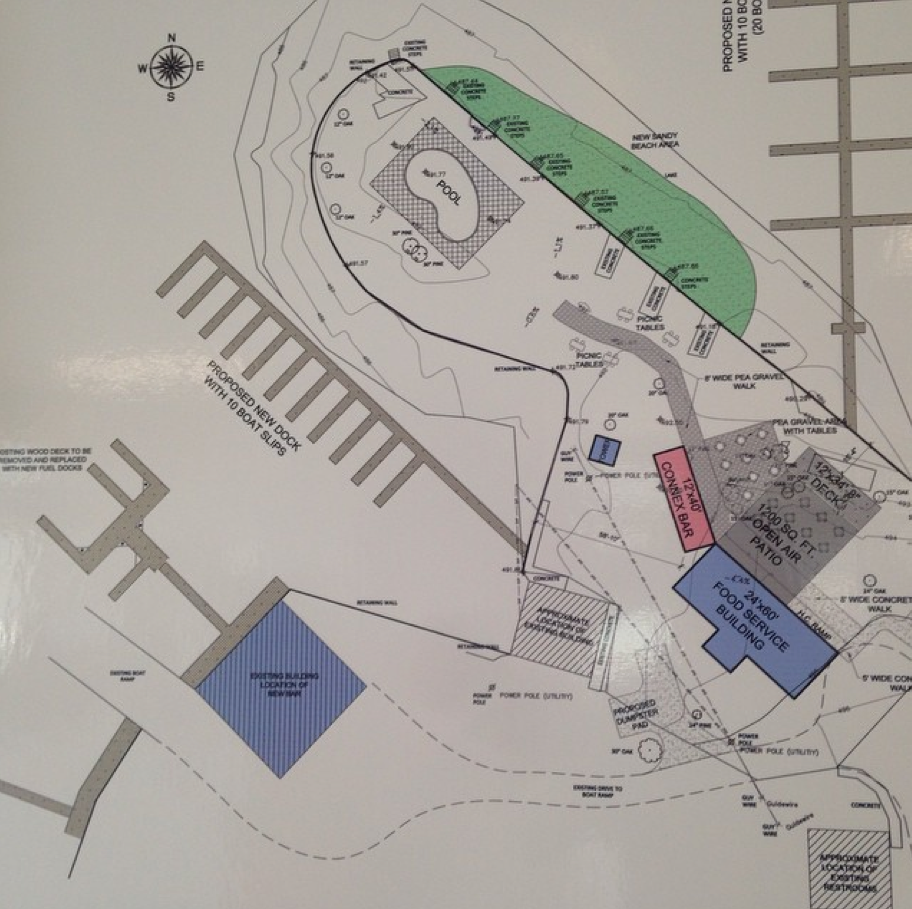 The back story on this restaurant has to do with the elusive Parker Creek food boat I've been searching for.  There were plans for a food boat (like Nibblers Float Thru Grill near Blue Creek), but the marina was told it had to install new septic in order to run this boat and be up to code.  They decided if they had to have new septic, they might as well have a permanent restaurant on their premises.  Parker Creek is such a popular area of the lake, and there just aren't many restaurants close by.  I hope they have wild success, and I will gladly swap in my bottled water and crackers for whatever fare they decide to serve.
If you're looking for a waterfront home in Parker Creek, the addition of this restaurant makes this area even more attractive. Give me a call and let's talk Lake Martin real estate. I'm a full time agent at Lake Martin, and 100% of my realtor time is devoted to helping clients buy and sell property here.  I can help you with any listing in the Lake Martin MLS, regardless of who has it listed.  I'd love to help you, too.
I originally wrote this article about Lake Martin waterfront real estate sales for LAKE Magazine's August 24th edition. As summer winds down, we have a chance to look at the Lake Martin MLS sales numbers and try and get a picture of what has happened with waterfront sales so far this year . . .
If this month's real estate market report was a Dukes of Hazzard episode, this would be the moment when Bo and Luke, driving furiously in the General Lee, round a curve and spot a "Bridge Out" sign that spans a muddy river. The camera would freeze on their expressions of "uh oh." Waylon would say something witty, and the network would cut to commercial.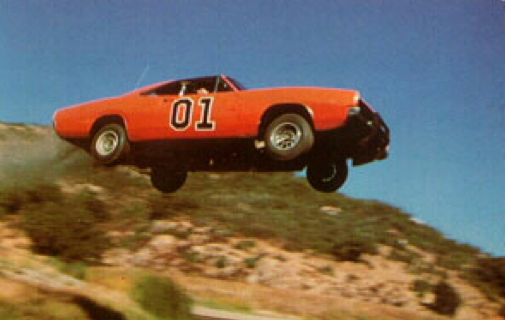 The question in the viewer's mind: Will this be great? Or mind blowing?
With Roscoe in hot pursuit, there is little doubt that the Dukes would jump the creek and escape.  But, there's a slim chance that the car might roll three times while Luke shoots a dynamite-laden arrow at a falling tree, saving some innocent bystanders in its path. Incredible!
We would still be amazed if they merely jumped the creek.
We find ourselves in a similar spot this month as we review the Lake Martin real estate market reports.
I examined the Lake Martin Multiple Listings Service (MLS) waterfront home sales for Jan. 1, 2014, through July 31, 2014. These results include all agents in the area but none from private sales between individuals or developers.
After reviewing the numbers, I have no doubt that the Lake Martin area is going to have a great year. But will it be incredible? Will we see the most homes sold since the record year of 2005?
The careful reader will recall that last year, in 2013, we were asking the same questions ("Lake Martin Lots Selling Hot in 2013″).  Through the end of July in 2013 there were 138 homes sold. That year did not end up beating the record of 2005, but it came close while trouncing the second place effort of 2006.  If we fast forward to the present, we see that through July 31, 2014, 168 homes have been sold, or 22 percent above 2013. We are tracking above last year, which was the second best year on record. Not bad.
But what if we look at how many waterfront homes were sold at this same point in 2005? Through July 31, all agents, all brokerages in 2005 sold 178 homes on the MLS, which is about 6 percent greater than this year.  We are not on a winning pace, but we are close. We are stalking the leader and coming down the stretch.
What about waterfront lots?
The year 2013 was a record breaker for waterfront lots sold on the Lake Martin MLS. For the entire year, area agents combined sold 71 lots, whipping the previous record of 55 in 2005 and almost doubling the prior year of 38 in 2012.
Are Lake Martin waterfront lot sales still hot in 2014?  In a word, yes.
The year 2014 is tracking just behind 2013. Through July 31 last year, we had sold 37 waterfront lots in the Lake Martin MLS. At the same date this year, 34 had been sold. I think that a difference of only three is not much to worry about, statistically, so it's safe to say we are on pace with last year.  At any rate, we have all but guaranteed that 2014's lot sales total will best 2012 and 2011.  I also think it is safe to say that this year will beat 2005.
So we return to the original question: Will 2014 be great, or will it be incredible?  We will know in a few months. My guess is that, on the home sales front, we will come really close to 284 waterfront homes sold but will not beat it.  There are 60 homes under contract at this writing, but not enough inventory, I think, to beat the record. Similarly, I think Lake Martin will see very close to 71 lot sales, but not materially more.
Don't be disappointed if Luke doesn't fire a dynamite-tipped arrow, we still will have had a great year if sales approach those numbers.
If you're looking to buy waterfront real estate, that means you probably want a boat.  And if you have a boat, you probably need some gas.  When showing Lake Martin waterfront homes, I often get these questions, "Where is the nearest marina?" " How do you get there by land?" and "How do you get there by water?" If you're looking for waterfront homes for sale in the Parker Creek area, then take a look at what Parker Creek Marina has to offer: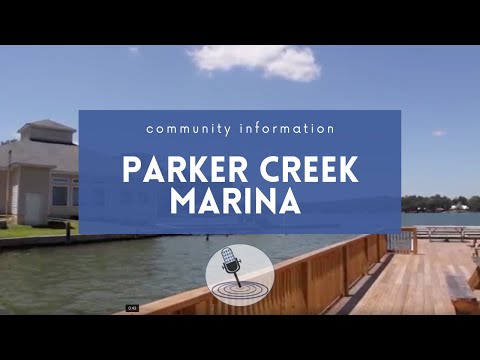 I've heard all about this food boat that is operating out of Lake Martin's Parker Creek Marina.  I haven't seen it yet, so I thought I'd drop by.  I went during the week, so the marina was closed and I didn't learn anything about the food boat.  But it was a pretty day and it gave me a chance to video their new dock.
I don't know exactly what Parker Creek has in store for next summer, but something's going on.  If you have any updates, let me know.
If you're looking to buy Lake Martin waterfront real estate in the Parker Creek area, check out my Parker Creek Neighborhood page.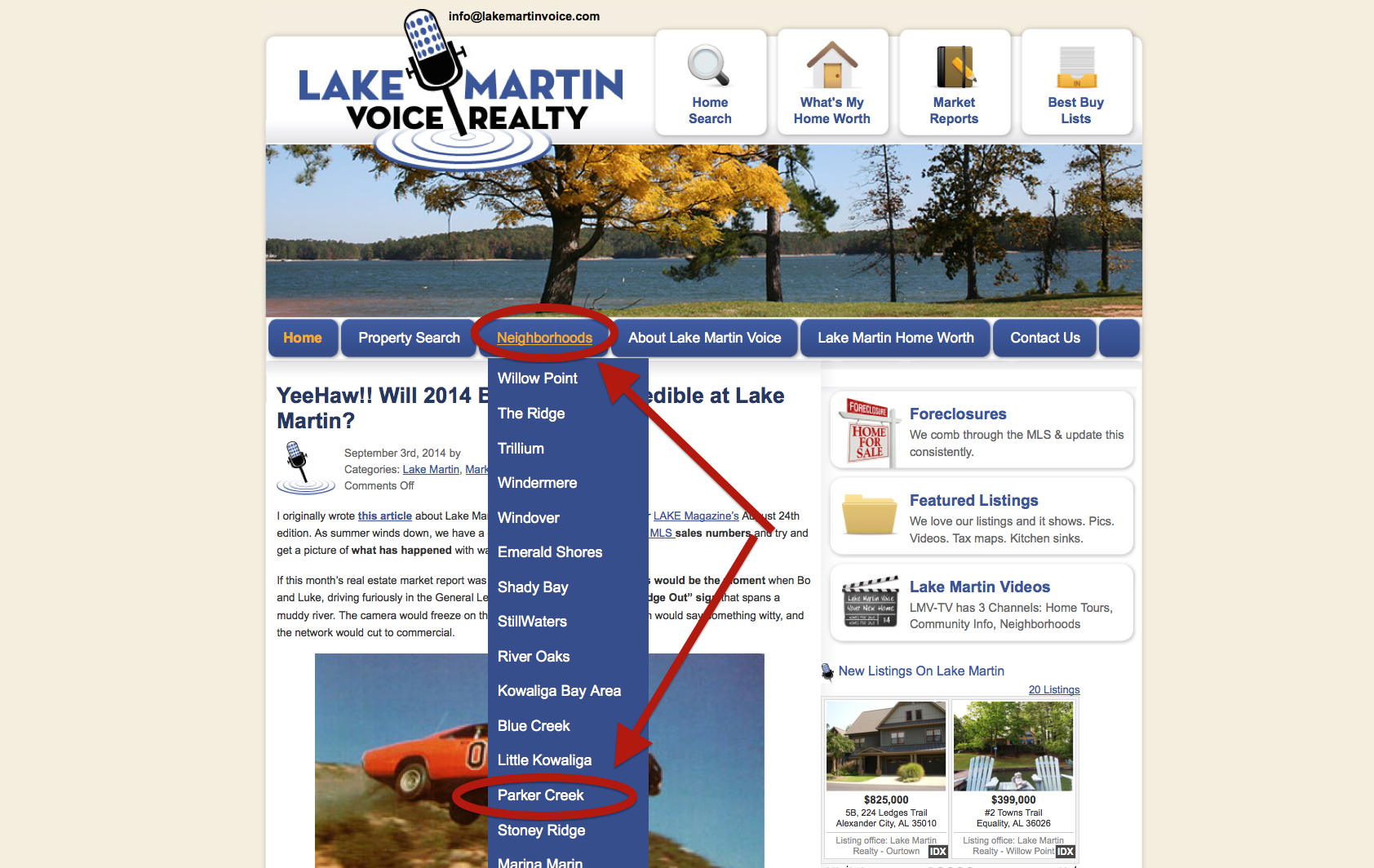 Lake Martin is huge, and it can feel overwhelming to search the entire lake for a home.   I created these Neighborhood pages to simplify the process.  If you know exactly where you want to be on the lake, quickly skim the live feed of current homes for sale in that area.  If you're not sure where you'd like to buy, use these pages to learn about Lake Martin in manageable chunks.  Each Neighborhood page has a video tour, a history of the area, a map showing boundaries, and most importantly, a live MLS feed of homes and lots currently for sale.  These are not just my listings – these are all listings from all agents and brokerages.
And if you see something you like, or you want help sifting through the info, give me a call and let's talk Lake Martin real estate.  334 221  5862.  I'd love to work with you!
One of the things that I love about Lake Martin is that I am constantly learning about new spots - rope swings, skiing sloughs, hiking trails, fishing haunts.  Despite the fact that I'm a full time real estate agent here, and despite the fact that I grew up in Alex City, rarely does a week go by where I do not learn of a new road or a new slough on Lake Martin.
For example, I read a recent issue of LAKE Magazine, and I learned about Peanut Point ("A Visit to Peanut Point" July 2014).  I know, I know, many of you readers are rolling your eyes right now.  How could I not know about Peanut Point??  But after I read about it, I had to seek it out.  I realized I had driven by there once before, last May, and wondered, "What in the world is going on here?"
We have some good friends who have a lake house on what they call the "Non-Palooza" side of Lake Martin, and they are Peanut Point regulars.  They offered to bring us by, and it was a lot of fun! There's something exciting about driving up by boat and getting boiled peanuts.  Lake Martin + boiled peanuts = Fun.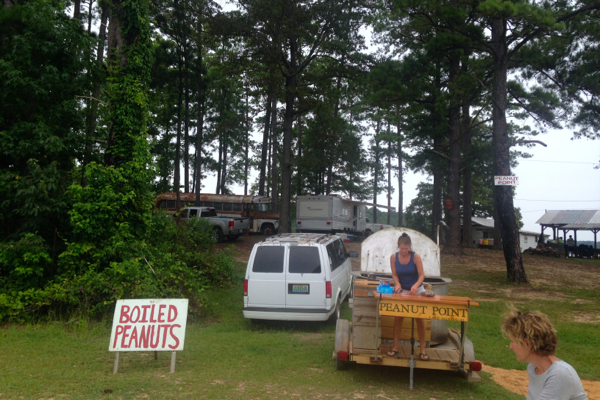 Granted, I am a huge fan of boiled peanuts.  A couple of football seasons ago I boiled a bushel of my own one Saturday for a marathon session of watching SEC football.  I ate so many that the next morning I awoke convinced I had a stomach virus.  My wife gently reminded me that my sodium intake the previous day was gargantuan.  Never-the-less, she let me lay out of church that morning.
To find Peanut Point:  There's a very small cut thru on the west side of Woods Island.  It separates Woods Island from the mainland where the Alex City version of Young's Ferry Road peters out into a dirt track.  If you don't know where that is, go to Bay Pines Marina and ask them.  They will tell you to travel south/southwest, or about seven o'clock on the clock face.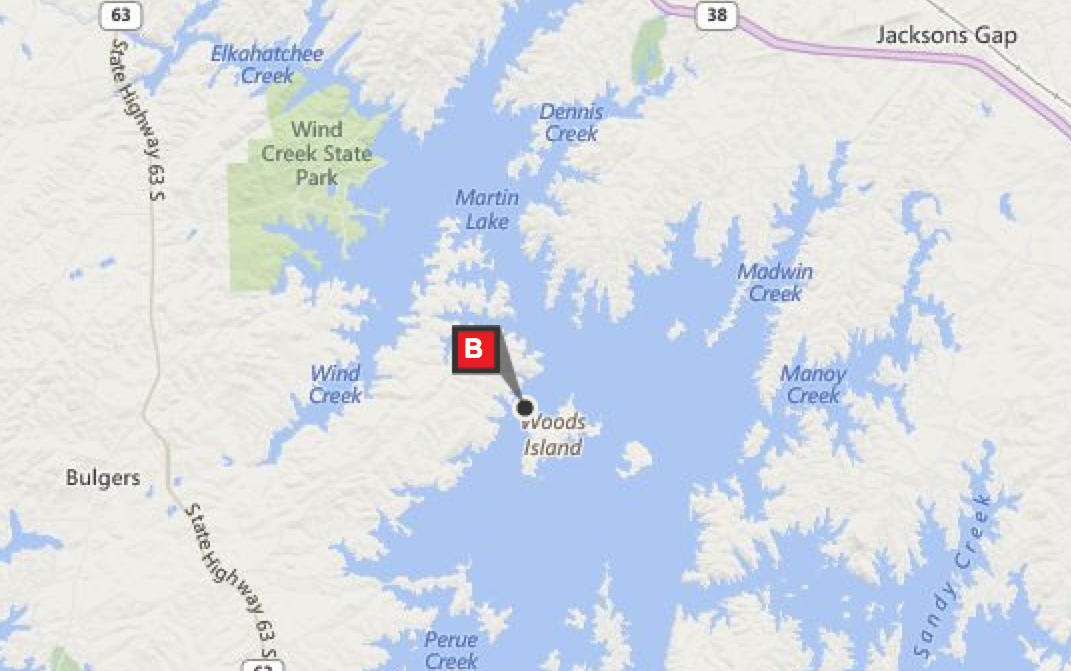 A gentle reminder to my readers that I am a Lake Martin realtor, and I do not sell boiled peanuts.  If you call me to ask if Peanut Point is open, I will tell you "Yes!" 100% of the time.  I'd love to help you research Lake Martin real estate, but I'm leaving the boiled peanuts to the experts.
Kids like Lake Martin.  They like waterfront homes on Lake Martin.  And they are naturals at giving their testimonials on video – no coaching necessary.
This video below was sent to me by my buyers, the new owners of a lake house in Parker Creek.  Their daughter volunteered to give their family's testimonial for me, and I think she does a great job.  Most adults cringe when asked to be in front of a camera, even if it is just my iPhone.  The fact that some agree to do it, I hope, is proof that they valued my help in the transaction.  But a kid?  Why didn't I think of this before?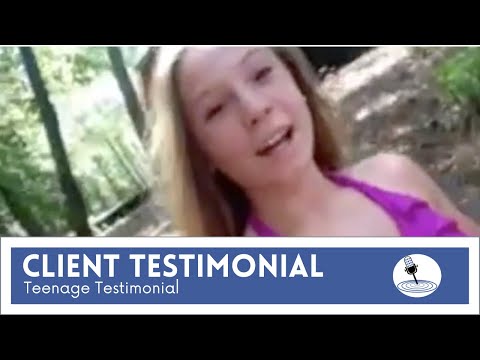 And on the flip side, I'll bring back this video from 2010, where a mom (and friend of our family) talks about why she, as a parent, loves Lake Martin. There's a lot of wisdom in what she says – see if you agree: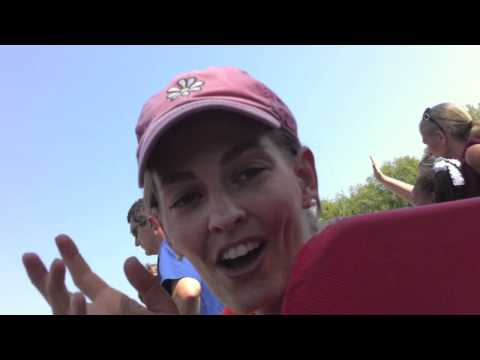 So – if you're looking for a way to bond with your kids, try Lake Martin.  As a full time Lake Martin real estate agent, I'm happy to hook you up with a home or lot here.
Lately, when selling Lake Martin waterfront real estate, I'm talking a lot more about the growing number of off-the-water Lake Martin activities – things to do that add to the fun we have year round and simply make life here more convenient.  Our exceptional on-the-water activities are the obvious sell, so it's fun to get to brag on our fall, winter and spring attractions, too.  We are becoming a well-rounded second home market.
Take Russell Crossroads, for example.  There's been so much going on there this summer: Yoga on the Green, Friday night concerts, wine tastings.  But did you know that a lot of what Russell Crossroads offers is not summer specific – the restaurants, the grocery and deli shopping, the stables, the trails.  You can enjoy these all year long.
I realized I had not shot a video from Russell Crossroads in a couple of years, so here's quick, updated tour.  For buyers out there who are wondering what Lake Martin offers in the non-summer months, check it out: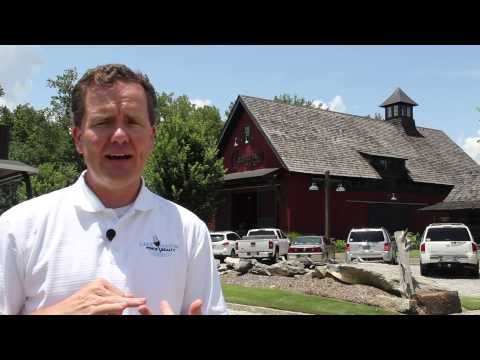 I'm a full time Lake Martin real estate agent, and I can help you with any property in the Lake Martin Area MLS.  Give me a call (334 221 5862) and lets talk about making Lake Martin your year round vacation destination.
Related blog posts and videos:
Grab Your Bike and Meet Me at the Market
Russell Forest Trail Hike Video
How to Get to Catherine's Market by Boat
When at Springhouse, Follow Sam's Advice
Warning: Catherine's Market Has Ice Cream
That would be Sam Fonte, the Restaurant Manager and Certified Sommelier at Lake Martin's Springhouse restaurant.  In early July, my wife and I left our kids at the cabin with their grandparents and had a date night dinner at Springhouse.  The whole evening was outstanding, and Sam was a big part of the experience.
That Springhouse can exist at Lake Martin is pretty incredible.  The food is so good, the staff so competent, and the atmosphere so elegant, it is easy to forget you are in rural, central Alabama.  Even our Atlanta foodie friends are impressed – one couple compared the quality of food and service at Springhouse to upscale Atlanta restaurants that charge a whole lot more.  Hats off to all involved who make this restaurant work so well.
I'm smart enough to realize that liking good food and wine, and knowing about good food and wine are two different things, so when I eat somewhere nice I ask a lot of questions.  My wife usually cringes when I start peppering the staff with queries, but even she gave in once the food and drinks began to arrive at our table.  The highlight of the meal was dessert: Sam recommended a Sherry to pair with the Samoa Ice Cream sandwich and Wow!  I must rethink my Lake Martin + Food associations.  I love a blackened catfish sandwich with hush puppies, but I also like the 1985 Don PX Gran Reserva with vanilla ice cream.
And now we can all have both!
If you haven't tried Springhouse, I highly recommend you go.  They serve dinner Wednesday-Saturday from 5:30pm – 10pm, and brunch on Sunday from 10am – 2pm.  Call a few days ahead for reservations  (256.215.7080) during the summer.  Please do not call me, however, for I am a Lake Martin real estate agent, and I cannot make a reservation for your party of four.  Ask Sam if you have any questions and enjoy fine dining at Lake Martin!
When selling Lake Martin waterfront real estate, the worlds of work and fun often collide to produce a work day like last Friday at the lake.
As I've mentioned here before, Alabama Power dropped prices on the lots in Phase II of Shady Bay a few weeks ago, and there has been a lot of interest from buyers.  One particular buyer was referred to me by Lake Martin homeowner and architect, Bryan Jones.  (Bryan was recently featured is LAKE Magazine for his design of Lake Martin's first Passive House.) This buyer was interested in two lots in Shady Bay, and wanted more info on water depth in front of both lots.  Bryan – always looking for an adventure – asked if I wanted to come and help him measure the water depth for this client.
But he was not interested in using the depth finder on my boat.  As sophisticated as he is in his fancy Atlanta office, he wanted to take these measurements using his kayak, his tape measure, some wooden stakes, a piece of paper and a red ink pen. Old School. We recruited our wives to help.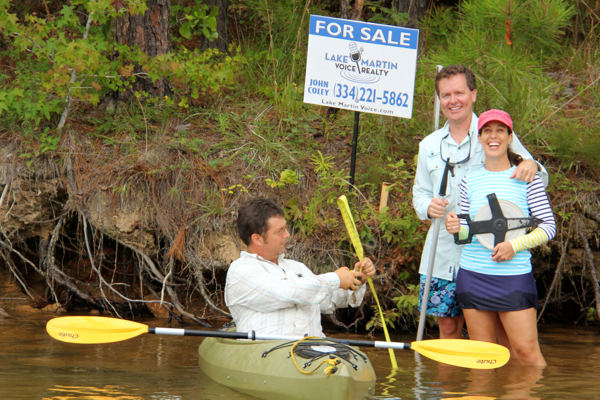 We had two lots, side by side, to compare, and we wanted to know how deep the water would be off the end of each hypothetical dock.
Step one of this highly technical procedure was to place some stakes on the shore – on either edge of each lot, and in the approximate middles.  We then stretched a long tape measure out over the water and took three different depth readings (with a yellow measuring tape).  We picked increments of around 20′, around 50′ and around 60′ based on Alabama Power's shoreline guidelines (linked here) and the HOA's rules specific to Shady Bay.  It rained on us a little, but such adventures are not thwarted by a little rain.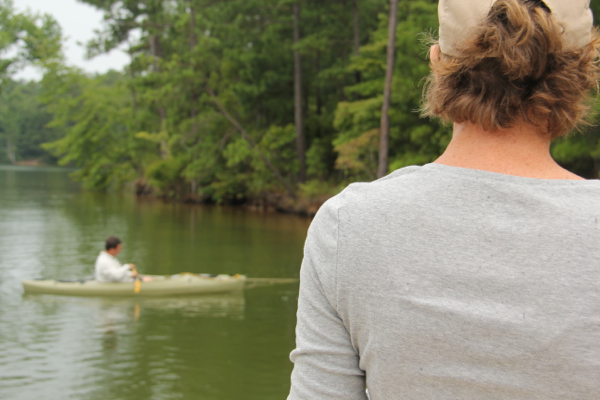 The measurements we took helped my client make his decision, and he submitted an offer on the lot.
So why go through all this trouble, when we could have just breezed through Shady Bay and gotten a reading from my boat's depth finder?  Because we love the lake and the lake is fun.  If you are ever around Bryan and his wife, Allison, their passion for Lake Martin adventures is contagious.  That's what a lot of us seek when we come here – a chance to slow down and be a part of an authentically fun moment.
When our "work" was finished, we headed south in the boat and had pizza at Chuck's .  Then back north for peanuts at Peanut Point.  It was definitely a good Friday.
If you're interested in Lake Martin real estate, I'd love to get to help you, too.  I'm a full time Lake Martin realtor and I'm up for the adventure.  I sell across the entire lake, and I sell nothing but Lake Martin.  Give me a call at 334 221 5862, email me at john @ lakemartinvoice.com, or click here to contact me.
Attention all parents and all people who like ice cream – Catherine's Market has a new temptation for you.  If you're a fan of Russell Crossroads and Catherine's Market, like I am, then please be advised of this devious plot they have unleashed upon us.  They have an ice cream cart sitting outside on the corner, w/in eyesight of the outdoor dining area.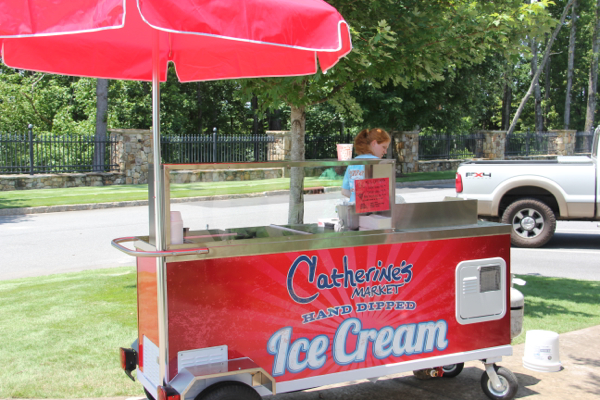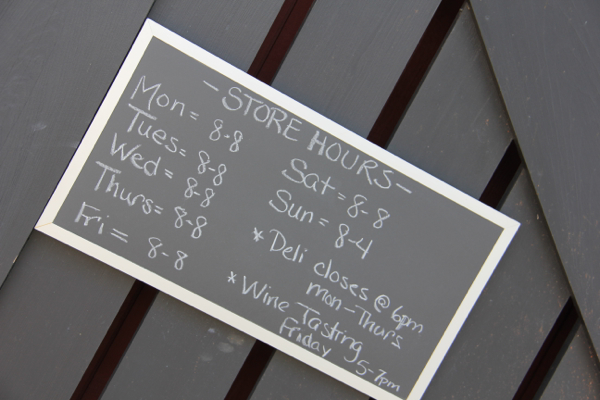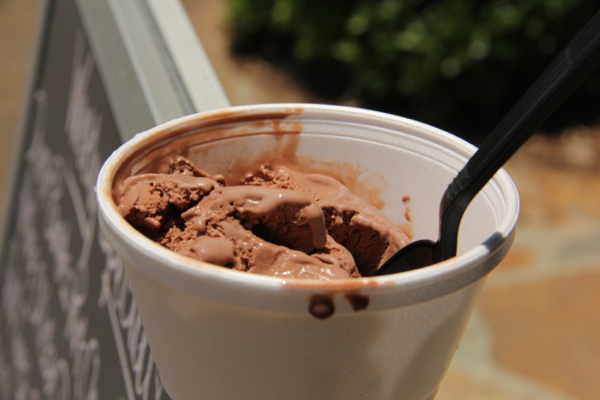 I would like to be able to say that I have the self discipline to avoid buying ice cream, but sadly, I am at the 100% purchase rate.  The first couple of times I told myself it was for market research.  Next I had to tell myself that I was being nice to my kids.  The result is I've bought ice cream every time I've been there lately.
If you want to resist this temptation, try and sneak in and out of the kitchen's back door. They probably won't allow you to do this for health code reasons.  Realistically, you're going to have to put on some blinders, don't look to the left, and quickly enter the front door.
If you fall victim, well then, enjoy!

Yes.  Lake Martin is now bigger AND smaller.
When I talk to people about Lake Martin waterfront real estate, they are usually amazed by the size of our lake – 770 MILES of shoreline is the number I've told people for as long as I can remember.  That's a huge lake, especially when you consider only 30% of the shoreline is developed.
But a new measurement is showing we have even more shoreline than that!  880 miles to be exact.  According to an article in the Alexander City Outlook, Alabama Power's new measurements show the lake has MORE shoreline but LESS water (measured in acres) than previous estimates revealed. I was once a pre-engineering major, and among the many reasons I washed out was the fact that I can't grasp how you can have more shoreline but less acreage. Nevertheless, this is interesting news!
Everyone adjust your Lake Martin trivia accordingly.
Here's the Outlook article:  New figures show Lake Martin has more shoreline 
Also – according to this article, we may not know whether FERC has approved the new winter water level request until next summer.  So don't expect an answer anytime soon.  These. things.  just. take. a. long. time.  To read more about the relicensing of Martin Dam, check out the links below:
Update on Lake Martin's FERC Relicensing
FERC Lake Martin Meeting Recap
If you're considering a Lake Martin real estate purchase at Lake Martin, give me a call.  I'd love to share my knowledge, my experience, my trials, and my errors, with a good bit of Lake Martin trivia thrown in on the side. No extra charge!  John Coley  334221 5862, or click here to contact me.