If it keeps on raining, the levee is not going to break. In fact, we don't have a levee holding back the Tallapoosa River.
We have a dam – and a pretty dang good one at that. Martin Dam has been serving the area for almost 100 years, and it is not going anywhere. That is not changing one bit.
What is changing in 2017 is that this is the first real chance to see the effects of the recently renewed license for Martin Dam. Although Alabama Power Company (APC) owns the dam, it has to get 30-year permits to run it, approved by the Federal Energy Regulatory Commission (FERC).
When FERC granted the new rule curve for Lake Martin, there were two key changes: The new winter water level would be only 7 feet down from the summer full pool, as opposed to 10 previously. In other words, Alabama Power only drops the lake 7 feet in the winter. And Lake Martin will be allowed to keep the lake full until 
Oct. 15
, given that the area receives enough rainfall, along with a few other factors.
I think we can all agree that we have had enough rain this summer to set us up well for the satisfaction of the requirements to keep the lake full into October. In a recent article in the 
Alexander City Outlook
, Alabama Power agreed. Jim Crew, the person in charge of relicensing for APC, agreed that we are ahead of rainfall totals so far this year. Obviously, we will know more once we hit September, but unless we get hit by some kind of epic drought, it looks like we have great potential to keep the water up after Labor Day.
While I certainly celebrated the new 7-foot winter drop, I have always held the theory that the conditional fall full pool would have a greater economic impact for the Lake Martin region. I agree with many others who feel the mere sight of more water after Labor Day will inspire more people to visit here well into autumn.
People that own waterfront homes will spend a few more weekends at their lake homes.
Boating enthusiasts that drive to the lake in the morning and drive back at night – I like to call them day trippers – will realize the joy of a September 
Saturday
 boat ride, once they discover that, in September, the weather is a tad cooler than August but the water is still warm, the heavy crowds are gone, and there's always football on the radio (or at least streaming on their phones).
As the theory goes, the more people that come to the lake after Labor Day, the more they will need to shop retail, stay at hotels, dine in restaurants, and use local services. Business owners do realize this, and they will stay open and stay fully staffed instead of laying off employees until the spring. The more consumers realize that businesses are still open and that there is plenty to do here in the fall, the more people will come, which will help more businesses, etc.
Now, I am not expecting Adam Smith's Invisible Hand of Capitalism to kick in overnight, or even this first fall (if it happens, not jinxing it). My guess is that it might take several years for tourists to realize how awesome it is here in the fall, full pool or no. It might also take a few years for local businesses to trust the crowds enough to stay staffed up in September and October.
However, I am going to keep a very close eye on the business hours and scheduled events for places around Lake Martin. Not only will I watch on-water restaurants like
Chuck's
and
Kowaliga
, but also the marinas and off-water shops in downtown Alexander City and Dadeville. Will they continue to heavily promote into the fall?
I think, as "local folk," it is our duty this fall to stand behind our local businesses and give them support. Let's face it – it is easy to sit back and say 'they should stay fully staffed and open' – but when you are the one writing the payroll checks – when it is your money being spent on extra inventory – it can be a scary act of faith. 'Build it, and they will come' sounds romantic, but it risks someone's hard-earned nest egg that was made over the summer.
So if you heard thunder roll and saw flash floods splash in August, don't groan; instead, take heart.
Look on the positive side: Every drop of rain that falls increases our chances of keeping a full pool until 
Oct. 15
. And whether we have it or not,
let's all shop locally and strengthen this wonderful Lake Martin community.
Note: I originally published this article in my monthly column in Lake Magazine. I am proud to write about Lake Martin Real Estate for Lake Magazine and ACRE – the Alabama Center for Real Estate.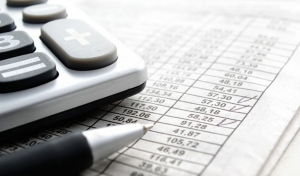 Accountants don't like surprises.
In a former life, I worked as an accountant for a couple of different businesses. I enjoyed both companies, and I learned a whole lot. One thing I learned is that rare is the joyful surprise in the world of accounting.
Even if you have a profit you didn't expect, you chide yourself for not accruing revenue properly or overestimating your expenses. 
Now that I have been selling real estate for more than a decade, I find that the debit-and-credit side of my brain has atrophied. 'Sales' is a totally different world, and I find myself surprised at least twice a day. In fact, I received two surprises this month when I cracked open the Lake Martin Area Multiple Listing Service (MLS) to see how Lake Martin's sales were going. 
The first surprise was that 2017 home sales are farther ahead than not only the prior year but also the banner year of 2015. Through the first five months of 2017, 150 waterfront homes have been sold. That counts every agent in the MLS, all over the lake, at all price ranges.
The big news here is that the total of 150 represents a bruising 26 percent increase over 2015. Wow! I regard 2015 as the best year ever for the Lake Martin real estate market. So for this year to be trouncing the best year ever is quite notable, especially considering that five months is a pretty healthy sample size. 
The second, and larger, surprise was that waterfront lot sales inventory is down a significant amount when we look at historical trends. 
It is always a little dangerous to look at one-month snapshots, especially of inventory. But I use a monthly inventory amount because it is one of the most commonly tracked statistics by the real estate industry. 
I must admit even I was shocked to see just how much waterfront lot inventory is down on Lake Martin. If we take a look at May 2015, we see that about 161 lots were for sale here. That number has steadily decreased over two years to about 114 lots for sale this year.
That is a decrease of almost 30 percent. Huge!
The lack of available waterfront lots for sale has definitely impacted the sales. Over the same five-month time period of May 2015 to May 2017, lot sales have decreased as well. The number of lots sold by all the agents in the Lake Martin MLS dropped from 34 to 26, or a decrease of about 24 percent. 
We can say that sales did not drop in lockstep with the reduction in inventory, which, again, should spell upward pressure on prices. 
What other results might we see if there is a continued decrease of waterfront lot sales?
One possible result I can think of would be a continued blossoming of fixer-uppers around Lake Martin. Sometimes when buyers can't find a vacant lot, they decide to buy an older home and either fix it up or tear it down and start from scratch. 
Either way, if you are involved in the construction industry, you have to like that news.
Note: I originally published this article in my monthly column in Lake Magazine. I am proud to write about Lake Martin Real Estate for Lake Magazine and ACRE – the Alabama Center for Real Estate.
After working with Bobby and Darla for almost four years looking for their Lake Martin home we finally found THE ONE.  Our closing date was set in September for their Lake home located in the River Oaks neighborhood of Lake Martin.
Settled in and obviously enjoying the Lake I received this Twitter message from Bobby: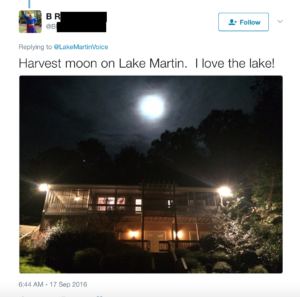 I bet Bobby and Darla have enjoyed many beautiful views from the porch of their lake home. As a Lake Martin realtor I can help you find your Lake Martin view. I'd love to help you out with your Lake Martin search, so call me at 334-221-5862, or CLICK HERE to contact me.

National Coffee Day is Friday, September 29 and to celebrate be sure to get your caffeine fix at one of the Lake Martin area coffee shops!
Interested in knowing more about restaurants at Lake Martin? Be sure to download our free Lake Martin Voice App!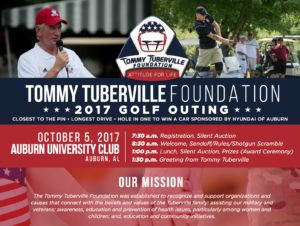 I just got a call from Jim Nichols and wanted to give you a heads up on a great event coming up soon – the 4th annual Tommy Tuberville Foundation Golf Tournament being held on Thursday, October 5, 2017 at the Auburn University Club in Auburn, Alabama.
The Auburn University Club is a beautiful 18-hole championship golf course over 225 acres of rolling hills and woodlands and surrounds the 25 acre Yarbrough Lake. Click here for a Google map.
The Tommy Tuberville Foundation was established to recognize and support organizations and causes that are important to the Tuberville family such as assisting our military and veterans. "Giving back and helping our wounded veterans is something I have always wanted to do to show my sincere appreciation for our military and their selfless service all while carrying on the legacy of my Dad," says Coach Tuberville. Charles Tuberville, Coach T's father, served with distinction in WWII earning five Bronze Stars and a Purple Heart.
The funds raised in this tournament will help build homes for members of our military who are recipients of the Purple Heart Medal.
If spending the day with Coach T and other supporters of the Foundation playing golf on a course in Auburn sounds like something you would enjoy, contact Jim Nichols at [email protected] or call 352-801-8686 for more information.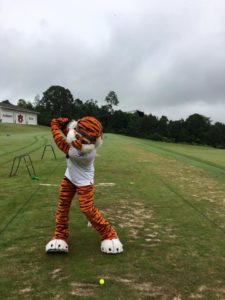 And remember, you never know who you may see on the greens – War Eagle!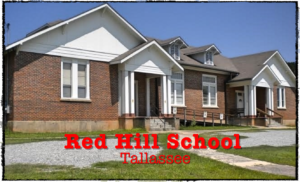 Do you come to Lake Martin on the weekends? If you consider yourself a semi local you may have worshipped on Sunday at Church in the Pines or even shopped on Saturday at the Alex City Farmers Market.
But have you been to the singing that happens every Friday night at the old Red Hill School in Tallassee?
It really is a pretty cool event. It's just the type of thing I had in mind when I created my app. There are so many great things going on here at Lake Martin that deserve some attention.
Recently I was contacted by Paula about the Old Red Hill School Jam – a weekly event every Friday night from 6:30 -8:30. For over 12 years folks have been entertained by a country, folk, gospel or blues music jam for free. Visitors can dance, sing and play, or just listen while they enjoy free coffee and snacks.
For more information call Paula at 334-541-2474.
Google Maps Link to Red Hill School.
To download my free Lake Martin Voice app click here – I know you don't want to miss anything going on at the Lake!
Great news! The Lake Martin Water level
will stay at full pool until mid October!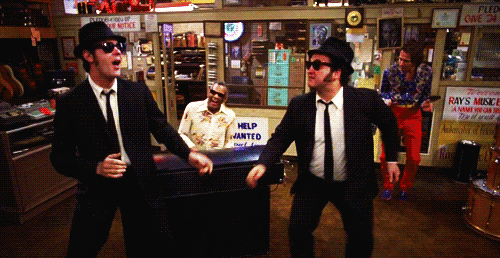 This is what we have all been waiting for! One of the coolest provisions of Alabama Power's new license for Martin Dam is that, given the proper amount of rainfall and some other factors, we will be allowed to keep the Lake full until October 15. Previously, regardless of the weather, the drawdown started just after Labor Day.
This new rule means that Lake Martin has been given about six more weeks of summer!!! It's like a reverse Groundhog Day thing. We are totally psyched around here.
Astute Lake Martin fans will tell you that fall is one of the best times to be at the Lake. They're totally right. Especially in September, the water is still as warm as it is in August, yet the air temps go down from "punishing" to merely "warm." Click here to read my article from last month's Lake Magazine where I discuss the potential ripple effects.
When Alabama Power announced that they have extended its full pool, The Alexander City Outlook published a nice summary here.
Did you miss it?
Unit 10-C Willow Point had a price drop!
This waterfront, luxury condominium in the popular Willow Point neighborhood is now listed at $549,000! This condo is move-in ready, over 2,600 sq. ft. with four bedrooms / four baths on two levels.
The lake side of the condo has two decks for enjoying the view and entertaining plus a screened porch. There is also a gathering area at the water, right in front of the dock. The deeded boat slip is tucked into a cozy slough away from the big waves but close to the big water near Parker Creek and Sand Island.
Click here for videos, photos and more information about this condo – you will be glad you did.
Contact me, John Coley, today to see Unit 10-C Willow Point! Call or text me at the number at the top of this page or email me [email protected].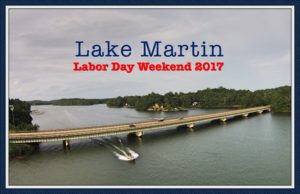 Are you headed to Lake Martin for the long Labor Day weekend? There are plenty of options for things to do as we celebrate the end of the summer season.
Here are a few things to do around Lake Martin for Labor Day 2017. For a full list and more details see my free Lake Martin Voice app – the best way to keep up with Lake Martin events and an easy way to find the restaurants, shops and landmarks.
Friday on the Green at Russell Crossroads – 6:30-8:30 pm, Jilla and Kurt will kick off September with some great music. Enjoy lawn games, sidewalk art. Pet and family friendly.
Old Red Hill Jam at Red Hill School House – local live music, open stage 6:30 – 8:30 pm. Dance, play or just listen!
Saturday – 2nd Annual Cornhole Tournament at The Landing – Noon. Teams of 2 will compete for prize money and the chance to wear the Crown of Corn!
Community Garden Club Pancake Breakfast – Saturday morning from 8-10. Russell Crossroads Artist Cabin.
Labor Day Weekend Blowout – at Bezlo's Bar & Grill, live music Friday from the Shades of Gray band and Saturday – Rob Aldridge & the Proponents Band. Comedy Night on Sunday with E. Craig and the Alcohol Break comedians.
Labor Day Bash – Copper's Grill at Stillwaters. Live music from Matt Smith, Sid Phelps and Blackberry Breeze. Music starts around 6:30 pm.
Sunday night, Labor Day Concert at The Amp featuring "Just Got Started Lovin' You" Nashville recording artist James Otto, the pride of Clarke County, country music singer and writer, Ashton Shepherd, local favorites, The Bank Walkers and Rexton Lee. Gates open at 5. Show starts at 6 pm. Tickets are $10.
Happy Labor Day weekend!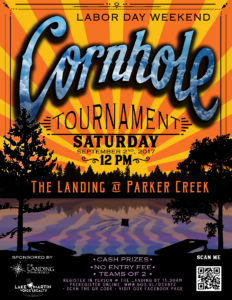 I can't wait for the Cornhole Tournament at The Landing at Parker Creek –
Saturday, September 2 starting at noon. Fun for the entire family!
Cash Prizes per team:
1st Place $300
2nd Place $200
3rd Place $100
No entry fee!
Register at The Landing before 11:30 am the day of the tournament or preregister online – click here.