Thanks to Sharon Johnston at Lake Martin Dock Co. for getting me back on the water this spring!  I broke my paddle board's paddle over spring break, and Sharon replaced it for me – no questions asked.  That's super customer service!
I bought my BOTE paddle board from Lake Martin Dock as a Christmas gift to myself (I mean my family), and I have already tried it out at Lake Martin, at my hunting camp's fishing pond, and in Florida.  These boards are easy to transport and they allow you to get out on the water, even when it's still a little chilly.  I installed a simple pulley system to hang it in my garage in town during the winter, and I'm really surprised by the amount of use it's gotten since Christmas.  Now it's time to bring it back to the lake!
These boards are like pieces of art, so I took some pics while I was at Lake Martin Dock.  These are some of their newest boards – check these out!  BOTE has a new inflatable board – with a lower price point – and it's the blue board in the second picture below.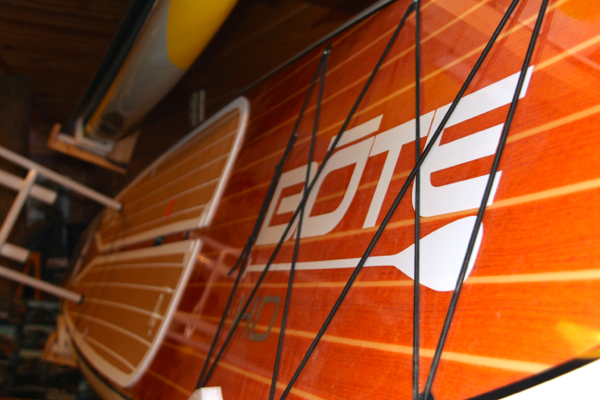 And by the way, Lake Martin Dock Co. and Children's Harbor are teaming up again for the annual Paddle for a Purpose race on Saturday morning, May 17.  You can go to Active.com to register, and all proceeds benefit Children's Harbor. They have a Paddle for a Purpose Facebook page with more info about the race and paddle boarding at Lake Martin in general.   You can also click here to read about last year's event.
In the past there have been boards and paddles to demo, so if you're interested in the sport, but don't have a paddle board, this is a great time to try one out.  If you buy one, please mention you saw it here on Lake Martin Voice!
Hope to see you there! It's a lot of fun, and all ages are welcome!
If you can't make it to the race, but are in to SUP at Lake Martin, see the Paddle Lake Martin Facebook Page.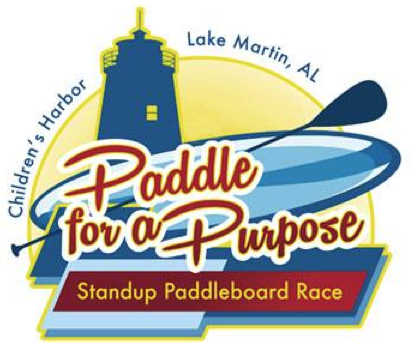 Welcome to Lake Martin and welcome to LakeMartinVoice.com!  If you're researching a waterfront real estate purchase, I hope this website will become your favorite tool, and, let me be honest – I hope one day you'll give me a call and hire me as your realtor.  I realize that the last thing buyers and sellers want to do is call a cheesy realtor, so this website is my attempt to gain your trust by putting the best real estate info into your hands and letting you take the lead.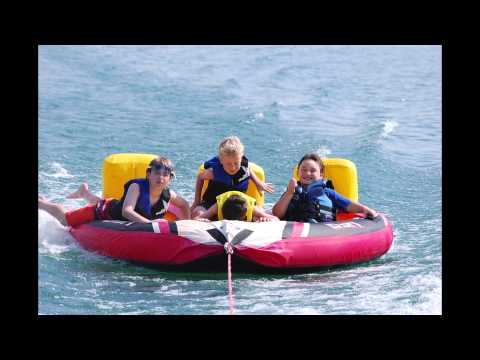 So what's the deal with my company's name, Lake Martin Voice Realty?  Am I am radio station? No.  Am I a boutique ( a trendy word for small) real estate company that deals exclusively with Lake Martin real estate? Yes!
LakeMartinVoice.com exists to put all of the most accurate and most current Lake Martin real estate information in one location.
1)  Search the Lake Martin MLS – without a doubt, the most accurate and timely source of listing information. All realtors, all brokerages.   Sites like Realtor.com, Zillow, and Trulia are chronically inaccurate and out of date, so go straight to the local source, our MLS.
2)  Read Market Reports – I break down the statistics – finally, my accounting degree put to good use.  It's hard to argue with the numbers.
3)  Learn about Neighborhoods and geographic areas on the lake – Maps, video tours, histories each area, PLUS a live feed from the MLS with homes currently for sale in each neighborhood.  A handy way to get super hyper local.
4)  Connect to my YouTube Channel – Watch hundreds of videos including home tours, community event videos, and client testimonials.
5)  Request Best Buy and Foreclosure Lists – Choose your price range and I'll send you a hand picked list of homes with good value (IMO).  Request a list of foreclosed properties as well.
6)  Explore local news, events and issues – Read hundreds of current and past blog posts covering life at Lake Martin.
If you have more questions about Lake Martin real estate, and you can't find the answers here, please let me know – I'd love to do the research and even post the answers right here.  You can  call me at 334  221 5862, email me at john (at) lakemartinvoice (dot) com, or click here to contact me.
If you're not able to be here in person, rest assured that spring has come to Lake Martin and it is beautiful.  It doesn't feel quite as spring-y as I write this post today (April 15, 47 degrees) as it did last week when I took these pictures, but summer will be here soon, no matter.  And it is still beautiful!
I took the pictures below near the Russell Forest Trails.  Hiking is a great spring activity at Lake Martin, and there are really good trails all around the lake.  The Russell Forest Trails allow horses and bikes, as do the trails at Wind Creek State Park.  If you're looking for more of an Appalachian Mountain hiking experience, try some the the Cherokee Ridge Alpine Trail Association's trails on the eastern and southern sides of the lake.  These include high, woodsy paths and waterfront trails.  I've written about the Chimney Rock and Little Smith Mountain trails several times.
If spring has Lake Martin real estate on your mind, give me a call.  I'd love to talk to you about the homes, lots, condos and town homes that are nestled over our 770 miles of shoreline.  Call 334 221  5862 or click here to contact me.
I have a new waterfront Lake Martin home for sale on the east side of the lake, 108 Leisure Lane, and every time I think about it, I want to head there with my paddle board and spend a few hours exploring.
This Manoy Creek home has 3 beds and 2 baths on a great, flat lot.  Best of all, its neighbor to the east is a 68 acre parcel of Alabama Power Project Land.  That means the area will not be developed, and that makes for privacy, super paddle boarding, fishing and skiing.  I imagine loading my fishing gear on my board, paddling along the woodsy shoreline, maybe making my way across the slough to visit a neighbor. . .
By the way, I've had several clients buy in this area of Lake Martin specifically for the great skiing and wake boarding spots.
If you're interested in this home, or any property in the Lake Martin MLS, give me a call at 334 221 5862, email me at john (at) lakemartinvoice (dot) com, or click here to contact me.  I sell real estate exclusively on Lake Martin full time, and I'd love to help you with your search!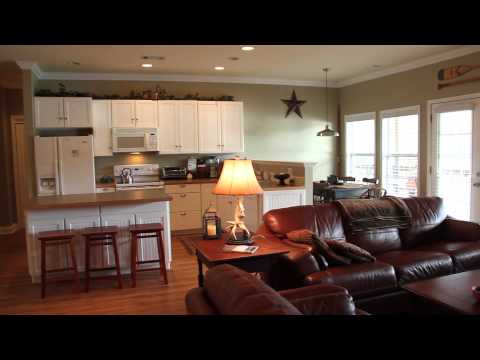 It's a YouTube channel devoted to Lake Martin and Lake Martin waterfront real estate.  And I promise it's not about me!
I know you are bombarded by cheesy ads asking you to "Like" this on Facebook or "Follow Me" on Twitter.  I see them too, and I always think, "Why?  Why would I do that?" A lot of times there isn't a good reason or incentive.  You can already view my Lake Martin YouTube Channel without subscribing, but if you do subscribe, you'll be notified as soon as I upload new videos.  That means you won't miss a thing going on at the lake.
Also, if you have the YouTube app, it will make it easy for you to keep up that way.  That's how I watch most videos on YouTube.  I go to the app and scroll down my subscriptions, and anything with a red number on it means it has videos that I have not seen.  It's pretty convenient.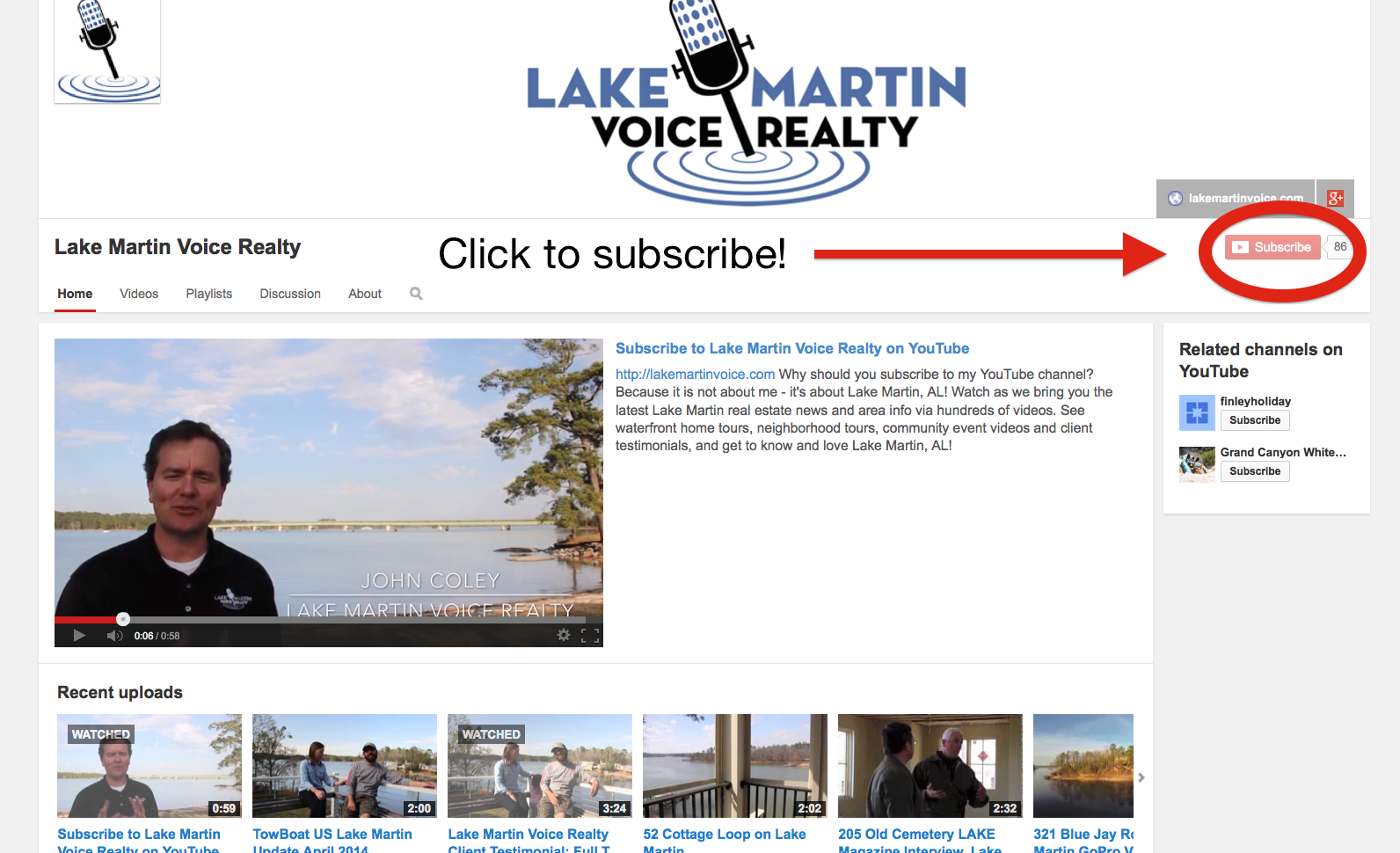 My goal is to be your #1 resource for all things Lake Martin real estate.  I want to have the savviest clients and readers around, so my YouTube channel is another way to get great information on homes, neighborhoods, and community events at Lake Martin.  As of today, I have uploaded 344 videos to the Lake Martin Voice channel, and 281 of them are viewable by the public.  (See private tour video info at the end of this post to learn why all videos are not public.) These videos are organized into Playlists:  How to Search the MLS, Client Testimonials, Community Info Videos, Lake Martin Neighborhood Tours, and Waterfront Home Tours.
YouTube lets you make a plug for your channel that pops up at the top of the page, and here's mine below. Am I convincing?  Are you signing up?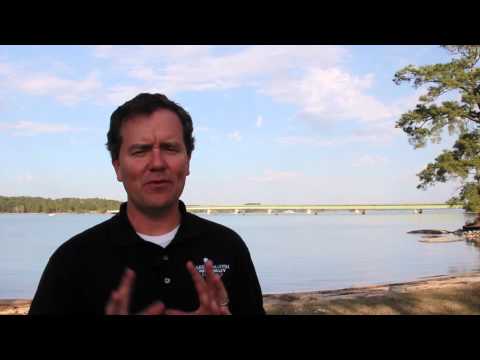 YouTube is also where I upload Private Tours for clients who want more info on a particular home for sale, but it's another company's listing.  I go to the property, film a walk through tour of the home and lot, and then give the client a private YouTube link to view the video.  It's a service a lot of my customers use to help narrow down properties to see and therefore make their trips to the lake more efficient and productive.
If you're interested in Lake Martin real estate, I'd love to be your Realtor.  Call me at 334 221  5862, email me at john at lakemartinvoice dot com, or click here to contact me, and let's talk Lake Martin.
I often talk about Lake Martin being a second home real estate market, and it is, but there are also plenty of families who live here year round.
I had a lot of fun last year helping Jackson and Nicki find their full time Lake Martin home.  Because they were looking for their primary residence, and because they also make their living on the lake (TowBoatUS), their list of essentials looked a little different: school zoning, year round deep water at their dock, access to in-town amenities, a house that didn't need a lot of renovation, and a firm price range.
The challenge of meeting their needs was exciting for me, and the good news is that after spending several months in their new home, they are really happy.  I caught up with them last week and here's what they had to say about their experience: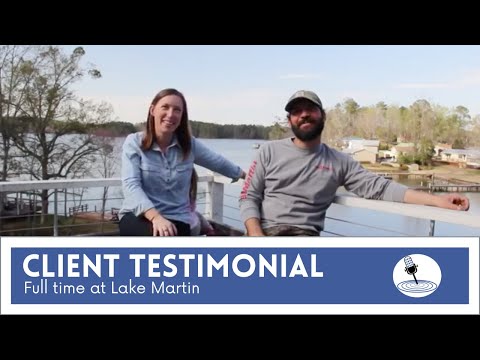 If you're looking for a primary residence or a second home on Lake Martin, I'd love to talk with you about your search.  I help buyers and sellers at Lake Martin as a full time business, and I work hard to have the most educated Lake Martin real estate client base around.   If you have questions about Lake Martin real estate, and you can't find the answers on this website, call me at 334 221  5862 or contact me here or email me at john at lakemartinvoice dot com, and I'll get you the answers.  If you have suggestions for future blog posts, let me know that, too.  Thanks!
How do we know the value of a Lake Martin waterfront lot?  Have you ever seen two that are exactly alike?  Do appraisers base their finding based on a feeling, or is there a formula?
Yes, there are several formulas, but only one that works at Lake Martin:  Comparable Sales.
Every now and then, out-of-town appraisers come to Lake Martin and are paid to make decisions about property value on our lake.  And they often bring their city-style pricing methods with them.  I've seen it enough, and have had to have this conversation with buyers often enough that I felt a real study of lot pricing methods was due.  I wanted to combine our MLS sales data with the anecdotal evidence I've been collecting for years.
I've been saying for a few weeks now (Part 1 and Part 2 of this series) that Lake Martin waterfront lots are best valued by the Comparable Sales method.  I've walked you through two other methods that don't cut it in our Lake Martin market:  Price Per Waterfront Foot and Price Per Square Foot/Acre.  The time has come address the most accurate valuation tool, the Comparable Sales Method aka the Sales Comparison Approach.
The Comparable Sales Method at Work on Lake Martin
"The Comparable Sales Method uses data from the sales of similar properties to estimate the market value of a piece of real estate.  This is a common method of assessing the value of real estate . . .  In most cases, several similar properties are used in the analysis." (About.com)  So what I do when helping a potential seller determine a list price for their lake property is look at other similar sales.  A perfect comparable sale would be one that is geographically close,  with a similar view, privacy, water depth, and waterfront footage, etc.  Properties that have already sold are called "comparables," and the lot you are trying to value is called the "subject."
When the Sales Comparison Approach is used, choosing the most comparable sales is a critical part of the equation. To make things simple, let's think about deed restricted developments on Lake Martin first.  The old real estate cliché of "location, location, location" does apply at Lake Martin.  Over the years, buyers have shown a preference to select lots that are inside deed restricted neighborhoods with covenants and homeowners associations.
One takeaway from this study is that the Comparable Sales method is labor intensive.  It requires a working knowledge of the area – otherwise how to know which sales are most comparable?  It also supposes an understanding of what buyers value in a Lake Martin lot.  Like most real estate pricing, it is not an exact science, but I think you can get pretty close.  There is no getting around it, no shortcuts, no magic formula. One simply has to buckle down and find the most comparable sales and then adjust to match the subject. For instance, if a comparable lot sells for $185,000, and I think that its view contributes 10% more value than the subject's, then I would subtract 10% or $18,500 from the sales price to arrive at an estimation of the subject of $166,500. I try to get two of three more comparables, and average their adjusted sales prices, and presto, I have my estimation of value.
Obviously it gets a little more tricky to find comparable sales for properties that are not in formal neighborhoods at the lake, and there are some that are not.  But it can be done, and done well with the proper research.  The same goes for properties with homes.
The Sales Comparison Approach is also the preferred method by residential appraisers, so we shouldn't be surprised that is the most accurate here at Lake Martin.
That is not to say that waterfront footage should be ignored – not at all. When using the sales comparison approach, if two lots are ceteris paribus except for waterfront footage, consideration should be given to the lot with more feet at lakeside. 

There is a place for adjustment for waterfront footage, but only as a secondary, fine tuning after first selecting good comparable sales. Much like a set of scales at the doctor's office has two weights  -  a large one to get you close, and a small to get you exact:
Hopefully this study dispels the impulse of using waterfront footage as a starting point, or as the primary driver of estimated sales price.  The numbers just don't work. I also hope that using a price per acreage or per square foot will not be used at all.
And now, having read all three parts of this math heavy series on lot pricing, I declare you to be a graduate of the Lake Martin Voice School of Graphs and Charts!  Congratulations!
Caveat:  If you call me to list your waterfront home or lot, and you tell me you have a "feeling" your Lake Martin lot should sell for X because Lake Martin lots generally sell for X per square foot, I'm going to make you go back to Part 1 and retake the course.
Links to Related Material:
Lake Martin Waterfront Lot Pricing: An In-Depth Study Part 1
Lake Martin Waterfront Lot Pricing: An In-Depth Study Part 2
The Lake Martin community extends beyond the shoreline of Lake Martin, and I love all the history that is a part of our location in central Alabama.  My kids and my wife think I am goofy about this, but I am among the many hundreds if not thousands of people that are excited about the 200th anniversary of the Battle of Horseshoe Bend.
Alabama artist,Tommy Moorehead thinks it's worthy subject matter as well:
Now through April 5th, Henry Foy's Gallery 128 at Emporium Wine,  is displaying Mr. Moorehead's art to commemorate The Bicentennial of The Battle of Horseshoe Bend. Check it out on Facebook. Even my wife, an artist herself, was interested.
Suddenly I am not so nerdy, eh?
The official anniversary proceedings are happening on March 27, 28, and 29th, 2014 at Horseshoe Bend National Military Park (on Highway 49, a couple of miles north of Highway 280 in Dadeville, AL).  For more information, see the Park's website here.  If you are unfamiliar with the Battle of Horseshoe Bend, it's only (arguably) the most important early American vs. Native American battle east of the Mississippi. It was the launching pad of many famous Americans like Andrew Jackson, Davy Crockett, Menewa, and Sam Houston, and it's right in our backyard at Lake Martin.
I sent a letter to my kids' school last month to make sure they knew about this event, and to offer my services as possible guide.  The principal sent my letter out school wide, and then informed me that (lucky us!) it is happening during our Spring Break week.  So now, as part of our Spring Break 2014 celebration, we are bringing another fortunate family (or two) to hear the canon, see the encampments, and soak up the history. My kids are not yet convinced that this will be as fun as the beach, but I'm betting I can change their minds a little, or at least have a seed planted of love for our local history.  See you there!
One of my favorite classes in college was Economics 102.  Microeconomics.  It's the study of transactions and human behavior.
I love economics because it's the study of how people actually act – not how they SAY they are going to act.  One of the key takeaways I had from that class was when my professor, Gary Dale, would say "When two people are free to act in a transaction, there are no winners and losers.  Each person has decided to act for his or her own benefit."
So I can't really say that I lost a sale, but I can say that I sort of lost a buyer.  I got a call from a buyer, let's call him "Craig," who let me know that he'd found a house to buy at Lake Martin.  The only catch was that it was off of the Lake Martin MLS , so I could not be involved with helping him with the transaction.  It was a bit of sad news for me because I had been working with him for two years.  But, I can honestly say that I was happy that he and his family had found the right lake home.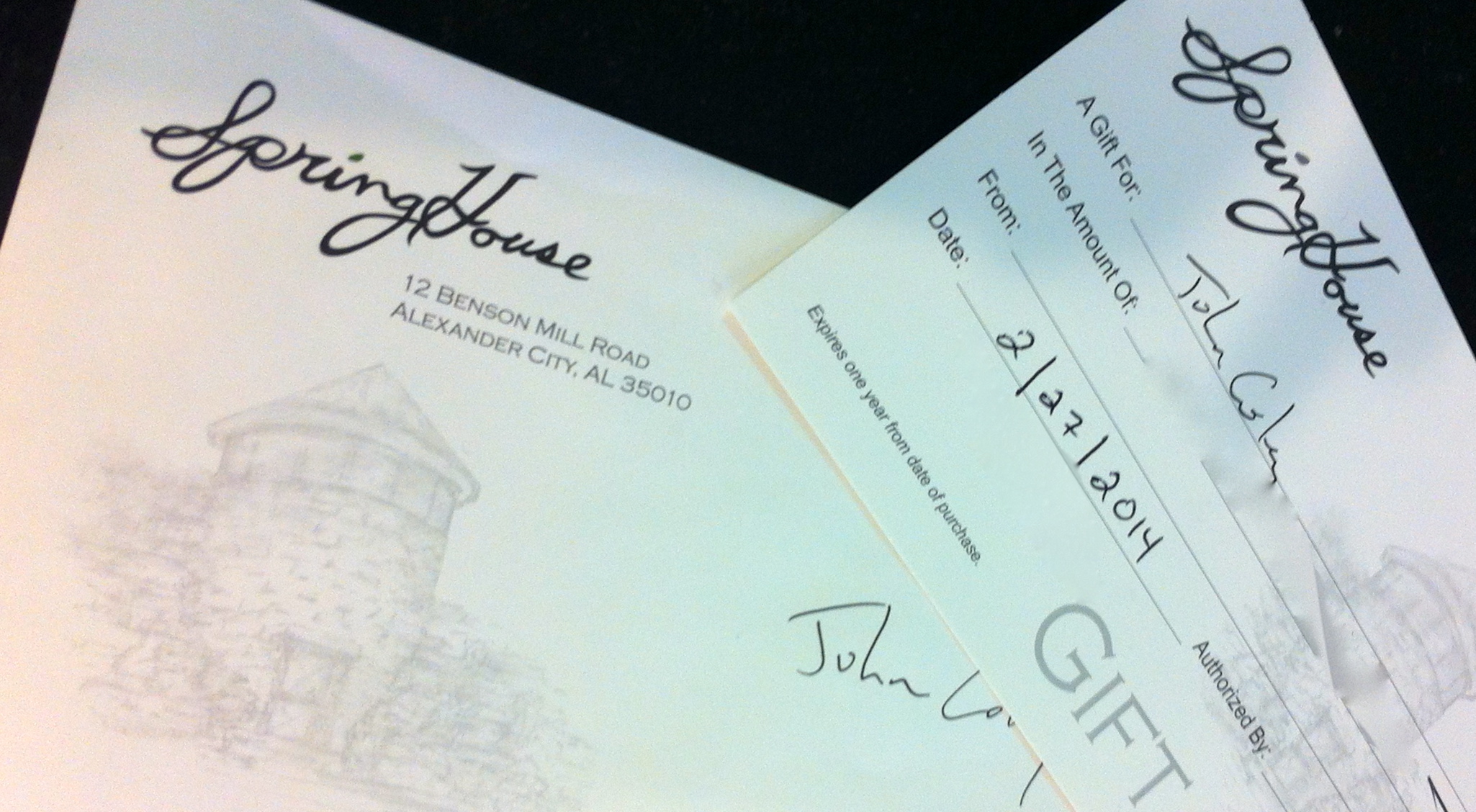 Before we hung up the phone, he let me know that he had given me a thank you gift.  He sent this gift certificate to SpringHouse restaurant for me and my wife to go on a date night.  I was blown away by his generosity.  What a kind gesture from him and his wife – I won't forget it.
Once again, "Craig," I thank you and am so excited for you and your family to be part of the Lake Martin community!
What do you know about Lake Martin waterfront lot pricing?  In the city, it can be feasible to value a lot using multiple pricing methods, but at Lake Martin, it's a whole different ball game.  I've been telling buyers this for years based on anecdotal evidence, but now I have studied the Lake Martin MLS sales numbers and can back up my claim that the Comparable Sales method is the Lake Martin way to go.
Clichés are so… well ….. cliché. Part of the reason I started my real estate blog way back in 2007 was to examine, and publicize, what is really going on with Lake Martin real estate. I don't claim to be the only voice for Lake Martin real estate, but I do hope to be a clear voice of the truth, looking past clichés, assumptions, agent puffery, and hocus pocus. Pretty is as pretty does around here. One of the biggest clichés or assumptions I constantly address with my buyers and sellers is how to accurately value a Lake Martin lot. Hence the need for this in-depth study.
In the first post I introduced three possible methods for valuing a lot:  Comparable Sales, Price Per Waterfront Foot, and Price Per Foot/Acre.  Hopefully I've already persuaded you that the Price Per Waterfront Foot method does not work as a primary method in the Lake Martin market.  If not, click here to read Part I.  Now I move to the Price Per Foot or Acre method . . .
Method 2:  Price Per Square Foot / Acre
Most consumers do not start their price valuation method with the size of a lot, but I do hear it as a way to justify one lot over another. Curious, I used the same tests of the scatter plot and correlation coefficient to test the relationship of the size of lots to eventual sales price. The result was pretty telling:
Once again, the scatter plot reveals how unrelated the two variables are. If they were dependent, we would expect to see results tightly formulated in a line pattern.  Instead, it is loose.

 Similarly, the correlation coefficient is telling. For square footage or acreage to sales price, it is -0.02. That's right, it is almost zero. That tells us that the overall area of a lot is even less of a primary driver in sales price as is waterfront footage.  In fact, to return to another cliché, we can say that the size of a lot on Lake Martin has about as much to do with its sales price as the price of tea in China.
Price per acre or square foot is so unrelated, I can't even recommend it as a secondary adjustment.
In the third (and final) post in this series, I'm going to walk you through the more accurate Comparable Sales method of valuing a waterfront lot.  It, too, will be heavy on the nerd factor, but somebody's got to crunch the numbers in order to speak real estate truth.  Thanks for hanging in with me – I hope this is time well spent.
If you want to talk Lake Martin real estate – any topic, not just lot values – I'd love for you to give me a call 334 221 5862, or click here to contact me.
Links to Related Material:
Lake Martin Waterfront Lot Pricing: An In-Depth Study Part 1
Lake Martin Waterfront Lot Pricing: An In-Depth Study Part 3