Yes.  Lake Martin is now bigger AND smaller.
When I talk to people about Lake Martin waterfront real estate, they are usually amazed by the size of our lake – 770 MILES of shoreline is the number I've told people for as long as I can remember.  That's a huge lake, especially when you consider only 30% of the shoreline is developed.
But a new measurement is showing we have even more shoreline than that!  880 miles to be exact.  According to an article in the Alexander City Outlook, Alabama Power's new measurements show the lake has MORE shoreline but LESS water (measured in acres) than previous estimates revealed. I was once a pre-engineering major, and among the many reasons I washed out was the fact that I can't grasp how you can have more shoreline but less acreage. Nevertheless, this is interesting news!
Everyone adjust your Lake Martin trivia accordingly.
Here's the Outlook article:  New figures show Lake Martin has more shoreline 
Also – according to this article, we may not know whether FERC has approved the new winter water level request until next summer.  So don't expect an answer anytime soon.  These. things.  just. take. a. long. time.  To read more about the relicensing of Martin Dam, check out the links below:
Update on Lake Martin's FERC Relicensing
FERC Lake Martin Meeting Recap
If you're considering a Lake Martin real estate purchase at Lake Martin, give me a call.  I'd love to share my knowledge, my experience, my trials, and my errors, with a good bit of Lake Martin trivia thrown in on the side. No extra charge!  John Coley  334221 5862, or click here to contact me.
We've had our first closing of a Lake Martin waterfront lot in Phase II of Shady Bay!  Alabama Power recently dropped the prices on all of these lots, and we've seen a lot of action, plus the first closing.  There are twelve lots remaining in Phase II.
As an accountant an a realtor, I get geeked up about the numbers and the business side of a sale, so when I asked my Shady Bay buyers what their first step would be now that they owned the lot, I expected them to say, "Meet the builder at the lot," or "Go over house plans with the architect."  Something business-y.  But that was not their plan, and I love what they said!  Check it out: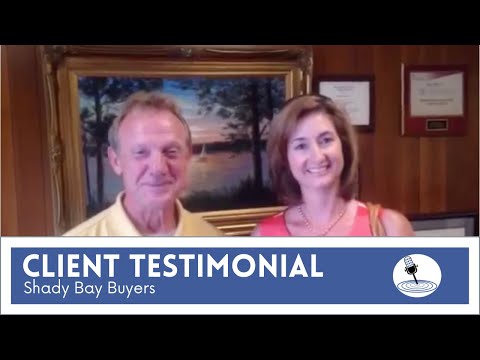 Now that is the first thing to do when you buy on Lake Martin!  I am so happy for these lot owners and I look forward to watching them create their dream home on the water.  Thanks for letting me share your excitement with my readers!
Like I said, the price drops at Shady Bay have created a lot of interest from buyers.  Shady Bay is an established neighborhood on the northeast side of the Lake Martin.  That means you can relax on the water, but still be in Alex City in minutes – the grocery store, the hospital, the schools, Highway 280.  It's a great mix of city/vacation, and because it is close to Highway 280, a lot of things are close to Shady Bay.
For more info on Shady Bay, click here   If you like what you see, give me a call at 334 221  5862, and let's talk about what this neighborhood has to offer.  I'm the listing agent for Shady Bay, but as a member of the Lake Martin MLS, I can help you with any property in the MLS, regardless of who has it listed.  For a quick tour of the neighborhood, check out the video below: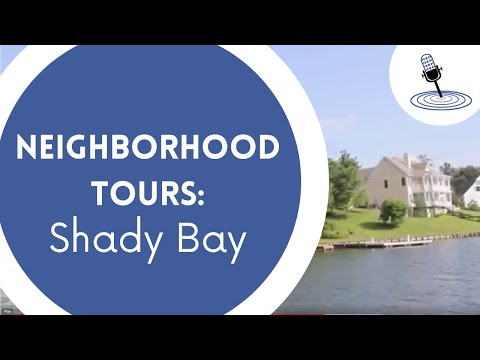 What does it take to sell a waterfront Lake Martin home in ten days?  That's what happened with this Little Kowaliga property.  Since this home was a Lake Martin Voice Realty listing, I wanted to share this success story with you.  I also brought the buyers to the home, so I'm familiar with both parties.  While it is certainly not the norm to have a contract within ten days on Lake Martin, it's a worthy goal.  So let's unpack how this sale worked and see what lessons it offers.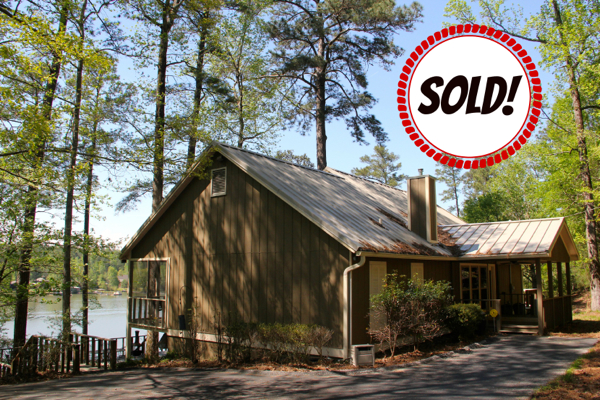 1.) The sellers had their lake home in great selling condition.
It looked good.  It was uncluttered, it was depersonalized, it was clean – all the tips you see on HGTV.  This is huge, and it does not always happen.  You'd be surprised. Let's face it, people buy waterfront homes on Lake Martin to have fun – and a lot of times having fun gets in the way of keeping a tidy home.
2.) I had buyers who were ready to buy a Lake Martin home.
A large part of a realtor's commission should be access to that agent's "inventory" of current buyers who want to buy a Lake Martin home RIGHT NOW.  Not maybe, not hypothetically, but right now.  I had a buyer who was ready. This couple was familiar with Lake Martin already, and had been looking both online and in person. They were well researched on the Lake Martin market, and knew what they wanted.
Realistically, realtors do not always have that perfect buyer already queued in the wings, but another resource a realtor should bring to the table is his or her ability to go out and find other buyers.  That takes a strong marketing presence. That's why I blog about Lake Martin – ninety percent of buyers look on web, and for the vast majority that is the first move they make, so I think our internet presence should be a big priority.
A strong web presence (website, youtube channel, pictures) is an absolute must. But you can have the prettiest pictures in the world and it doesn't mean squat if it doesn't get found. Your agent MUST have a site that can stand out of the noise of the web and get found by Google. That's why I blog about Lake Martin in general, and real estate specifically. The search engines recognize this site as a strong resource, and visitors to my site (thank you very much) are the proof in the pudding. We have been blessed with about a million hits from literally hundreds of thousands of unique visitors since I have been blogging (2007).
3.) Maybe most importantly, the sellers had an honest assessment of pricing.
What is a home worth?  Really?  In spite of all of the real estate info available to buyers and sellers online these days, buying or selling a home is still a pretty personal transaction.  Objectivity can be difficult.  The sellers of this Little Kowaliga home had tested the market for 252 days at a higher price with another listing company.  They were willing to try again at a price more closely aligned with what our market was telling them.  The result was a sale.  In ten days.
4.) The media.
And specifically, a huge amount of pictures.  Most buyers are coming from out of town and can't swing by the home during lunch to check it out.  For obvious reasons, I want Lake Martin to be known for its awesome real estate marketing. I want people to be blown away by the care we take to sell Lake Martin.  I want the info on all of our MLS properties to be readily available, completely thorough, and of the highest quality.  So we select the best forms of marketing and then get out of the way (No sassy glamor shots of me with my arms folded. No talk about my "team." People want a lake home, not an agent).  In this case, we chose seventy two quality pictures of the Little Kowaliga home and put them on the MLS.  And on our website.  And on Flickr.
I am still surprised, however, that in this age of no cost digital pics, I still see agents in the MLS that mail in their media efforts.  I see homes with five pictures of a property, two of them are out of focus, and one contains their thumb.  I don't get it. Let me say a word to people who are thinking about selling their Lake Martin property – check out the past listings of the agents you are considering. First of all – can you even find their listings? If you can't, how do you expect a buyer to find them? And if you do find them, do you see vague directions? Lackluster verbal descriptions? Poorly lit and out of focus pictures? And I will say it – A TOTAL LACK OF VIDEO?
Why do you think this agent will do anything different for your property?
It shouldn't matter what kind of property you are selling, I believe it is up to us agents to put in 100% effort to sell your waterfront properties.  I'll never be confused with Ansel Adams or Steven Spielberg, but I can say that I will do my best to give not 5, but 45 clear pics of any property I have the honor of listing.
5.) Video video video.
We put out a great full motion video tour of the home.  Not a slideshow of the same MLS pics set to muzak.  We're currently working on incorporating aerial shots of the properties into the video home tours, and that looks really cool. The video below is the one we made for the Little Kowaliga home; we try to squeeze  every possible bit of info about the property into these videos in under 3 minutes.  We want buyers to know exactly what the seller is offering, with no surprises once they arrive at the home in person.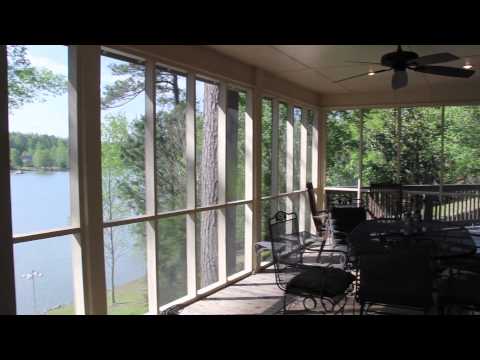 We also did a quick aerial video of the outside of the Little Kowaliga home. It's amazing how much additional info you can gain from this vantage: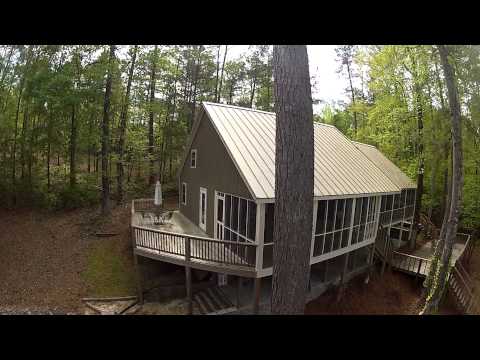 10 days on the market was all it took in this case.  Like I said, this is not the norm for Days On Market, but the transaction is more likely to move quickly if all of these factors are considered.  And of all of these, an honest assessment of pricing is probably going to be the biggest factor.  I love Blizzards from Dairy Queen a whole lot, but I will not buy one for $10, even if it is the best looking Blizzard I have ever seen, and it is 105 degrees outside.  Its value has been set in the open market and I know I can get a comparable Blizzard for less on down the road.
So – Lake Martin homeowners, are you considering listing your home with a Lake Martin realtor?  If you are, and you like what you've seen here, I'd love the opportunity to talk with you about your property.  And if you are a buyer, I'd love to help you thoroughly scour the lake inventory and gather as much info as possible on homes that may meet your needs.  If you're interested in a listing that is not mine, and you feel like you need more info, I make private video tours of other agent's listings and provide you with a private YouTube link.  Call me.  John Coley  334  221 5862 or john (at) lakemartinvoice (dot)com.
Lake Martin's 4th of July fireworks at The Amp is the real deal.  In the Alex City Outlook, it's called "the Southeast's largest fireworks show."  Russell Lands puts on the event, and it runs a full thirty minutes, from 9:00 – 9:30 pm.  There are all kinds of ways to see this amazing show, but here is my two cents on my favorite way to watch.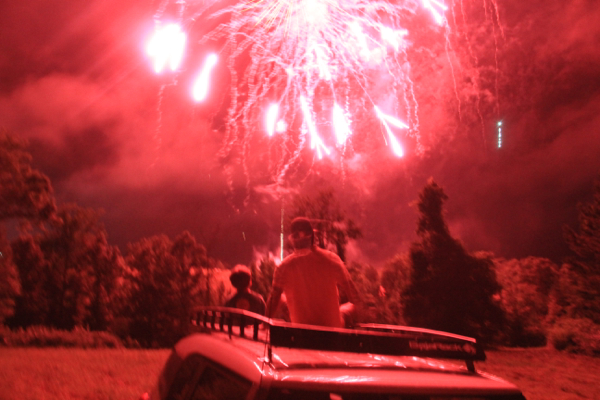 I like to watch them, on land, at the amphitheater.
But there are other options . . .
From the water viewing.  A lot of people like to watch from their boat in Kowaliga Bay.  The boats gathered for the show are themselves a beautiful sight – a city of lights on the water, growing as the skies darken.  Some boats stake out their spot early in the evening.  From the boat, it's a unique, amazing experience.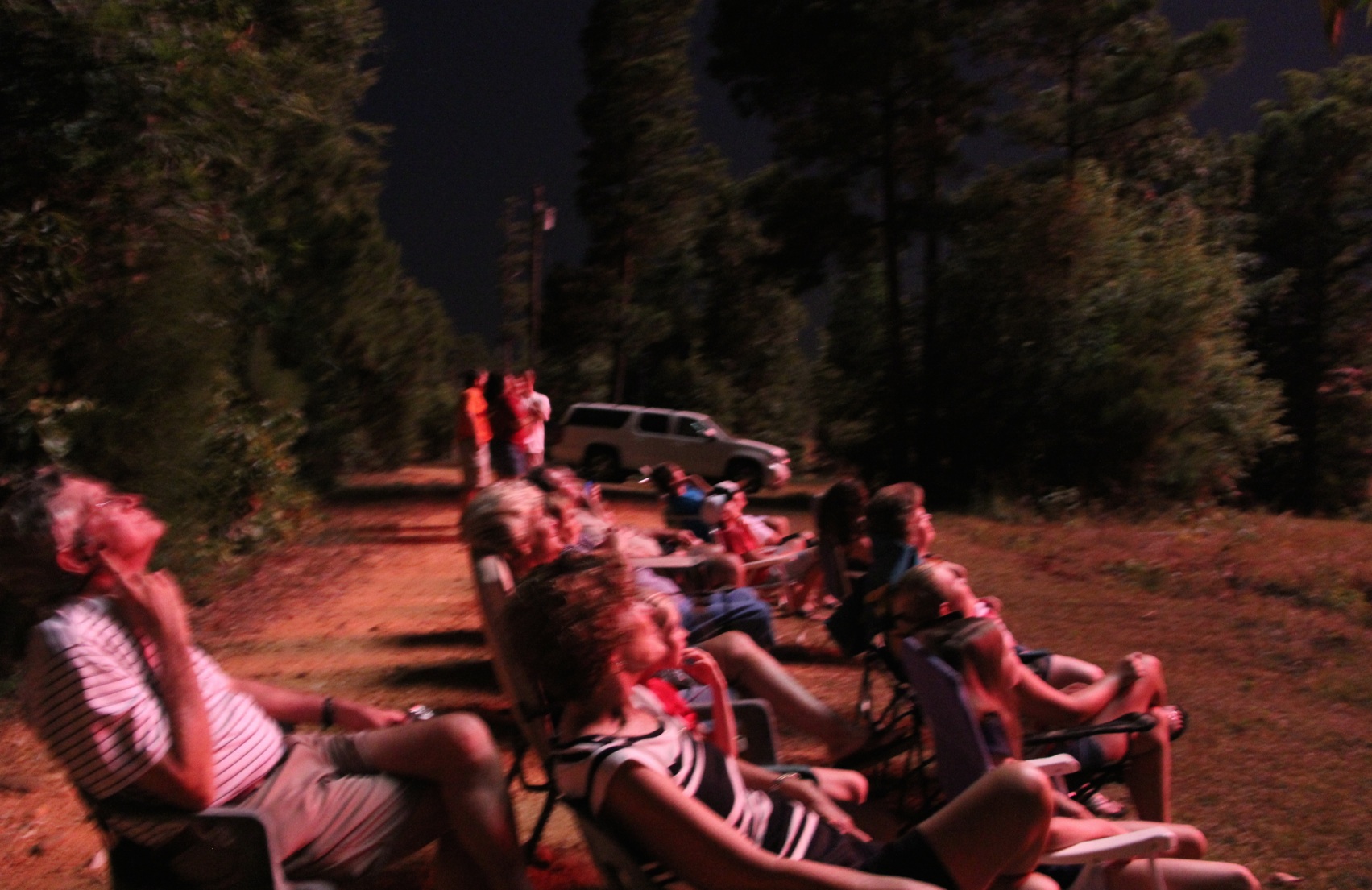 Some considerations when planning the boat/firework viewing are 1) the possibility of rain or thunderstorm, and 2) the boat traffic when the fireworks are over.  As far as storms go, it's July.  It happens.  The weather radar on your phone should help you make this decision.
And traffic-wise, it's dark when the show is over, and there are always those boat drivers who shouldn't be operating any kind of vehicle in their celebratory (yet patriotic) condition.  If you're coming from the east side of the lake, make sure you can navigate all the way home in the dark.  If you've never done it, it's harder than you think.  I would also add some words of caution that are best summarized in this post on the Boat US Site:
Boaters: Don't Let July 4th Be Your Undoing
Another alternative:  If you happen to have a lake home, or have a friend with a home close to the amphitheater and the Kowaliga Bay area, that's a great option. A lot of people can see the show from their house and don't have to worry about the drive home.  Call them now and promise to bring them food.
My vote for the best spot to watch the fireworks at Lake Martin is on land, at The AMP.
You can go as early as 4:30 for the concert that begins at 5:30 and features Nationwide Coverage with guests Sid Phelps and The Bank Walkers (click here for the $15 tickets).  You can go just to watch the fireworks and skip the concert – park for free in the amphitheater parking and watch from there.  (See the Outlook article for more info, or click here for The AMP's website. Please don't call me!)  You'll feel the booming down in your guts – there is so much exploding and blowing up in such close proximity.  And it really does last about 30 minutes.
Remember that you have to drive by car to the amphitheater – there is no water access for boaters.
No matter how you view the fireworks this year, please do it safely and responsibly, and have fun!
Are you spending the Independence Day holiday at Lake Martin?  July 4th is kind of a big deal around here.  In addition to all the regular Lake Martin water activities, here are a few other Lake Martin traditions to be a part of this year: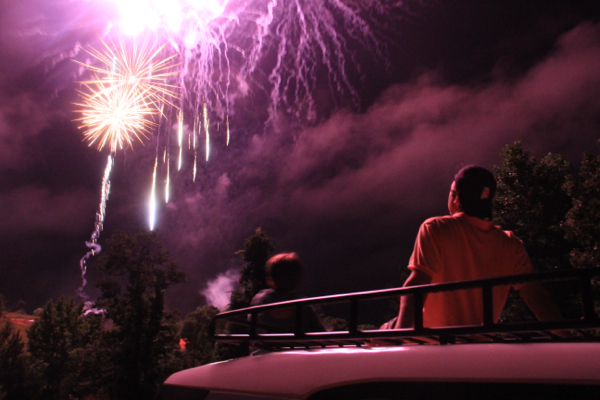 A huge Lake Martin tradition that takes place at The AMP (amphitheater).  Gates open on Friday at 5:30pm, the show starts at 6:30 pm, and the fireworks are at 9:00 pm.  This is a sho-nuff fireworks extravaganza – come prepared to be impressed.  Parking is free and watching the fireworks is free, but the concert is $15.  You can get tickets here.
I made a video of the setup several years ago, and I still think the whole process is really cool: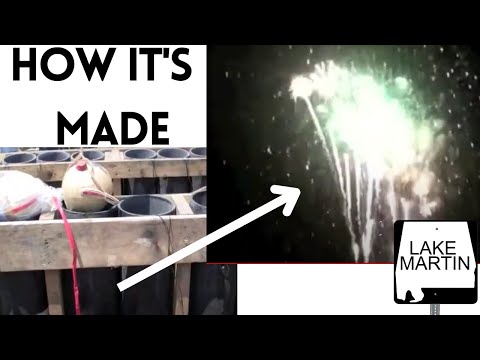 4th of July Boat Parade
10:00 am on the 4th.  It begins at Kowaliga Marina, crosses under Kowaliga Bridge, turns at Children's Harbor, and heads back to the marina.  To watch the parade, hop in your boat and check out the contestants.  They're being judged on all kinds of flag and patriotic-related categories: biggest flag, most flags, tallest flag, most patriotic, etc.  Sometimes they throw candy.  And by all means, enter the parade if that's your thing.  Registration is free at the Russell Lands marinas. Stop in by July 3rd or call (334) 857-2111.
Alas – this is a tradition that has sadly ended.  We used to go to Jim's on July 3rd and hear The King in the parking lot.  If anyone know where the Elvis impersonator is playing, please let me know.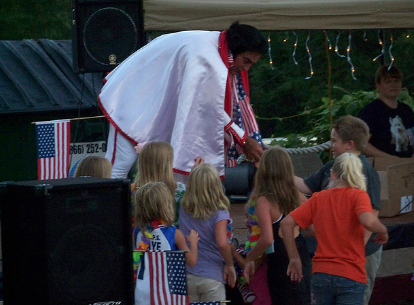 Floating Food
There's a new food boat out of Parker Creek marina.  I don't know much about it, but it's worth checking out.  If you find it and try it out, let us know!  The Nibbler's boat (totally separate boat) has some really good food and they're usually based out of The Ridge marina near the Chimney Rock area.
Crossroads Pancake Breakfast
Thursday, July 3rd.  8-10:30 am at the Arts Cabin at Russell Crossroads.  Last year my dad took us and tried to pay my kids $5 to kiss one of the horses on the mouth while he took a picture.  They declined, but another 10 year old boy at the next table said he'd do it.  And he did. 
Arti Gras
July 5th – Food, crafts and art vendors on the Town Green at Russell Crossroads.  Call (256) 212-1416 for more info.  I guess it's all day.
4th of July Parade at Blue Creek
The parade begins at 11:00am at the north end of Ponder Camp Road and ends at Niffers on Highway 49.  If you'd like to participate, bring your golf carts, bikes, motorcycles, trucks, etc.  Decorating begins at 10:00am at the top of the hill on Olona Drive.  Any questions contact Mickey Forbus at (334) 329-0905.
July 5th. If you're into farmer's market items like fresh produce, local honey, etc., the Farmer's Market in downtown Alexander City is every Saturday morning thru the end of October.  I paid them a visit a couple of summers ago: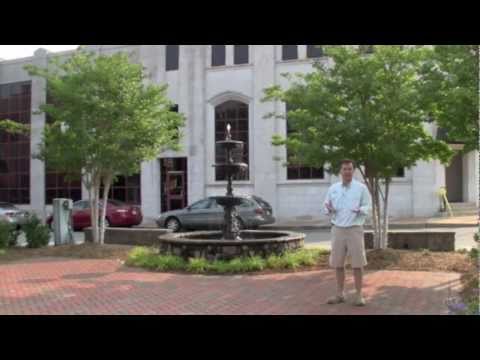 Have a fun and safe 4th everyone!  If you're interested in real estate this week, feel free to give me at call at 334 221 5862.
That's right, the 2014 Alex City Jazz Fest is June 13th and 14th, and as always, it's a free weekend of great live music.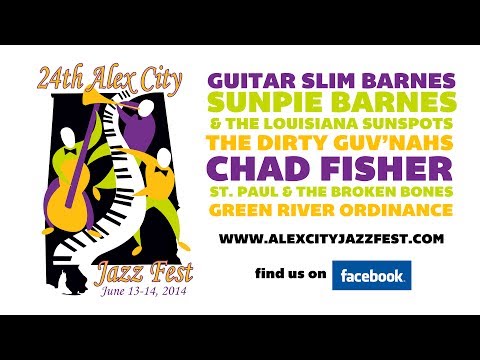 If you haven't been to Jazz Fest before, I know this sounds cliche, but it really is fun for all ages.
Friday night the concert is held outdoors in downtown Alex City.  Bring your lawn chairs and your food and drinks, and enjoy a laid back night of really good music.  Young families enjoy the bands while their kids run around the picnic blanket, groups of friends or coworkers set up amazing food and contest winning table decor, and the hip, young crowd stays late to close it down.
Saturday night is at The Amp overlooking beautiful Lake Martin.  Again, bring your lawn chairs, your coolers, and your blankets, and watch out if my dad tries to dance with you.  A designated driver is a good idea, both nights, and FYI, everyone has to get to The Amp by car.  There is no boat parking at this venue.
And it is FREE, thanks to the many local sponsors who make this happen, year after year.  We're proud to be a sponsor again this year.
Here's the schedule for the weekend.  Enjoy!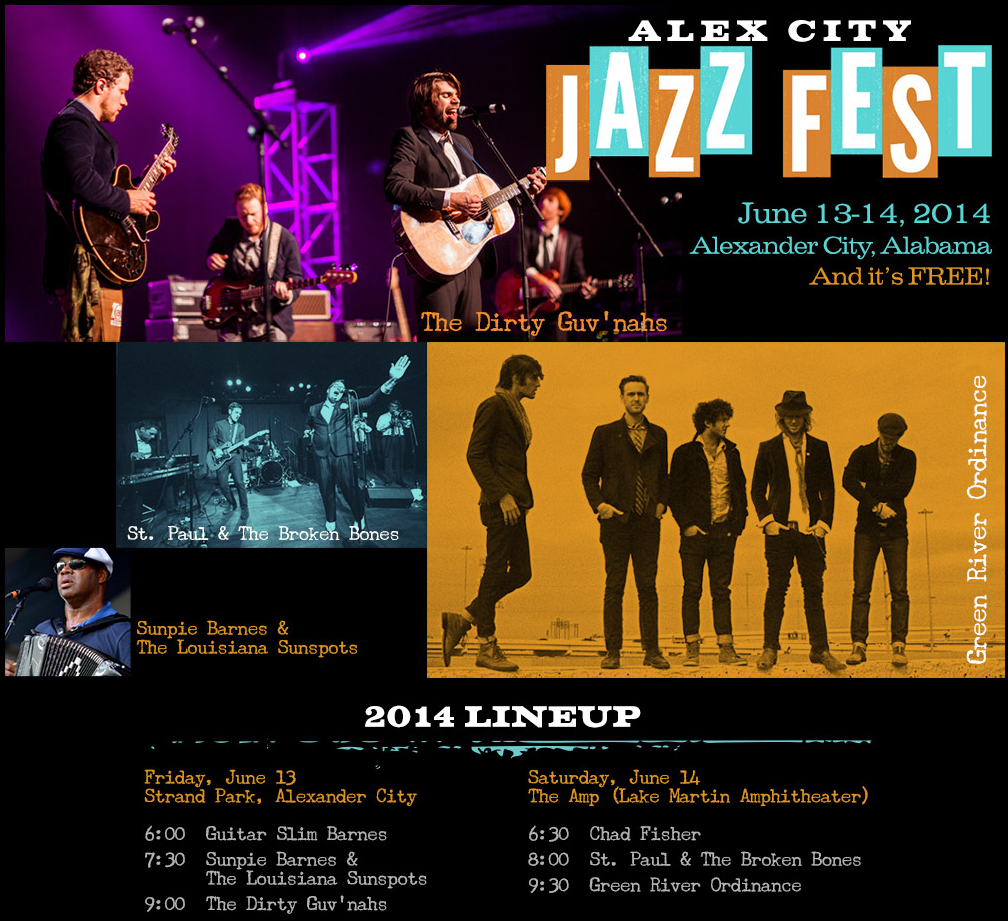 Bike rides and Lake Martin have not always gone together. Hey – we're not Peachtree City, GA, so you can't expect large sidewalks and easy peddling.  But lately, biking has gotten a lot better thanks to the cool new trails in Russell Forest.
I've got a beautiful waterfront Lake Martin listing in Windermere:  44 Fairwinds Circle.  It's a six bedroom home that's full of upgrades and amazing spaces for entertaining.  In addition to its coveted Windermere location, this home also has access to Russell Forest's trail system, and that opens up all kinds of off-the-water opportunities unique to Russell Lands neighborhoods.
With 44 Fairwinds Circle plus these trails on my mind, I employed the services of a non professional bike rider to video the adventure of riding bikes from Windermere to Catherine's Market at Russell Crossroads.  He accepted payment in the form of gelato.  Here it is: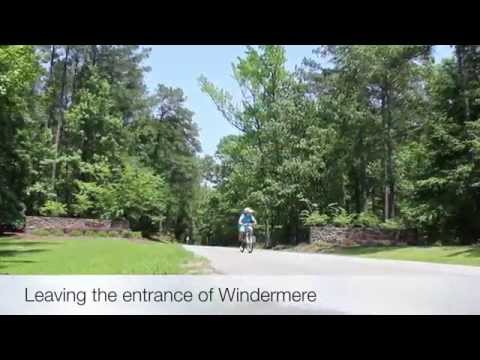 While its not a trail I would recommend for kids riding Big Wheels and tricycles, it is a pretty easy ride.  The only time my biker had to hop off and push his bike was that last hill from the tunnel up to Russell Crossroads.  But then, he had also just competed in a paddle board race an hour before.  At any rate, it's a fun ride.
These trails link together the waterfront neighborhoods of Windermere, Windover, Windermere West and The Ridge to west side of Highway 63′s Willow Point.  The central hub of all of this is Russell Crossroads.  Right now the tunnel road is open to hikers, runners, bikers, golf cart and horse riders. I love the it.
I think these trails are especially transformational for Windermere, Windover, and Windermere West which do not have neighborhood amenities (pool, clubhouse, tennis courts, workout center, etc.).  The fact that you don't have to cross Highway 63 allows new things to happen.  Willow Point people can ride to The Ridge Marina on their golf carts.  People in The Ridge can mountain bike through the tunnel and explore Russell Forest trails.  Homeowners in Windermere and Windover neighborhoods can do all this, plus go to SpringHouse restaurant or Willow Point Country Club.  The ease and sense of community is a big bonus for the already great waterfront homes in these areas.
Here's the video tour of 44 Fairwinds Circle.  This home is exciting because homes in Windermere, in this price range, typically involve a lot of updating.  THIS HOME is move-in ready with that beautiful balance of rustic and modern design.  It made my job of videoing and photographing easy.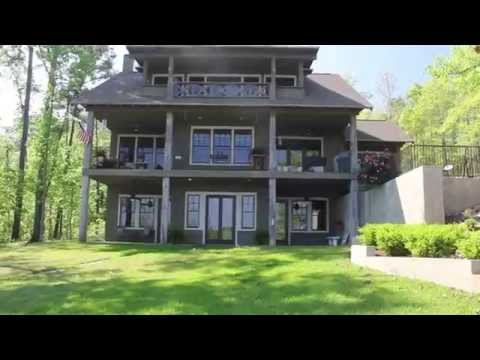 If you're interested in this home, or any waterfront property in the Lake Martin MLS, give me a call at 334  221 5862, email me at john @ lakemartinvoice (dot) com, or click here to contact me. 
HGTV fans everywhere discovered Lake Martin last night!
House Hunters featured Lake Martin on it's Memorial Day 2014 show.  As a Lake Martin realtor, I've talked to people from all over the world about Lake Martin's waterfront real estate – Africa, Turkey, Canada, Argentina, Mexico, and Red Hill, Alabama.   Lake Martin truly has a global reach, and this House Hunters episode is proof of that.

I'm assuming that everyone with a TV knows the premise of House Hunters.  I admit, I've had daydreams of bringing America to Lake Martin via this show.  I'm all about real estate video – I currently have 356 videos about Lake Martin real estate on my LakeMartinVoice Realty YouTube Channel!  But I was not the realtor on this House Hunters episode. Erin Johnson of RealtySouth's Auburn / Lake Martin office really did a fantastic job representing our area, so congratulations, Erin!  (The episode will air again on June 29 at 7:00pm eastern if you didn't catch it last night.)
A quick synopsis:
A couple from Helena, Alabama, scour the lake for a low maintenance home for their family of five.  Hubby Paul wants a "fish camp style" home, (which is what I call a cabin) with a big yard, and Neely wants a "cottage style" home with granite counter tops.  Will they ever agree?
After the show's introduction of characters, it gets interesting.  Their price range is the ever popular $350-400k range, and as the couple makes their way through the three homes on their list, I think, "I have two homes for sale right now that are almost identical to two of the homes this family has selected!" Uncanny.
So for all of you who enjoyed last night's show, and to all of you who are currently house hunting at Lake Martin, I'm going to do a quick  Lake Martin Voice Realty version of House Hunters right here!  To follow the sequence of the Lake Martin episode . . .
First – The cottage style house with all the upgrades.
Paul and Neely walked through a home in The Village.  That home happens to be a door or two away from my listing, 52 Cottage Loop, the good news is it's the lowest priced home in The Village right now, has a great view, and it's a toothbrusher (no updates needed, just bring your toothbrush):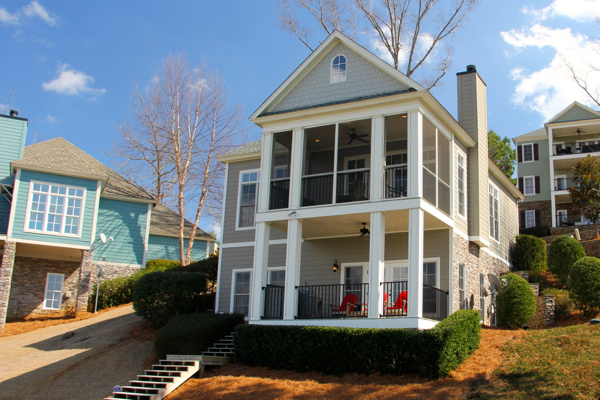 And guess what?  I make my own video tours of all of my listings, so tour away, just like on House Hunters!  Here's the VIDEO TOUR for 52 Cottage Loop.  Isn't this fun?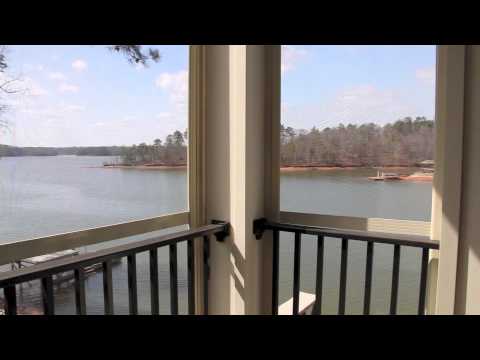 For all of the listing information on this home, please see its page on my blog: 52 Cottage Loop in The Village on Lake Martin.
Next up, the affordable, family friendly, low maintenance home with the big yard.
Paul and Neely saw (and bought) a home with the exact floor plan as a home I have listed, 108 Leisure Lane.  It is virtually the same house on a different lot, and my listing has more shoreline (for a slightly higher price).  For those of you who saw the show last night, the similarities are going to be almost eerie.  Paul and Neely, don't you agree?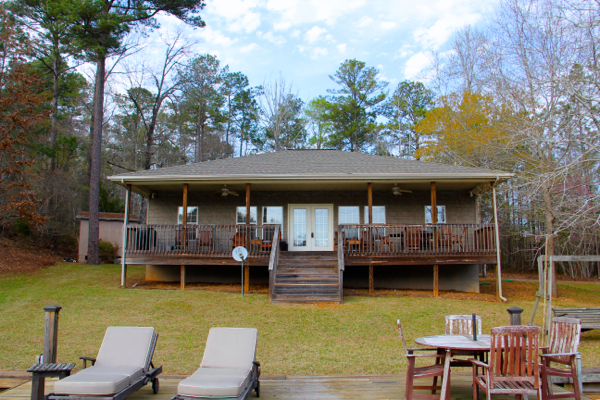 And again, because it is a Lake Martin Voice Realty listing, it already has its own VIDEO TOUR!  I even have my own in-house Suzanne Whang style host to narrate each tour.  No need to wait for the next House Hunters episode: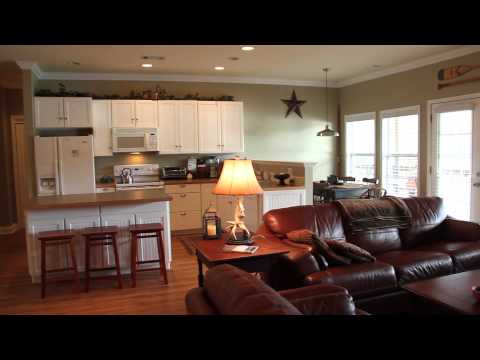 For all the listing info on this home:  108 Leisure Lane on Lake Martin.
And Third:  The architect-designed camp style lake home with amazing finishes and charming detail.
Paul and Neely saw a Bobby McAlpine Group designed Camp Home across from Blue Creek Marina and the Highway 49 Bridge.  This home is not currently listed on the Lake Martin MLS.
Similarly, for my Lake Martin Voice Realty house hunting tour, I chose an architect designed home that is not currently on the MLS.  I have a private video tour of a Bill Ingram water access house in The Ridge.  I don't mean to exclude anyone, but I can't post my video tour here because it's not my listing.  But yes, I do make videos of other agent's homes for my clients and give them a private email link to view the home on YouTube.  So I need to be your real estate agent to give that kind of access.  It is exclusive.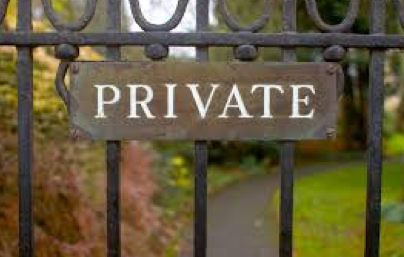 So how did I do?  Did you enjoy the tour?  Which home are YOU going to pick?
I end this post with two calls to action today, instead of my usual one:
1) If you are interested in Lake Martin real estate, buying or selling, give me a call.  I help buyers and sellers at Lake Martin, 100% of the time.  It's my area of expertise.  Give me a call at 334  221 5862, or email me at john (at) lakemartinvoice (dot) com, or click here to contact me.
2)  If you are from HGTV, here's my shameless self promo:  You've seen how picturesque and fun Lake Martin is, and hey – we're only 2 hours from Atlanta. I know you have studios there!  Knoxville is not far, either! I am not afraid to be on camera, and I will not charge extra for my slow southern drawl.  And I have all kinds of interesting clients with great stories to tell.  HGTV – you may also call please me at 334  221 5862, or email me at john (at) lakemartinvoice (dot) com, or click here to contact me.  Let's make this happen!
You may have heard – this Memorial Day weekend, there will not be a concert at Lake Martin's AMP.
However, music will abound at three other popular Lake Martin locations: Russell Crossroads, Chuck's Marina, and Harbor Docks Restaurant. Here's the basic info; click on the links provided or call the locations if you need more detail.
RXR Fest 2014 at the Crossroads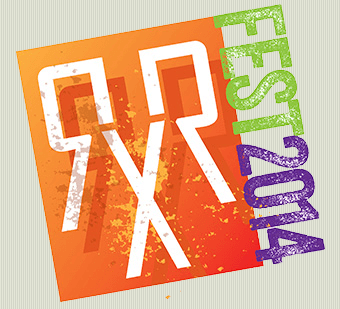 This is the first annual, three day musical event that will take place on the Town Green at Russell Crossroads.  The fun starts Friday afternoon from 6:30-9pm, then Saturday from 2:30-9pm, and Sunday from 2-5:30pm.  For more details and their lineup of musicians, click here or call Russell Lands at 256.329.0835.
You can get to Russell Crossroads by car or by boat, and if you haven't tried the boat route, it's an adventure in itself.  I'd go by boat, go early, because boat docking is limited at the pick up spot.
Chuck's Marina Summer Kickoff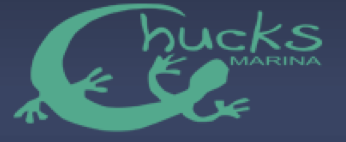 Grab some of Lake Martin's best pizza at Chuck's Marina, and celebrate the arrival of summer on Friday night- May 23rd.  Friday night favorites Bryan Jackson & Jake Corey are playing some of the best summer party music from 8-11pm.  You can like Chuck's on their Facebook page and keep up with events like this all year long.
For more information about Chuck's Marina, call (256) 825-6871.
Live Music at Harbor Docks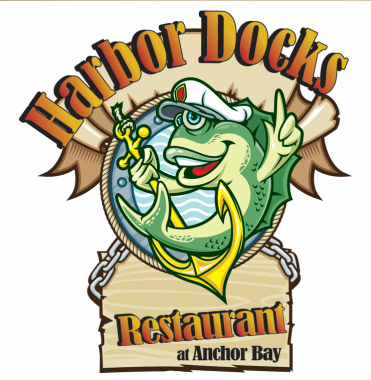 Harbor Docks Restaurant (next to Anchor Bay Marina) will have live music on their deck beginning at 7pm on Friday and Saturday nights.  On Friday night you'll find Kenny Herd, and on Saturday night, Alex Craig (formerly of Trotline). For more information about Harbor Docks, call 334-857-3635.
Happy Memorial Day, and enjoy your weekend, everyone!
Paddle boarding is really taking off at Lake Martin, and this past Saturday's event is proof.   Here's a quick video from Paddle for a Purpose 's one mile race – I put a couple of GoPro cameras on a board because I thought it would be a cool perspective.
It was a well organized event with eighty or so racers, three races (1 mile, 3 mile, 6 mile), and fantastic weather.  Racers came from Florida, Mississippi, and even Kentucky. Hats off to Sharon at Lake Martin Dock Company for another great lake event!  Proceeds from the race went to worthy local cause – Children's Harbor.
Just a lot of fun on Lake Martin!
FYI – Lake Martin has its own paddle board group – Paddle Lake Martin – that meets a couple times a month to paddle together.  Check them out here on Facebook.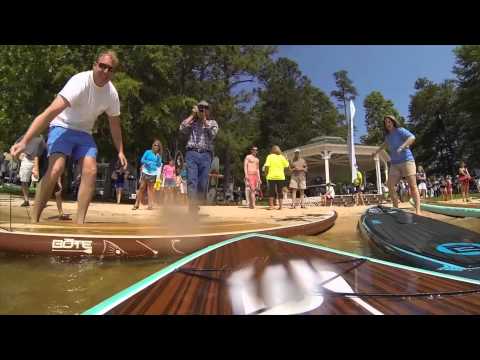 If you need a Lake Martin waterfront home, lot, or condo to go with your paddle board, give me a call at 334  221 5862, and let's talk real estate.  I'd love to work for you!