Archive for the 'Events' Category
If you are interested in the Water's Edge auction of waterfront lots and homes on Lake Martin, please check my twitter feed http://twitter.com/LakeMartinVoice
I can't video. Kristi King of JP King Auction Company shut my video down so I'm limited to updates on Twitter.
They have auction the point so far but have just announced that none of the bids were accepted on the point. Now bidding the rest.
Aliant Bank is auctioning the Water's Edge neighborhood on Lake Martin.  It's going off tomorrow at 1 PM at the end of Coosa 20.  PLEASE NOTE IT IS A NON-ABSOLUTE AUCTION.  This means they have a reserve price, if the winner is too low, THEY DON'T HAVE TO SELL.
Water's Edge, formerly known as Eagle Point, was a proposed waterfront development on the Big Kowaliga section of Lake Martin.  It was (by my unscientific estimation) one of the largest, if not the largest, waterfront loan in Aliant's history. It is located at the end of Coosa County Road 20, directly across the water from the old Veazey's Marina near Willow Point.
Aliant loaned the money to real estate developers that tried to market it as Eagle Point on Lake Martin, but the bank ended up taking that land back, and now has hired auctioneer JP King Auction Company to auction off the whole shebang.
Should My Second Grader Bid On It?
My second grade son has a little savings account with Aliant Bank.  You know the type – you go in with them to open it up, it's all cute, the ladies in the bank give him lollipops and what not.  When he gets $10 for his birthday, I have tried to encourage savings by telling him I will match whatever he deposits.  We call it my 401 "J."
He's not very old, so he hasn't had many birthdays. No matter, because Aliant, or at least J.P. King, thinks he has enough bling to swing at the auction.  Yes, they sent an auction flyer directly to him in the mail.
What??
Yes, they are marketing to my second grader.  Do they really expect him to bid for lots that are worth, in total, at least a couple million dollars?
I am sure they don't. Obviously, they sent it to all account holders if they are sending it to a minor with about $34 in his account.
But it does draw one into questioning the manner that Aliant thinks this property will sell, and the advertising used to get it done.
Will this auction be a success for Aliant?  Will they sell all of the lots and homes in a non absolute auction, without neighborhood covenants and restrictions (maybe they will be present at auction, I don't know), with minimal advertising strategy, virtually zero web presence, and minimal effort to garner referrals from Lake Martin realtors?
I have no clue.  We will see, though.
JP King Auction Company Puts Broker Registered Buyers At A Disadvantage
Because I am a glutton for punishment, blissfully disregarding the "fool me twice shame on me" principle, I have been registering people for this auction.  Don't contact me now, it's too late.  JP King requires that broker registrations be turned in yesterday.  If you are just now reading this and want to bid, you'd best contact JP King Auction Company directly here.  Good luck.
So why do I think that JP King puts broker registered buyers at a disadvantage?  Because they pressure buyers to declare an opening bid when they fill out the registration form.
That's right. Any real estate broker that helps a buyer register has to fill out a blank that says "Opening Bid." I think this is antithetical to the whole auction concept.  The reason buyers like auctions is (they feel at least) they start low and go high.  JP King wasn't forcing the buyers they register to make an opening bid.  So why require it of ones that us brokers register?  And what buyer in their right mind would toss out an opening bid, a week before the auction, without any neighborhood covenants, deeds, and restrictions?  And what real estate broker would encourage a high opening bid if they care one whit about their reputation or their buyer?
JP King's answer to this was: this is how we calculate the Broker Referral Fee.  For this auction, they offered to pay the broker (e.g., me) 2% of the opening bid and 1% of any amount above it.  See —> trying to get brokers to pump up prices.  Again, I feel this is antithetical and just downright dumb.  My policy was to disclose all of this to the buyers.  It didn't matter to the buyers because in this auction they are paying no buyer's premium (aka commission) like they do in most every other auction, and I do applaud JP King and Aliant for that aspect. When I registered my buyers, we defeated this by entering a nominal amount like $50 in the opening bid amount.  I cleared this with JP King ahead of time, but when we turned the registrations in, I was told by a very nice JP King representative that "(the) VP (of JP King) just cannot go to the seller with such a low opening bid" even though they had already approved that.
I dug deeper into JP King's registration packet and found a clause that said we could leave the Opening Bid amount blank.  When I pressed this point, the very nice rep said "yes, that's OK."  I countered with, "so you would rather us leave it blank, which is in effect an opening bid of zero, than to put in something like $10?" She: "yes."  Therefore we left it blank.
My point at telling this story is to illustrate my opinion of the extreme pain in the neck it is as a real estate broker to register someone to bid on this auction at Lake Martin.  Maybe other JP King auctions are different.  Maybe in other markets and other locations, their Broker Registration process is smooth, easy, nice, and encouraging to brokers.  But I can say that in my experience with the auction by Aliant at Water's Edge, it was a huge pain in the neck.  Information flowed like molasses. I started quizzing JP King for auction information the second they made this public, and I found that quite often I was getting info later than people that called them directly.  I also was discouraged by their flip flop on the Opening Bid concept. Principally, the fact that they make it so hard and pressure the broker to pressure the buyer for a high opening bid, I feel that, in this particular case and this particular auction, JP King Auction Company put broker registered buyers at a disadvantage.
Do you think they tell potential sellers this?  Do you think, when the VPs of JP King are on the phone or in a meeting and trying to close a potential seller on hiring them, that they tell sellers what a great relationship they have with the local real estate brokers?  And how everyone will flood in to register all their buyers?  Hogwash, I say, if my experience was typical.  Then again, maybe this was an anomaly.  Maybe all of their other auctions are daisies and tulips.
Sour Grapes?
"This is all just sour grapes, John, because you had two of these homes listed before. You're just an auction hater because you are a greedy, slimy, real estate broker," you might say.  Maybe you're right on all cases of that statement.  I am human, and therefore by definition a flawed, fallen sinner.  When I think back a couple or three years ago and remember the dreams we all had to resurrect Eagle Point into Water's Edge, and now to see it like it is, I can't help but pine for how well it could have gone.  I don't hate auctions.  I just don't like any seller not getting the best service.  I think this auction has a lot of hurdles to hop (no one knows the covenants and restrictions ahead of time, will these apply to off water lots, when will roads be done, limited inspections, limited information, it might rain) but I wish them the best.
I am not a Democrat, I am not a Republican.  I am a capitalist in almost the purest sense of the word.  I am for freedom and the American way. If this works for Aliant, more power to them, I say.  The market has spoken.
More Information about Water's Edge At Lake Martin
I have written extensively about Water's Edge in the past and also taken tons of video. PLEASE KEEP IN MIND that these are old posts from when I had the homes listed, so the pricing etc. NO LONGER APPLIES:
Aliant Bank Auctioning Water's Edge Development On Lake Martin
Does Ceiling Color Keep Away Bugs?
Water's Edge Featured In Lake Magazine
Lake Martin Seawall Construction
If you're in the Lake Martin area today, come by Cathouse Marine today and help clean up the lake!
Several area businesses and volunteer associations are out here now. There's a dumpster, so pick up some lake trash, come by and dump it. While you're here you can donate to Children's Harbor and enter to win some cool Lake Martin photos by Mike McKay of Lake Martin Event Pics.
I can't give away lake homes but I can give away co-colas, so drop in, say hi, and have one!
Members of the Union Volunteer Fire and Rescue Squad are here showing off their trucks, too.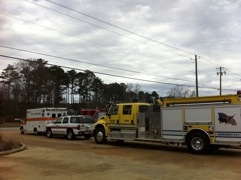 Steve Northington of Cathouse Marine is sponsoring a Clean Up Lake Martin day on Saturday, March 3, 2012.  He will have a dumpster there so you can collect trash along the lake shore or lake roads and bring it in to the dump.  You don't have to register or be assigned to a collection team.  This is a grass roots effort, just get out there and help clean up the lake!
I salute Steve, his crew at Cathouse, his wife Dee Dee, and all volunteers.  It's easy to complain or wait to be assigned something to do, it's nice to see folks taking the initiative and diving in to help.  Steve has me "on the billing" for an appearance.  I am showing houses that day to a guy coming in from Arkansas and we've had his trip planned for quite a while.  I don't know what time I will be there in the afternoon, but I doubt many people will miss me early.
Even if you can't pick up any trash, please go by there and meet the other participants.  You will have a chance to meet a member of the Marine Patrol, and also to have some opportunities to help out some Lake Martin area charities.
I can't wait to be there, to see lots of old friends and make new ones. Steve has a special place in my heart as the guy that rescued my Sea Ray Sundeck from certain salty death.  I owe him big time.  He's a giver and this event is a prime example.
Here is the latest info from Steve, taken from this post on LakeMartin.com:
"We have had several emails and calls with specific questions about Lake Martin clean-up day. I have never done anything like this before, so if I screw it up don't give to hard of a time.

When: Saturday, March 3rd, beginning at 9:00 am.

Location: Cathouse Marine, 6905 Hwy 49 S, Dadeville, AL, 36853. Just North of Blue Creek Bridge.

Organization of crews? — It is up to individuals or organizations to form a crew.

Other notes and facts are — Advanced Waste Disposal will be providing a large dumpster that will placed at Cathouse Marine for deposit of Lake shoreline garbage. Please limit deposit of trash that is gathered from the shoreline, and not burnable debris such as sticks, straw, etc. Should you not be involved with a crew, please gather all the trash from your personal shoreline and haul it on down.

The Alabama Marine Police will be on site during the day to address Lake Martin boating safety concerns, Alabama Boating laws and regulations and answer any general Boating questions. An Alabama Marine Police Boat will be on hand so please bring the kids.

There will be NO Children's Harbor Donation drop off site. Instead, area businesses are providing the following offers in exchange for cash donations, and ALL Monies will be paid to Children's Harbor.

If I have forgotten anyone, sorry, and I will update later in the week.

If you have ANY other ideas, help or be involved, please contact us. Like I said, I have never done this, and all ideas are certainly welcome.

Contact info:
Cathouse Prattville, 334-358-2838 Dadeville, 256-825-3388
email, [email protected]

Respectfully,
Steve Northington"
Thanks again to Steve and all of the participating sponsors.  Thanks also to everyone out there that plans to pitch in to help clean up Lake Martin!
I would love to think of something to give away, but as a real estate agent, I don't have much to offer in the way of something you can carry home and hang on the wall.  Maybe I can give a free home or lot valuation to whomever checks in to Cathouse the most on Yelp or FourSquare.  Then again, I do those for free anyway.
If anyone out there has any suggestions for me, please advise.
See you there on March 3!
Lake Martin area runners take note – The third annual installment of the Russell Forest Run is scheduled for Saturday, February 25, 2012.
If you have run races before through Active.com – you will be saved a step in registering.  If not, that is OK too, an account is free.
The race fee is $40 for the 10k and $20 for the 5k.
I plan to run again this year, it's my third year in a row. It is the only 10k I have ever run in, so I don't have much in the way of comparison.  I think it's hilly, but my Birmingham friends tell me it is not so bad.  Whatever.
At any rate, it gives me great motivation to stay active while I train for it.  Even though it's not very hilly where I live, and I run only on roads or the treadmill, that seems to prepare me pretty well.
The race is run over the trails in Russell Forest.  Honestly, "trails" – is not quite accurate, they are really dirt roads.  True, there are sections that are gravelly, but for the most part it is hard packed red clay.  The roads meander through the woods by Lake Martin, and are just beautiful. Many moons ago, when Russell Lands still leased that area for hunting, my dad used to take me quail hunting all through there.
I think one of the best parts of the race is the after party.  Russell Lands the power of Russell Crossroads and has the Chef from Springhouse there serving tasties (I think they did a squash bisque last year) and the folks at Catherine's Market are supposed to have cold beer and drinks.
Plug For Runkeeper
To anyone that is training for the Russell Forest Run, or if you like to run or walk in general, take note of the Runkeeper app.
A friend of mine told me about this app for my iPhone. I love it for many reasons.
First, it's free. Secondly, it keeps up with all of your workouts and syncs them to the runkeeper.com site. You can set your own running routes, and it calculates distance for you. When you start your run, you let it know what route you plan to run, and it tracks the GPS on your phone and updates you with distance, time, and pace announcements through your earphones. You can even select what playlist you want to play while you run, and whether or not you shuffle.
When you are done, you let it know, and it uploads your results to your private runkeeper.com account.
My only complaint is that it is not compatible with my heart rate monitor. I have one of those older chest strap monitors that transmits your heart rate. It works great on the treadmill but my iPhone 4 won't put it through to runkeeper. Maybe it's an iPhone thing, I don't know. It would be really cool to be updated on my heart rate because that's how I train anyway, not by timed pace per mile.
Enough about me.
I hope to see YOU at the Russell Forest Run. It's a fun event that shows you that there's plenty of things to do around Lake Martin in the winter.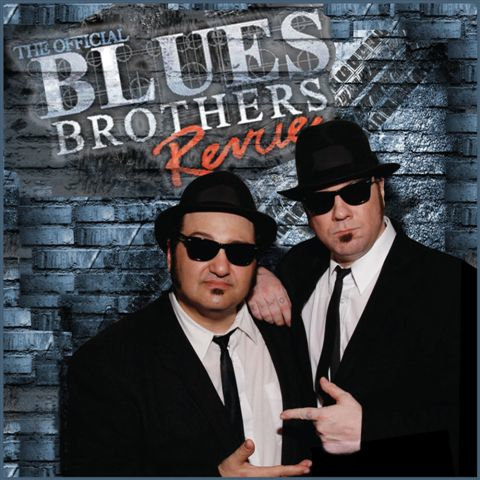 If you plan to be at Lake Martin on Valentine's Day, and are wondering what to do, you may want to check out the Blues Brothers Revue in Alexander City.
That's right, Jake and Elwood have gotten the band back together, and they are performing at the Benjamin Russell High School Auditorium in Alex City on Tuesday, February 14th, 2012, at 7:30 PM.
They are playing complete with the intercontinental Rhythm and Blues Band, with a "piping hot" horn section, with gospel singers, and dancers. In fact, their sax player Murph Dunne got in a huge fight with his wife. He lost her and a job to be here, so the least you can do is show up.
I will grant you, there will be a few elements missing from the normal show. While they do feature gospel singers, I am pretty sure that James Brown will not be doing back flips on a trampoline. But on a positive note, there will be no crazed women firing M-16s at the boys.  Here's a link to their latest promo video.
Seriously, this is for a really good cause – The Alex City Arts, and was funded in part by a grant from the Alabama State Council of the Arts.
Doors open at 7pm. Tickets: $15.00 for adults, children 12 and under $5. Tickets will be available February 1st at the Russell Hospital Gift Shop; The Chamber of Commerce; and 'Main Street', Alexander City, or at the door. For more information call; Ron Morgan, President, Alex City Arts at 256.234.9806 or e-mail [email protected]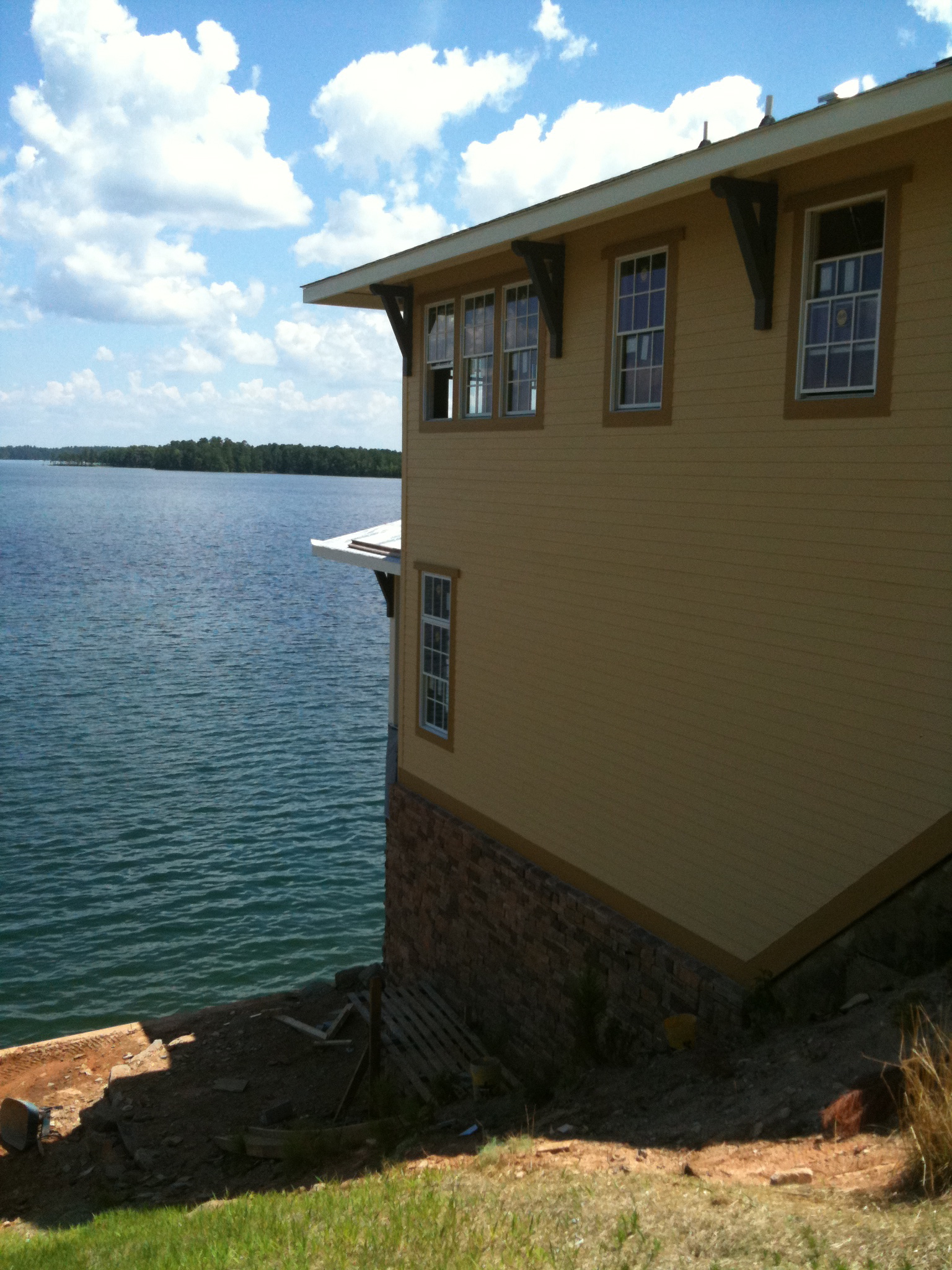 Aliant Bank is auctioning the Water's Edge neighborhood.
Water's Edge, formerly known as Eagle Point, was a proposed waterfront development on the Big Kowaliga section of Lake Martin. It was (by my unscientific estimation) one of the largest, if not the largest, waterfront loan in Aliant's history. It is located at the end of Coosa County Road 20, directly across the water from the old Veazey's Marina near Willow Point.
Aliant loaned the money to real estate developers that tried to market it as Eagle Point, but the bank ended up taking that land back, and now has hired auctioneer JP King to auction off the whole shebang.
I have read JP King's promotional materials and also called and emailed them for more information. At the time of this writing, they did not have a location map, neighborhood covenants and restrictions, but did have about 15 photos. Here are the major points:
Date: Saturday, March 10, 2012
Time: 10:00 AM Central Time
Place: "On Site" – I don't know which part of the property that means, but if you take Coosa County Road 20 all the way east, surely they will have signage up.
Disclosure Of My Extreme Bias
I have a lot of personal bias when it comes to both Aliant Bank and Water's Edge, nee Eagle Point.
Firstly, growing up in Alex City, I either know or am related to just about everyone that works there. Fine folks and experts at Lake Martin lending. In fact, they are about the only source that I know of right now that will loan on Alabama Power leased lot homes.
Secondly, I have a lot of personal history with Water's Edge / Eagle Point. I helped Aliant do much of the homework (market studies, comparable sales, realtor stuff, etc.) when they first foreclosed. I also listed two of the spec homes that they had for sale. I had those homes listed during the construction phase and for several months after they were completed.
However – and this is a big however – I never listed any of the lots nor the Island parcel. Not the lots close to the spec houses (which the auctioneer is calling "The Cottages at Eagle Point"), nor the "island" portion (which the auctioneer is calling "Narrows Point at Water's Edge").
The only time (to my knowledge) that Aliant has put any of these lots on the market was when they listed lots 3 and 4 with Rhonda Gaskins at RealtySouth, the brokerage that listed the homes on lot 1 and lot 2 after my listing period expired. As was apparent in our Lake Martin MLS, they listed the lots for $195k and dropped the price to $159k before that listing expired late this fall.
Why The Water's Edge Auction Will Be Interesting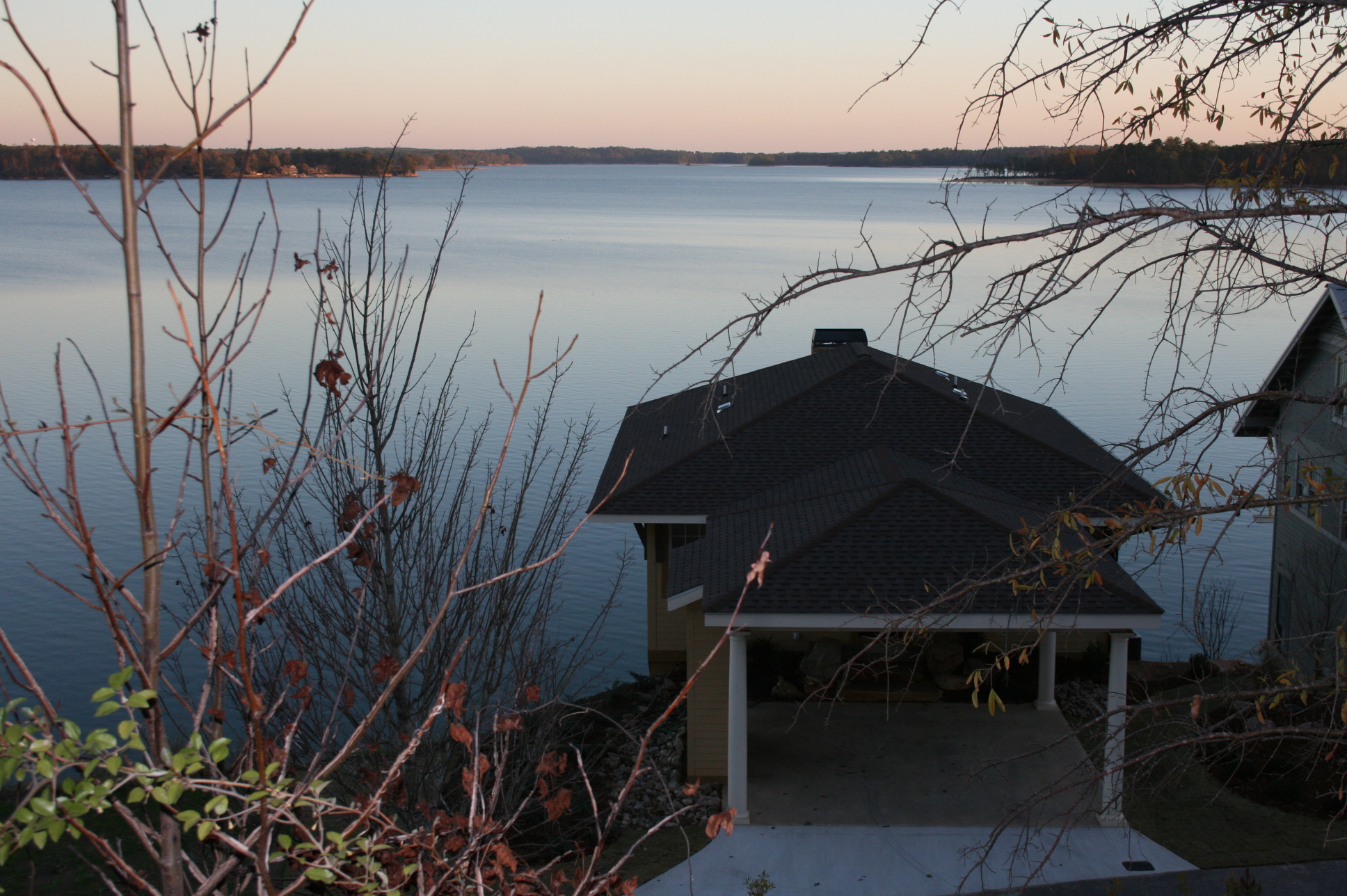 I think Aliant's auction of the foreclosed Eagle Point / Water's Edge waterfront development will be interesting for three major reasons:
1.) Waterfront auctions on Lake Martin homes, lots, and other property have not gone well in the past. Foreclosed or not, I can only think of one auction where a sale has been consummated in the last five or so years. I sell Lake Martin real estate for a living, and that's the sole example of success, but I can also recall five or six aborted attempts. One in particular, the auctioneer allegedly marched off in a huff after no one submitted an opening bid.
2.) The auction is not absolute. This may change, but as of this writing, according to auctioneer JP King, none of the parcels is being sold absolute.  Selling absolute means, essentially, if you bid $1, and you're the high bidder, you get to buy it at that, regardless. If it's not absolute it means that the bank has a minimum price, and if the bids don't meet their minimum, they are not compelled to sell to you. Granted, this may change. When I talked to the auction company, they admitted that their information was incomplete right now. (Sidebar – the auction is in about 10 weeks. When will it be complete? Who will bid without complete information?)
3.) Only two of the lots have ever been on the market. As mentioned above, they last asked $159k each for lots 3 and 4 on the "Cottages" parcel. They have never – repeat never – put the island portion on the market (that is the parcel they call The Narrows).
Would you like to bid on waterfront lots or homes at Water's Edge? Please contact me using this form or call me at 334 221 5862.
More Information about Water's Edge At Lake Martin
I have written extensively about Water's Edge in the past and also taken tons of video. PLEASE KEEP IN MIND that these are old posts from when I had the homes listed, so the pricing etc. NO LONGER APPLIES:
Does Ceiling Color Keep Away Bugs?
Water's Edge Featured In Lake Magazine
Lake Martin Seawall Construction
The Tornado Recovery Action Council comes to the Lake Martin area with a meeting at Children's Harbor.  The meeting is on Monday, September 26, 2011, at 6:30 PM.
Their stated purpose is: "building a better Alabama and preparing for future disasters."
They want to hear feedback from people in the Lake Martin area who were affected by the April 2011 tornado.
For more information about this meeting, please contact the TRAC directly through their website: TRACalabama.org
Here is their flyer: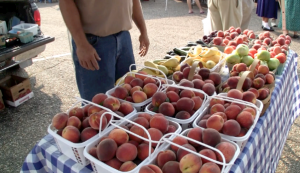 Lake Martin vacationers: MainStreet Alexander City hosts a farmer's market every Saturday morning from 7-11am.  This is a quintessential summer activity;  if you're into fresh produce, local honey, goat cheese, BBQ sauce, soap, herbs, and baked goods, head downtown.
On any given Saturday morning you're sure to run into the Jones family, Lake Martin homeowners from Atlanta, who are hip to things culinary, and fans of local produce. Despite having a world of foodie options in the city, they frequent the Alex City farmer's market (and then the Piggly Wiggly meat counter right up the street) and create fantastic dishes to serve lakeside.  If you're lucky enough to be invited to dine with them, leave your cooler of Natural Light and pimento cheese at home.  Allow Mr. Jones to set the menu.
We took our own family trip to the farmer's market, and filmed this quick video so you can check it out too:
The Lake Martin community extends well past the shoreline into the small towns and countryside around it.  The more you know about the area, the more you will feel at home here.  If you need help finding that perfect lake home, or just want some ideas of things to do while you're here, give me a call at 334 221 5862.
Sea Ray and Russell Marine are once again bringing Aquapalooza to Lake Martin, Alabama, – on July 23, 2011.
Aquapalooza is a free, on the water concert that you can boat up, anchor, and go dance by the stage.  It is tons of fun, and, in my opinion, becoming the 4th big lake holiday behind Memorial Day, 4th of July, and Labor Day.
Lake Martin has experienced two really big Aquapaloozas – the nationally promoted signature event in 2009 featuring Alan Jackson, and this pretty doggone big event in 2010 with John Anderson.
In 2011, the headliner is Sawyer Brown.  Here's the full lineup:
Lake Martin Aquapalooza 2011 Lineup
Sawyer Brown
Rhett Atkins
Chase Rice
Derek Welsh and the Cold Hard Truth
Lake Martin Aquapalooza 2011 Schedule
11 AM – 7 PM on July 23, 2011.
Memo to all you fast timers – we're on Central Time.
Lake Martin Aquapalooza 2011 Setup Tips
The prior years of fun have given us all some valuable experience. I shot a quick video below to go over some tips for Aquapalooza on Lake Martin.

Here are some more Lake Martin Aquapalooza 2011 tips:
Have a sober driver and sober spotter – I say this in the video but it's worth repeating. The driver will need someone at the front of the boat that is looking out for other boats, swimmers, kayakers, etc.
Obey all Alabama laws – if you're coming from out of state, study up.
Idle speed only – west of Kowaliga Bridge is idle speed only until you get to Governor's Island. The surest way to get pulled over by the AL Marine Police is to be above idle in this zone. Make even the smallest wake and they will hammer down on you.  Quite frankly, you deserve it.
If you anchor up, use an anchor line – so many times I see folks throwing out their brand new mushroom anchor that is tied to ski rope.  Bad idea. It may be easy going down, but at the end of the day when you are hauling in 75 feet of it, and it's slick, that thin ski rope will burn your hands.
If you swim to the stage, use a PFD – it looks like a short swim, but trust me, you will get tired. Swim with a life vest on your person.
Bring twice as many boat bumpers than you think you will need – even if you only use 2 to attach to your pier, you will need a bunch more when your friends (old and new) sidle up to you and anchor with you.
Buy all your provisions locally – OK, so I'm a big believer in supporting the Lake Martin locals, yes.  But on the practical side, I can tell you that the local C Stores will have plenty of ice, snacks, and beverages.  It's the same price as your hometown's.  Unless you just like to load a cooler 2 days in advance, the smart move is to get it in theater.
Take plenty of pics and video – you won't believe how much fun it is to look at them later.  Local Lake Martin photographer Kenneth Boone usually has the best ones on his SmugMug account here.
Tweet it out – if you're on Lake Martin and hip to twitter, use hashtags of #lakemartin and #aquapalooza and @SeaRayBoat
Check in on FourSquare – there's a musical event set up on Foursquare – Aquapalooza on Lake Martin
Homes For Sale On Lake Martin Near Aquapalooza 2011
Do you have some time to kill, and maybe would like to cruise by some waterfront homes that are for sale near Lake Martin's Aquapalooza site at Kowaliga Marina?
Click on the Request List link below:
CLICK HERE TO REQUEST HOMES FOR SALE
You will be asked for your name and email, and then you will be emailed two lists we have compiled of waterfront homes for sale on Lake Martin right now. One list is east of Kowaliga Bridge, the other is west of it. This list is from the Lake Martin Area Realtors' MLS, so it's any brokerage's listings, not just mine.  Also, don't worry, we DO NOT SELL, GIVEAWAY, or otherwise distribute your info.
Have a fun and save Aquapalooza 2011 on Lake Martin!