Archive for the 'Buying Tips' Category

Spring time on Lake Martin means lake house hunting time, no doubt about it. Everywhere I have gone in the past couple of weeks, people have asked me, "I bet this warm weather has people out looking, huh?"
The answer is a big yes.  The warm weather also has everything blooming, and the turkeys gobbling.  We love spring!
If you are considering buying a Lake Martin home or lot this year, you might like this article I wrote for Lake Magazine – Lake Martin edition.  I titled it, "To Be A Good House Hunter, Know Thyself."  I think the more introspection time you spend as a potential buyer, the better.
If you and your family are having a tough time coming up with conversation starters, try asking yourselves these questions:
When at the lake, I see myself spending most of my time: (prioritize) a.) on the water; b.) on the dock; c.) on the back porch; d.) inside in the _____ room
If I had to choose, would I rather have a nicer house on a smaller lot or a smaller house on a nicer lot?
True or false, I simply must have enough water depth to be able to hop in my boat at my dock in late December and go boating.
Would you rather be closer to your primary residence to have a shorter drive to the lake, or would you rather be closer to your favorite Lake Martin attractions and have a shorter drive to them when at the lake?
If you think you won't mind a fixer upper, how much money exactly and how much time are you willing to spend in year one?
These questions are just a start, feel free to supplement more that pertain to you. Come up with your own, and I encourage you to let ALL family members fill this out separately and then compare results together.
Be sure to check out Lake Magazine every month for what I think is the best lifestyle magazine in the Lake Martin area.  Some other good articles in the March issue are:
Find Shelter In Your Cellar – Henry Foy's latest installment on wine
Wake TV – Sawyer Davis updates us on a new way to keep up with the wakeboarding world.
Age Old Native – I am a sucker for Kenneth Boone's articles on local flora and fauna. This one is about ground cedar, aka Fan Clubmoss.
Aliant Bank is auctioning the Water's Edge neighborhood on Lake Martin.  It's going off tomorrow at 1 PM at the end of Coosa 20.  PLEASE NOTE IT IS A NON-ABSOLUTE AUCTION.  This means they have a reserve price, if the winner is too low, THEY DON'T HAVE TO SELL.
Water's Edge, formerly known as Eagle Point, was a proposed waterfront development on the Big Kowaliga section of Lake Martin.  It was (by my unscientific estimation) one of the largest, if not the largest, waterfront loan in Aliant's history. It is located at the end of Coosa County Road 20, directly across the water from the old Veazey's Marina near Willow Point.
Aliant loaned the money to real estate developers that tried to market it as Eagle Point on Lake Martin, but the bank ended up taking that land back, and now has hired auctioneer JP King Auction Company to auction off the whole shebang.
Should My Second Grader Bid On It?
My second grade son has a little savings account with Aliant Bank.  You know the type – you go in with them to open it up, it's all cute, the ladies in the bank give him lollipops and what not.  When he gets $10 for his birthday, I have tried to encourage savings by telling him I will match whatever he deposits.  We call it my 401 "J."
He's not very old, so he hasn't had many birthdays. No matter, because Aliant, or at least J.P. King, thinks he has enough bling to swing at the auction.  Yes, they sent an auction flyer directly to him in the mail.
What??
Yes, they are marketing to my second grader.  Do they really expect him to bid for lots that are worth, in total, at least a couple million dollars?
I am sure they don't. Obviously, they sent it to all account holders if they are sending it to a minor with about $34 in his account.
But it does draw one into questioning the manner that Aliant thinks this property will sell, and the advertising used to get it done.
Will this auction be a success for Aliant?  Will they sell all of the lots and homes in a non absolute auction, without neighborhood covenants and restrictions (maybe they will be present at auction, I don't know), with minimal advertising strategy, virtually zero web presence, and minimal effort to garner referrals from Lake Martin realtors?
I have no clue.  We will see, though.
JP King Auction Company Puts Broker Registered Buyers At A Disadvantage
Because I am a glutton for punishment, blissfully disregarding the "fool me twice shame on me" principle, I have been registering people for this auction.  Don't contact me now, it's too late.  JP King requires that broker registrations be turned in yesterday.  If you are just now reading this and want to bid, you'd best contact JP King Auction Company directly here.  Good luck.
So why do I think that JP King puts broker registered buyers at a disadvantage?  Because they pressure buyers to declare an opening bid when they fill out the registration form.
That's right. Any real estate broker that helps a buyer register has to fill out a blank that says "Opening Bid." I think this is antithetical to the whole auction concept.  The reason buyers like auctions is (they feel at least) they start low and go high.  JP King wasn't forcing the buyers they register to make an opening bid.  So why require it of ones that us brokers register?  And what buyer in their right mind would toss out an opening bid, a week before the auction, without any neighborhood covenants, deeds, and restrictions?  And what real estate broker would encourage a high opening bid if they care one whit about their reputation or their buyer?
JP King's answer to this was: this is how we calculate the Broker Referral Fee.  For this auction, they offered to pay the broker (e.g., me) 2% of the opening bid and 1% of any amount above it.  See —> trying to get brokers to pump up prices.  Again, I feel this is antithetical and just downright dumb.  My policy was to disclose all of this to the buyers.  It didn't matter to the buyers because in this auction they are paying no buyer's premium (aka commission) like they do in most every other auction, and I do applaud JP King and Aliant for that aspect. When I registered my buyers, we defeated this by entering a nominal amount like $50 in the opening bid amount.  I cleared this with JP King ahead of time, but when we turned the registrations in, I was told by a very nice JP King representative that "(the) VP (of JP King) just cannot go to the seller with such a low opening bid" even though they had already approved that.
I dug deeper into JP King's registration packet and found a clause that said we could leave the Opening Bid amount blank.  When I pressed this point, the very nice rep said "yes, that's OK."  I countered with, "so you would rather us leave it blank, which is in effect an opening bid of zero, than to put in something like $10?" She: "yes."  Therefore we left it blank.
My point at telling this story is to illustrate my opinion of the extreme pain in the neck it is as a real estate broker to register someone to bid on this auction at Lake Martin.  Maybe other JP King auctions are different.  Maybe in other markets and other locations, their Broker Registration process is smooth, easy, nice, and encouraging to brokers.  But I can say that in my experience with the auction by Aliant at Water's Edge, it was a huge pain in the neck.  Information flowed like molasses. I started quizzing JP King for auction information the second they made this public, and I found that quite often I was getting info later than people that called them directly.  I also was discouraged by their flip flop on the Opening Bid concept. Principally, the fact that they make it so hard and pressure the broker to pressure the buyer for a high opening bid, I feel that, in this particular case and this particular auction, JP King Auction Company put broker registered buyers at a disadvantage.
Do you think they tell potential sellers this?  Do you think, when the VPs of JP King are on the phone or in a meeting and trying to close a potential seller on hiring them, that they tell sellers what a great relationship they have with the local real estate brokers?  And how everyone will flood in to register all their buyers?  Hogwash, I say, if my experience was typical.  Then again, maybe this was an anomaly.  Maybe all of their other auctions are daisies and tulips.
Sour Grapes?
"This is all just sour grapes, John, because you had two of these homes listed before. You're just an auction hater because you are a greedy, slimy, real estate broker," you might say.  Maybe you're right on all cases of that statement.  I am human, and therefore by definition a flawed, fallen sinner.  When I think back a couple or three years ago and remember the dreams we all had to resurrect Eagle Point into Water's Edge, and now to see it like it is, I can't help but pine for how well it could have gone.  I don't hate auctions.  I just don't like any seller not getting the best service.  I think this auction has a lot of hurdles to hop (no one knows the covenants and restrictions ahead of time, will these apply to off water lots, when will roads be done, limited inspections, limited information, it might rain) but I wish them the best.
I am not a Democrat, I am not a Republican.  I am a capitalist in almost the purest sense of the word.  I am for freedom and the American way. If this works for Aliant, more power to them, I say.  The market has spoken.
More Information about Water's Edge At Lake Martin
I have written extensively about Water's Edge in the past and also taken tons of video. PLEASE KEEP IN MIND that these are old posts from when I had the homes listed, so the pricing etc. NO LONGER APPLIES:
Aliant Bank Auctioning Water's Edge Development On Lake Martin
Does Ceiling Color Keep Away Bugs?
Water's Edge Featured In Lake Magazine
Lake Martin Seawall Construction
I wrote the following article for the March 2012 edition of LAKE Magazine:
"Nearly all the wisdom we possess, that is to say, true and sound wisdom, consists of two parts: the knowledge of God and of ourselves." John Calvin, 1559.
"Buyers are liars." – Worn out real estate agents' cliché.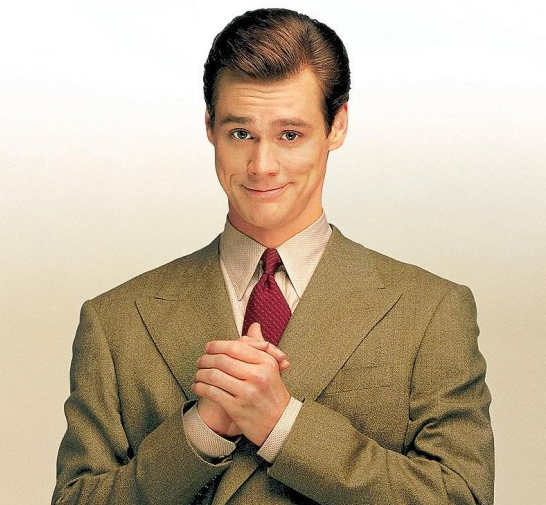 Is that true? Are buyers liars that tell you they want one thing and then choose another? Or are they simpletons, to be led around by the nose like a bullock, and told what they want by an all-knowing agent?
Obviously, neither is true. So why then, in most buying experiences on Lake Martin, do home buyers end up not buying the first home they visit? Why do they have to look around and weigh their options?
I think it's because each buyer must "know thyself." Buyers need to research the market as much as possible and, during that process, they need to look inside themselves to discover what they really want in a lake home. If you have an unlimited budget, you can totally disregard this article. Most people do have a budget; most people have limits. Limitations mean tradeoffs.
I guess the concept of tradeoffs exists in any real estate market. Maybe in some markets, for example, if you want a new home and you want to be in a certain school district, you have to accept a tradeoff. At Lake Martin, the decision I see many buyers struggle to make is the home versus the lot.
Many times buyers must decide: do I want a bigger or newer home on a smaller lot with less privacy or waterfront, or do I want an older or smaller home on a bigger or more private lot? The difficulty comes in defining the adjectives. One person's big is another person's small. Some buyers can find privacy in the most cramped condominiums and others need to feel like they are the only ones on the lake.
I call this the "Home / Lot Continuum." Imagine a line graph like we drew in high school. On one extreme is the person that loves the house and does not care one whit about the lot. The other extreme is a person who values the lot above all else and totally disregards what is built on it. Most people don't fit in the extremes, instead finding themselves somewhere along the line. What about you? If you are pretty fairly balanced, which way do you lean?
These are the sorts of questions you need to ask yourself in the home buying process. The more you know about yourself and your preference on the home versus lot issue, the more easily you will be able to decide between two homes with the same price yet varying degrees of home and lot quality.
So how should you go about increasing the knowledge of thyself? Here are three ways:
Research online
Most of us Lake Martin realtors have websites with access to the Lake Martin MLS. Go to one and search in your price range, paying careful attention to viewing all available pictures and videos of the properties. Also, our MLS has a mapping feature that allows you to go to a Google Map showing you the location of the home or lot. Click on the satellite view and zoom in as tight as possible to check it thoroughly. This will allow you to get past the sometimes-fuzzy agent descriptions of "cute house" that is "recently updated" on a "private lot." You can see for yourself how cute is cute, how private is private. Do they define "recent" as the disco decade? Judge for yourself.
Look In Person
I realize that most of the time this will involve talking to a realtor, which is the last thing most buyers want to do. I regret to break the news to you, at some point it is unavoidable. There is no substitute for being there yourself. I have walked down to the water on many lots that were described as "gently sloping" in the MLS, only to find myself huffing and puffing on the way back up. What did they mean by gently? What would they call steep? Sometimes the only way to know whether you want a short walk to the lake is to go and try it out.
Rent For The Weekend
If you are not ready to look with an agent, you should come spend some time at the lake. You can call it market research, but it is really just hanging out and having fun. Impose on one of your friends for a weekend vacation. If you don't have a friend with a lake house, get better friends. Seriously, you can rent a home here and that will give you an idea about how you plan to experience the lake. You might find that your favorite lake moments are the quiet hours in the morning with a cup of coffee. Or, you might realize that boating is your thing. Does each of your family members need their own bedroom, or can you pile them in like alligators? While you probably won't be able to test out a home that is for sale, your renting experience will give you a good idea of how you plan to use a lake house, and therefore shape your priorities.
Follow these suggestions and know thyself well to find your perfect lake home.
Or, maybe you will know it when you see it. I didn't know I wanted a white miniature poodle until a stray one ambled up in my yard.
Lake Martin has been a popular retirement spot for decades. The lake, the low cost of living, and laid back lifestyle appeal to many.
Lake Martin also has other things going for it, like close proximity to a high number of golf courses, good medical care, and universities that puts it at the top of "Best Spots To Retire" for many different publications.
Above is a video of a couple, Pat and Arthur, that have recently bought a home into which they will phase into retirement.  They have owned condos and homes at the beach before, but when it came time to plan their retirement, they chose Lake Martin. I thought it would be interesting to hear some of the reasons they considered.
Among the reasons they listed was the low cost of living, specifically taxes and insurance.  After weathering a few hurricanes at the beach, and their related construction and insurance headaches, they looked north.
When people call me and ask me about retiring to Lake Martin, the first thing I ask them is how often they have visited here.  If they are newcomers, then I try to suggest to them that they need to come and tour around the lake.  After that, I think the next question that retirees must answer is:
Around what city will we base our lives?
The three largest towns around Lake Martin, in order of decreasing size, are Alexander City, Dadeville, and Eclectic.
Unless retirees plan to be total recluses, venturing into town only for the staples, I think they need to realize where they will go to shop, socialize, go to church, etc.  Each of these towns is a little different.
Alexander City is also known as Alex City (and pronounced elek).  It is the largest town and located in Tallapoosa County.  According to the 2010 US Census its population is about 15,000.  Much of Lake Martin's shoreline has an Alex City address.  Like many small towns in the South, it was once a mill town. Now it is reforming as a second home or vacation spot. It has a large hospital – Russell Medical Center – and that seems to be a question I get a lot from potential retirees. Alex City also has the biggest downtown area.
Dadeville is the county seat of Tallapoosa County and according to the 2000 census had a population of about 3,200.
Eclectic is located in Elmore County and is about 1/3 the size of Dadeville according to the 2000 Census. Eclectic is on the south side of Lake Martin.
If you search homes for sale on Lake Martin and you see a city listed in an address like Equality, and Jacksons Gap, know that this is more of a state of mind than a town.
The main thing you have to remember is that our entire lake area is very rural in nature. I guess that's why you're considering retiring here, right?  Please contact me with this form or email me at info @ lakemartinvoice .com or call at 334 221 5862 and I would love to help you research.
Here I continue my series of posts of the waterfront property sales results of 2011 on Lake Martin, Alabama. Earlier I have looked at residential sales in general, and yesterday I covered waterfront lot sales.
Today I would like to cover the effect of foreclosures and condominiums had on Lake Martin property sales in 2011.
Lake Martin Foreclosure Sales In 2011
The economists that advise shows like The View are a constant source to reassure us that the real estate market is terrible everywhere.  They would have us believe that everyone in the nation is either in foreclosure, about to be foreclosed, or at the very least in a short sale.   I find that hard to believe, though.  I am sure that Whoopi and the gang consult with experts before they make broad, potentially very misleading comments about the economy.
However, here at Lake Martin we are well past the bottom of our market. I have blogged about this in the past. We have not seen a heavy percentage of our sales being foreclosures as in other markets.  But I thought I would put a number to it, and see if my generalizations are correct.
Low Percentage: 7% Were Foreclosures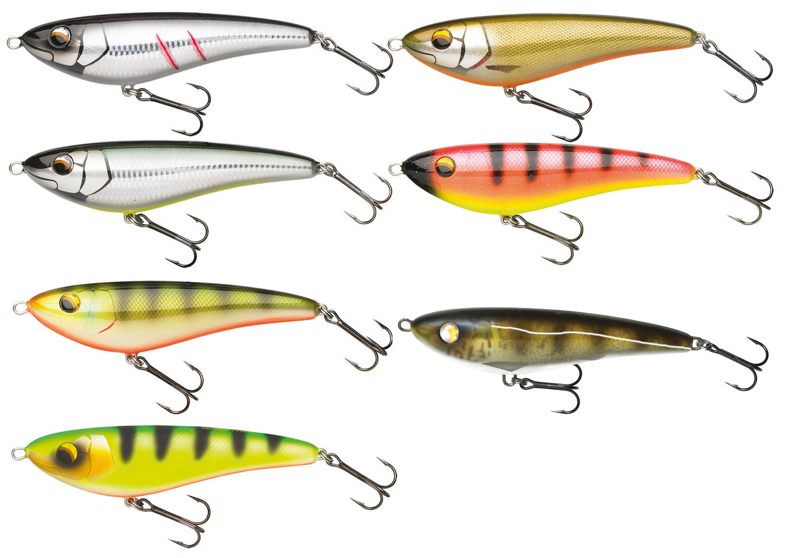 I combed through all of the residential waterfront sale for the last three years.  I had to look at the "Owner" field in our MLS and just sort of guess whether they were foreclosures or not.  This makes you inherently dependent on the listing agent to have entered correct info, but the same can be said for any aspect of the MLS.  I think it's materially correct.
I found that, sure enough, the Lake Martin waterfront real estate market had a relatively low percentage of sales that were foreclosures, REOs, or bank owned, however you want to phrase it.  Fifteen were sold in 2011, equaling 7% of the market.  Fourteen, or once again 7%, sold in 2010. Another fourteen or 7% sold in 2009.  Comparatively, that is a very low percent of sales.
Just to put it into perspective, according to this article in the AJC on November 29, 2011,  about 30% of home sales in Atlanta are foreclosures.  That is more than four times the rate on Lake Martin.  Ouch.
Lake Martin Condo Sales In 2011
It's pretty natural to talk about Lake Martin condo sales for 2011 after the foreclosure section. This is because most of the condo sales in the last three years on Lake Martin were sort of foreclosures.
By sort of foreclosures, I am referring to two condo complexes: Crowne Pointe and Stoneview Summit. Both of these developments were taken back by banks, and then finished out by the banks and then sold. So they were not foreclosures in the traditional sense, but neither were they straight up civilian seller situations.
total 2011: 37 – 2010: 33, 2009: 59
Stoneview Summit sold 17 condos in 2010 and 17 in 2011. This was good for 46% of all waterfront condo sales in 2011 and 52%.in 2010. Crowne Pointe sold 43 condos in 2009, which accounted for 73% of all sales.
This high percentage of sort of foreclosures produced the highest pricing pressure for any other market segment. I think that Lake Martin condo prices dropped lower than homes and lots.
Looking Ahead
I don't think the condo market's prices will get any better for 2012. At this writing, there are 79 waterfront condos for sale right now on Lake Martin, and 20 of them are in Stoneview Summit.
The good news is that there are no condo developments being built in the forseeable future, so perhaps that will give them a couple o more years to sell off current inventory.
What About Your Property?
I have been blabbing a lot about the market in general. Do you wonder how all this applies to your home or lot? Or maybe you are searching for your own spot on Lake Martin and would like me to tailor these market reports to help you.
If so, please email me with this contact form or at [email protected] or call me at 334 221 5862. I would be honored to try and help.
Related Posts:
Lake Martin Lot Sales 2011
Lake Martin Real Estate Sales 2011 – Year In Review
Lake Martin Real Estate Sales 2010 – Lot Sales
Lake Martin Real Estate Sales 2010
Lake Martin Real Estate Sales 2009 – Year In Review
Lake Martin Real Estate Sales 2008 – Year In Review
Lake Martin Real Estate Sales 2007 – Year In Review
All Lake Martin Market Reports

(*)Disclaimers: All of the above info was taken from the Lake Martin Area Association of Realtors Multiple Listing Service. Accuracy is not guaranteed but deemed reliable. The above does not include sales by   FSBOs or developers that sell privately and not through the MLS. But, I do think that the above represents a very large majority of all waterfront sales on Lake Martin, Alabama.
Waterfront lots sold well at Lake Martin in 2011.  We the members of the Lake Martin Area Association of Realtors MLS* reported 39 waterfront lots were sold, which was 44% better than 2010 and more than double the total sold in 2008.
If you missed my Lake Martin Year End Review 2011 post where I covered the basics of homes and condos sold last year, please click here.  Back to lots …….
Last year when I covered Lake Martin's waterfront lot sales for 2010 in this post, I called 2010 the comeback year for lot sales. Any time you have a 42% increase (19 to 27), that's a comeback. 2011 posted another huge gain – 44% – over last year. I guess that is a Secretariat-eque, shut the competition down, stretch run.
Lake Martin Waterfront Lot Prices
The next thing I wondered about Lake Martin's lot sales was the price distribution. What are lot prices like? The careful reader knows that I confess an almost prideful love of the lovely bell curve that the line chart of homes sales prices makes. Does the phenomenon repeat itself with lot sales?
Sadly, no. I tried for like 2 hours to make an informative yet pretty and easily readable chart to display Lake Martin lot sale price distribution. I could not make it work. My chart skills with Apple's Numbers program are lacking and I just don't think such a small sample works. I guess maybe I have to break the sales bands down to a very small increment, say $20,000. But that felt like I was imposing a result on the chart, instead of just following where the numbers led me, so in the end I decided to merely post the chart with the source data. It is pretty easy to read, anyway.
I also think that when you have a small sample pool as we do with waterfront lots, it makes better sense to drill down to examples rather than looking at macroeconomic trends.
Lake Martin Lot Sales Trends
When I look at the sales results since 2008, I think that I see the greatest change in the price range of $150k – $199k, and then also in the $350k – $449k range.  Those price bands jump out at me as the ones with the most relative increase in sales.
The $150k – $199k range didn't really surprise me.  That is the meat of the market and one would expect good sales there in any good year. The spurt of 9 sales in the $350k – $449k range is interesting and worth a closer look.
It turns out, as I expected, that all nine of them are in deed restricted neighborhoods with covenants. That is not too surprising in that most people that buy a high end lot on Lake Martin would like the protection of neighborhood covenants.  True, there is a fair contingent of lot buyers who chafe at the yoke of Architectural Review Committees, but apparently at this price range most prefer it.
Also, of the nine waterfront lots sold in this range, seven were in neighborhoods developed by Russell Lands. Does this mean lot buyers seek out their lots? I can't tell for sure, but I doubt it. I think it is simply a function of numbers.  Most Lake Martin lots above $200,000 are in Russell Lands neighborhoods, so odds are that they will show up in the sales results.  For this particular range of $350k – $449k, four were in The Ridge, two were in Willow Point, and one was in River Oaks to round out the seven.  The two that were not in Russell Lands developments consisted of one in Marina Marin and the other in a small neighborhood called The Overlook on Lake Martin.  It is off of Old Tree Road near Martin Dam.
Effect Of Neighborhoods On All Lot Sales
Next I began to wonder about all of the waterfront lot sales on Lake Martin.  How many of them are in deed restricted neighborhoods? How many lot sales were the quintessential quaint country lot, free of covenants, where every man is his own master?
The answer is –> not many.  Of the 39 waterfront lots sold on Lake Martin in 2011, only 9 of them appear to be free of covenants and are outside of neighborhoods.  Now, I must alert you to a huge warning – I am only guessing at their restrictions here.  Of those 9, maybe some do have restrictions and I just can't tell from the MLS or from prior knowledge.  But of the 30 that I counted as having covenants, those I am positively sure that they are in neighborhoods.
Interestingly, the highest price lot sale that was outside of a neighborhood was $300,000.  There were two in the $150k – $200k range, but the rest were under $150k.
A last thought – being inside a neighborhood doesn't guarantee a high sale price. The lowest priced lot sold in 2011 was in River Oaks, a Russell Lands development, and sold for $45,000.  Before you ask – yes, it was in the back of a slough and had minimal waterfront and minimal water depth.  I referenced it when a builder called me yesterday.  He wanted to spend $50,000 for a lot, but it had to have year round water, a good view, and over 100 feet of shoreline on a private lot.  Sorry, I said.  Not going to happen.
Effect of Foreclosures on Lake Martin Lot Sales
How many of the lots sold on Lake Martin in the last two years were bank owned, REO, or foreclosures? Was this responsible for the sales increases?
I think the answer is not so much.  Sixty six waterfront lots were sold from January 1, 2010, to December 31, 2011.  I searched the owner name on all of these and eleven appeared to be foreclosures.  The reason I had to make guesses on owner names is that in our MLS, we didn't have a field marked "Foreclosure" until 2011.  Going forward we will be able to search by that field. But since this included 2010, I had to guess at the owner name and trust that the listing agents had them right.
Eleven foreclosed lots out of 66 gives us about 17%.  While that is higher (I think) than the percentage of foreclosed waterfront homes that were sold, it's not that much higher.  My gut tells me that only about 10% of homes sold in 2011 were foreclosures.  If we reduced the foreclosed lots down to 10%, it would only be a 5 lot reduction, moving the sales totals to 34 for 2011.  Still an excellent year.
Verdict: foreclosures affected lot sales only a little.  I was surprised on this, I thought it would be more.
Do You Have Any Questions?
As I continue to break the numbers down for waterfront real estate sales on Lake Martin, please feel free to email with this form or at [email protected] with questions. I get my best ideas from my readers and clients so please feel free.
I think next I will look at residential sales again, and study the effects of foreclosures and condo sales.
Related Posts:
Lake Martin Real Estate Sales 2011 – Year In Review
Lake Martin Real Estate Sales 2010 – Lot Sales
Lake Martin Real Estate Sales 2010
Lake Martin Real Estate Sales 2009 – Year In Review
Lake Martin Real Estate Sales 2008 – Year In Review
Lake Martin Real Estate Sales 2007 – Year In Review
All Lake Martin Market Reports

(*)Disclaimers: All of the above info was taken from the Lake Martin Area Association of Realtors Multiple Listing Service. Accuracy is not guaranteed but deemed reliable. The above does not include sales by   FSBOs or developers that sell privately and not through the MLS. But, I do think that the above represents a very large majority of all waterfront sales on Lake Martin, Alabama.
Lake Martin waterfront home sales finished 2011 in style, selling 207 waterfront residences on the entire lake.
This total gives Lake Martin the highest home sales since 235 were sold in 2006.  That's not bad once you think about it.  We posted the highest sales in five years.  The statistics I quote are taken from Lake Martin Area Association of Realtors' MLS*, and represent all real estate agents, all brokerages, over the entire lake.
The significance of this strong year of home sales cannot be understated for Lake Martin. I have said it many times here on this blog, but it bears repeating: the Lake Martin waterfront real estate market is at least three and a half years past its bottom.  Since July of 2008, everything has been uphill with regards to numbers of homes sold.
Lake Martin Waterfront Home Sales By Month
If you would like the source data for the chart above, here below are all waterfront home, condo, and town home sales on Lake Martin, broken down by month:
Below please find a line chart showing the same data for Lake Martin homes sold, I just removed 2005 through 2007 since I was getting too many lines on my chart and it was becoming hard for me to read.  I feel that 2008 is an appropriate year with which to start this chart since it was the bottom.
I think it is also notable that 2011 is the year that the market once again broke the 200 homes sold barrier.  This is the first time we have broken 200 since 2006. Back then, Lake Martin was still firmly in the sales boom, although numbers of waterfront homes sold were dropping, prices were still rising.  We didn't quite realize that it was turning down.  Those trying to sell their Lake Martin homes should have gotten out then if they wanted to perfectly time the market.
This year, I think that Lake Martin is in just as pivotal a year. Sales increased by about 6%, but I think that prices still have not risen at all.  I think that may change in 2012.
Lake Martin Waterfront Home Pricing Trends
I only look at prices of homes sold once a year on Lake Martin. This is because we have such a small number of homes sold, relative to large metro markets. It doesn't make sense to look at it monthly because two or three abnormal homes can skew it too much. You sometimes see a 100% increase or decrease from month to month. Too volatile. Similarly, I do not track Lake Martin home prices by calendar quarter because we are a seasonal, second home or vacation home market. Check out the monthly sales chart above and you can see that the bulk of home sales happen in warm months.
I attempt to solve our small market problem by breaking the homes sold into categories, in increments of $100,000 to start with, and then observing what percentage of the total sales that each $100k band represents.
Without further ado:
I think the above chart shows very clearly, and confirms my gut's suspicion, that waterfront home, town home, and condo prices did not decrease on Lake Martin in 2011. They held steady with 2010 and 2009. While some sellers may interpret this as bad news (no sales increase) I think they should count their blessings.
At least there was no dip or decrease in prices. I would be shocked if there were. After all, Lake Martin is in a rising sales environment and has been for years.
So What?
So what does this chart mean?  I think it means that once again, as in 2009 and 2010, the largest percentage of homes sold on Lake Martin were in the $200,000 – $299,999 range.  Right at 25% of the waterfront home sold in 2009, 2010, and 2011 sold in that range.
If we had seen the entire bell curve shift forward towards the blue line of 2008, we could say (in my opinion) that we have evidence of price increases. But it didn't.
I am tempted to say a price increase shift is starting in the way the $300k – $399k and $400k and $499k bands are bulging out a bit, straining in the chute, if you will.  2011 had a lot more sales in the 400s than did 2010, but the prior year beat 2011 in the 300s. I will call it a draw.
Why do I think there is a chance that we might see price increases in 2012?  Because the home sales results keep chipping away at inventory. At the end of December, there were about 359 waterfront homes and condos for sale, after 207 sales in 12 months or a ratio of 1.73.  Sure, December is the lowest listing period. But in December 2010 that number was 394 / 195 = 2.02.
Sellers – please hear me out.  It is NOT time to raise prices like it was 2006.  I am just saying that I can see the easing of downward pressure if sales continue.
Please stay tuned, I plan to write a lot more about 2011 Waterfront real estate sales on Lake Martin.
Related Posts:

Lake Martin Real Estate Sales 2010 – Lot Sales
Lake Martin Real Estate Sales 2010
Lake Martin Real Estate Sales 2009 – Year In Review
Lake Martin Real Estate Sales 2008 – Year In Review
Lake Martin Real Estate Sales 2007 – Year In Review
All Lake Martin Market Reports

(*)Disclaimers: All of the above info was taken from the Lake Martin Area Association of Realtors Multiple Listing Service. Accuracy is not guaranteed but deemed reliable. The above does not include sales by   FSBOs or developers that sell privately and not through the MLS. But, I do think that the above represents a very large majority of all waterfront sales on Lake Martin, Alabama.
I have made a change to Lake Martin Voice.com for mobile users that I think will make it easier to search for a waterfront home, lot, or condo.
Most users probably won't notice or care, but I explain here because I want to draw attention to my new mobile search for Lake Martin real estate.  Previously, I had a WordPress Plugin that would kick in when you accessed my site from an iPhone, Droid, etc.  The result was that the mobile version of my site did not look like the regular.  It categorized and summarized the articles and made reading my posts much more easy from a smart phone.
However, I have changed my mind on that.  I think that many mobile users of my site are more likely to be searching the Lake Martin MLS.  I decided to optimize the mobile experience for the best search possible.
Enter FBS Data Systems' new Mobile Search.
FBS sells a product called FlexMLS.  FlexMLS is the software that the Lake Martin Area Association of Realtors uses for its MLS system.  I really love FlexMLS.  I have looked at a lot of other MLS software, and even dabble in another association's, but I have yet to find a better overall MLS software system than FlexMLS.  They just seem to be out on the forefront of usable new features.  I like a company that rolls something out before I realize I need it.
FlexMLS has recently improved its mobile search for consumers (that's you).  The search is really clean, simple, and effective.  I played around with the beta test and they have improved it since then. I love it.
Mobile users will still be able to read my blog posts, neighborhood pages, etc. But I make this change because it makes it easier to get to the search from a mobile browser.
I would like to make a few customizations for the Lake Martin market.  For instance, I would love to have the field "Waterfront" available on the default page, and defaulted to a "Yes."  Overall, though, I am really happy with it.
Here are some more screen shots:
Once you search the Lake Martin MLS, through the mobile site or the regular version, if you see something you like, just click the smiley face next to it.  That will allow you to register for your own "portal" to login to the system.  Don't worry, your info only comes to me.
If you have your own login, you can save your likes, dislikes, and "I'll buy this one when I win the lottery" home.
Or, just contact me here or call me at 334 221 5862 or email me at [email protected] and let me search for you.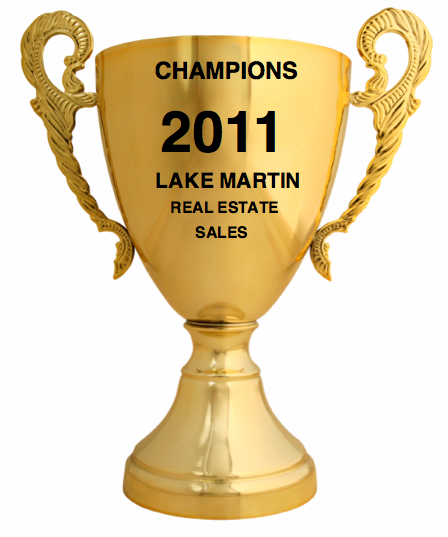 It's official, Lake Martin waterfront home sales in 2011 will be better than 2010.
Through October 31, 2011, 195 waterfront homes were sold on Lake Martin. If you check the Lake Martin real estate market for the entire year of 2010, you see that it took the full 12 months to reach the 195 level, and 194 were sold in 2009.
Since unofficial November 2011 results show that at least a few waterfront homes sold, one can confidently say that we beat the prior year of 2010.
My conservative guess is that the Lake Martin real estate market will finish 2011 with about 205 waterfront home sales.  That equals an approximate 5% jump from 2010, and about 49% up from the post bubble low in 2008.
Lake Martin Waterfront Home Sales By Month
The below chart shows Lake Martin waterfront property home sales by month.  It is from January 1, 2008 to October 31, 2011.  You can see that 2011, at a monthly level, beat 2010 at almost every month.  Please keep in mind that these numbers come from the Lake Martin MLS*, and reflect only waterfront home, condo, and town home sales by all members of the Lake Martin MLS, all brokerages.
Cumulative Lake Martin Waterfront Home Sales
If you take the monthly sales numbers for the Lake Martin real estate market and add them together, you get the cumulative sales results.  To me it is a bit easier to judge at a glance on this chart to tell how the year in total is trending versus prior years.
Please see the below chart.  Here again I start at the post bubble low year of 2008 and bring it through October 31, 2011.
Lake Martin Home Sales Versus Same Month Prior Year
Of all the numbers I crunch, of all my nerdly charts, the below one is the one I watch the most. It tracks how each month fares versus the same month in the prior year.  For example, in October 2011, 15 waterfront homes were sold on Lake Martin.  October 2010 saw 13 sales, all agents, all brokerages.  That gives us a +2 rating for the current month.
Any positive number here is good.  If I see several months in a row of negative numbers, I know that Lake Martin is in danger of stalling again.  If we had been watching closely in 2006, we could have seen this coming.
The second home market here at Lake Martin has been on a win streak since since mid 2008.  Has 2011 kept it rolling?  The answer is yes.
Lake Martin Waterfront Lot Sales
Has the momentum in home sales been mirrored in Lake Martin lots?
The answer for 2011 has been yes.
While October 2011 itself racked zero waterfront lots sold, the year in total has been a runaway success.  Through October 31, thirty three lots have sold in 2011.  Compare that to 27 for all of 2010, and you see a hefty gain. Consider that 2010 was the lot comeback year, and you can appreciate the gravity of 2011's success.
With the benefit of hindsight, we can see that 2008 and 2009 represented a two year divot for Lake Martin lot sales.
I like lot sales because they are a general barometer of construction potential.  Let's hope that our construction industry feels the trickle soon.
Related Posts:

Lake Martin Real Estate Sales 2011 – Through May
Lake Martin Real Estate Sales 2010 – Lot Sales
Lake Martin Real Estate Sales 2010
Lake Martin Real Estate Sales 2009 – Year In Review
Lake Martin Real Estate Sales 2008 – Year In Review
Lake Martin Real Estate Sales 2007 – Year In Review
All Lake Martin Market Reports

(*)Disclaimers: All of the above info was taken from the Lake Martin Area Association of Realtors Multiple Listing Service. Accuracy is not guaranteed but deemed reliable. The above does not include sales by   FSBOs or developers that sell privately and not through the MLS. But, I do think that the above represents a very large majority of all waterfront sales on Lake Martin, Alabama.
Bluto Blutarsky might not want to admit it, but the bear market in Lake Martin waterfront real estate is over!  As I have said many times on my various posts about Lake Martin Market Reports, I think the tide turned in the middle of 2008.
People keep talking about it, though, and that is understandable. So I covered the topic in my latest article in Lake Magazine.  Here's the link:
Nothing's Over Until We Decide It Is
I am very grateful to publisher Kenneth Boone, aka Mr. Perfect, for allowing me to write these columns this year for his excellent Lake Martin Magazine.  I have really enjoyed the different medium of writing that his magazine offers, and also relished the crossover discussions I have had with those who read his magazine more than they read my blog.
So if you are a Lake Martin Voice blog reader who is unfamiliar with Lake Martin Magazine, please check it out online and in print. They have the best photography around, and (present company excluded) some of the the best writing as well.
Movie References
When I think of the phrase "it's over" – I always think of Animal House.  However, as I was working on this article, I initially wanted to reference a different movie that also uses "it's over" but in a much more dramatic way: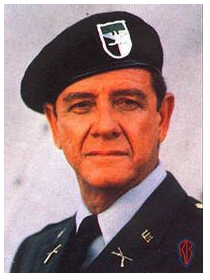 There's that scene where the hard core Green Beret Colonel Trautman comes to the hick town to reign in his master warrior John Rambo, played of course, by Sly.
It really is a much better scene to convey the shake-them-into-reality feel that I wanted.
He hollers at Rambo:
"It's over Johnny!"
I even was going to let that be the headline. But I thought it might confuse the reader into thinking he was screaming at me. Plus, Vietnam is not really a good comparison to second home real estate on Lake Martin.  I didn't want to stir up images of that.
Stallone fan or not, you have to admit that was a great movie, and an even better scene.
Even more, it launched an entire sub industry of survival knives.
I bought one at the Santuck Flea Market when I was 11 or 12.  I still have it.  I didn't use it to fight any commies or even cauterize my own wounds but we do use it to dig up weeds in our yard.