Archive for the 'Buying Tips' Category
Ok, so the Little Kowaliga area is not technically a neighborhood; rather it is a geographic area of waterfront homes on Lake Martin.  It's a way to talk about that branch of Lake Martin on the west side of the lake, north of Kowaliga Bridge, and around the corner west of Sinclair's and Kowaliga Marina.  Some people that grew up here or have had cabins on Lake Martin for 40 years may even argue with me for calling it Little Kowaliga.  Lots of people refer to this area as the Real Island area, because Real Island Marina is the oldest marina in this area.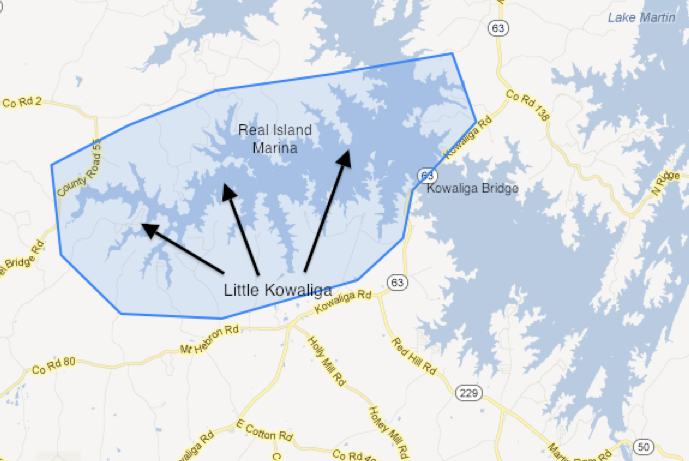 If you would like to see waterfront homes and lots for sale right now in the Little Kowaliga area, CLICK HERE to go to my Little Kowaliga Neighborhood page. I have a report that shows every waterfront home and lot for sale – by all agents, all brokerages, on Lake Martin. It pulls from the Lake Martin MLS so it will be current no matter when you visit the page.

The reason it's called Little Kowaliga is because Little Kowaliga Creek once ran here before the lake was created by Martin Dam.  It is close to Montgomery, and traditionally a lot of Montgomery families have had cabins in this area.
There aren't really any formal neighborhoods in Little Kowaliga – no gated entrances with formal signs, no neighborhood pools, etc.  Most waterfront homes in this area are located off of county roads.  This is a section of Lake Martin where you can have a trailer next to a two million dollar home.  It is similar to Parker Creek in that there are really no undeveloped lots left.  When you see new construction on a waterfront lot in Little Kowaliga, odds are that person has torn down an old cabin or mobile home.
Driving directions and addresses can be wacky in this area.  The county line separating Elmore and Coosa counties runs through Little Kowaliga, so you can have homes in the town of Equality that can be in either Elmore or Coosa County.  As you drive the road on the north side of Little Kowaliga, road signs can switch from Elmore County to Coosa County, and then back again.  Google Maps and GPS's still haven't figured out many of the streets, so it pays to combine them with a good physical map of Lake Martin, and good directions from a homeowner.  Hancel Road, for example, is a road that runs in and out of both counties, and is spelled 3 or 4 different ways by street signs, Google, the MLS, and GPS's.
If you're looking for the "lake cabin at the end of the dirt road" experience, the Little Kowaliga area might be a good fit.  To see homes currently for sale in the Little Kowaliga area, CLICK HERE.  I'd love to help you find your Lake Martin home – in Little Kowaliga or anywhere on Lake Martin. Remember, I can help you with any property in the Lake Martin MLS, and it doesn't cost the buyer a dime to have a realtor help you with your research and purchase.  The sellers pay my commission. 
If I can help, give me a call at (334) 221-5862, or email me by CLICKING HERE.
I need some help!
What do you call the middle face in this picture? Sort of smiley? I know the one on the left is a big smiley face, and I guess we can call the one to the right a frowny face. I just have no clue what to call the middle one and it is affecting me. Why?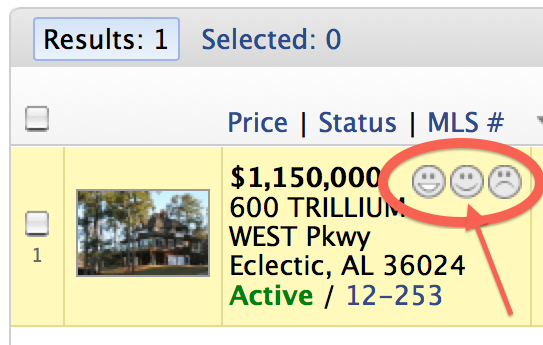 These faces are a feedback tool within the Lake Martin MLS.  People who are searching for waterfront homes, lots, or condos for sale on Lake Martin can use this feedback system by creating themselves a Portal. You create a Portal on the MLS by clicking "Save" on a search, after you check a particular listing, or if you click on one of these faces to give feedback. Then you are asked to register some info and create a Portal. The big smiley face puts your selection in a Listing Cart called "Favorites." The middle one is "Possibilities" and the frowny is "Rejects."
Why would you want to do that? I can think of a few reasons:
1.  My buyers love this feature. There is safety in numbers. You know, the old "many have enjoyed this, you will, too!" line.
2.  Registering allows you to save your favorites without searching again and again each time you log on to search the Lake Martin MLS.  It saves you huge amounts of time, plus your spouse can log on also and see the same info.
3.  Don't worry, your info comes only to me!  This may or may not be a comfort, but this live feed to the homes and lots for sale is provided by me, so only I see your email address or any other contact info you provide.  I don't spam and no one else will have it.
4.  It saves a lot of time when/if you are ready to buy, even if it's 6 months later.  I can find the current examples of your past favorites and get a good idea of what you like and what you don't like.
Like I've said many times before, the Lake Martin MLS is the #1 source for the most accurate, up-to-date information on homes for sale on the lake.  If you're not sure how to use it effectively, I'll give you the 5 minute lesson:
If I can help you, please call me at (334) 221-5862, email me at info @ lakemartinvoice .com, or CLICK HERE to contact me.  I can help you with any property in the Lake Martin MLS, regardless of which realtor has it listed.
I'm watching you.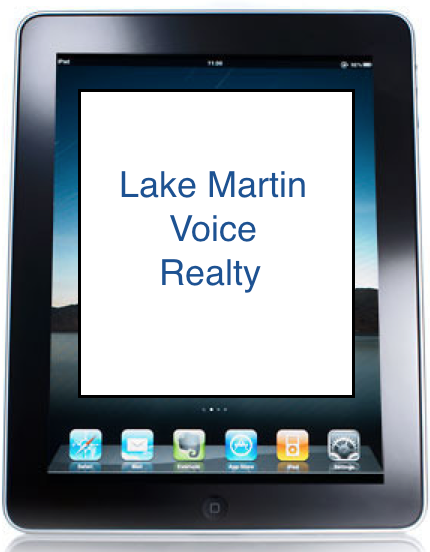 Well, not really. As the owner of Lake Martin Voice website, I am able to see in general how many people read the pages, where they click, how long they stay on the site, etc.
One really cool thing I noticed the other day was that I am getting quite a bit of traffic from people using mobile devices. In fact, about 20% of my traffic is from some type of mobile device. By a huge margin, the most popular device people use on my site is the iPad.
I suppose it's from people sitting at home and surfing the web on their iPads. I can't imagine that too many people with cell plans on their iPads are riding around Lake Martin looking.
These big numbers made me wonder what the iPad experience is for my readers, so I got mine out and played around with it.
I found that my site handles is quite well. The pictures and videos work and look great. The only thing I had to change was how the Lake Martin MLS displays on an iPad. If you click to "Home Search" or "Property Search" link to look for homes or lots, you will be given a choice. The MLS feed will ask you if you want the Full Site or the Mobile Site.  It's my recommendation that you use the Mobile Site.  It is a little easier to navigate, and it frames the home pictures and videos really nicely.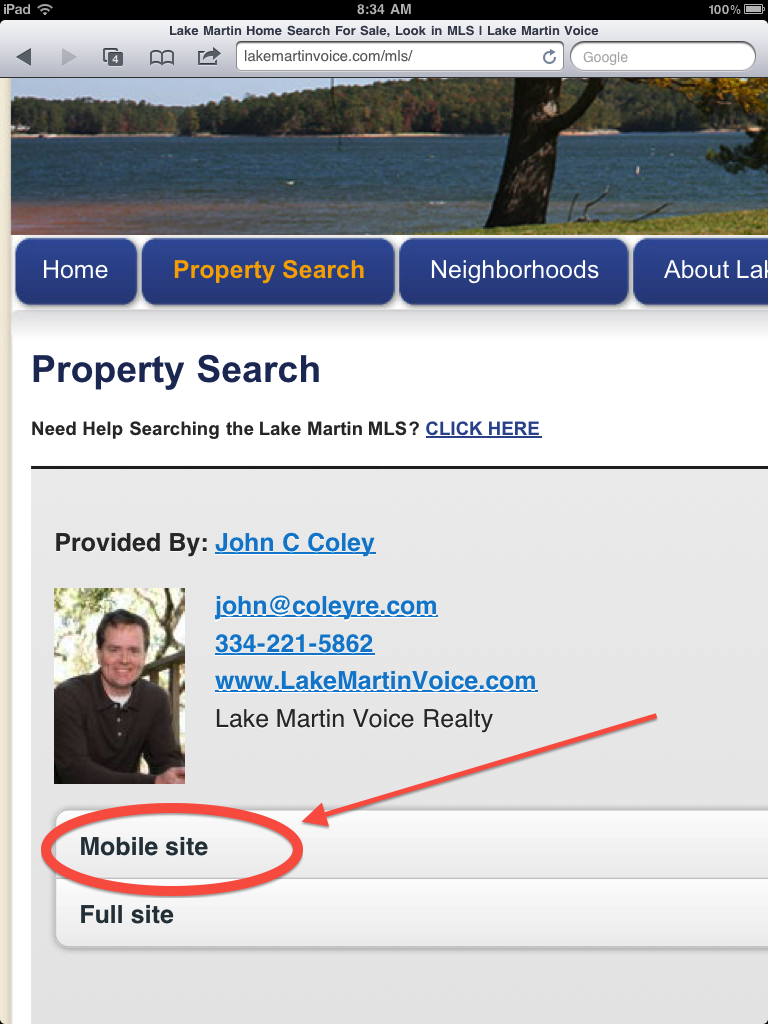 So whether you're sitting in your living room on a iPad, at work or home on a desktop, or reading this on your phone, we thank you for dropping by. It's our aim to be not only the most helpful website and brokerage in the Lake Martin area, but also to be at the leading edge of real estate technology in the entire nation. If you have any suggestions on how we can get better, please let us know by using this form to contact us or email us at info @ LakeMartinVoice . Com.
Thanks!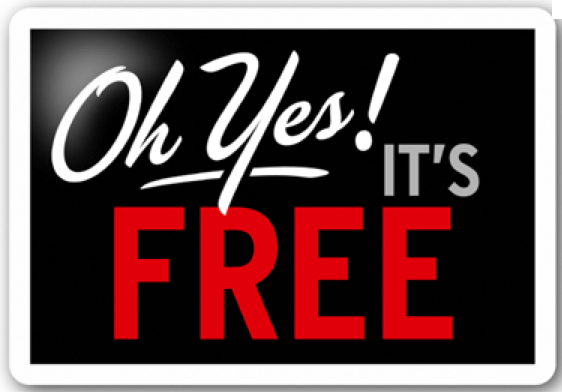 When I started blogging about Lake Martin real estate in 2007, I made the decision to give as much information as I could online. As a real estate agent, obviously, I am limited somewhat to what I can say by state and federal laws, ethics rules, and client relationships.
I also limit myself by common sense. When I state facts, I name my source. When I'm giving you my personal opinion, I try to disclose that very clearly. Other than that, I let it rip. I figure that's the whole purpose of a real estate blog like this. I am supposed to try and give you information about Lake Martin that no one else does.
When I first started this, I had many fellow agents tell me I was crazy. Their thoughts were, why should I put so much information, and more critically, my analysis, online? Isn't that too public? Shouldn't I keep all of that to myself, and force people to call me if they wanted the scoop? They would ask, aren't you afraid the reader will call someone else after you've done all that work?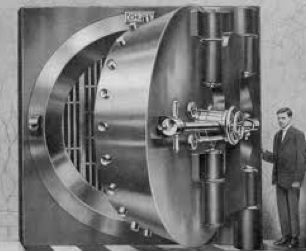 My reasoning is that I agree with those that think the "Information Age" is over. Thanks to the web, Google, online databases like the county tax offices, information is free and flowing. You don't really need me to get the basic facts about a Lake Martin home or lot that is for sale. If you spend time online, you can get that. Gone are the days of having to physically walk into an agent's office to pierce that silo of information. I think that any real estate agent's value now lies in helping you make sense of the flood of info. I should be able help cut through the noise to find the deals or help you sell. That's why when it comes to information and advice about Lake Martin real estate, I put it out there and hope you call me.
I'm sure that there are readers out there who never call me. In fact I know by looking at the sheer volume of my web traffic, there is no way that every single person uses me as their agent. Occasionally they even use another.
I know! Shocking! 🙂
The other day a fellow called me about a lot that was for sale in the same neighborhood where he had recently bought a home. He casually mentioned that he watched one of my private home tours and that's why he ended up buying the house.
Wait a minute – I said. I only send private home tours to people who have requested info of me. That's what happened in this case. He requested info on a Foreclosure, and I later filmed and sent a private video tour to everyone on my foreclosure list. He saw the video, liked the house, but decided to use another agent to buy it. Ouch.
Further and even more ironically, after our conversation about the lot, he put in an offer on it – you guessed it – through yet a different agent. The deal didn't go through, and afterward he admitted he wished he had used me.
That makes two of us.
But that's life these days. I realize I will miss out on some. Tough but true.
I have set up this site to allow you to be anonymous as long as possible, as long as you want to be. I just try to be as helpful as possible to that when it comes time to pick an agent, you pick me. If you do make that decision, please use this form to contact me, or email me at info @ LakeMartinVoice . Com , or call 334-221-5862.
Thanks!
There are a lot of fun things to do at Lake Martin. Each summer seems to bring a new spot to visit or a new sport to enjoy on the water. But there is no doubt about it – one of the most popular things to do is ride in the boat and look at waterfront homes.
Maybe you don't want to actually go in them, maybe you're just curious. Or maybe you really are considering buying, but just not this weekend. I can help. Just let me know where you will be staying on the lake, or what part of the lake you plan to visit, and I can make you a Home Tour map!
That way, as you drive around and see for sale signs on docks or on the street, you can check the list to get the sales info. Contact me my filling out this form or calling me at 334-221-5862 and I will be glad to help you make a map.
Not ready to talk to a cheesy ole realtor like me? I don't blame you. Check out this How To video where I coach you on making your own map. If you do decide to do it, and see something you like, please let me know. I can help you with any property that is for sale, no matter who has it listed. The seller pays my commission so it doesn't cost you a dime more to let me help you.
Have fun, and I hope to see you on the lake!
Kenneth and Melinda are looking around for a waterfront home on Lake Martin, and I am honored that they selected me to help them. A couple of weeks ago they were at the lake and we were looking around when Kenneth went into an unsolicited testimonial about the my Lake Martin home search – aka MLS search.
I can't take all of the credit, FBS Data Systems runs our system, called FlexMLS. In my opinion there is no finer software solution or way to search for homes and lots. FlexMLS is an outstanding product that is very responsive, customizable, and relevant to the way that consumers would like to search.
Please take a minute to watch this video, where Kenneth explains how he started his Lake Martin home search with a couple of hundred potentially confusing possibilities, then whittled it to a managable twelve, then zeroed in on the five or six he wanted to see.
He searched on his desktop mostly, but then was able to save and transfer his favorites to his smart phone.  We even zoom in and Kenneth shows you how to do it on his phone. The great thing is that my website, Lake Martin Voice, and Lake Martin's FlexMLS system automatically recognizes if you're using a mobile phone and tailors the experience for you. Kenneth was able to find two more homes that he wanted to see while we were at the lake.
Would you like to start your own search for a waterfront home or lot at Lake Martin? Click here or above on the Property Search button and get started. Once there, click on a smiley face and it will allow you to save your favorites.  Don't worry, the registration only comes to me, no spam.
Thanks again and way to go, Flex!!!!
Lake Martin, Alabama, waterfront home sales continue the hot streak of 2011 by posting 43 homes sold in the first quarter of 2012.
I studied the Lake Martin MLS* to see how the home sales have been in the first three months of the year. Personally, this is the best January, February, and March that I have ever had, praise the Lord. But I wondered if my experience was atypical. Generally, Lake Martin home sales are coolest in the cool months, so what was the rest of the market doing?
A quick look at the numbers in the Lake Martin MLS, which includes all agents, all Lake Martin real estate brokerages, shows that in January of 2012, 12 waterfront homes were sold, in February of 2012 it was 11, and 20 homes were sold in March of 2012 for a total of 43. This number was the best since 2007's 43 and almost equaled 2006's 46.
Lake Martin Real Estate Trends for 2012
What does this mean? Is this brisk pace a good omen for Lake Martin sales in 2012? It's too early to tell, I think. If you look at 2007, which had an equally good start, the drought and the real estate bubble bursting combined to crash the market that year. However, in 2006, a great first quarter signaled a great, but declining, sales market. We just won't know until we have more data.
But the good news is that one thing is sure – this strong quarter shows us that the sales momentum from 2011 has continued.
Lake Martin Waterfront Foreclosures Update For 2012
The other day Jessica from the Alex City Outlook called me to interview me about foreclosures in the Lake Martin area. She asked me if I felt that foreclosures were increasing, decreasing, or staying the same. My first instinct was to say that they have stayed steady, based on this post where I detailed foreclosure trends for the last three years.
However, I looked at the numbers just in case, and was surprised.
Of the 43 waterfront homes sold through the Lake Martin MLS in the first three months of this year, 13 were listed as foreclosures. That's 30%! Way over the 7% in each of 2009, 2010, and 2011. What does this mean? Is this finally the "huge flood of foreclosures" that we have been hearing about?
I don't think so. I think it is merely pent up supply and a coincidence that they all fell in the same quarter. I base that opinion on the fact that there are only 12 other waterfront homes listed as foreclosures that are for sale right now out of 379 total homes for sale. That's only 3% of the supply.
Wait a minute, you might say. Maybe the foreclosures are selling at a higher proportionate rate. Maybe they are the better deals and will be sold first, thereby skewing the market down.
Perhaps, you might be right. But I think we still need more data to be sure. Remember, the first two months of the year historically are some of our lowest sales totals. It doesn't pay to draw too many conclusions.
Let's be happy for a strong three months of sales on Lake Martin, but let's reserve prognostication until we have a few more months under our belts. And since we don't wear belts much around here, I guess I should say the elastic band on our swim suits.
Related Posts:
Lake Martin Lot Sales 2011
Lake Martin Real Estate Sales 2011 – Year In Review
Lake Martin Real Estate Sales 2010 – Lot Sales
Lake Martin Real Estate Sales 2010
Lake Martin Real Estate Sales 2009 – Year In Review
Lake Martin Real Estate Sales 2008 – Year In Review
Lake Martin Real Estate Sales 2007 – Year In Review
All Lake Martin Market Reports

(*)Disclaimers: All of the above info was taken from the Lake Martin Area Association of Realtors Multiple Listing Service. Accuracy is not guaranteed but deemed reliable. The above does not include sales by   FSBOs or developers that sell privately and not through the MLS. But, I do think that the above represents a very large majority of all waterfront sales on Lake Martin, Alabama.

Spring time on Lake Martin means lake house hunting time, no doubt about it. Everywhere I have gone in the past couple of weeks, people have asked me, "I bet this warm weather has people out looking, huh?"
The answer is a big yes.  The warm weather also has everything blooming, and the turkeys gobbling.  We love spring!
If you are considering buying a Lake Martin home or lot this year, you might like this article I wrote for Lake Magazine – Lake Martin edition.  I titled it, "To Be A Good House Hunter, Know Thyself."  I think the more introspection time you spend as a potential buyer, the better.
If you and your family are having a tough time coming up with conversation starters, try asking yourselves these questions:
When at the lake, I see myself spending most of my time: (prioritize) a.) on the water; b.) on the dock; c.) on the back porch; d.) inside in the _____ room
If I had to choose, would I rather have a nicer house on a smaller lot or a smaller house on a nicer lot?
True or false, I simply must have enough water depth to be able to hop in my boat at my dock in late December and go boating.
Would you rather be closer to your primary residence to have a shorter drive to the lake, or would you rather be closer to your favorite Lake Martin attractions and have a shorter drive to them when at the lake?
If you think you won't mind a fixer upper, how much money exactly and how much time are you willing to spend in year one?
These questions are just a start, feel free to supplement more that pertain to you. Come up with your own, and I encourage you to let ALL family members fill this out separately and then compare results together.
Be sure to check out Lake Magazine every month for what I think is the best lifestyle magazine in the Lake Martin area.  Some other good articles in the March issue are:
Find Shelter In Your Cellar – Henry Foy's latest installment on wine
Wake TV – Sawyer Davis updates us on a new way to keep up with the wakeboarding world.
Age Old Native – I am a sucker for Kenneth Boone's articles on local flora and fauna. This one is about ground cedar, aka Fan Clubmoss.
Aliant Bank is auctioning the Water's Edge neighborhood on Lake Martin.  It's going off tomorrow at 1 PM at the end of Coosa 20.  PLEASE NOTE IT IS A NON-ABSOLUTE AUCTION.  This means they have a reserve price, if the winner is too low, THEY DON'T HAVE TO SELL.
Water's Edge, formerly known as Eagle Point, was a proposed waterfront development on the Big Kowaliga section of Lake Martin.  It was (by my unscientific estimation) one of the largest, if not the largest, waterfront loan in Aliant's history. It is located at the end of Coosa County Road 20, directly across the water from the old Veazey's Marina near Willow Point.
Aliant loaned the money to real estate developers that tried to market it as Eagle Point on Lake Martin, but the bank ended up taking that land back, and now has hired auctioneer JP King Auction Company to auction off the whole shebang.
Should My Second Grader Bid On It?
My second grade son has a little savings account with Aliant Bank.  You know the type – you go in with them to open it up, it's all cute, the ladies in the bank give him lollipops and what not.  When he gets $10 for his birthday, I have tried to encourage savings by telling him I will match whatever he deposits.  We call it my 401 "J."
He's not very old, so he hasn't had many birthdays. No matter, because Aliant, or at least J.P. King, thinks he has enough bling to swing at the auction.  Yes, they sent an auction flyer directly to him in the mail.
What??
Yes, they are marketing to my second grader.  Do they really expect him to bid for lots that are worth, in total, at least a couple million dollars?
I am sure they don't. Obviously, they sent it to all account holders if they are sending it to a minor with about $34 in his account.
But it does draw one into questioning the manner that Aliant thinks this property will sell, and the advertising used to get it done.
Will this auction be a success for Aliant?  Will they sell all of the lots and homes in a non absolute auction, without neighborhood covenants and restrictions (maybe they will be present at auction, I don't know), with minimal advertising strategy, virtually zero web presence, and minimal effort to garner referrals from Lake Martin realtors?
I have no clue.  We will see, though.
JP King Auction Company Puts Broker Registered Buyers At A Disadvantage
Because I am a glutton for punishment, blissfully disregarding the "fool me twice shame on me" principle, I have been registering people for this auction.  Don't contact me now, it's too late.  JP King requires that broker registrations be turned in yesterday.  If you are just now reading this and want to bid, you'd best contact JP King Auction Company directly here.  Good luck.
So why do I think that JP King puts broker registered buyers at a disadvantage?  Because they pressure buyers to declare an opening bid when they fill out the registration form.
That's right. Any real estate broker that helps a buyer register has to fill out a blank that says "Opening Bid." I think this is antithetical to the whole auction concept.  The reason buyers like auctions is (they feel at least) they start low and go high.  JP King wasn't forcing the buyers they register to make an opening bid.  So why require it of ones that us brokers register?  And what buyer in their right mind would toss out an opening bid, a week before the auction, without any neighborhood covenants, deeds, and restrictions?  And what real estate broker would encourage a high opening bid if they care one whit about their reputation or their buyer?
JP King's answer to this was: this is how we calculate the Broker Referral Fee.  For this auction, they offered to pay the broker (e.g., me) 2% of the opening bid and 1% of any amount above it.  See —> trying to get brokers to pump up prices.  Again, I feel this is antithetical and just downright dumb.  My policy was to disclose all of this to the buyers.  It didn't matter to the buyers because in this auction they are paying no buyer's premium (aka commission) like they do in most every other auction, and I do applaud JP King and Aliant for that aspect. When I registered my buyers, we defeated this by entering a nominal amount like $50 in the opening bid amount.  I cleared this with JP King ahead of time, but when we turned the registrations in, I was told by a very nice JP King representative that "(the) VP (of JP King) just cannot go to the seller with such a low opening bid" even though they had already approved that.
I dug deeper into JP King's registration packet and found a clause that said we could leave the Opening Bid amount blank.  When I pressed this point, the very nice rep said "yes, that's OK."  I countered with, "so you would rather us leave it blank, which is in effect an opening bid of zero, than to put in something like $10?" She: "yes."  Therefore we left it blank.
My point at telling this story is to illustrate my opinion of the extreme pain in the neck it is as a real estate broker to register someone to bid on this auction at Lake Martin.  Maybe other JP King auctions are different.  Maybe in other markets and other locations, their Broker Registration process is smooth, easy, nice, and encouraging to brokers.  But I can say that in my experience with the auction by Aliant at Water's Edge, it was a huge pain in the neck.  Information flowed like molasses. I started quizzing JP King for auction information the second they made this public, and I found that quite often I was getting info later than people that called them directly.  I also was discouraged by their flip flop on the Opening Bid concept. Principally, the fact that they make it so hard and pressure the broker to pressure the buyer for a high opening bid, I feel that, in this particular case and this particular auction, JP King Auction Company put broker registered buyers at a disadvantage.
Do you think they tell potential sellers this?  Do you think, when the VPs of JP King are on the phone or in a meeting and trying to close a potential seller on hiring them, that they tell sellers what a great relationship they have with the local real estate brokers?  And how everyone will flood in to register all their buyers?  Hogwash, I say, if my experience was typical.  Then again, maybe this was an anomaly.  Maybe all of their other auctions are daisies and tulips.
Sour Grapes?
"This is all just sour grapes, John, because you had two of these homes listed before. You're just an auction hater because you are a greedy, slimy, real estate broker," you might say.  Maybe you're right on all cases of that statement.  I am human, and therefore by definition a flawed, fallen sinner.  When I think back a couple or three years ago and remember the dreams we all had to resurrect Eagle Point into Water's Edge, and now to see it like it is, I can't help but pine for how well it could have gone.  I don't hate auctions.  I just don't like any seller not getting the best service.  I think this auction has a lot of hurdles to hop (no one knows the covenants and restrictions ahead of time, will these apply to off water lots, when will roads be done, limited inspections, limited information, it might rain) but I wish them the best.
I am not a Democrat, I am not a Republican.  I am a capitalist in almost the purest sense of the word.  I am for freedom and the American way. If this works for Aliant, more power to them, I say.  The market has spoken.
More Information about Water's Edge At Lake Martin
I have written extensively about Water's Edge in the past and also taken tons of video. PLEASE KEEP IN MIND that these are old posts from when I had the homes listed, so the pricing etc. NO LONGER APPLIES:
Aliant Bank Auctioning Water's Edge Development On Lake Martin
Does Ceiling Color Keep Away Bugs?
Water's Edge Featured In Lake Magazine
Lake Martin Seawall Construction
I wrote the following article for the March 2012 edition of LAKE Magazine:
"Nearly all the wisdom we possess, that is to say, true and sound wisdom, consists of two parts: the knowledge of God and of ourselves." John Calvin, 1559.
"Buyers are liars." – Worn out real estate agents' cliché.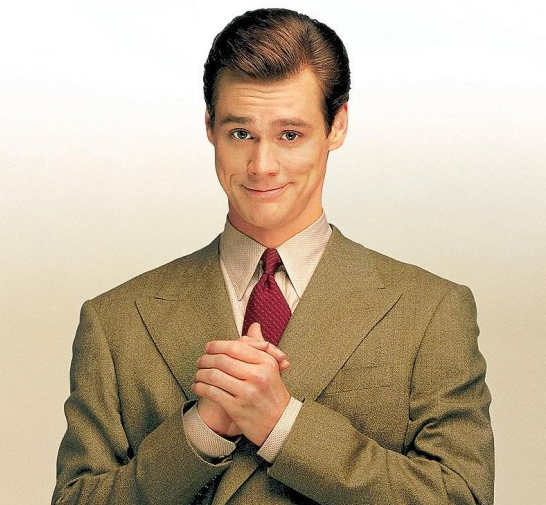 Is that true? Are buyers liars that tell you they want one thing and then choose another? Or are they simpletons, to be led around by the nose like a bullock, and told what they want by an all-knowing agent?
Obviously, neither is true. So why then, in most buying experiences on Lake Martin, do home buyers end up not buying the first home they visit? Why do they have to look around and weigh their options?
I think it's because each buyer must "know thyself." Buyers need to research the market as much as possible and, during that process, they need to look inside themselves to discover what they really want in a lake home. If you have an unlimited budget, you can totally disregard this article. Most people do have a budget; most people have limits. Limitations mean tradeoffs.
I guess the concept of tradeoffs exists in any real estate market. Maybe in some markets, for example, if you want a new home and you want to be in a certain school district, you have to accept a tradeoff. At Lake Martin, the decision I see many buyers struggle to make is the home versus the lot.
Many times buyers must decide: do I want a bigger or newer home on a smaller lot with less privacy or waterfront, or do I want an older or smaller home on a bigger or more private lot? The difficulty comes in defining the adjectives. One person's big is another person's small. Some buyers can find privacy in the most cramped condominiums and others need to feel like they are the only ones on the lake.
I call this the "Home / Lot Continuum." Imagine a line graph like we drew in high school. On one extreme is the person that loves the house and does not care one whit about the lot. The other extreme is a person who values the lot above all else and totally disregards what is built on it. Most people don't fit in the extremes, instead finding themselves somewhere along the line. What about you? If you are pretty fairly balanced, which way do you lean?
These are the sorts of questions you need to ask yourself in the home buying process. The more you know about yourself and your preference on the home versus lot issue, the more easily you will be able to decide between two homes with the same price yet varying degrees of home and lot quality.
So how should you go about increasing the knowledge of thyself? Here are three ways:
Research online
Most of us Lake Martin realtors have websites with access to the Lake Martin MLS. Go to one and search in your price range, paying careful attention to viewing all available pictures and videos of the properties. Also, our MLS has a mapping feature that allows you to go to a Google Map showing you the location of the home or lot. Click on the satellite view and zoom in as tight as possible to check it thoroughly. This will allow you to get past the sometimes-fuzzy agent descriptions of "cute house" that is "recently updated" on a "private lot." You can see for yourself how cute is cute, how private is private. Do they define "recent" as the disco decade? Judge for yourself.
Look In Person
I realize that most of the time this will involve talking to a realtor, which is the last thing most buyers want to do. I regret to break the news to you, at some point it is unavoidable. There is no substitute for being there yourself. I have walked down to the water on many lots that were described as "gently sloping" in the MLS, only to find myself huffing and puffing on the way back up. What did they mean by gently? What would they call steep? Sometimes the only way to know whether you want a short walk to the lake is to go and try it out.
Rent For The Weekend
If you are not ready to look with an agent, you should come spend some time at the lake. You can call it market research, but it is really just hanging out and having fun. Impose on one of your friends for a weekend vacation. If you don't have a friend with a lake house, get better friends. Seriously, you can rent a home here and that will give you an idea about how you plan to experience the lake. You might find that your favorite lake moments are the quiet hours in the morning with a cup of coffee. Or, you might realize that boating is your thing. Does each of your family members need their own bedroom, or can you pile them in like alligators? While you probably won't be able to test out a home that is for sale, your renting experience will give you a good idea of how you plan to use a lake house, and therefore shape your priorities.
Follow these suggestions and know thyself well to find your perfect lake home.
Or, maybe you will know it when you see it. I didn't know I wanted a white miniature poodle until a stray one ambled up in my yard.