Archive for the 'Real Estate Tips' Category
HGTV fans everywhere discovered Lake Martin last night!
House Hunters featured Lake Martin on it's Memorial Day 2014 show.  As a Lake Martin realtor, I've talked to people from all over the world about Lake Martin's waterfront real estate – Africa, Turkey, Canada, Argentina, Mexico, and Red Hill, Alabama.   Lake Martin truly has a global reach, and this House Hunters episode is proof of that.

I'm assuming that everyone with a TV knows the premise of House Hunters.  I admit, I've had daydreams of bringing America to Lake Martin via this show.  I'm all about real estate video – I currently have 356 videos about Lake Martin real estate on my LakeMartinVoice Realty YouTube Channel!  But I was not the realtor on this House Hunters episode. Erin Johnson of RealtySouth's Auburn / Lake Martin office really did a fantastic job representing our area, so congratulations, Erin!  (The episode will air again on June 29 at 7:00pm eastern if you didn't catch it last night.)
A quick synopsis:
A couple from Helena, Alabama, scour the lake for a low maintenance home for their family of five.  Hubby Paul wants a "fish camp style" home, (which is what I call a cabin) with a big yard, and Neely wants a "cottage style" home with granite counter tops.  Will they ever agree?
After the show's introduction of characters, it gets interesting.  Their price range is the ever popular $350-400k range, and as the couple makes their way through the three homes on their list, I think, "I have two homes for sale right now that are almost identical to two of the homes this family has selected!" Uncanny.
So for all of you who enjoyed last night's show, and to all of you who are currently house hunting at Lake Martin, I'm going to do a quick  Lake Martin Voice Realty version of House Hunters right here!  To follow the sequence of the Lake Martin episode . . .
First – The cottage style house with all the upgrades.
Paul and Neely walked through a home in The Village.  That home happens to be a door or two away from my listing, 52 Cottage Loop, the good news is it's the lowest priced home in The Village right now, has a great view, and it's a toothbrusher (no updates needed, just bring your toothbrush):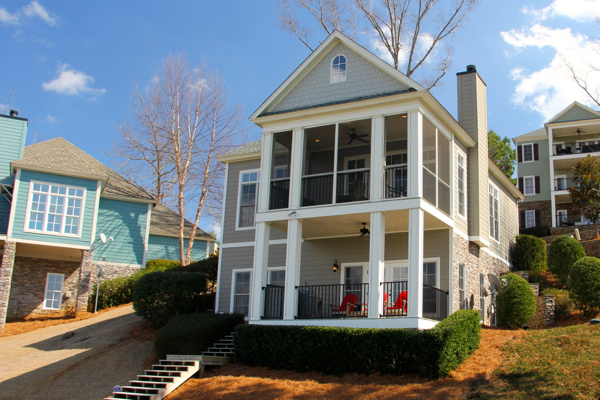 And guess what?  I make my own video tours of all of my listings, so tour away, just like on House Hunters!  Here's the VIDEO TOUR for 52 Cottage Loop.  Isn't this fun?
For all of the listing information on this home, please see its page on my blog: 52 Cottage Loop in The Village on Lake Martin.
Next up, the affordable, family friendly, low maintenance home with the big yard.
Paul and Neely saw (and bought) a home with the exact floor plan as a home I have listed, 108 Leisure Lane.  It is virtually the same house on a different lot, and my listing has more shoreline (for a slightly higher price).  For those of you who saw the show last night, the similarities are going to be almost eerie.  Paul and Neely, don't you agree?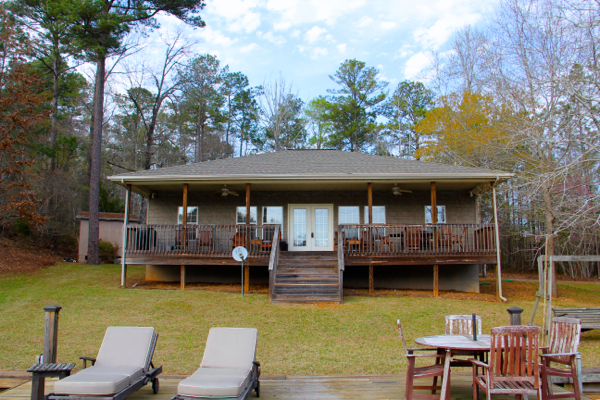 And again, because it is a Lake Martin Voice Realty listing, it already has its own VIDEO TOUR!  I even have my own in-house Suzanne Whang style host to narrate each tour.  No need to wait for the next House Hunters episode:
For all the listing info on this home:  108 Leisure Lane on Lake Martin.
And Third:  The architect-designed camp style lake home with amazing finishes and charming detail.
Paul and Neely saw a Bobby McAlpine Group designed Camp Home across from Blue Creek Marina and the Highway 49 Bridge.  This home is not currently listed on the Lake Martin MLS.
Similarly, for my Lake Martin Voice Realty house hunting tour, I chose an architect designed home that is not currently on the MLS.  I have a private video tour of a Bill Ingram water access house in The Ridge.  I don't mean to exclude anyone, but I can't post my video tour here because it's not my listing.  But yes, I do make videos of other agent's homes for my clients and give them a private email link to view the home on YouTube.  So I need to be your real estate agent to give that kind of access.  It is exclusive.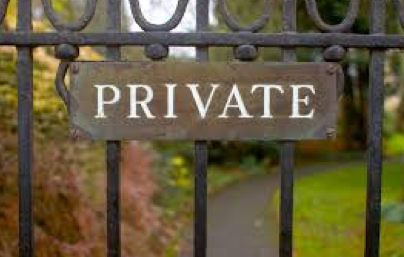 So how did I do?  Did you enjoy the tour?  Which home are YOU going to pick?
I end this post with two calls to action today, instead of my usual one:
1) If you are interested in Lake Martin real estate, buying or selling, give me a call.  I help buyers and sellers at Lake Martin, 100% of the time.  It's my area of expertise.  Give me a call at 334  221 5862, or email me at john (at) lakemartinvoice (dot) com, or click here to contact me.
2)  If you are from HGTV, here's my shameless self promo:  You've seen how picturesque and fun Lake Martin is, and hey – we're only 2 hours from Atlanta. I know you have studios there!  Knoxville is not far, either! I am not afraid to be on camera, and I will not charge extra for my slow southern drawl.  And I have all kinds of interesting clients with great stories to tell.  HGTV – you may also call please me at 334  221 5862, or email me at john (at) lakemartinvoice (dot) com, or click here to contact me.  Let's make this happen!
I took my first official working boat trip a few weeks ago, right in the middle of the "greening" phase of spring at Lake Martin.  Everything is that vibrant, exciting green, and the sky is that clear bright blue – it's beautiful.
From the boat, I took the pictures below of a great lot I have listed for sale in the Smith Mountain area, Lot 4 Phase 2 Smith Mountain Drive.  I love this lot because of it's unique location.
The future owners of this lot will have a true year-round Lake Martin home.  In the summer, hop in the boat enjoy all the traditional fun and sun activities.  In the fall, winter and spring, get outside on the Smith Mountain trails.   This lot is within walking distance to some of the most awesome hiking trails in our area.  Outdoor activity during all seasons, just outside of the doorstep.  And the future owners can bring their own builder and design this doorstep, too!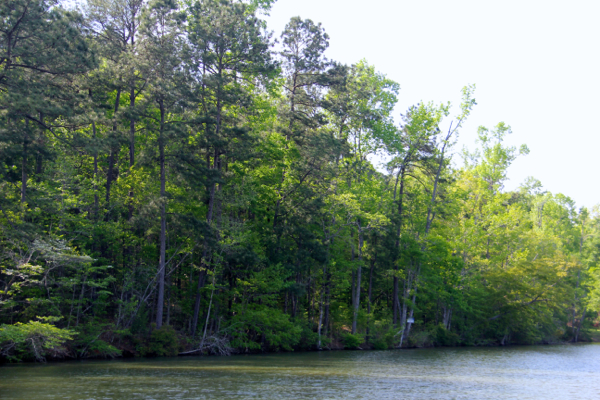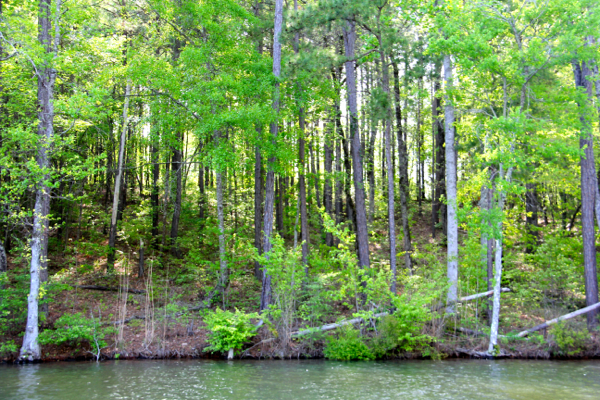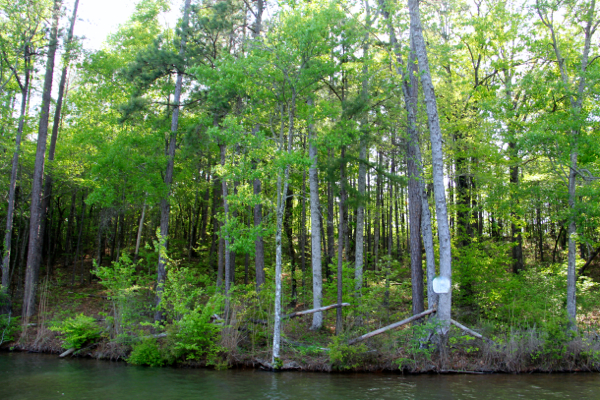 For all of the listing info on this lot, click here.  If you have any questions, or would like to know more about Lake Martin lots and real estate in general, give me a call at 334 221 5862, or email me at john at lakemartinvoice dot com.
This post is directed to Lake Martin waterfront property buyers – don't waste your time with Zillow, Trulia, Homes.com, Realtor.com and their ilk (ZTR). They are terribly inaccurate.
This post is also to potential sellers of Lake Martin waterfront property. Don't insist on having your home "featured" there. They stink, it's a false hope, and they don't generate good leads. It's like wanting to be advertised on a billboard inside a smelly, run down indoor mall. Why would you bother?
If you want the most reliable, most accurate, most timely Lake Martin waterfront real estate information, search our local Lake Martin Area MLS.  Period.
3rd party syndicator sites like Zillow, Trulia, Homes.com and even Realtor.com rank high on some internet real estate searches for Lake Martin. But does that make them truly helpful for buyers and sellers?  If you're not familiar with how these websites work, they try to be the MLS for the entire nation by getting content (listings of homes for sale) for free from agents, and then turning around and charging the same agents to advertise on their site in a circular, almost extortive calculation.  I don't want to supply the rope and then pay the hangman, so I don't advertise on any of these syndicators.
Plus, at Lake Martin, these sites just don't work.  They merely cause confusion. They pull most of their info from County tax records, and since we are in a rural area, the info is not that pure, and our counties don't report sales data.
Let me show you a quick example.  I did a Google search for one of Lake Martin Voice Realty's new listings, 44 Fairwinds Circle in Windermere.   (This home is an awesome 6 bedroom, 4 bath, 4,457 sq foot home with custom hardwood floors and mill work throughout.  It was built in 2007 and is listed for $649k.) Google's search results had Trulia, Zillow, Realtor.com and Homes.com all making the coveted first page of search results.  They must have it going on, right?
But you tell me if any of this information is helpful . . .
Here's what I found on Trulia: According to Trulia, 44 Fairwinds Circle is a  ZERO BEDROOM – 2 bathroom, 1,665 sq ft home with wood siding. Hey home buyer  – can I interest you in this ZERO BEDROOM home? Awesome ! Yes! Sign me up!!!!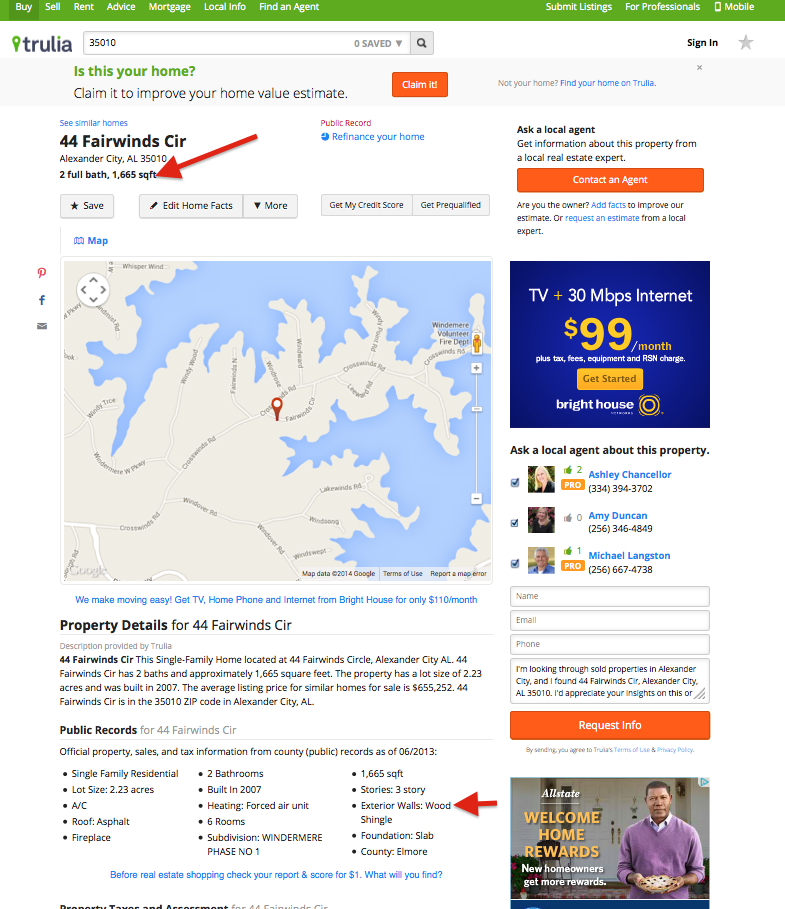 Here's Zillow:  if you trust Zillow, you would be led to believe that 44 Fairwinds Circle is a 1,665 sq ft home with unknown floor coverings, and a "Zestimate" of $595, 130. Here, Zillow carries along the ZERO BEDROOM concept that apparently is sweeping the nation. Wow! How cool! How Techy! How totally cutting edge that they are able to sit up in Oregon or wherever they are and tell us all how much a ZERO BEDROOM home costs in Windermere.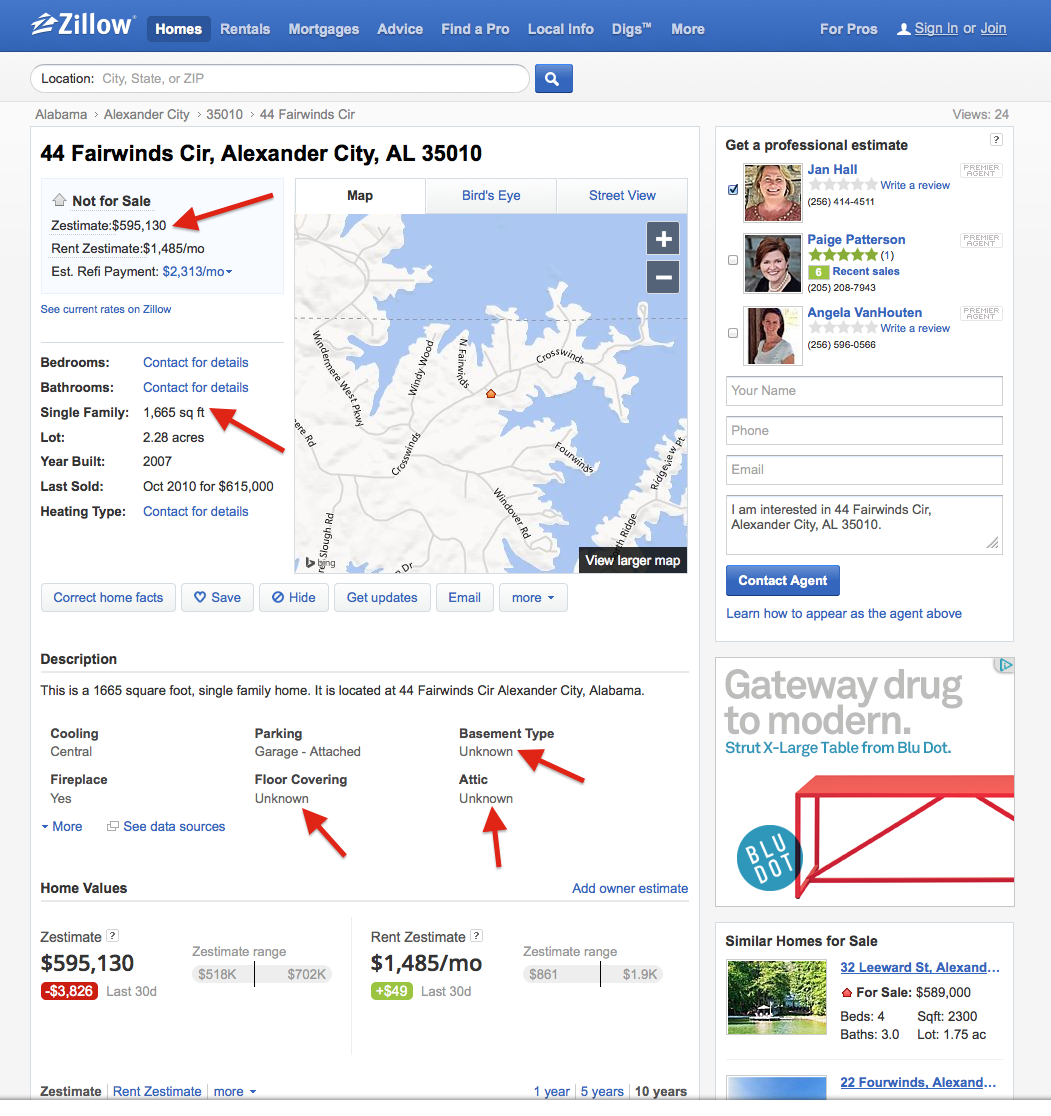 And here's Homes.com:  The same 2 bath, 1,665 sq ft home for around $711,500.  ZERO BEDROOMS, of course.  And why not pay $116,370 more? If you would like to pay $711k, I won't hold you back. A zero bedroom home is priceless. You should know that by now.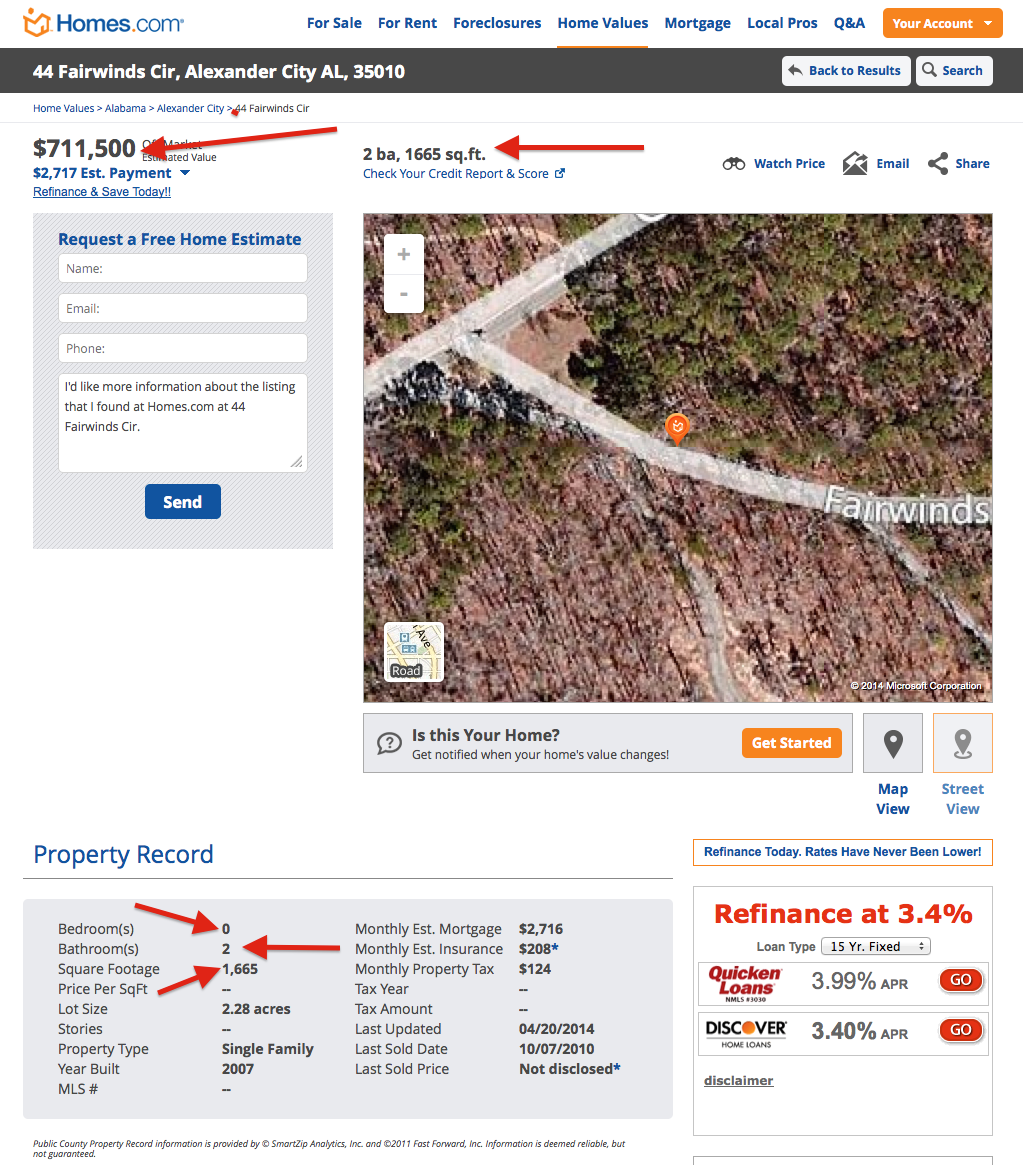 And even Realtor.com can't get it straight:  44 Fairwinds Circle is listed as 4A Fairwinds Circle (the lot number) with 4,728 sq ft built in 2008.  If you look at all of these pages, notice how little space is devoted to actual data on the home versus ads for internet service, moo.com (??) and Blu dot. The thing that especially galls me about Realtor.com is that it is owned by the National Association of Realtors. Yes. You would think that this site would try and do a good job to be accurate, and then not turn around and extort advertising dollars by playing one agent off of another in a cruel, Leone-esque Mexican Standoff, – > ("What, Agent A, don't you want to be listed as The Awesome Agent for this zip code? Well you 'd better pony your money up because Agent B is bidding against you. Agent B – you'd better pay us because Agents A and C are vying for your coveted spot. ") Does that add value to the process? Also, Realtor.com only allows a few precious photos to be displayed unless you pay them to advertise. Check it out: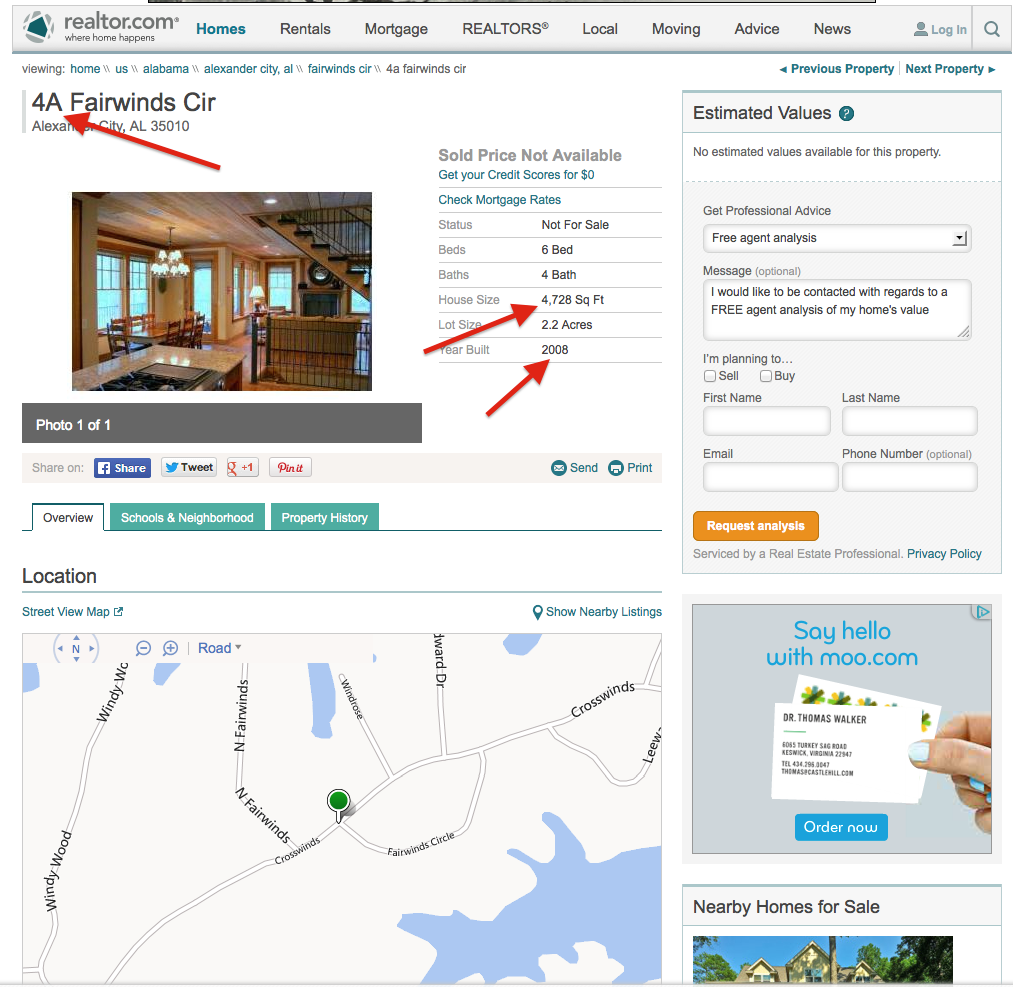 Are you finding these sites helpful, or are they adding confusion to the search?  I know the small detail on these screenshots may be hard to read, but what you'll find is virtually the same incorrect information about the home on all of these websites.  A home with zero bedrooms and two bathrooms for $711,500k?  Does that make any sense?
Contrast that with the information found inside the Lake Martin MLS. 
Most local Multiple Listing Services are closed services, meaning they are not searchable by Internet search engines.  Our Lake Martin MLS is no exception, and contains only firsthand data on properties entered by the listing agents themselves. (And if we want to continue working, we'd better get it right.)  Local agents know the homes and have spoken extensively with the owners.  There is no "noise" from 3rd party syndicators to sift through, and you know exactly whom to call if you want to know more.
Here's the screen shot for 44 Fairwinds as it appears in the MLS search.  The text is going to be hard to read here because there is so much information on the page, and it may look a little basic because it's missing the huge ads for mortgage providers and the ginormous google map. But, I agree with Forrest Gump's mama, pretty is as pretty does. If the so-called information that currently resides on ZTR sites is shiny and glitzy, does it matter that it's so inaccurate as to be useless? You bet. I will take basic and correct any day. Granted, the MLS info is only as correct as the agent that enters it. But at least in the Lake Martin MLS you are getting the info from the direct source, and with its full complement of ALL the pictures, video, and related media: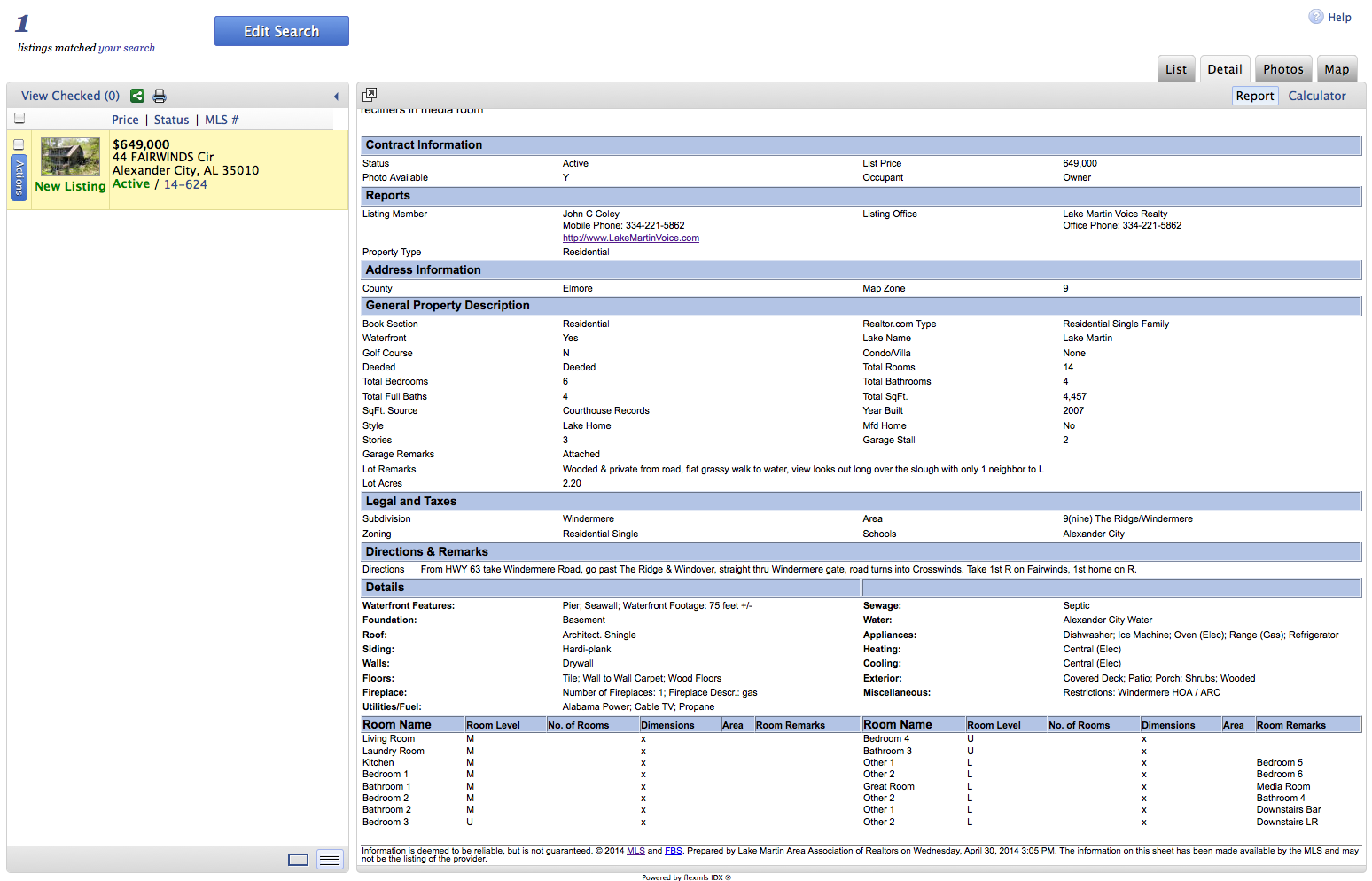 Our Lake Martin MLS entry for 44 Fairwinds Circle contains the data above, plus access to 93 photos of the property, our VIDEO TOUR of the property, and a map.  It's thorough, it's complete, and it is the most current information available.
So save yourself time and confusion:  search for Lake Martin real estate on the Lake Martin MLS.  Realtors have great incentive to display quality information for their listings.  And if you need more info, call a local realtor.  And if you're calling a local, realtor, I'd love for you to call me.  John Coley  334  221 5862  or john (at) lake martin voice (dot) com.
Will I Ever Eat My Words And Pay ZTR?
Quite possibly. I can envision I day where I will be forced to pay Zillow, Trulia, and / or Realtor.com for the privilege of participating in a Mexican Standoff with other agents at Lake Martin. I know plenty of agents that I respect highly that are in other markets around the nation that do. Sadly, they must pay the hangmen and supply the rope, and they grit their teeth when they pay them each month because they know it's not worth it and it benefits neither buyers nor sellers. So, I will never say never. But I can say, right now, while I am still beating or competing well with the third party syndicators, I will not.
Want more info on this subject, and proof that big brokerages in big markets are sick of ZTR as well? See this video: Abbott Realty  They are in San Diego, and figured this out in 2012. Since then, there have been more brokerages and MLSs to opt out of ZTR than opt in.
The Lake Martin waterfront real estate market is a unique animal. I try hard to provide meaningful market reports, built on math and not assumptions. I recently sent out my 2013 Year End Review via email. In it, I asked for suggestions on how to improve my report.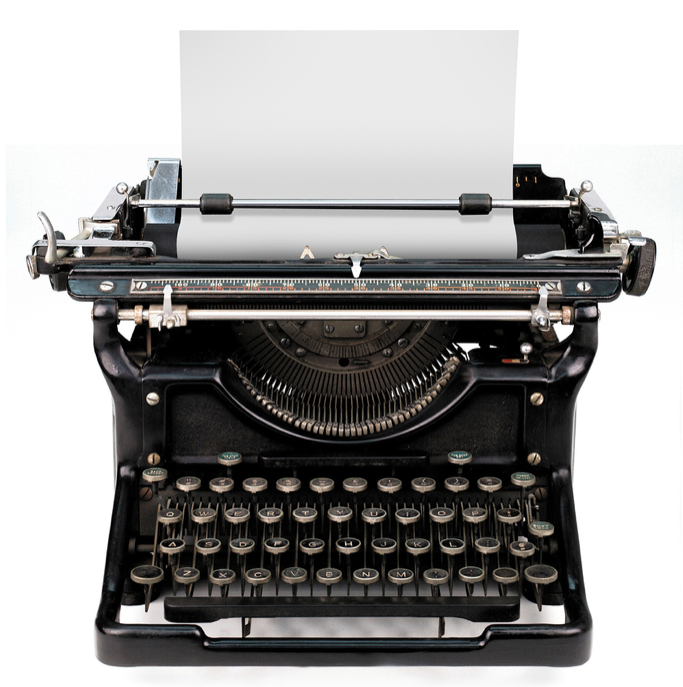 I received two very interesting emails, and thought I would publish them here. I would like to once again thank these readers for their input, and continue to ask for suggestions, and challenges, to my published numbers and analysis. With such a small number of homes sold each year, it's critical to have good information. You won't ever hurt my feelings if you think I am wrong or looking at something the wrong way. On the contrary, I would love to hear from you.
Here is the first email:
On Feb, 2014,  "Paul" wrote:
Just read though your email – great to see sales and construction activity continue to climb. You mentioned that you do not necessarily see price appreciation…..yet. Presumably you have the aggregate of sales dollars per annum. Does that not evidence any increase in avg sale/property?
Just curious because I was wondering how much the rate environment (which is still very favorable) could have an impact on discretionary/second home real estate purchases.
And my response:
Begin forwarded message:
From: John Coley
Subject: Re: sales data
Date: March, 2014
To: "Paul"
Hey "Paul," thanks for your email. I don't really look at aggregate sales dollar figures because I am not sure it is representative. For instance, the aggregate sales data in 2013 is going to be about double of 2008. But – 263 homes were sold in 2013 compared to 137 homes in 2008. If you looked at aggregate sales data you would be tempted to conclude that values have doubled since 2008, which certainly does not meet the smell test. I don't know of any market anywhere that has doubled since 2008. In fact, I think values dropped slightly in 09 and have been steady since then. My bell curve chart and real world examples (homes bought in 08 that are for sale now) confirm that. But it is certainly interesting to consider.
As to interest rates – I don't think rates mean a hill of beans to the average buyer. I think their interest rate sensitivity is zero. I have never run the numbers, but now that I know how to do so (I plan to do it like I did for WF footage and lot size) – I might try it. Stay tuned to my blog in the next few weeks, I am publishing the math behind my studies of price per WF foot.
Great to hear from you!
And the second email:
Dear John:
You asked for input on your charts, so being a CPA I couldn't resist giving some! The chart you are using to determine whether prices are increasing I don't think is accurate for that purpose. For example, let's say in 2014 a lot of people in the $700,000 price range bought a lot of houses, let's say 25% of all 2014 sales – the chart would of course spike at the $700,000 level indicating only that more people are buying houses at that level than they did in previous years. If the $700,000 buyers were buying houses that were previously sold for significantly less (i.e. a big price increase had occurred), the chart would not indicate that.
I don't know if you have the data, but I believe a very meaningful chart re: price fluctuations would be to calculate the dollar sales per square foot, by subdivision, by year. That would certainly capture any price fluctuations. Since the subdivisions are all in different categories (i.e. comparing the Ridge to Trillium, or Blount's Point area to Willow Point) cannot be meaningfully done.
I would love to see a chart that lists sales dollars per square foot, by subdivision, by year. Can you get your hands on that kind of data?
Many thanks for your very valuable research.
– "C.E."
My response:
From: John Coley
Subject: Re: Lake Martin – February 2014
Date: March, 2014
To: "C.E."
Hey "C.E.", thanks for your email. I appreciate a fellow numbers guy giving me input. I am always on the lookout to build a better mousetrap and to similarly test assumptions of my own.
Re: per square foot – I think this stat is extremely misleading at the lake. The reason is that so much of a home's value is tied up in the lot. PSF analysis works well in things like condos where everything is the same, but lake property is way too diverse and has too high a percentage of overall value tied up in the lot. See a post I did on my blog, way back in 2007:
5 Mistakes When Buying Real Estate on Lake Martin
There is zero correlation between sales price and square footage of home.
In that post I also mention the price per waterfront foot of a lot and its deceptive nature. Coincidentally, I just ran the numbers on that using 2013 sales. I will be posting the results on my blog. I did a scatter plot, and a correlation coefficient calculation. Where +1 is a perfectly direct relationship, 0 is no relationship, and -1 is a perfect indirect relationship, I found that waterfront footage only has about a 0.47 correlation, or classified as a secondary correlation by statisticians. Interestingly, the size of the lot (overall acreage) has a zero correlation. This math confirmed for me that when I am valuing lots, and therefore valuing homes, the most accurate method is to start with a comparable sales method, looking at similar location, view, privacy, and water quality. I secondarily adjust for WF footage, and do not adjust at all for acreage.
I will take a look at your suggestion of analysis by neighborhood. I am doing that already for a neighborhood report, but looking at PSF data on homes in a neighborhood will vary even more greatly because of our small sample pool. That's why I only do price analysis once a year – in Willow Point there were only 8 homes sold in the last 12 months, from 600k to 2.2 million. When your sample pool is that small, it won't normalize easily, and one home sale can thrown the whole thing in a wreck and make year to year comparisons inaccurate at worst. But all this does make for interesting discussion!!!
Regarding your example of the 700,000 category – if you look at the most recent example, in 2011 there was a spike in the over 1 million range. You can see the hump up there. Spikes like this are the prime reason I broke it all down to price strata, and also to look a year's worth of sales. I am trying to normalize out the outliers. But again, great food for thought! Thanks!
Thanks for your email!!
It is so humbling that people read my market reports, much less take the time to comment on them and get me to really think about the conclusions I draw.  It helps more than you know.  A huge thanks for your feedback, and please keep it coming!
C.E., in a later email, suggested that I look at the percentage of and direction of change in per square foot pricing on Lake Martin waterfront home sales. His point was that while the raw number might not be useful, the direction thereof might be, kind of like the DJI in the stock market. I think this is a cool idea and worth some further study!
Welcome to Lake Martin and welcome to LakeMartinVoice.com!  If you're researching a waterfront real estate purchase, I hope this website will become your favorite tool, and, let me be honest – I hope one day you'll give me a call and hire me as your realtor.  I realize that the last thing buyers and sellers want to do is call a cheesy realtor, so this website is my attempt to gain your trust by putting the best real estate info into your hands and letting you take the lead.
So what's the deal with my company's name, Lake Martin Voice Realty?  Am I am radio station? No.  Am I a boutique ( a trendy word for small) real estate company that deals exclusively with Lake Martin real estate? Yes!
LakeMartinVoice.com exists to put all of the most accurate and most current Lake Martin real estate information in one location.
1)  Search the Lake Martin MLS – without a doubt, the most accurate and timely source of listing information. All realtors, all brokerages.   Sites like Realtor.com, Zillow, and Trulia are chronically inaccurate and out of date, so go straight to the local source, our MLS.
2)  Read Market Reports – I break down the statistics – finally, my accounting degree put to good use.  It's hard to argue with the numbers.
3)  Learn about Neighborhoods and geographic areas on the lake – Maps, video tours, histories each area, PLUS a live feed from the MLS with homes currently for sale in each neighborhood.  A handy way to get super hyper local.
4)  Connect to my YouTube Channel – Watch hundreds of videos including home tours, community event videos, and client testimonials.
5)  Request Best Buy and Foreclosure Lists – Choose your price range and I'll send you a hand picked list of homes with good value (IMO).  Request a list of foreclosed properties as well.
6)  Explore local news, events and issues – Read hundreds of current and past blog posts covering life at Lake Martin.
If you have more questions about Lake Martin real estate, and you can't find the answers here, please let me know – I'd love to do the research and even post the answers right here.  You can  call me at 334  221 5862, email me at john (at) lakemartinvoice (dot) com, or click here to contact me.
I have a new waterfront Lake Martin home for sale on the east side of the lake, 108 Leisure Lane, and every time I think about it, I want to head there with my paddle board and spend a few hours exploring.
This Manoy Creek home has 3 beds and 2 baths on a great, flat lot.  Best of all, its neighbor to the east is a 68 acre parcel of Alabama Power Project Land.  That means the area will not be developed, and that makes for privacy, super paddle boarding, fishing and skiing.  I imagine loading my fishing gear on my board, paddling along the woodsy shoreline, maybe making my way across the slough to visit a neighbor. . .
By the way, I've had several clients buy in this area of Lake Martin specifically for the great skiing and wake boarding spots.
If you're interested in this home, or any property in the Lake Martin MLS, give me a call at 334 221 5862, email me at john (at) lakemartinvoice (dot) com, or click here to contact me.  I sell real estate exclusively on Lake Martin full time, and I'd love to help you with your search!
I often talk about Lake Martin being a second home real estate market, and it is, but there are also plenty of families who live here year round.
I had a lot of fun last year helping Jackson and Nicki find their full time Lake Martin home.  Because they were looking for their primary residence, and because they also make their living on the lake (TowBoatUS), their list of essentials looked a little different: school zoning, year round deep water at their dock, access to in-town amenities, a house that didn't need a lot of renovation, and a firm price range.
The challenge of meeting their needs was exciting for me, and the good news is that after spending several months in their new home, they are really happy.  I caught up with them last week and here's what they had to say about their experience:
If you're looking for a primary residence or a second home on Lake Martin, I'd love to talk with you about your search.  I help buyers and sellers at Lake Martin as a full time business, and I work hard to have the most educated Lake Martin real estate client base around.   If you have questions about Lake Martin real estate, and you can't find the answers on this website, call me at 334 221  5862 or contact me here or email me at john at lakemartinvoice dot com, and I'll get you the answers.  If you have suggestions for future blog posts, let me know that, too.  Thanks!
How do we know the value of a Lake Martin waterfront lot?  Have you ever seen two that are exactly alike?  Do appraisers base their finding based on a feeling, or is there a formula?
Yes, there are several formulas, but only one that works at Lake Martin:  Comparable Sales.
Every now and then, out-of-town appraisers come to Lake Martin and are paid to make decisions about property value on our lake.  And they often bring their city-style pricing methods with them.  I've seen it enough, and have had to have this conversation with buyers often enough that I felt a real study of lot pricing methods was due.  I wanted to combine our MLS sales data with the anecdotal evidence I've been collecting for years.
I've been saying for a few weeks now (Part 1 and Part 2 of this series) that Lake Martin waterfront lots are best valued by the Comparable Sales method.  I've walked you through two other methods that don't cut it in our Lake Martin market:  Price Per Waterfront Foot and Price Per Square Foot/Acre.  The time has come address the most accurate valuation tool, the Comparable Sales Method aka the Sales Comparison Approach.
The Comparable Sales Method at Work on Lake Martin
"The Comparable Sales Method uses data from the sales of similar properties to estimate the market value of a piece of real estate.  This is a common method of assessing the value of real estate . . .  In most cases, several similar properties are used in the analysis." (About.com)  So what I do when helping a potential seller determine a list price for their lake property is look at other similar sales.  A perfect comparable sale would be one that is geographically close,  with a similar view, privacy, water depth, and waterfront footage, etc.  Properties that have already sold are called "comparables," and the lot you are trying to value is called the "subject."
When the Sales Comparison Approach is used, choosing the most comparable sales is a critical part of the equation. To make things simple, let's think about deed restricted developments on Lake Martin first.  The old real estate cliché of "location, location, location" does apply at Lake Martin.  Over the years, buyers have shown a preference to select lots that are inside deed restricted neighborhoods with covenants and homeowners associations.
One takeaway from this study is that the Comparable Sales method is labor intensive.  It requires a working knowledge of the area – otherwise how to know which sales are most comparable?  It also supposes an understanding of what buyers value in a Lake Martin lot.  Like most real estate pricing, it is not an exact science, but I think you can get pretty close.  There is no getting around it, no shortcuts, no magic formula. One simply has to buckle down and find the most comparable sales and then adjust to match the subject. For instance, if a comparable lot sells for $185,000, and I think that its view contributes 10% more value than the subject's, then I would subtract 10% or $18,500 from the sales price to arrive at an estimation of the subject of $166,500. I try to get two of three more comparables, and average their adjusted sales prices, and presto, I have my estimation of value.
Obviously it gets a little more tricky to find comparable sales for properties that are not in formal neighborhoods at the lake, and there are some that are not.  But it can be done, and done well with the proper research.  The same goes for properties with homes.
The Sales Comparison Approach is also the preferred method by residential appraisers, so we shouldn't be surprised that is the most accurate here at Lake Martin.
That is not to say that waterfront footage should be ignored – not at all. When using the sales comparison approach, if two lots are ceteris paribus except for waterfront footage, consideration should be given to the lot with more feet at lakeside. 

There is a place for adjustment for waterfront footage, but only as a secondary, fine tuning after first selecting good comparable sales. Much like a set of scales at the doctor's office has two weights  –  a large one to get you close, and a small to get you exact:
Hopefully this study dispels the impulse of using waterfront footage as a starting point, or as the primary driver of estimated sales price.  The numbers just don't work. I also hope that using a price per acreage or per square foot will not be used at all.
And now, having read all three parts of this math heavy series on lot pricing, I declare you to be a graduate of the Lake Martin Voice School of Graphs and Charts!  Congratulations!
Caveat:  If you call me to list your waterfront home or lot, and you tell me you have a "feeling" your Lake Martin lot should sell for X because Lake Martin lots generally sell for X per square foot, I'm going to make you go back to Part 1 and retake the course.
Links to Related Material:
Lake Martin Waterfront Lot Pricing: An In-Depth Study Part 1
Lake Martin Waterfront Lot Pricing: An In-Depth Study Part 2
One of my favorite classes in college was Economics 102.  Microeconomics.  It's the study of transactions and human behavior.
I love economics because it's the study of how people actually act – not how they SAY they are going to act.  One of the key takeaways I had from that class was when my professor, Gary Dale, would say "When two people are free to act in a transaction, there are no winners and losers.  Each person has decided to act for his or her own benefit."
So I can't really say that I lost a sale, but I can say that I sort of lost a buyer.  I got a call from a buyer, let's call him "Craig," who let me know that he'd found a house to buy at Lake Martin.  The only catch was that it was off of the Lake Martin MLS , so I could not be involved with helping him with the transaction.  It was a bit of sad news for me because I had been working with him for two years.  But, I can honestly say that I was happy that he and his family had found the right lake home.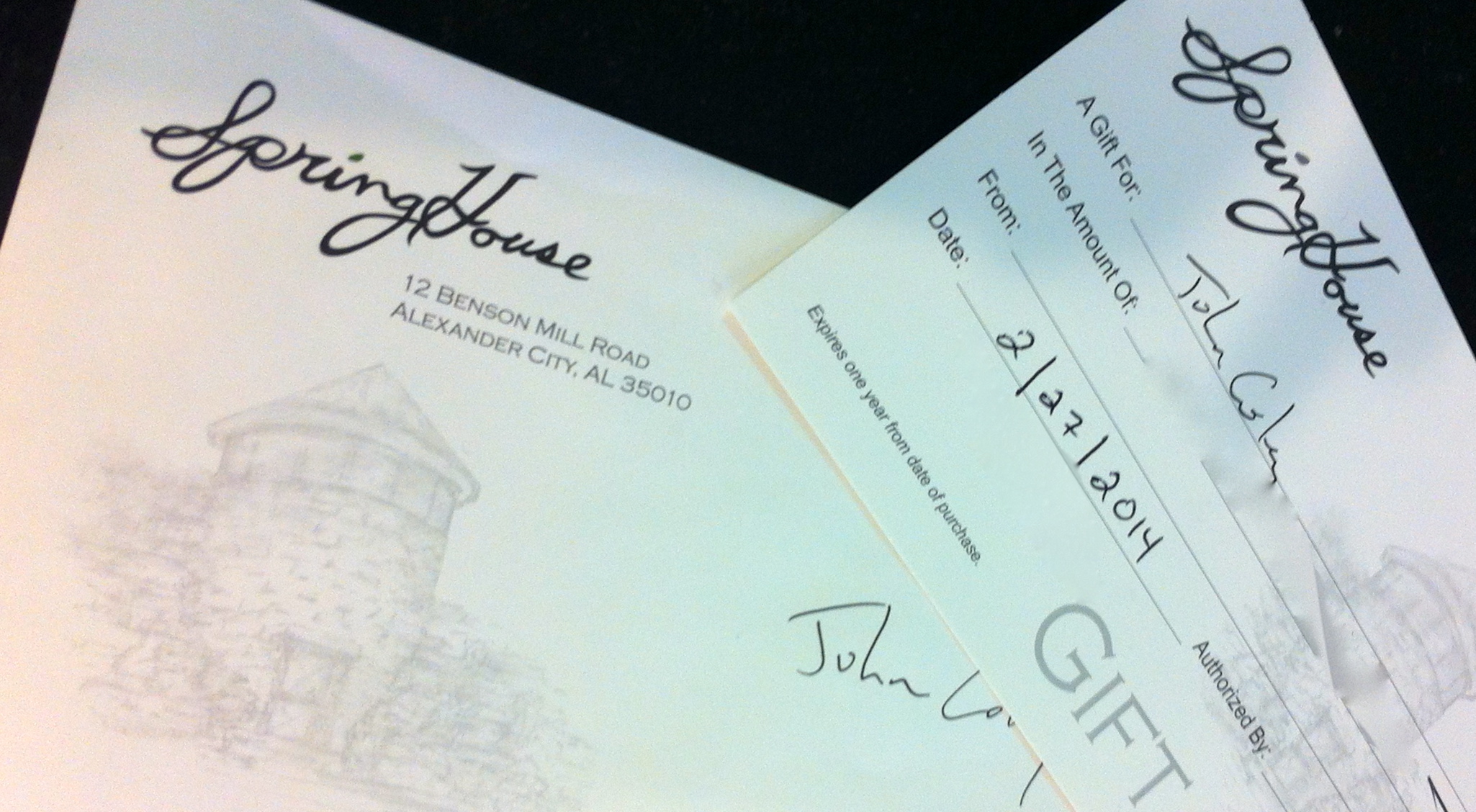 Before we hung up the phone, he let me know that he had given me a thank you gift.  He sent this gift certificate to SpringHouse restaurant for me and my wife to go on a date night.  I was blown away by his generosity.  What a kind gesture from him and his wife – I won't forget it.
Once again, "Craig," I thank you and am so excited for you and your family to be part of the Lake Martin community!
What do you know about Lake Martin waterfront lot pricing?  In the city, it can be feasible to value a lot using multiple pricing methods, but at Lake Martin, it's a whole different ball game.  I've been telling buyers this for years based on anecdotal evidence, but now I have studied the Lake Martin MLS sales numbers and can back up my claim that the Comparable Sales method is the Lake Martin way to go.
Clichés are so… well ….. cliché. Part of the reason I started my real estate blog way back in 2007 was to examine, and publicize, what is really going on with Lake Martin real estate. I don't claim to be the only voice for Lake Martin real estate, but I do hope to be a clear voice of the truth, looking past clichés, assumptions, agent puffery, and hocus pocus. Pretty is as pretty does around here. One of the biggest clichés or assumptions I constantly address with my buyers and sellers is how to accurately value a Lake Martin lot. Hence the need for this in-depth study.
In the first post I introduced three possible methods for valuing a lot:  Comparable Sales, Price Per Waterfront Foot, and Price Per Foot/Acre.  Hopefully I've already persuaded you that the Price Per Waterfront Foot method does not work as a primary method in the Lake Martin market.  If not, click here to read Part I.  Now I move to the Price Per Foot or Acre method . . .
Method 2:  Price Per Square Foot / Acre
Most consumers do not start their price valuation method with the size of a lot, but I do hear it as a way to justify one lot over another. Curious, I used the same tests of the scatter plot and correlation coefficient to test the relationship of the size of lots to eventual sales price. The result was pretty telling:
Once again, the scatter plot reveals how unrelated the two variables are. If they were dependent, we would expect to see results tightly formulated in a line pattern.  Instead, it is loose.

 Similarly, the correlation coefficient is telling. For square footage or acreage to sales price, it is -0.02. That's right, it is almost zero. That tells us that the overall area of a lot is even less of a primary driver in sales price as is waterfront footage.  In fact, to return to another cliché, we can say that the size of a lot on Lake Martin has about as much to do with its sales price as the price of tea in China.
Price per acre or square foot is so unrelated, I can't even recommend it as a secondary adjustment.
In the third (and final) post in this series, I'm going to walk you through the more accurate Comparable Sales method of valuing a waterfront lot.  It, too, will be heavy on the nerd factor, but somebody's got to crunch the numbers in order to speak real estate truth.  Thanks for hanging in with me – I hope this is time well spent.
If you want to talk Lake Martin real estate – any topic, not just lot values – I'd love for you to give me a call 334 221 5862, or click here to contact me.
Links to Related Material:
Lake Martin Waterfront Lot Pricing: An In-Depth Study Part 1
Lake Martin Waterfront Lot Pricing: An In-Depth Study Part 3