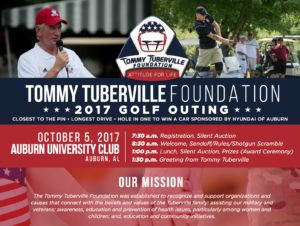 I just got a call from Jim Nichols and wanted to give you a heads up on a great event coming up soon – the 4th annual Tommy Tuberville Foundation Golf Tournament being held on Thursday, October 5, 2017 at the Auburn University Club in Auburn, Alabama.
The Auburn University Club is a beautiful 18-hole championship golf course over 225 acres of rolling hills and woodlands and surrounds the 25 acre Yarbrough Lake. Click here for a Google map.
The Tommy Tuberville Foundation was established to recognize and support organizations and causes that are important to the Tuberville family such as assisting our military and veterans. "Giving back and helping our wounded veterans is something I have always wanted to do to show my sincere appreciation for our military and their selfless service all while carrying on the legacy of my Dad," says Coach Tuberville. Charles Tuberville, Coach T's father, served with distinction in WWII earning five Bronze Stars and a Purple Heart.
The funds raised in this tournament will help build homes for members of our military who are recipients of the Purple Heart Medal.
If spending the day with Coach T and other supporters of the Foundation playing golf on a course in Auburn sounds like something you would enjoy, contact Jim Nichols at [email protected] or call 352-801-8686 for more information.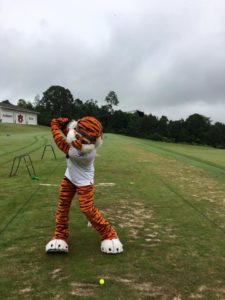 And remember, you never know who you may see on the greens – War Eagle!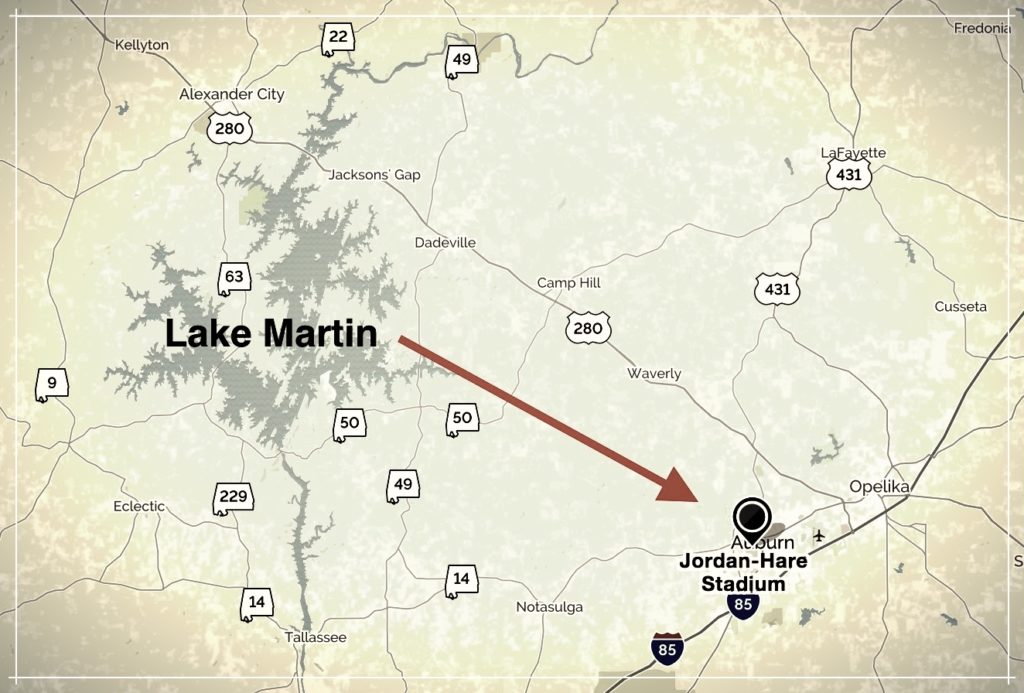 Do people stay at Lake Martin for Auburn games?  I believe the answer is YES. The Lake is a such a short drive to Jordan-Hare Stadium.
According to an article published earlier this month in Alex City Outlook (click here to read) Auburn home football games make a big impact on the economy around the Lake Martin area. Local merchants, businesses and restaurants report increased revenue for home game weekends.
And rentals at Lake Martin are popular for football weekends – enjoy the game in Auburn on Saturday and the Lake on Sunday!  What could be better?  (besides a winning season).
Even if you don't plan on going to the Auburn football game, if you are coming to look at waterfront real estate, it affects you, too.  As an example, I recently had a couple from Atlanta coming in to look at some homes and lots on Lake Martin.  They happened to be coming on a football weekend, and hadn't made any reservations.  Most of the local hotels around the Lake were booked up!  So it always pays to think ahead, even if you are not a football fan.
Since we are talking about Auburn and Lake Martin … were you one of the few that missed Auburn's kicker, Daniel Carlson's, Instagram video from this summer?  He and teammate Will Hastings were at Lake Martin "working hard in the offseason."  Click here to see the video and read the article from AL.com.
Whether or not you Roll with the Tide, yell Waaarrr Eagle, scream Go Vols, support the Bulldogs (Mississippi State or Georgia), geaux with the Tigers, get fired up about the Gators, Gamecocks, Razorbacks, Rebel Black Bears or any other team – enjoy the Fall with Faith, Family, Friends and Football!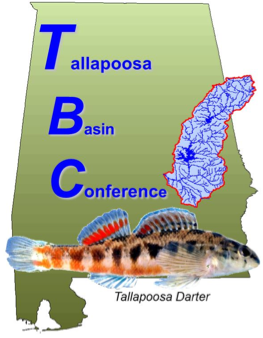 Hey Lake Martin Residents!  SAVE THE DATE!
The 8th Annual Tallapoosa Basin Conference
When: Friday, May 30th, 2014
Where: Auburn University Water Resources Center
559 Devall Drive
Auburn University, AL
After a two-year hiatus they have a LOT to talk about!  Check out the lineup of topics:
  an update on FERC relicensing in the Tallapoosa Basin,
  an overview of water quality, biodiversity and university-based research in the Tallapoosa River Basin,
  a presentation on the award-winning environmental education program at Radney Elementary School in Alexander City,
  updates on watershed stewardship activities in the Upper, Middle and Lower Tallapoosa sub-basins, and,
  how-to for basin residents who want to do their part to minimize polluting our streams, rivers and lakes.
Organizers and sponsors for this year's conference include the Auburn University Water Resources Center, Alabama Water Watch, the Alabama Cooperative Extension System, and the AU College of Agriculture.  For more information, call 1-888-844-4785.
Attention Auburn fans, Tidy Tigers, and visiting team fans:  Here's a fun way to simplify Auburn game days, and spend more time at Lake Martin, too.
The Creekside Lodge and Conference Center on the eastern side of Lake Martin is offering a game day shuttle service that takes you to Jordan-Hare Stadium in Auburn and back for $25/person.  The 15 passenger shuttle bus leaves the Dadeville, AL hotel 4 hours before game time and picks you up at the stadium 1 hour after the game is over.
It's a first come, first serve deal, so call and make your reservation at (877) 740-7404.  Anyone from the area can use this service – you don't have to be a hotel guest to hop on.  They'll drop you at Toomer's or at the stadium before the game.
You can also take advantage of the catering service at Uncle Nick's Smokehouse next door to Creekside Lodge.  Let them pack BBQ and sides for your tailgate, and check yet another item off your Saturday to-do list.
Best of all, when they bring you home from the game, you're back at the lake.  That's hard to beat. If you like to enjoy a beverage at Auburn games, this can be a great way to stay safe.
Or, if you're like me, the older I get the more I hate driving in traffic. Plus, with gas at $4 a gallon, it makes the El Cheapo in me smile.
The more I think about it, this would be a really good idea if you root for a team that is the Visitor at the Auburn game. You wouldn't have a huge tailgate tradition there, plus you would have the added bonus of spending the weekend on Lake Martin.
Never been to the Creekside Lodge?  Check it out on this video below:
I have recommended many a Lake Martin home buyer to stay at Creekside Lodge, and I consistently hear rave reviews. It's really close to Lake Martin and therefore close to homes that we see.
If you need the Lake Martin house to come home to, I'm your guy.  Give me a call at (334) 221-5862 or click here to contact me, and put me to work.  I'm a member of the Lake Martin MLS and can show you any property on the MLS, regarless of who has it listed. The seller pays my commission so it doesn't cost you a dime extra to let me help you.
A video used to be embedded here but the service that it was hosted on has shut down.
Coach Tommy Tuberville is selling his Lake Martin home. Here is a video tour that I did today during an open house for realtors.
I am not the listing agent. Toni Adcock is, so she is the authority on all listing info.
But, if you or anyone you know is interested in the home, please contact me by calling or emailing me from my info at the top of the page.  As a member of the Lake Martin MLS, I can help you with any property on Lake Martin, regardless of who has it listed.
Thanks again to Toni and Coach Tuberville for putting on a great open house, I wish them the best, and I hope to be bringing the buyer!
Would you like to keep up with Lake Martin real estate news, market reports, and area info?  Here are 3 ways:
1. Subscribe by email – enter your email address in the box at the top left. No spam, just breaking news and analysis, mostly Lake Martin real estate slanted.
2. RSS Feed – for you folks that read news through a RSS Feed, click here to add this blog.
3. Twitter – Here is Lake Martin Voice on Twitter. I usually tweet my blog posts plus other pics and breaking news style tidbits.
Former Auburn football coach Tommy Tuberville is selling his waterfront Lake Martin home for $2.375 million.
Whether he resigned or was asked to resign, it really doesn't matter.
In a sign of the times, I learned about this sale not from the newspaper, not from the radio, not even from the grapevine.  I read it on a blog post from a blog that covers SEC sports. I am not the listing agent.  My friend Toni Adcock is.  She graciously allowed me to write about her listing. (but I expect a repay, Toni! Ha!)
The home is located in the Marina Marin development on Lake Martin.  Its address is 656 Marin Parkway.  It is located off of highway 50, near Martin Dam and Chimney Rock.  Incidentally, Marina Marin was originally developed by deposed HealthSouth exec Richard Scrushy.  Not that it is at all related to Tuberville's home.  I just throw that out there FYI.
The details:
According to the listing agent, it is priced at $2,375,000, the home as 4 bedrooms, 4 bathrooms, and 2 half baths.  It is 5,859 square feet and site on 2.89 acres in Marina Marin.  It is a point lot, with a whopping 730 +/- feet of waterfront.  As you can imagine, it has about every upgrade known to man, both inside and outside.
Toni is having an open house for Realtors next week, and I plan to be in attendance.  I will post pictures and video of that if it is OK with her.
Come to think of it, Coach Tubs is supposed to be a pretty good cook.  I wonder if he will be frying up some catfish for the attendees?
As a member of the Lake Martin MLS, of course I can help any buyer that is interested in this (or any other) Lake Martin home. So if you are interested, please let me help you.  Just call or email me at the info at the top of this page, or fill out this contact form.
UPDATE: Click here for the video home tour of The Coach's home on Lake Martin.