May, 2011, was a great month for waterfront home sales on Lake Martin. A total of 24 lakefront properties were sold on the entire lake – all brokerages, all agents.  This is the highest number of Lake Martin homes sold in the month of May since 33 were sold in 2006. It beats the 22 sold in May of 2010 and 2009, the 14 sold in 2008, and 23 sold in 2007.
When I pull the numbers from the Lake Martin MLS*, I find that 2011 is trending to be yet another strong year for us, perhaps to be the third year in a row that we will have bested the prior year in waterfront home sales.
Please note that in the above chart, and for the all charts going forward, I plan to quit showing 2005 – 2007 data, unless I am trying to make a specific point.
My reasons for this are:
1.)  Visually, it's hard (for me at least) to look at so many years on one chart.  They just all mix together and lose context.
2.)  It is my sincere belief (backed up by the numbers) that 2008 was the bottom of the Lake Martin real estate market.  "The bubble" is old news. Instead of focusing on how off we are from 2005, I think the more pertinent topic to people interested in buying or selling on Lake Martin now is: how high up are we from the bottom? And, are we in danger of dipping back down again? To highlight these topics I need more space, and 2005 – 2007 must go.
I'm not throwing away the data or anything, I can always trot it back out of needed.
The below chart will show you the trend of waterfront homes sold on Lake Martin for 2011. We are trending about 10% above 2010, which suggests that we will end up selling about 50% more homes this year than in the bottom of 2008.
See The Momentum
I am a firm believer that in order to understand the direction any real estate market, anywhere, at any time, one must study the comparison of year to year monthly sales.  In other words, did the number of homes sold this month beat the same month last year? And how many months' of victories have been tallied in, say, the last running 18 months? The answer to this will tell you that market's momentum, and give you insight to the likely direction of pricing.
Yes, that's right.  I'm saying pricing trends follow sales trends. If home sales go up, so will prices.  Dropping sales will drop prices.
What is the real estate sales trend for Lake Martin? Why am I so confident that we are at a low (relative) risk to a double dip?  See this chart:
The above is  a chart of the numbers of waterfront homes sold on Lake Martin since January 2008.  It shows the result of taking the current month homes sold and subtracting the same month in the prior year. Take January 2008 for example.  It sold 5 fewer homes than January 2007, thus the -5 position on the chart.  Ditto February 2008.  But in June 2009 – we see it sold 19 more homes than June 2008, so it registers a big blip up.  The key here is to focus on that zero line on the y (vertical) axis. Anything above that is "good" – aka an increasing sales momentum. The reverse is also true.
I have often cited this chart, but it is proof positive to me that Lake Martin is still on an upswing from the real estate bottom. Furthermore, you can see from the chart that in 2008 it swung from mostly negative numbers to mostly positive.
This is excellent news.  We are very fortunate here.
Waterfront Lot Sales On Lake Martin
Another bit of big news is the huge increase in waterfront lot sales for 2011. Looking at the entire Lake Martin market, 4 lots were sold in May, 2011.  This equaled May 2010.  If we consider the entire calendar year, we are trending above 2010, which was a boom year for lot sales.
Looking Ahead
Obviously, we have many more months to go so it doesn't pay to get too ahead of myself.  But I do think that so far we can draw two conclusions:
1.)  Lake Martin waterfront home sales for 2011 will be strong again, matching or beating 2009 and 2010.  Personally I would not be surprised if it ends up at 10 – 15%  higher than last year. I think this also gives a little upward pressure to prices, if not this year, maybe 2012. Preliminary looks at June numbers look strong.
2.) Lake Martin lot sales in 2011 will again be strong. I think 2009 will be the bottom for lot sales, and it's interesting to me that its bottom happened 12 months after the waterfront home sales bottomed.  If lot pricing follows home pricing behavior, then we will see that 2011 will be the year that Lake Martin waterfront lot prices stop dropping.
One Final Tidbit
I always puzzle a bit when the numbers don't match my gut.  For the last 60 days or so something has been gnawing at me. We know that real estate prices are still low on Lake Martin.  Check.  We know that there are many waterfront homes for sale right now.  Check.  So:
Why am I having to hustle so hard on the last 3 or 4 deals I have done?
By hustle I don't mean work in general. Not looking for pity. What I mean is that on these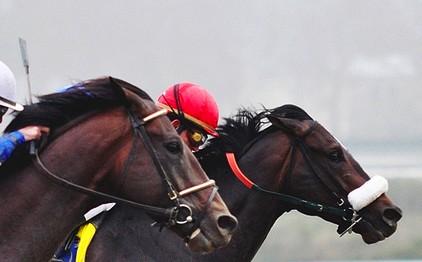 deals it seems like each one of them has had 2 or 3 other buyers at the sixteenth pole.
To drop the sports analogies, it seems like the "good deals" are being snapped up faster.
Am I correct? If so, that would mean that we have a high majority of homes that have been for sale for a really long time. The dogs (bad deals or junky situations) and the dreamers (sellers that are being ridiculous) are so numerous that it clouds judgement of the market as a whole.  But is that a fact?  And how can I go about proving or disproving my gut?
If anyone out there has a suggestion for metrics, please let me know.
Related Posts:

Lake Martin Real Estate Sales 2011 – Through April
Lake Martin Real Estate Sales 2010 – Lot Sales
Lake Martin Real Estate Sales 2010
Lake Martin Real Estate Sales 2009 – Year In Review
Lake Martin Real Estate Sales 2008 – Year In Review
Lake Martin Real Estate Sales 2007 – Year In Review
All Lake Martin Market Reports

(*)Disclaimers: All of the above info was taken from the Lake Martin Area Association of Realtors Multiple Listing Service. Accuracy is not guaranteed but deemed reliable. The above does not include sales by  FSBOs or developers that sell privately and not through the MLS. But, I do think that the above represents a very large majority of all waterfront sales on Lake Martin, Alabama.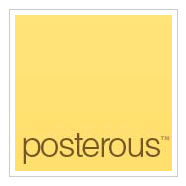 Are you selling your Lake Martin waterfront home "For Sale by Owner" (aka FSBO)?

Then let me tell you about a secret weapon.
Posterous.com is the best way right now to market your Lake Martin home, condo, or lot on the internet.  I agree with its legions of fans that use it because it is SO easy.  Once you set up your free account, it's like having your own blog.   It's simple to add new info and update pages about your property, and it's also easy to get that valuable information in front of potential buyers.
I use Posterous myself as a way to distribute pictures and quick videos.  I'm such a big believer in Posterous, I've actually taught a couple of classes to Lake Martin area small business owners on how to use it to help their marketing.   Lake Martin FSBOs  can also use Posterous to help them sell their homes.
Surveys by Realtor.com prove what common sense tells us – internet marketing is a huge part of the real estate industry.  90% of home buyers use the web before they ever call a Realtor.  So if you choose to sell your lakeside home yourself – you need to tap into this marketing engine.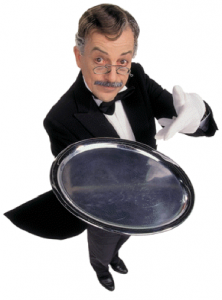 1.  FREE – it's free to get an account.  Once you have an account, it's like having your own blog.
2. Easy to add info – if you can send an email, you can add web pages to your Posterous blog.  Take a few pictures of each room. Attach them to an email, let the subject be "kitchen" or "lake view" or whatever.  Type description in the body of the email.  Send the email to [email protected] Do this for every room or vista of your lakefront property.  Each email will create a new blog post, and thus go a long way to describing your property.
3.  It cuts down on a lot of curious types and can also serve to qualify your buyers. When those tire kickers, or even legitimate buyers, call you for a showing, refer them to your Posterous blog first, so they can check it out before they come physically.
4.  Email a video, too! Shoot a clip and email it to your Posterous blog.  Posterous will embed the video.  So easy.
Granted, a free blog like this will not gain the instant attention from the search engines and social media that an established site like Lake Martin Voice will.  Years of work and hundreds of posts have built up credibility for Lake Martin Voice.com and my related pages on Facebook, YouTube, and Twitter.  I don't blog for vanity, I do it to sell homes, lots, and condos.
Obviously, I would love to help anyone on Lake Martin. But hey, if you choose to sell your Lake Martin home yourself, Posterous is a great tool.  So great, in fact, that I rank it as a secret weapon.
If you think you might need some help selling your Lake Martin property, we would love to hep.  Contact us here or call at 334 221 5862.
Lake Martin has seen strong waterfront home sales for the first four months of 2011.
Forgive me for the boring title to this post, but sometimes straightforward is better. It's also tough to make up a headline that encompasses a four month period (January 1, 2011 – April 30, 2011).  The reason I wait so late to give the first Lake Martin MLS* real estate market report is that sales are typically low in January and February.  Plus, I around that time I am compiling the much more statistically significant 2010 year end review. This year is no exception.
I am pleased to see that the overall Lake Martin real estate market reflects my gut feeling of a very swift sales season for waterfront homes. Personally for me, and also for my fellow Lake Martin Voice Realty agent John Christenberry, 2011 has been a year of tremendous blessing thus far.  We have been able to help more buyers and sellers this year than ever before, and we thank you for that!
2011 Looks Like Another Strong Year
I read and watch a lot of so called real estate experts that predict a "double dip" – or another wave of foreclosures, or some such other phantom menace that will upend the market once again. Who knows? Maybe they are right. But one thing's for sure – if it does happen again, we will see the fundamental market indicators start to weaken. By "fundamental market indicators" I simply mean the important statistics we all should be watching: homes sold versus last year and average prices.  We haven't seen those indicators weaken since their low of approximately July of 2008.
Since we are in such a small real estate market here at Lake Martin can only look once a year at pricing trends in order to have any degree of certainty. And when we look at homes sold versus last year, we see a strong market.
In the first four months of 2011, 56 waterfront homes were sold through the Lake Martin MLS – this is almost 8% over the 2010 total of 52.
If you look at the waterfront home sales by month, you see that 2011 beat 2010 three out of four of those months:
I realize with so many years' worth of Lake Martin MLS sales on this graph, it's starting to be a bit busy looking. I might drop anything pre 2008 in the future, just to make it more readable.
Here are the same monthly numbers in a chart, in case you are more of a numbers person than a graph person:
When you look at cumulative sales, you can see that 2011 is already way ahead of the trough year of 2008, and the comeback year of 2009:
Here are the numbers, once again taken from the Lake Martin MLS and filtered for waterfront home sales only:
Obviously, it is way too early in the year to say for sure that we will beat 2008 again. But at the pace that Lake Martin is on currently, and when I look on the MLS now and see how many sales are pending, I think it's pretty safe to say that 2011 will be a good year for home sales, at least as many as 2010. And, when a market, whether we are talking about Lake Martin homes or yearling thoroughbreds, beats the previous year, that's the definition of a rising market.
Number Of Waterfront Homes For Sale On Lake Martin
Over the last six months Lake Martin has seen the typical, seasonal rise and fall of homes on the MLS that are "Active" – aka For Sale. At April 30, 2011, that number stood just under 500.
It's a total guess, but my feeling is that we will peak out at the low to mid 500s in 2011. We don't have any big condo projects that are about to dump a lot of units on the market at once, that I know of.
Lake Martin Waterfront Lot Sales
As of April 30, 2011 has been the best year for waterfront lot sales since 2006 at Lake Martin.
A total of 15 waterfront lots have been sold on Lake Martin in 2011, through April 30.
In short, it looks like 2011 will be another good year for Lake Martin real estate.  Barring a huge blip in the road, we look to avoid the low of 2008 and continue to look like a post real estate bubble market.
I am not sure what kind of evidence people need to finally move past the mentality that we are in a crisis market. If three straight years of strong sales don't do it, what will?
Related Posts:

Lake Martin Real Estate Sales 2010
Lake Martin Real Estate Sales 2009 – Waterfront Lots
Lake Martin Real Estate Sales 2009 – Year In Review
Lake Martin Real Estate Sales 2008 – Year In Review
Lake Martin Real Estate Sales 2007 – Year In Review
All Lake Martin Market Reports

(*)Disclaimers: All of the above info was taken from the Lake Martin Area Association of Realtors Multiple Listing Service. Accuracy is not guaranteed but deemed reliable. The above does not include sales by FSBOs or developers that sell privately and not through the MLS. But, I do think that the above represents a very large majority of all waterfront sales on Lake Martin, Alabama.
"Southern Charm" is the perfect description of our Lake Martin waterfront listing at 10 Boulware Drive in Equality.  It's also the title of LAKE Magazine's recent article about the house, detailing its unique "Southern sensibility."  As usual, Kenneth Boone's photography is amazing, and the story by Katie Cole gives a great "history" of the home (built in 1993). Our thanks to both of them for putting out such a quality Lake Martin resource.
The 4,245 square foot home sits on 3.9 acres of Real Island waterfront (that's 440 feet of shoreline), and was modeled after George Washington's Mount Vernon estate.  With 5 bedrooms and 5 1/2 baths, it's perfect for a large family, or a multi-generational family.  If you'd like to know more about this home, check out the links below.  You can also contact us through this website, or give us a call at 334 221 5862.
Video Tour of 10 Boulware Drive on Lake Martin
Video of Waterfall Feature at 10 Boulware Drive on Lake Martin
Laura's husband signed a contract on a Lake Martin waterfront home, even though she'd never set foot on the property.  Sounds like a pretty trusting wife!  Well, that's true, but  Laura also had a powerful tool that many Lake Martin buyers do not have access to: Lake Martin Voice Realty's private video tour service.
We make a lot of videos.  If you roll through our video channels on this website, you'll see testimonials, custom Lake Martin Voice listing videos, and community information segments.  But what you won't see are the many private tours we make for our clients eyes only.
Sounds a little weird, but it's actually pretty simple.

As members of the Lake Martin MLS, we can show anything in the lake area.  We can't market other Realtors' listings, but we can make private video tours for our out-of-town buyers, and give them an exclusive link to view these homes online. Lake Martin has over 700 miles of shoreline, and it's physically hard to see as many homes in a day as you can in the city.
Sometimes photos alone (virtual tours are photos, by the way) make it hard to "get the feeling" of a home or understand how the floor plan works.  Sometimes photos  just aren't enough.  Many of our clients have used these private, walk-through, video tours to narrow their search, and make their house hunt as efficient as possible.
As our client, Brent, says in the video below, "I didn't want to drive up here and look at 200 houses."
These private tours are also helpful when a property hits the MLS that we consider an exceptional "Best Buy" that probably won't last long. For example, if we know you're looking for a great deal in, say, the Parker Creek area, and one comes along, we can drop by the house, create a video tour, and have it in your inbox very quickly.   You watch the video, and decide if it's worth viewing in person.
There's only one catch:  you have to be a Lake Martin Voice Realty client.  Contact us and put us to work.
Membership has its privileges, even if they are kind of geeky.
To get this footage for Part 3 of the seawall construction project at Water's Edge on Lake Martin, I braved some pretty harsh weather.  Let's just say it has been cold this week at the lake.  I know my job looks glamorous – lapel mic and all – but I do, at times, suffer for my art.  If I help just one lake lover learn more about concrete seawall construction, though, it's worth it.
The seawall around the huge peninsula at Water's Edge is almost complete.  Since Alabama Power lowers the water level of Lake Martin by about 10 feet every winter, it provides a great opportunity to build and repair docks and seawalls.  Henderson & Coker construction of Alex City started from scratch on this one, and now this property is safe from the natural erosion that happens at the lake's shoreline.
For more sea wall construction: Concrete Sea Wall Construction Part 1 and Concrete Sea Wall Construction Part 2.
I end this video standing beside the waterfront home for sale at Lot 2 of Water's Edge. If you have not had a chance to see these homes, you really need to.  Lot 1 and Lot 2, Water's Edge are for sale now.  We are finishing up the dock plans and work, but other than that, they are good to go.  Water's Edge gives you a unique opportunity to buy a Lake Martin waterfront home that is technically a foreclosure, but, in reality, is a brand spanking new home.  These homes were designed by the award-winning Jones Pierce Architects of Atlanta.
So many times when looking at Lake Martin foreclosed homes, I see the typical wear, tear, and sometimes downright abuse that can happen with foreclosures.  At Water's Edge, when the bank foreclosed on these lots, there were only concrete slabs.  So the bank finished them from the ground up, and they did it with the help of experts in vacation home design and construction.  Wade Wilmeth is the contractor who executed Bryan Jones' design.  Anybody familiar with Wade's extensive work around Lake Martin and sterling reputation will know the quality of the homes without even walking into them.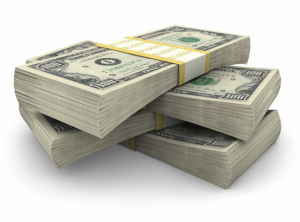 Where else will you get this big water view, this close to the water, on this side of the lake, with brand new, well designed construction, and at least 3 bedrooms – for this price??
I get asked all the time, "Are there still deals on Lake Martin?"  I'm telling you now, these are not deals – they are steals.
Contact me here, or give me a call at 334 221 5862 to come by and see them.  It is well worth the trip.
Related Videos:
Water's Edge on Lake Martin, Lot 1
Water's Edge on Lake Martin, Lot 2
Trillium on Lake Martin is a Russell Lands development on the west side of the lake.  The first homes in Trillium were built around 1989, making it a well established community of high-end homes on large, wooded lots.
If you would like to see waterfront homes and lots for sale right now in Trillium, CLICK HERE to go to my Trillium Neighborhood page. I have a report that shows every waterfront home and lot for sale – by all agents, all brokerages, on Lake Martin. It pulls from the Lake Martin MLS so it will be current no matter when you visit the page.
Trillium is always a popular spot for lakeside sight-seeing. If you're new to the lake, or if you like to look at homes while you boat ride, Trillium's a great development to ride by.  Another reason Trillium is popular on the boat tour scene is that it's on a popular stretch of Lake Martin: the area between Kowaliga Marina and Real Island Marina.  This is a major thoroughfare on the southwest part of the lake (also known as Little Kowaliga).
Click here to see a lot that's currently for sale in Trillium.
At Lake Martin Voice Realty, we can help you with any property for sale in the Lake Martin MLS, including homes and lots in Trillium. Give us a call and put us to work.
Related Post:
Little Kowaliga area on Lake Martin

"Black Bear Spotted In Dadeville" – when I read this headline in the Dadeville Record a couple of months ago, I literally did a double take.
What? Bears in the Lake Martin area?
I grew up here. I work here. I hunt, fish, boat, hike, and generally enjoy the outdoors here. While I am no Marlin Perkins, I at least have a pretty decent knowledge of our local flora and fauna. But bears? This is a first.
Apparently we have at least one black bear roaming the countryside around the Point Cloxson area of Lake Martin. This is on the north east section, generally near homes with Jacksons Gap or Dadeville in their addresses.
I am excited. I have seen wild bears before: grizzlies in Yellowstone National Park and plenty of black bears while trout fishing in the Smokies. But those were at safe distances and I was on the alert.
I want a picture.
The Outlook article quoted multiple sightings from plenty of credible people. But no picture. I would love one. I will be on the lookout myself, and would love to scoop Kenneth Boone on this story. Kenneth, known locally as "Mr. Perfect" for his dapper and occasion appropriate attire is our region's newspaper magnate and a legitimately talented photographer.
Imagine his professional chagrin if, a lowly realtor like me that uses all auto settings on my camera, am able to get a picture of the bear first. Granted, I am relying totally on luck. The bear will literally have to walk out in the road in front of me and stay there for at least 30 seconds while I fumble for my iPhone.
I have one advantage – I have a waterfront home for sale near the bear's lair. 173 Wood Duck Loop is right off of Point Cloxson Road, not 2,000 feet from the sightings. This may be the only time I ever get to use this tease:
Would you like to own a Lake Martin home near a known black bear habitat?
173 Wood Duck Loop is a nice one. It's a 2 bed 1 bath home that is fixed up to the nines. The seller has completely renovated it. Completely new wiring, installed beautiful granite in the kitchen, put in stainless appliances, vaulted the ceilings, even put in a Rennai tankless water heater. All this for well under $300k.
Click here for more info on 173 Wood Duck Loop and watch the full motion video tour.
By the way, would you like an easy way to keep up with Lake Martin area news? Lake Martin Buzz is the way to do it. It combines news headlines from companies like the Alex City Outlook with tweets and status updates from local people and small businesses. It combines them all and tweets them here or posts them all on one website here.
Cold weather means deer season here in Alabama. Whether or not you are a deer hunter, you can't help but notice the increase of pickup trucks dragging loaded down trailers, driven by hunters in orange clothing.  It's definitely a little more dangerous to be a deer this time of year.
Except in one neighborhood.
You still see deer in the Lake Martin neighborhood of StillWaters.
StillWaters is a gated community on the Dadeville side of Lake Martin. It is large by Lake Martin standards, and has a mixture of off water homes, waterfront homes, and waterfront condos. It also has a golf course and marina.  If you would like to see waterfront homes and lots for sale right now in the StillWaters area, CLICK HERE to go to my StillWaters Neighborhood page. I have a report that shows every waterfront home and lot for sale – by all agents, all brokerages, on Lake Martin. It pulls from the Lake Martin MLS so it will be current no matter when you visit the page.
Stillwaters also has a large herd of whitetail deer. It is not uncommon at all to see them on the side of the road, placidly grazing, not a care in the world.
I have seen a doe in this same general area several times. I guess this is her fawn. They are almost tame. Check out this video to see how close I got to them in my car. I originally posted this on my media blog on posterous.
I filmed this when I was on the way back from one my listings. I have a waterfront condo for sale in StillWaters, inside one of the condo developments named Villas on the Harbor.
Would you like to see deer like this on your morning walk?
Just like any waterfront home, lot, or condo on Lake Martin, I can help you with it, regardless of who has it listed. I would love to be your real estate agent. CLICK HERE to contact me, or you can email me (info @ lakemartinvoice . com), or you can call me at (334) 221-5862.
The December issue of Lake Magazine spotlights the homes for sale at Water's Edge – click on the previous link and surf to it or check out page 25 in the online reader version here.
Lake Magazine Editor Katie Cole wrote the article and Kenneth Boone supplied the pictures, as expected.
It is a really nice article, mainly covering the genesis of Water's Edge at Lake Martin. Water's Edge was called Eagle Point by the original developer, who put in the road, the lots, the private septic system, and some landscaping. But the only home construction was one spec home and two slabs. Aliant Bank foreclosed on the entire development, except for the spec home. They were left with over 2,000 feet of undeveloped shoreline, a Lake Martin rarity.
They also had two slabs of concrete – foundations for planned homes. I was really honored to be brought in on the early planning stages with Aliant Bank, along with architect Bryan Jones and builder Wade Wilmeth. After looking at the project as a whole, it was evident that today's market would be unlikely to produce a developer, investor or speculator to buy the whole shebang at once. As rare as it is to have this much undeveloped shoreline on Lake Martin, and in a popular, big water view area to boot, we just didn't see it happening very soon. The foundation slabs had sat dormant for almost two years.
The decision was made to go ahead and finish and sell the two homes, to get some momentum going for the lot sales. The problem was that the slabs were designed for larger homes that frankly would not sell in today's market. Enter Bryan Jones. Bryan had the tough job of coming up with a smaller design that would sell at a more modest price point – only 1/2 of the original developer's plans. Bryan hit a home run – the homes at Water's Edge take advantage of the huge view, overcome the hill slope with layout, and incorporate cool "lakey" design features that let you know it was thought of as a lake home.
That is how Water's Edge comes to offer a seeming paradox – two homes that are technically foreclosures, since a bank owns them. But they are brand spanking new – designed and built from the slab up. Many times when I show foreclosed waterfront Lake Martin homes, the buyers are a but turned off by the condition of them. Many of them need more than TLC, they need TNT. Not so at Water's Edge. Nice and shiney. Scrubby dubby.  Wade went above and beyond the call of duty on the building side, using his Lake Martin home construction experience to add in quality and finish.
Price Drop!
In celebration of the completion of the homes, we have dropped the price of Lot 1 to $549,000 and Lot 2 to $529,000. Both homes have 3 bedrooms and 3.5 baths. The only difference is that Lot 1 has about 700 +/- more square feet in an 75% finished top floor that could be a huge bedroom.
Would you like more info? See Lot 1 Water's Edge Lake Martin here and Lot 2 Water's Edge Lake Martin here, or you can call me at 334 221 5862.
Looking For Undeveloped Land?
If you are interested in the more than 2,000 linear feet of undeveloped, prime Lake Martin waterfront, please also give me a call at 334 221 5862. Most of the rest of Lake Martin is owned by Russell Lands or Alabama Power. It is extremely rare to see this much contiguous land for sale, much less on such a popular area, with huge, huge views. We have already drawn up several possible development ideas, so we can help you run feasibility studies quickly and for little or no cost.
Stay Tuned For More Video
Much of the undeveloped land at Water's Edge consists of a tree covered peninsula that looks for miles over Big Kowaliga section of Lake Martin. This part of the development has not had a seawall of any kind for many years. Naturally, a lot of land was lost by erosion. Local concrete contractor Henderson & Coker has been hired to fix it. It will be the longest wall, on the biggest water, that I have ever witnessed. Maybe they have done longer, bigger walls over in the Ridge, but I wasn't around to watch.
Friday I went down and taped some footage of them pouring the footings. I plan to tape each phase of the wall's construction, should make for some cool footage. Stay tuned!
Other Great articles in December's Issue
Also, don't miss these other really cool article from Lake Magazine's December issue:
How to Choose a Boat – folks who know me know that I am saving up to buy a Sea Ray Sundeck. I think I have made my mind up on the selection, but this article really got me thinking..
and
Smith Mountain Tower – this is a huge opportunity to help the Lake Martin community, become a part of restoring a landmark!