In my opinion, real estate advice that is based on folksy anecdotes is for chumps.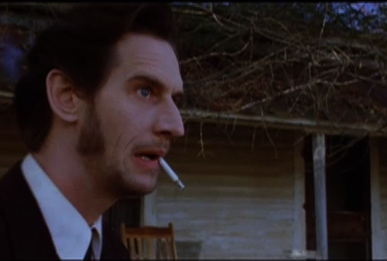 I mean to say – buying any sort of real estate, much less a waterfront home or lot on Lake Martin, is a big decision.  You shouldn't rely on other people's whimsical stories or vague opinions as evidence to buy or not.  In fact, this is one of the main reasons that I started this blog back in 2007 – to give hard facts…. verifiable evidence… the real story of what is going on with Lake Martin waterfront home, condo and lot sales.
That being said, please allow me to indulge in an anecdote once in four years.  Please don't take it seriously:
Accountants are attacking Lake Martin!
A couple of weeks ago I had a stretch of seven days where I showed homes to five different accountants.  Two of them were actually  married to each other.  That's right, a husband and wife CPA team.  One of them joked that the CPA stands for "Can't Pass Again."  Maybe, but in her case I doubt it.  I majored in Accounting in college and after I graduated I didn't sit for the CPA exam. I took and passed the CMA – which for me stood for "Scared of the CPA Exam."
Spending college and the first phase of my career in the accounting world taught me that the cliches are mostly true.  We accountants are a nerdy, math-brained, hyper analytical, careful with money bunch.
Here comes the anecdotal advice: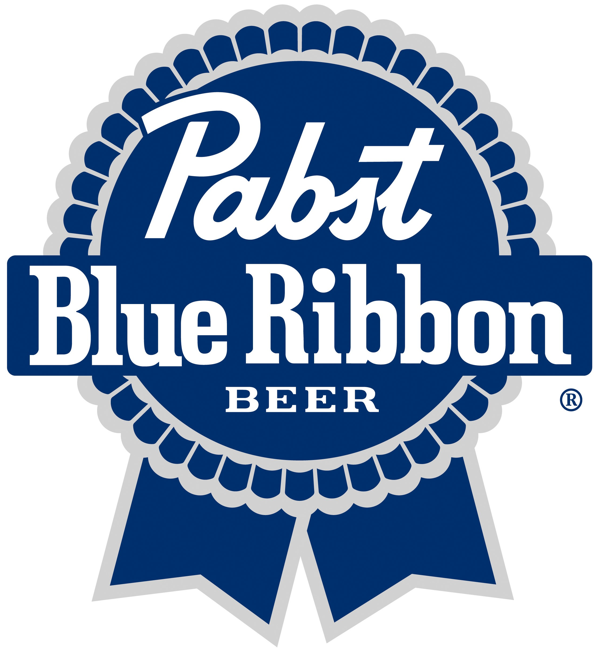 If a bunch of unrelated CPAs think that Lake Martin is a good buy, isn't that a good sign?
Sure, it's folksy, I know.  But it's a cute story.  Think about it – isn't it a good testimonial for Lake Martin?  Like if your doctor actually exercised as much as she nags you to do?  Like if your insurance agent actually bought those awful whole life policies at full retail prices instead of trying to sell these "great investments" to you?  Like if the Turtle Man said, "Wow – there's no way I'm swimming in that nasty pond," would you swim in it?
Sit on the sidelines if you want, but, as your CPA will tell you, The Geeks Shall Inherit the Earth.
One of most enjoyable parts about writing this blog about Lake Martin real estate are some of the questions and comments I get from readers.
A couple of weeks ago I guy emailed me to ask me what I thought about his plan of renting a home on Lake Martin next year from May to September for $3,750 per month.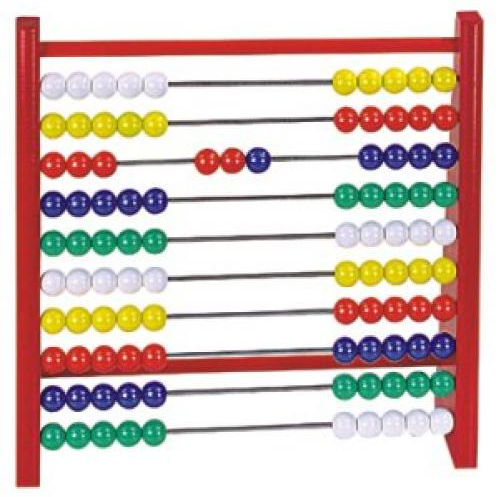 I thought that it was an interesting concept.  I don't know if he was planning to rent a Russell cabin or not.   Regardless, here is how I answered him:
"Thanks for your your email.  My guess is that you will probably have a tough time finding someone to rent to you May through September.    That is the peak season here on Lake Martin.  Most long term renters require 12 months.  This goes double for Russell cabins.  If you want to hear someone get tickled, call them and tell them you only want to rent during those months.
If you are really serious about renting a home, I would try lakemartin.com and go to the rentals section.  That is how most people rent their homes on Lake Martin, either long term or short (nightly or weekly) term.
However, one thing to think about – if you assume 5 months rent at $3,750 – at the end of which you would have nothing and it's (probably) NOT tax deductible.  that's 5 * $3,750 = $18,750 in total cash out for rent.
If you divide $18,750 by 12, it gives $1,562 you could pay per month on a bank loan.  Assuming 4.25% interest you could service the debt on a $320,000 loan.  At an 80% loan to value ratio, that assumes you can buy a $400,000 lake house.  You can buy a nice waterfront home on Lake Martin for $400,000 these days.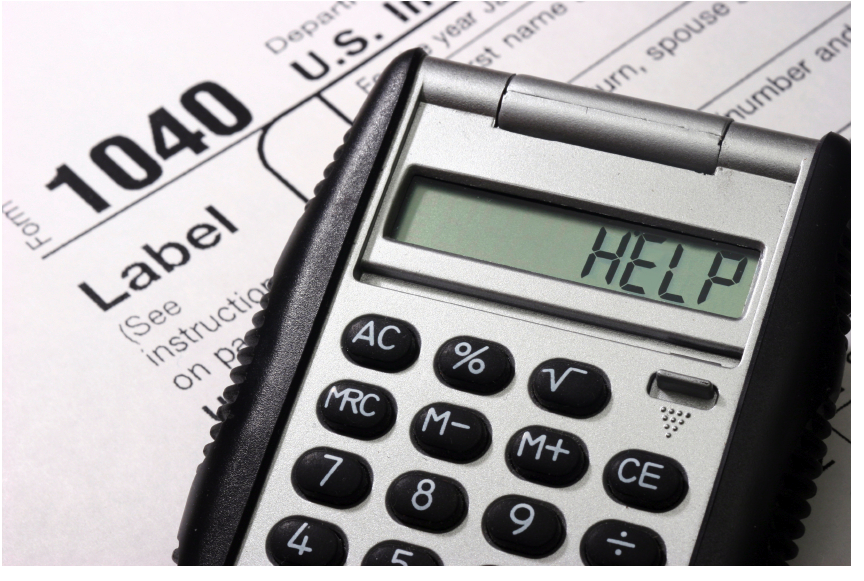 In other words, for the money you spent in rent for only 5 months, you could pay for a $400k waterfront home for a year.  At the end of the year, you are still the owner.  You can deduct your mortgage interest (probably, check with your CPA).  About $13,200 of that is mortgage interest payments, so if you assume a tax of 35% that's a net effect of a $4,620 discount (35% * 13,200).  Again, check with your CPA to be sure.
All this assumes that Lake Martin home values don't rise between now and December 2012 (which I think they are likely to do).  If / when they do, you gain on your home value as a direct result.  If you are renting, your landlord will just raise the rent.
With home prices this low, and rates this low, it really makes the case against renting.  Even for 5 months.  Much less 12 months."
What about you?
Have you thought about renting a home on Lake Martin, and are wondering how it compares to buying one?  I would be glad to help you consider your options. Please use this contact form to email me or call me at 334 221 5862.
Maybe you weren't thinking about 5 months at $3,750 per, but I am sure you still might like to entertain the notion of buying.
Sea Ray and Russell Marine are once again bringing Aquapalooza to Lake Martin, Alabama, – on July 23, 2011.
Aquapalooza is a free, on the water concert that you can boat up, anchor, and go dance by the stage.  It is tons of fun, and, in my opinion, becoming the 4th big lake holiday behind Memorial Day, 4th of July, and Labor Day.
Lake Martin has experienced two really big Aquapaloozas – the nationally promoted signature event in 2009 featuring Alan Jackson, and this pretty doggone big event in 2010 with John Anderson.
In 2011, the headliner is Sawyer Brown.  Here's the full lineup:
Lake Martin Aquapalooza 2011 Lineup
Sawyer Brown
Rhett Atkins
Chase Rice
Derek Welsh and the Cold Hard Truth
Lake Martin Aquapalooza 2011 Schedule
11 AM – 7 PM on July 23, 2011.
Memo to all you fast timers – we're on Central Time.
Lake Martin Aquapalooza 2011 Setup Tips
The prior years of fun have given us all some valuable experience. I shot a quick video below to go over some tips for Aquapalooza on Lake Martin.

Here are some more Lake Martin Aquapalooza 2011 tips:
Have a sober driver and sober spotter – I say this in the video but it's worth repeating. The driver will need someone at the front of the boat that is looking out for other boats, swimmers, kayakers, etc.
Obey all Alabama laws – if you're coming from out of state, study up.
Idle speed only – west of Kowaliga Bridge is idle speed only until you get to Governor's Island. The surest way to get pulled over by the AL Marine Police is to be above idle in this zone. Make even the smallest wake and they will hammer down on you.  Quite frankly, you deserve it.
If you anchor up, use an anchor line – so many times I see folks throwing out their brand new mushroom anchor that is tied to ski rope.  Bad idea. It may be easy going down, but at the end of the day when you are hauling in 75 feet of it, and it's slick, that thin ski rope will burn your hands.
If you swim to the stage, use a PFD – it looks like a short swim, but trust me, you will get tired. Swim with a life vest on your person.
Bring twice as many boat bumpers than you think you will need – even if you only use 2 to attach to your pier, you will need a bunch more when your friends (old and new) sidle up to you and anchor with you.
Buy all your provisions locally – OK, so I'm a big believer in supporting the Lake Martin locals, yes.  But on the practical side, I can tell you that the local C Stores will have plenty of ice, snacks, and beverages.  It's the same price as your hometown's.  Unless you just like to load a cooler 2 days in advance, the smart move is to get it in theater.
Take plenty of pics and video – you won't believe how much fun it is to look at them later.  Local Lake Martin photographer Kenneth Boone usually has the best ones on his SmugMug account here.
Tweet it out – if you're on Lake Martin and hip to twitter, use hashtags of #lakemartin and #aquapalooza and @SeaRayBoat
Check in on FourSquare – there's a musical event set up on Foursquare – Aquapalooza on Lake Martin
Homes For Sale On Lake Martin Near Aquapalooza 2011
Do you have some time to kill, and maybe would like to cruise by some waterfront homes that are for sale near Lake Martin's Aquapalooza site at Kowaliga Marina?
Click on the Request List link below:
CLICK HERE TO REQUEST HOMES FOR SALE
You will be asked for your name and email, and then you will be emailed two lists we have compiled of waterfront homes for sale on Lake Martin right now. One list is east of Kowaliga Bridge, the other is west of it. This list is from the Lake Martin Area Realtors' MLS, so it's any brokerage's listings, not just mine.  Also, don't worry, we DO NOT SELL, GIVEAWAY, or otherwise distribute your info.
Have a fun and save Aquapalooza 2011 on Lake Martin!
May, 2011, was a great month for waterfront home sales on Lake Martin. A total of 24 lakefront properties were sold on the entire lake – all brokerages, all agents.  This is the highest number of Lake Martin homes sold in the month of May since 33 were sold in 2006. It beats the 22 sold in May of 2010 and 2009, the 14 sold in 2008, and 23 sold in 2007.
When I pull the numbers from the Lake Martin MLS*, I find that 2011 is trending to be yet another strong year for us, perhaps to be the third year in a row that we will have bested the prior year in waterfront home sales.
Please note that in the above chart, and for the all charts going forward, I plan to quit showing 2005 – 2007 data, unless I am trying to make a specific point.
My reasons for this are:
1.)  Visually, it's hard (for me at least) to look at so many years on one chart.  They just all mix together and lose context.
2.)  It is my sincere belief (backed up by the numbers) that 2008 was the bottom of the Lake Martin real estate market.  "The bubble" is old news. Instead of focusing on how off we are from 2005, I think the more pertinent topic to people interested in buying or selling on Lake Martin now is: how high up are we from the bottom? And, are we in danger of dipping back down again? To highlight these topics I need more space, and 2005 – 2007 must go.
I'm not throwing away the data or anything, I can always trot it back out of needed.
The below chart will show you the trend of waterfront homes sold on Lake Martin for 2011. We are trending about 10% above 2010, which suggests that we will end up selling about 50% more homes this year than in the bottom of 2008.
See The Momentum
I am a firm believer that in order to understand the direction any real estate market, anywhere, at any time, one must study the comparison of year to year monthly sales.  In other words, did the number of homes sold this month beat the same month last year? And how many months' of victories have been tallied in, say, the last running 18 months? The answer to this will tell you that market's momentum, and give you insight to the likely direction of pricing.
Yes, that's right.  I'm saying pricing trends follow sales trends. If home sales go up, so will prices.  Dropping sales will drop prices.
What is the real estate sales trend for Lake Martin? Why am I so confident that we are at a low (relative) risk to a double dip?  See this chart:
The above is  a chart of the numbers of waterfront homes sold on Lake Martin since January 2008.  It shows the result of taking the current month homes sold and subtracting the same month in the prior year. Take January 2008 for example.  It sold 5 fewer homes than January 2007, thus the -5 position on the chart.  Ditto February 2008.  But in June 2009 – we see it sold 19 more homes than June 2008, so it registers a big blip up.  The key here is to focus on that zero line on the y (vertical) axis. Anything above that is "good" – aka an increasing sales momentum. The reverse is also true.
I have often cited this chart, but it is proof positive to me that Lake Martin is still on an upswing from the real estate bottom. Furthermore, you can see from the chart that in 2008 it swung from mostly negative numbers to mostly positive.
This is excellent news.  We are very fortunate here.
Waterfront Lot Sales On Lake Martin
Another bit of big news is the huge increase in waterfront lot sales for 2011. Looking at the entire Lake Martin market, 4 lots were sold in May, 2011.  This equaled May 2010.  If we consider the entire calendar year, we are trending above 2010, which was a boom year for lot sales.
Looking Ahead
Obviously, we have many more months to go so it doesn't pay to get too ahead of myself.  But I do think that so far we can draw two conclusions:
1.)  Lake Martin waterfront home sales for 2011 will be strong again, matching or beating 2009 and 2010.  Personally I would not be surprised if it ends up at 10 – 15%  higher than last year. I think this also gives a little upward pressure to prices, if not this year, maybe 2012. Preliminary looks at June numbers look strong.
2.) Lake Martin lot sales in 2011 will again be strong. I think 2009 will be the bottom for lot sales, and it's interesting to me that its bottom happened 12 months after the waterfront home sales bottomed.  If lot pricing follows home pricing behavior, then we will see that 2011 will be the year that Lake Martin waterfront lot prices stop dropping.
One Final Tidbit
I always puzzle a bit when the numbers don't match my gut.  For the last 60 days or so something has been gnawing at me. We know that real estate prices are still low on Lake Martin.  Check.  We know that there are many waterfront homes for sale right now.  Check.  So:
Why am I having to hustle so hard on the last 3 or 4 deals I have done?
By hustle I don't mean work in general. Not looking for pity. What I mean is that on these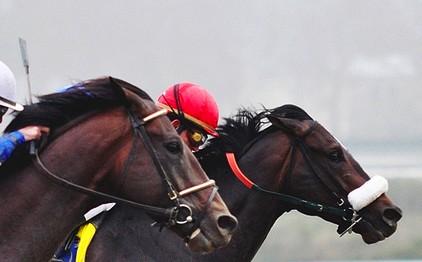 deals it seems like each one of them has had 2 or 3 other buyers at the sixteenth pole.
To drop the sports analogies, it seems like the "good deals" are being snapped up faster.
Am I correct? If so, that would mean that we have a high majority of homes that have been for sale for a really long time. The dogs (bad deals or junky situations) and the dreamers (sellers that are being ridiculous) are so numerous that it clouds judgement of the market as a whole.  But is that a fact?  And how can I go about proving or disproving my gut?
If anyone out there has a suggestion for metrics, please let me know.
Related Posts:

Lake Martin Real Estate Sales 2011 – Through April
Lake Martin Real Estate Sales 2010 – Lot Sales
Lake Martin Real Estate Sales 2010
Lake Martin Real Estate Sales 2009 – Year In Review
Lake Martin Real Estate Sales 2008 – Year In Review
Lake Martin Real Estate Sales 2007 – Year In Review
All Lake Martin Market Reports

(*)Disclaimers: All of the above info was taken from the Lake Martin Area Association of Realtors Multiple Listing Service. Accuracy is not guaranteed but deemed reliable. The above does not include sales by  FSBOs or developers that sell privately and not through the MLS. But, I do think that the above represents a very large majority of all waterfront sales on Lake Martin, Alabama.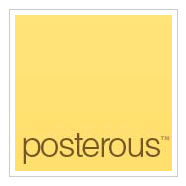 Are you selling your Lake Martin waterfront home "For Sale by Owner" (aka FSBO)?

Then let me tell you about a secret weapon.
Posterous.com is the best way right now to market your Lake Martin home, condo, or lot on the internet.  I agree with its legions of fans that use it because it is SO easy.  Once you set up your free account, it's like having your own blog.   It's simple to add new info and update pages about your property, and it's also easy to get that valuable information in front of potential buyers.
I use Posterous myself as a way to distribute pictures and quick videos.  I'm such a big believer in Posterous, I've actually taught a couple of classes to Lake Martin area small business owners on how to use it to help their marketing.   Lake Martin FSBOs  can also use Posterous to help them sell their homes.
Surveys by Realtor.com prove what common sense tells us – internet marketing is a huge part of the real estate industry.  90% of home buyers use the web before they ever call a Realtor.  So if you choose to sell your lakeside home yourself – you need to tap into this marketing engine.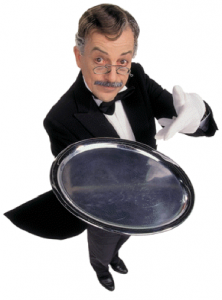 1.  FREE – it's free to get an account.  Once you have an account, it's like having your own blog.
2. Easy to add info – if you can send an email, you can add web pages to your Posterous blog.  Take a few pictures of each room. Attach them to an email, let the subject be "kitchen" or "lake view" or whatever.  Type description in the body of the email.  Send the email to [email protected]  Do this for every room or vista of your lakefront property.  Each email will create a new blog post, and thus go a long way to describing your property.
3.  It cuts down on a lot of curious types and can also serve to qualify your buyers. When those tire kickers, or even legitimate buyers, call you for a showing, refer them to your Posterous blog first, so they can check it out before they come physically.
4.  Email a video, too! Shoot a clip and email it to your Posterous blog.  Posterous will embed the video.  So easy.
Granted, a free blog like this will not gain the instant attention from the search engines and social media that an established site like Lake Martin Voice will.  Years of work and hundreds of posts have built up credibility for Lake Martin Voice.com and my related pages on Facebook, YouTube, and Twitter.  I don't blog for vanity, I do it to sell homes, lots, and condos.
Obviously, I would love to help anyone on Lake Martin. But hey, if you choose to sell your Lake Martin home yourself, Posterous is a great tool.  So great, in fact, that I rank it as a secret weapon.
If you think you might need some help selling your Lake Martin property, we would love to hep.  Contact us here or call at 334 221 5862.
Lake Martin has seen strong waterfront home sales for the first four months of 2011.
Forgive me for the boring title to this post, but sometimes straightforward is better. It's also tough to make up a headline that encompasses a four month period (January 1, 2011 – April 30, 2011).  The reason I wait so late to give the first Lake Martin MLS* real estate market report is that sales are typically low in January and February.  Plus, I around that time I am compiling the much more statistically significant 2010 year end review. This year is no exception.
I am pleased to see that the overall Lake Martin real estate market reflects my gut feeling of a very swift sales season for waterfront homes. Personally for me, and also for my fellow Lake Martin Voice Realty agent John Christenberry, 2011 has been a year of tremendous blessing thus far.  We have been able to help more buyers and sellers this year than ever before, and we thank you for that!
2011 Looks Like Another Strong Year
I read and watch a lot of so called real estate experts that predict a "double dip" – or another wave of foreclosures, or some such other phantom menace that will upend the market once again. Who knows? Maybe they are right. But one thing's for sure – if it does happen again, we will see the fundamental market indicators start to weaken. By "fundamental market indicators" I simply mean the important statistics we all should be watching: homes sold versus last year and average prices.  We haven't seen those indicators weaken since their low of approximately July of 2008.
Since we are in such a small real estate market here at Lake Martin can only look once a year at pricing trends in order to have any degree of certainty. And when we look at homes sold versus last year, we see a strong market.
In the first four months of 2011, 56 waterfront homes were sold through the Lake Martin MLS – this is almost 8% over the 2010 total of 52.
If you look at the waterfront home sales by month, you see that 2011 beat 2010 three out of four of those months:
I realize with so many years' worth of Lake Martin MLS sales on this graph, it's starting to be a bit busy looking. I might drop anything pre 2008 in the future, just to make it more readable.
Here are the same monthly numbers in a chart, in case you are more of a numbers person than a graph person:
When you look at cumulative sales, you can see that 2011 is already way ahead of the trough year of 2008, and the comeback year of 2009:
Here are the numbers, once again taken from the Lake Martin MLS and filtered for waterfront home sales only:
Obviously, it is way too early in the year to say for sure that we will beat 2008 again. But at the pace that Lake Martin is on currently, and when I look on the MLS now and see how many sales are pending, I think it's pretty safe to say that 2011 will be a good year for home sales, at least as many as 2010. And, when a market, whether we are talking about Lake Martin homes or yearling thoroughbreds, beats the previous year, that's the definition of a rising market.
Number Of Waterfront Homes For Sale On Lake Martin
Over the last six months Lake Martin has seen the typical, seasonal rise and fall of homes on the MLS that are "Active" – aka For Sale. At April 30, 2011, that number stood just under 500.
It's a total guess, but my feeling is that we will peak out at the low to mid 500s in 2011. We don't have any big condo projects that are about to dump a lot of units on the market at once, that I know of.
Lake Martin Waterfront Lot Sales
As of April 30, 2011 has been the best year for waterfront lot sales since 2006 at Lake Martin.
A total of 15 waterfront lots have been sold on Lake Martin in 2011, through April 30.
In short, it looks like 2011 will be another good year for Lake Martin real estate.  Barring a huge blip in the road, we look to avoid the low of 2008 and continue to look like a post real estate bubble market.
I am not sure what kind of evidence people need to finally move past the mentality that we are in a crisis market. If three straight years of strong sales don't do it, what will?
Related Posts:

Lake Martin Real Estate Sales 2010
Lake Martin Real Estate Sales 2009 – Waterfront Lots
Lake Martin Real Estate Sales 2009 – Year In Review
Lake Martin Real Estate Sales 2008 – Year In Review
Lake Martin Real Estate Sales 2007 – Year In Review
All Lake Martin Market Reports

(*)Disclaimers: All of the above info was taken from the Lake Martin Area Association of Realtors Multiple Listing Service. Accuracy is not guaranteed but deemed reliable. The above does not include sales by FSBOs or developers that sell privately and not through the MLS. But, I do think that the above represents a very large majority of all waterfront sales on Lake Martin, Alabama.
"Southern Charm" is the perfect description of our Lake Martin waterfront listing at 10 Boulware Drive in Equality.  It's also the title of LAKE Magazine's recent article about the house, detailing its unique "Southern sensibility."  As usual, Kenneth Boone's photography is amazing, and the story by Katie Cole gives a great "history" of the home (built in 1993). Our thanks to both of them for putting out such a quality Lake Martin resource.
The 4,245 square foot home sits on 3.9 acres of Real Island waterfront (that's 440 feet of shoreline), and was modeled after George Washington's Mount Vernon estate.  With 5 bedrooms and 5 1/2 baths, it's perfect for a large family, or a multi-generational family.  If you'd like to know more about this home, check out the links below.  You can also contact us through this website, or give us a call at 334 221 5862.
Video Tour of 10 Boulware Drive on Lake Martin
Video of Waterfall Feature at 10 Boulware Drive on Lake Martin
Laura's husband signed a contract on a Lake Martin waterfront home, even though she'd never set foot on the property.  Sounds like a pretty trusting wife!  Well, that's true, but  Laura also had a powerful tool that many Lake Martin buyers do not have access to: Lake Martin Voice Realty's private video tour service.
We make a lot of videos.  If you roll through our video channels on this website, you'll see testimonials, custom Lake Martin Voice listing videos, and community information segments.  But what you won't see are the many private tours we make for our clients eyes only.
Sounds a little weird, but it's actually pretty simple.

As members of the Lake Martin MLS, we can show anything in the lake area.  We can't market other Realtors' listings, but we can make private video tours for our out-of-town buyers, and give them an exclusive link to view these homes online. Lake Martin has over 700 miles of shoreline, and it's physically hard to see as many homes in a day as you can in the city.
Sometimes photos alone (virtual tours are photos, by the way) make it hard to "get the feeling" of a home or understand how the floor plan works.  Sometimes photos  just aren't enough.  Many of our clients have used these private, walk-through, video tours to narrow their search, and make their house hunt as efficient as possible.
As our client, Brent, says in the video below, "I didn't want to drive up here and look at 200 houses."
These private tours are also helpful when a property hits the MLS that we consider an exceptional "Best Buy" that probably won't last long. For example, if we know you're looking for a great deal in, say, the Parker Creek area, and one comes along, we can drop by the house, create a video tour, and have it in your inbox very quickly.   You watch the video, and decide if it's worth viewing in person.
There's only one catch:  you have to be a Lake Martin Voice Realty client.  Contact us and put us to work.
Membership has its privileges, even if they are kind of geeky.
To get this footage for Part 3 of the seawall construction project at Water's Edge on Lake Martin, I braved some pretty harsh weather.  Let's just say it has been cold this week at the lake.  I know my job looks glamorous – lapel mic and all – but I do, at times, suffer for my art.  If I help just one lake lover learn more about concrete seawall construction, though, it's worth it.
The seawall around the huge peninsula at Water's Edge is almost complete.  Since Alabama Power lowers the water level of Lake Martin by about 10 feet every winter, it provides a great opportunity to build and repair docks and seawalls.  Henderson & Coker construction of Alex City started from scratch on this one, and now this property is safe from the natural erosion that happens at the lake's shoreline.
For more sea wall construction: Concrete Sea Wall Construction Part 1 and Concrete Sea Wall Construction Part 2.
I end this video standing beside the waterfront home for sale at Lot 2 of Water's Edge. If you have not had a chance to see these homes, you really need to.  Lot 1 and Lot 2, Water's Edge are for sale now.  We are finishing up the dock plans and work, but other than that, they are good to go.  Water's Edge gives you a unique opportunity to buy a Lake Martin waterfront home that is technically a foreclosure, but, in reality, is a brand spanking new home.  These homes were designed by the award-winning Jones Pierce Architects of Atlanta.
So many times when looking at Lake Martin foreclosed homes, I see the typical wear, tear, and sometimes downright abuse that can happen with foreclosures.  At Water's Edge, when the bank foreclosed on these lots, there were only concrete slabs.  So the bank finished them from the ground up, and they did it with the help of experts in vacation home design and construction.  Wade Wilmeth is the contractor who executed Bryan Jones' design.  Anybody familiar with Wade's extensive work around Lake Martin and sterling reputation will know the quality of the homes without even walking into them.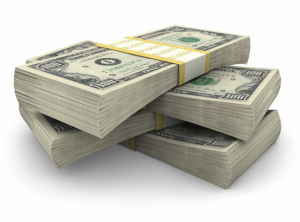 Where else will you get this big water view, this close to the water, on this side of the lake, with brand new, well designed construction, and at least 3 bedrooms – for this price??
I get asked all the time, "Are there still deals on Lake Martin?"  I'm telling you now, these are not deals – they are steals.
Contact me here, or give me a call at 334 221 5862 to come by and see them.  It is well worth the trip.
Related Videos:
Water's Edge on Lake Martin, Lot 1
Water's Edge on Lake Martin, Lot 2
Trillium on Lake Martin is a Russell Lands development on the west side of the lake.  The first homes in Trillium were built around 1989, making it a well established community of high-end homes on large, wooded lots.
If you would like to see waterfront homes and lots for sale right now in Trillium, CLICK HERE to go to my Trillium Neighborhood page. I have a report that shows every waterfront home and lot for sale – by all agents, all brokerages, on Lake Martin. It pulls from the Lake Martin MLS so it will be current no matter when you visit the page.
Trillium is always a popular spot for lakeside sight-seeing. If you're new to the lake, or if you like to look at homes while you boat ride, Trillium's a great development to ride by.  Another reason Trillium is popular on the boat tour scene is that it's on a popular stretch of Lake Martin: the area between Kowaliga Marina and Real Island Marina.  This is a major thoroughfare on the southwest part of the lake (also known as Little Kowaliga).
Click here to see a lot that's currently for sale in Trillium.
At Lake Martin Voice Realty, we can help you with any property for sale in the Lake Martin MLS, including homes and lots in Trillium. Give us a call and put us to work.
Related Post:
Little Kowaliga area on Lake Martin