Lake Martin home remodels are common in the Little Kowaliga / Real Island area.  It's an older – and very popular – part of the lake, so many of the homes have been there for years.  We last visited Lee and Amelia's Little Kowaliga cabin renovation in May.  Doug Fuhrman of Southern Traditions Construction has since put the finishing touches on the home, and a lot of summer fun has already been had.
I think it's a great example of a smart renovation – They made the existing square footage make more sense, and they added living space where it matters most: waterfront.  The bricks and sticks of a lake home pale in value when compared to the dirt beneath them, so this couple first got the lot they wanted, and then created the home they needed.  I dropped by last week to check things out:
BEFORE renovation, lakeside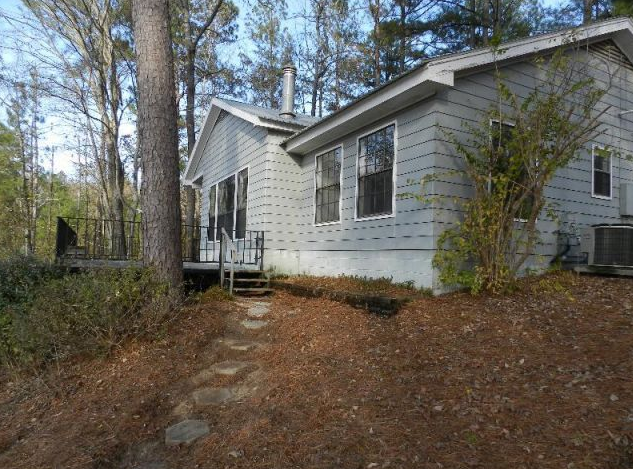 AFTER: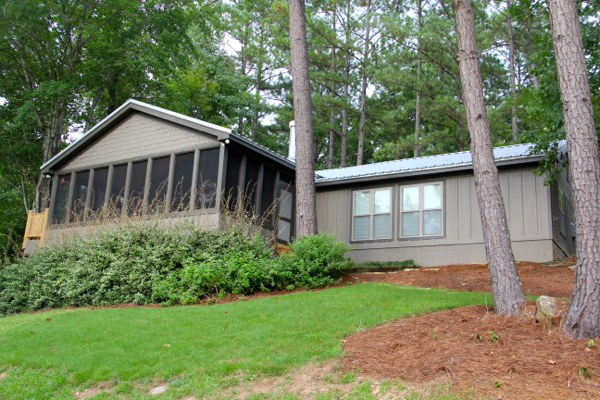 Enclosing the lakeside deck with a screened porch was a no-brainer.  They added lots of waterfront living space that can be used almost year round.  For those of you wanting to know what adds value to a lake home, it's not the closets.  It's usable waterfront space.  I've never had a buyer object to a large screened porch.  Ever.
BEFORE picture of the 1980's kitchen: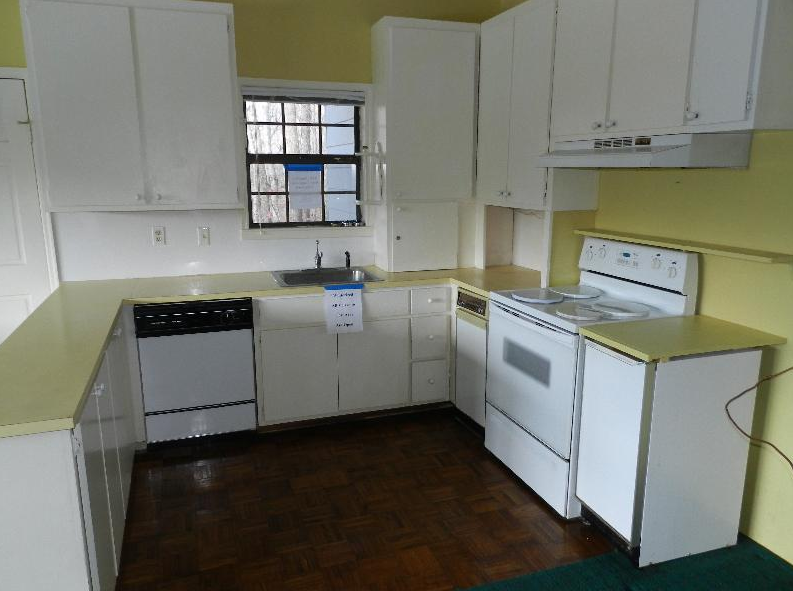 AFTER: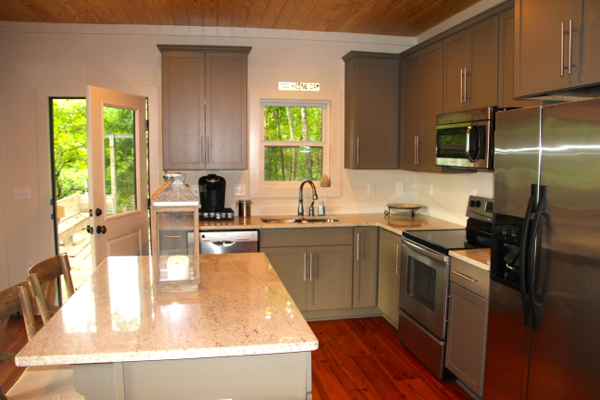 Amelia updated everything in the kitchen, keeping the layout of the appliances the same.  They swapped out the peninsula for an island, and gained a little more room to move about the kitchen.  The floors, the windows, the walls – all new and fresh.
BEFORE – The main living area with no lakeside access and the deck outside: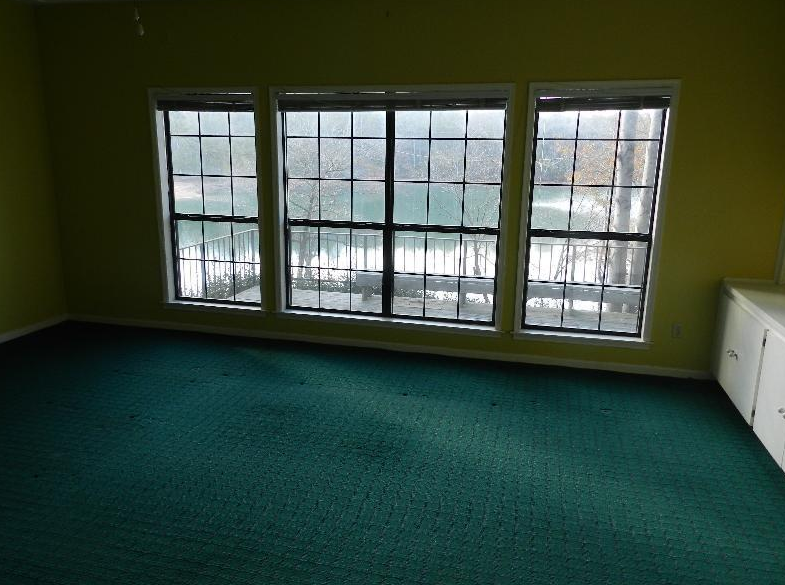 AFTER: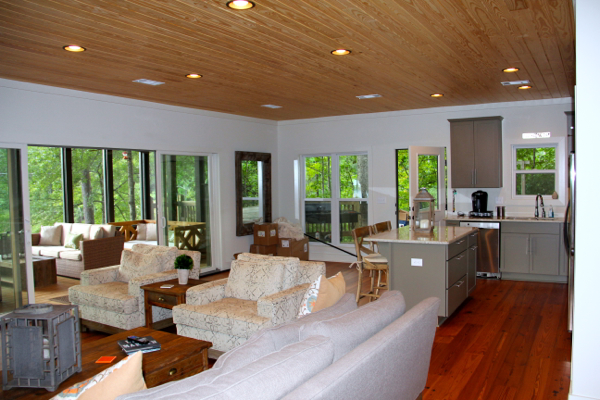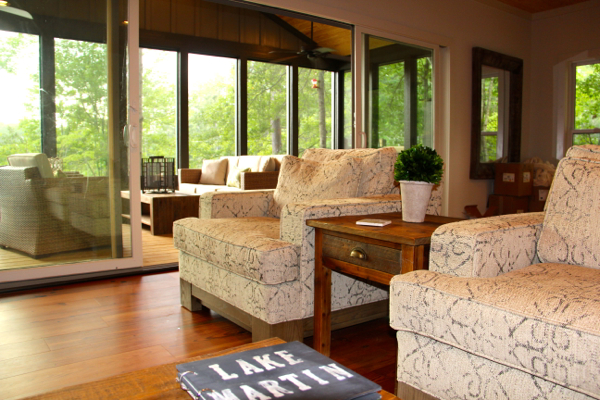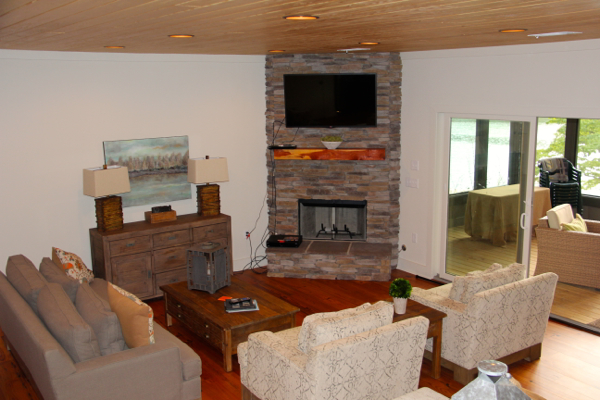 The old lakeside windows went out, and new sliding glass doors went in.  The screened porch replaced the old deck, and Viola! Room for everyone with a view of Lake Martin.
BEFORE, the home had two bathrooms, but they were awkward and outdated (and pink):
AFTER:
They had some fun with these bathrooms, and for those that are wondering, that is wood grain tile at the base of the shower.  Pretty neat.
BEFORE picture of a bedroom with the familiar green carpet: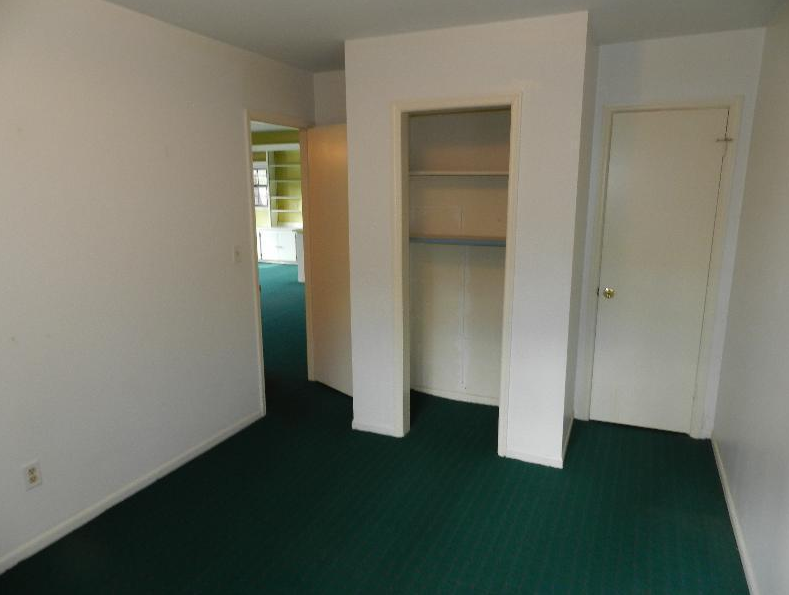 AFTER: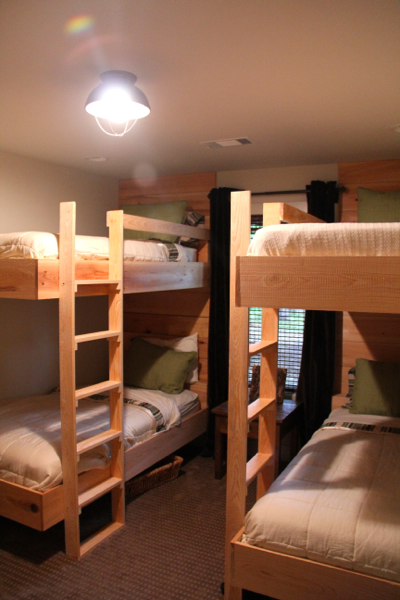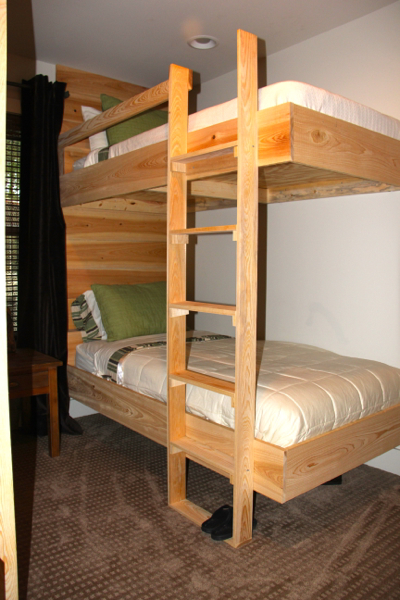 The bedrooms have all been freshened up with new carpet, lighting, windows, etc.  These built in bunk beds have space underneath for stowing luggage and whatever else their three sons and their buddies might bring to the lake.  In the future they may add drawers for concealed storage.
BEFORE, the side entrance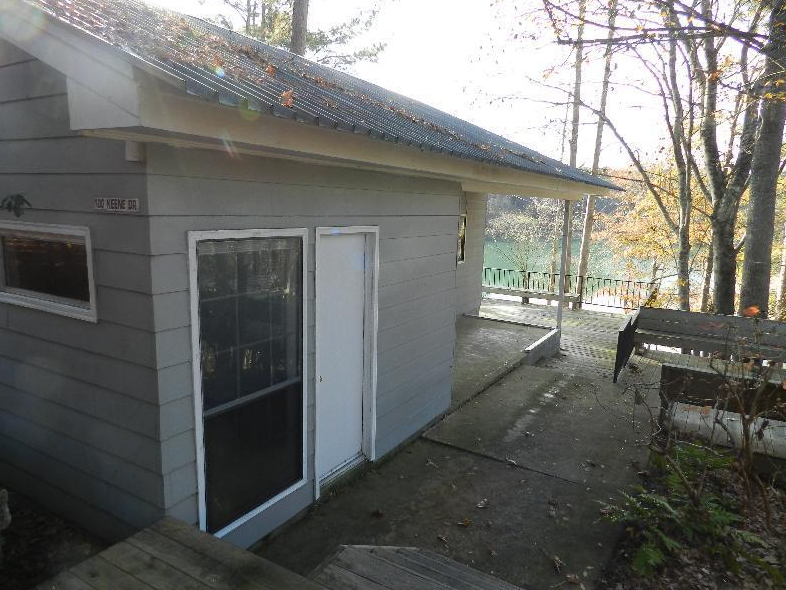 AFTER: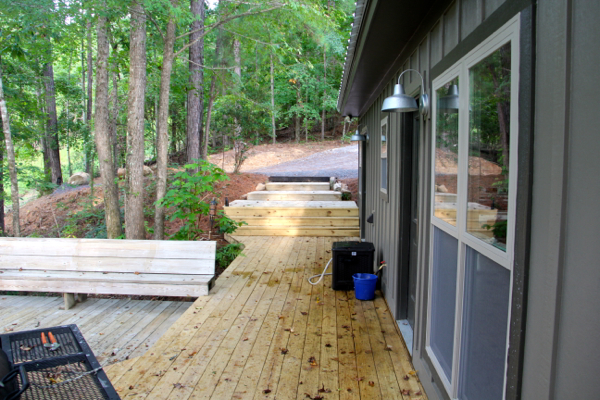 The tiny (and not very useful) covered side porch by the entrance of the house was enclosed and became part of the new living area.  New decking replaced the old concrete slab entrance, and everything feels shiny and new.
My thanks to Lee and Amelia, and to Doug Fuhrman at Southern Traditions Construction for letting us follow this renovation.  So it's a fresh start for this lake address, and now the Lake Martin fun continues . . .
If you're a buyer who is looking for a Lake Martin cabin to renovate, give me a call, and I'll help you find a property that makes sense for your vision and your budget.  I can help you find the right combination of lot and home, just like I did for Lee and Amelia.  Give me a call at (334) 221-5862, email me at [email protected], or click here to contact me.  
Previous Posts in this series:
Real Island Renovation Part II:  Peeling off the 1980s